This Habit May Be Annoying Your Partner When You Hit the Sheets
Hint—it's something you've been doing since you were a kid.
by Maria Bouselli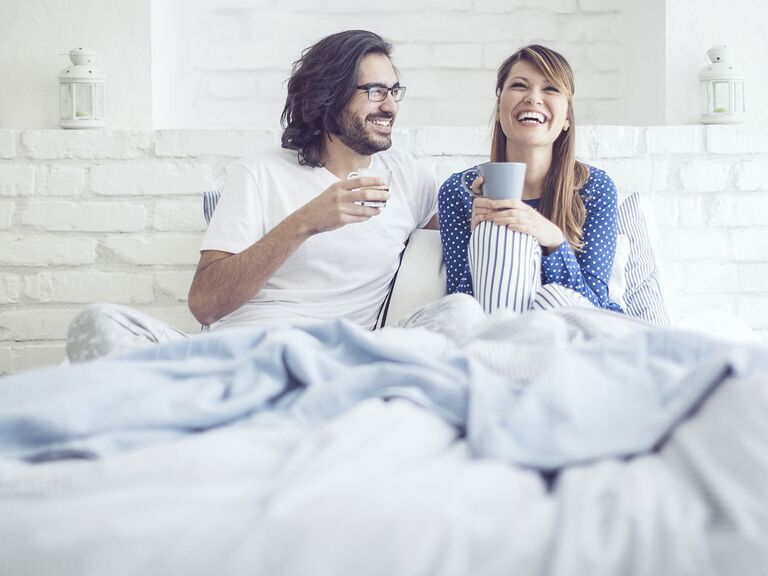 Is there another special someone (or something) sharing the bed with you and your partner? Turns out, you're not alone. Best Mattress Brand surveyed over 2,000 Americans and found out that some adults are still clinging to their childhood bedtime companions when getting their beauty rest—whether it's a special blanket (7 percent), stuffed animal (13 percent), teddy bear (7 percent), doll (4 percent) or pet (56 percent). About 56 percent say it's comforting, with 27 percent saying it's just habit.
But what really grinds your partner's gears? While 16 percent of people surveyed said their partner slept with a pet, only 5 percent said it was a bother and just 4 percent said they gave an ultimatum (them or the dog). But of the tiny one percent that have significant others who sleep with dolls, 30 percent said it bothered them and that they gave an ultimatum. (We have to agree here—dolls can be creepy!) Close behind that, 29 percent said they were bothered by their partner's "special blanket" sharing the bed, but only 6 percent have given an ultimatum.
So, bottom line: Fido and Fluffy can stay, but Madame Alexander and Blankie might have to hit the hay somewhere else.
See other fun, interesting stats from the study below.