Another Surprise Wedding You're Not Going to Want to Miss (Watch!)
by Ivy Jacobson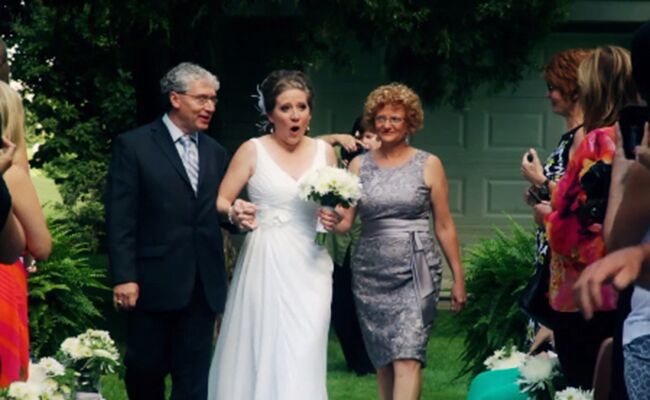 Lately, more and more brides and grooms-to-be are shocking each other (and their guests) with surprise weddings — no small undertaking, right? However, when the plans are executed perfectly, like in a new viral video called "The Surprise Wedding of Carly and Adam," the spontaneity of the day makes for one amazing story to tell!
In the video, Adam and his fiancee Carly's mother planned their entire wedding, and when Carly returned home from a six-month trip, what she thought to be her engagement party was actually her wedding day. Adam had everything arranged — from her wedding dress to the reception. We love that Adam knew she would love their surprise wedding and go right along with it!
Watch the video of the surprise wedding below!
Want more? Right here!
> Couple Gets Engaged AND Married in Just 30 Minutes
> 7 Pros and Cons Of A Surprise Wedding
> Bride Surprises Groom With A Wedding For His Birthday (Watch!)