Anthropologie's Having a Huge Home Sale—Shop for Your Newlywed Nest Accordingly
These are the 14 stylish items we love the most.
Anthropologie's having a massive home sale right now, and no, you're not the only one who's suddenly feeling inspired to decorate your entire home with stylish pieces from the store. Between sleek furniture and adorable trinkets, you'll find everything you need for an ultra-chic, enviable newlywed nest. Shop our favorites below, or go ahead and simply add them to your registry—although we can't guarantee they'll still be available by then, so it might be a good idea to have your credit card ready right now.
1. An architectural lamp is perfect for the minimalist couple.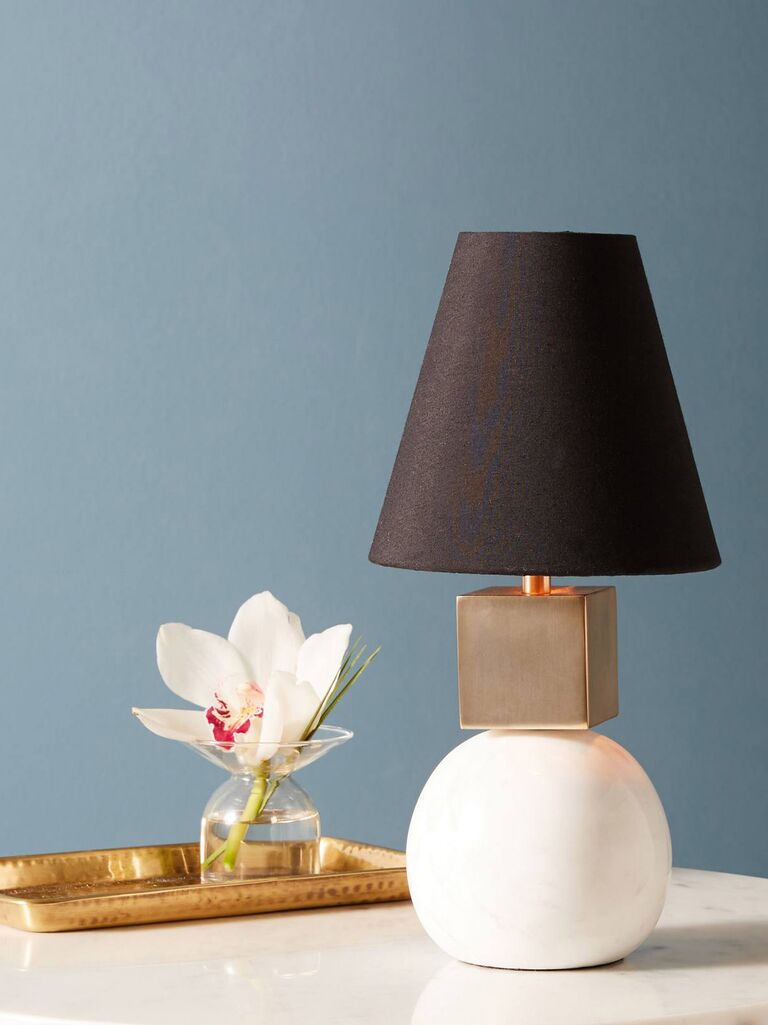 Anthropologie sculptural lamp ensemble, $248 $190, Anthropologie.com
2. Cozy, waffleknit pillows (with tassels!) should look perfect thrown on any bed or sofa.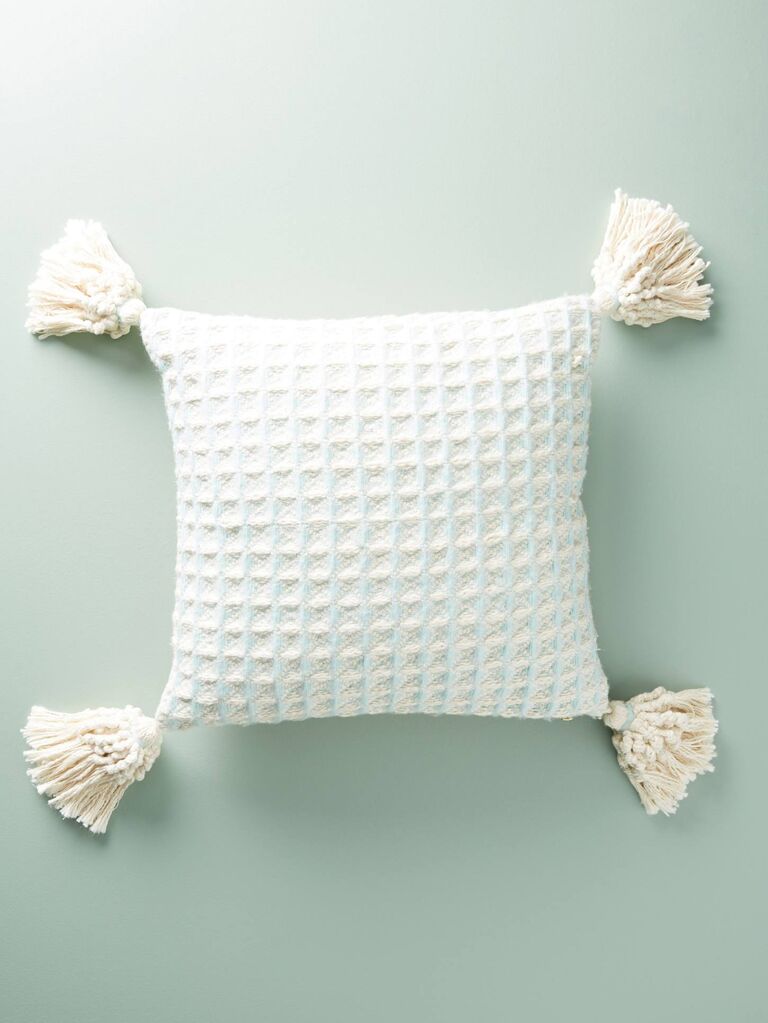 Anthropologie waffleknit pillow, $88 $50, Anthropologie.com
3. Everyone needs a good hallway mirror for one last check before walking out the door.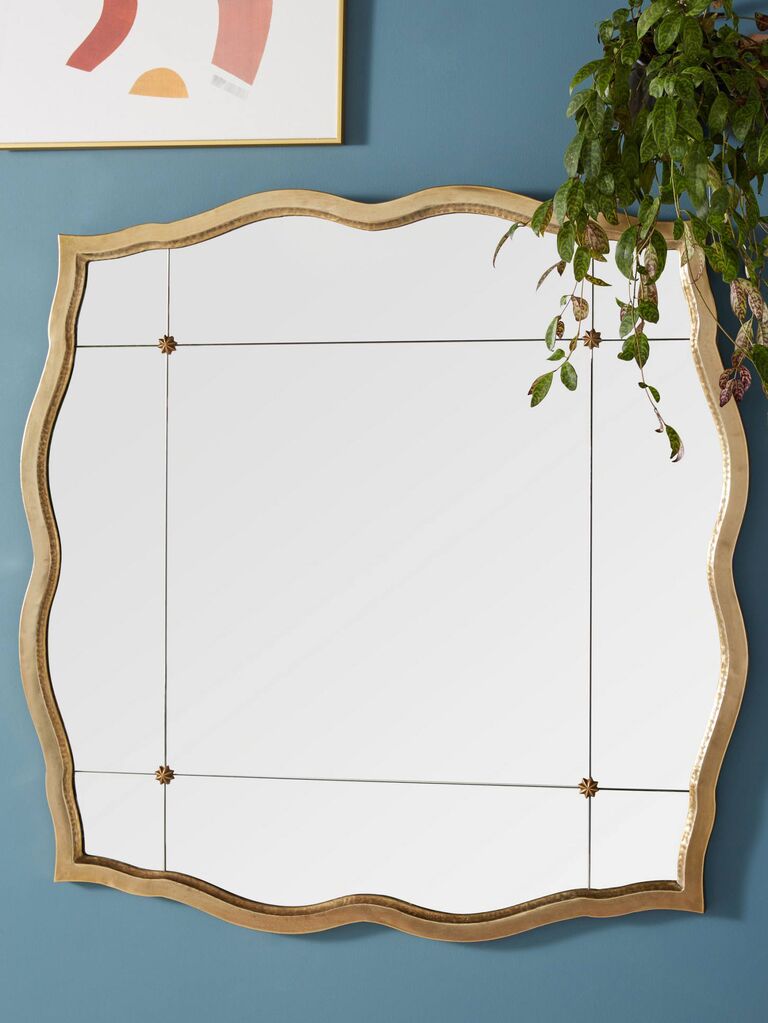 Anthropologie Ventana mirror, $500 $350, Anthropologie.com
4. This chic leather seat will make any space feel a little more "grown up."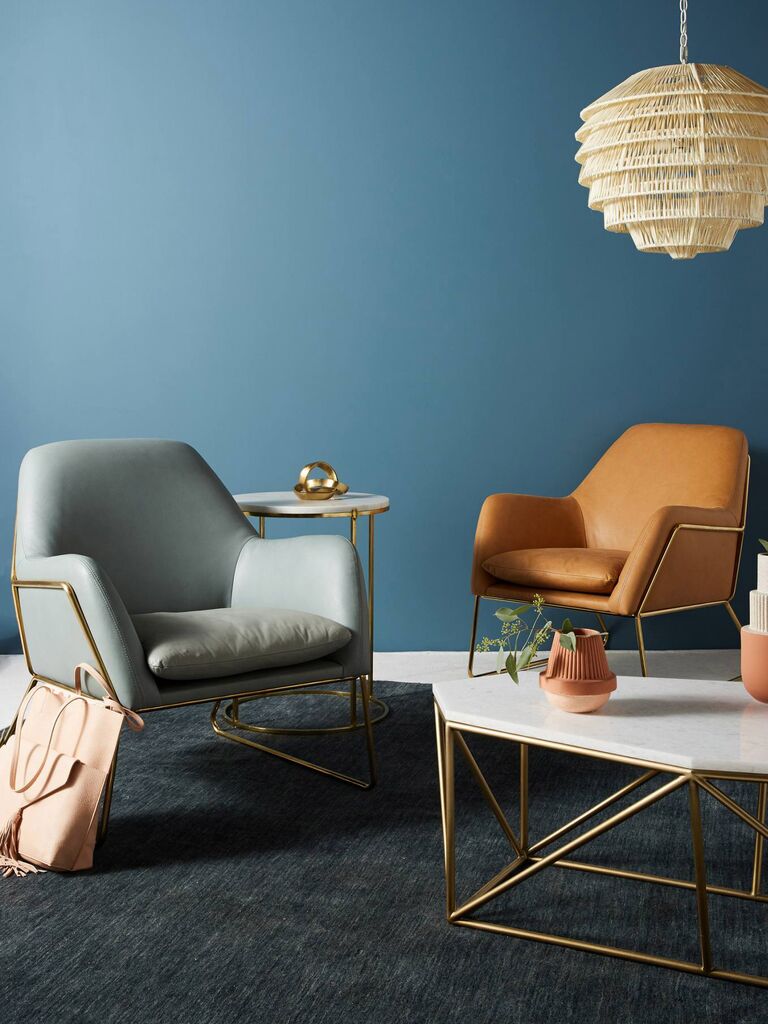 Anthropologie leather Everley chair, $1,698 $1,100, Anthropologie.com
5. The perfect dining table for a potentially expanding brood.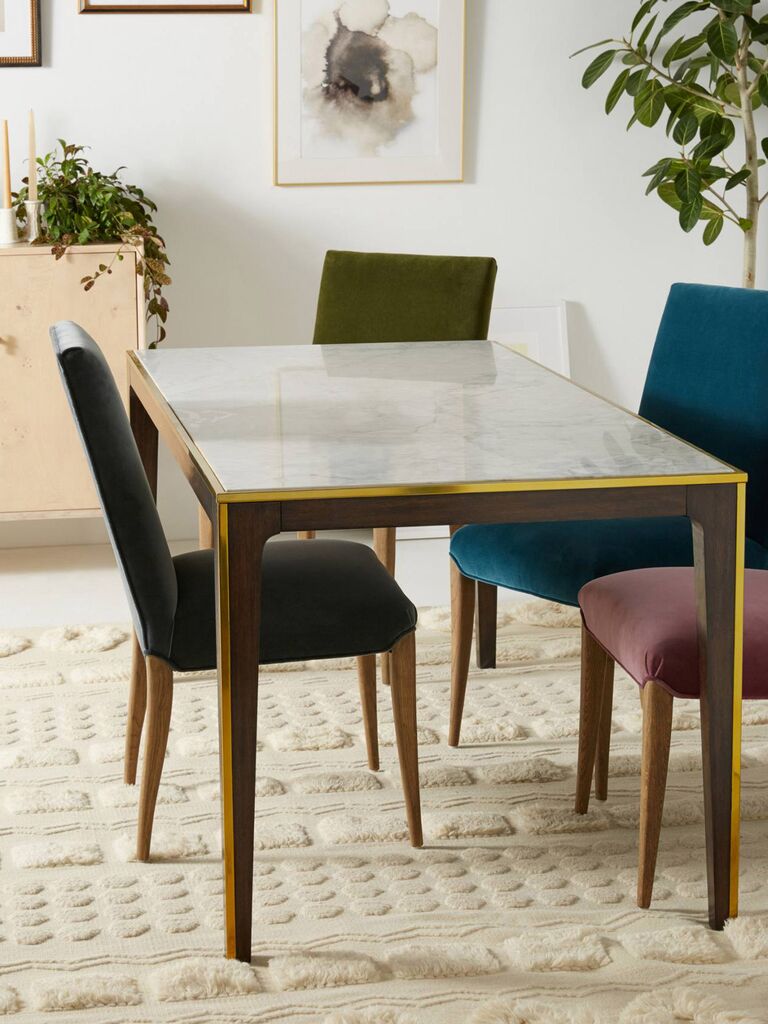 Anthropologie Silhouette dining table, $2,298 $1,300, Anthropologie.com
6. Putting your plants in cute pots pretty much guarantees you'll remember to water them.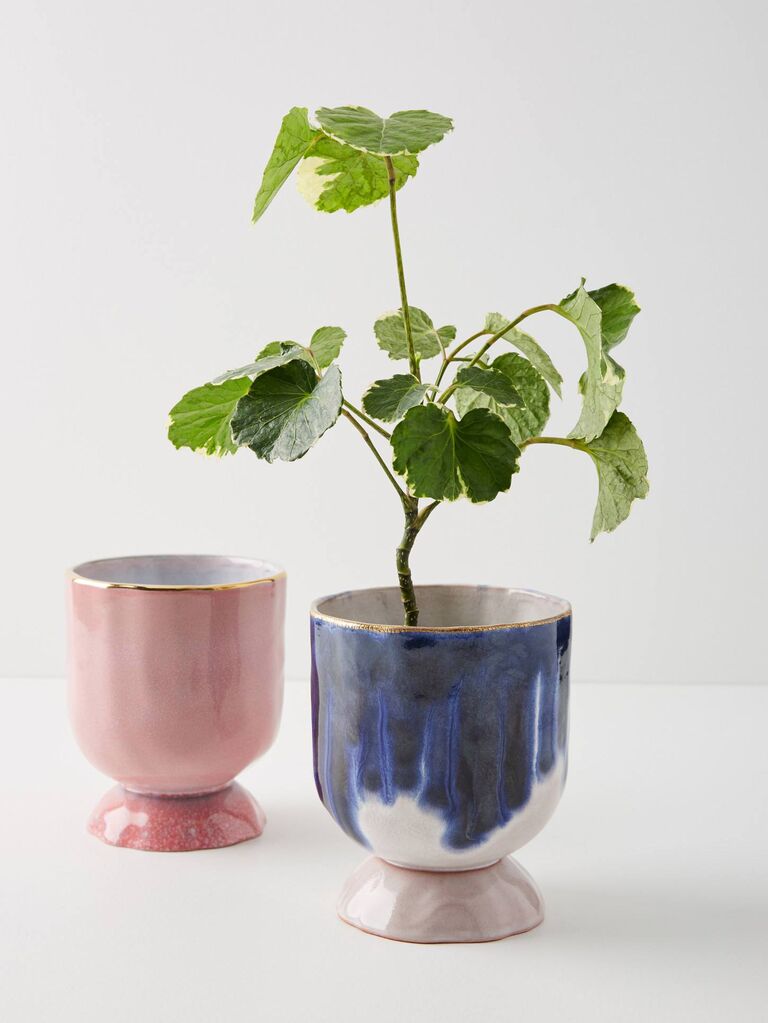 Anthropologie glazed abstract pot, $20 $13, Anthropologie.com
7. If you're in the market for a new chandelier, this one will definitely make a statement.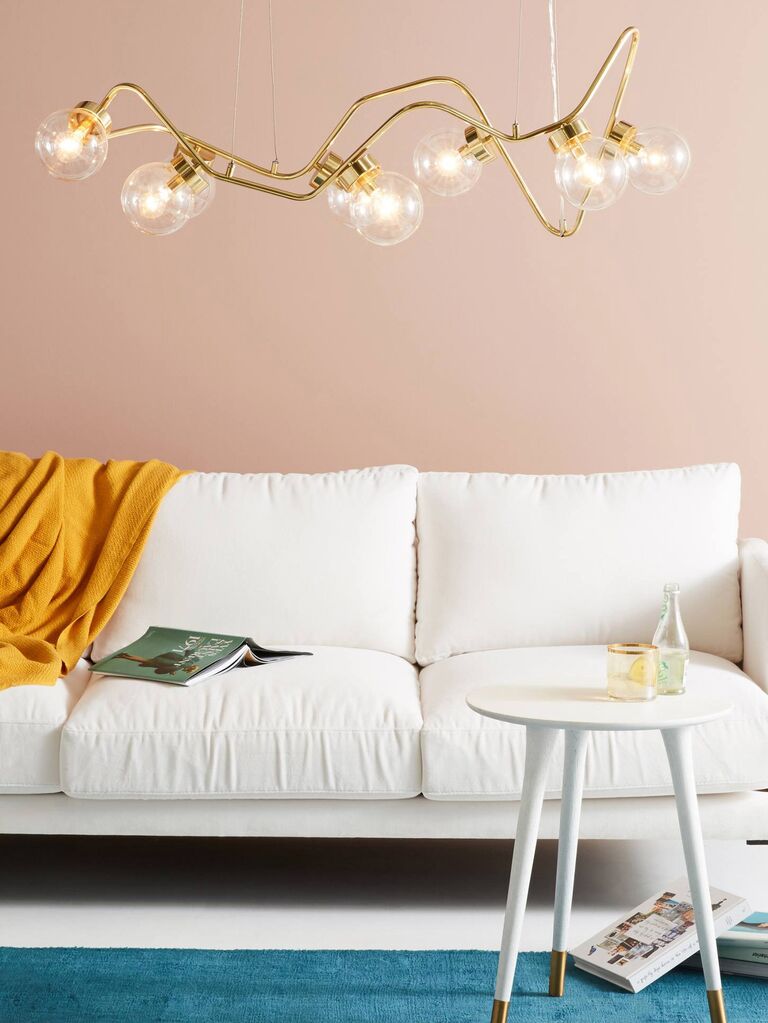 Anthropologie abstract globe chandelier, $548 $430, Anthropologie.com
​
8. A ladder-inspired bookcase will look good in any room.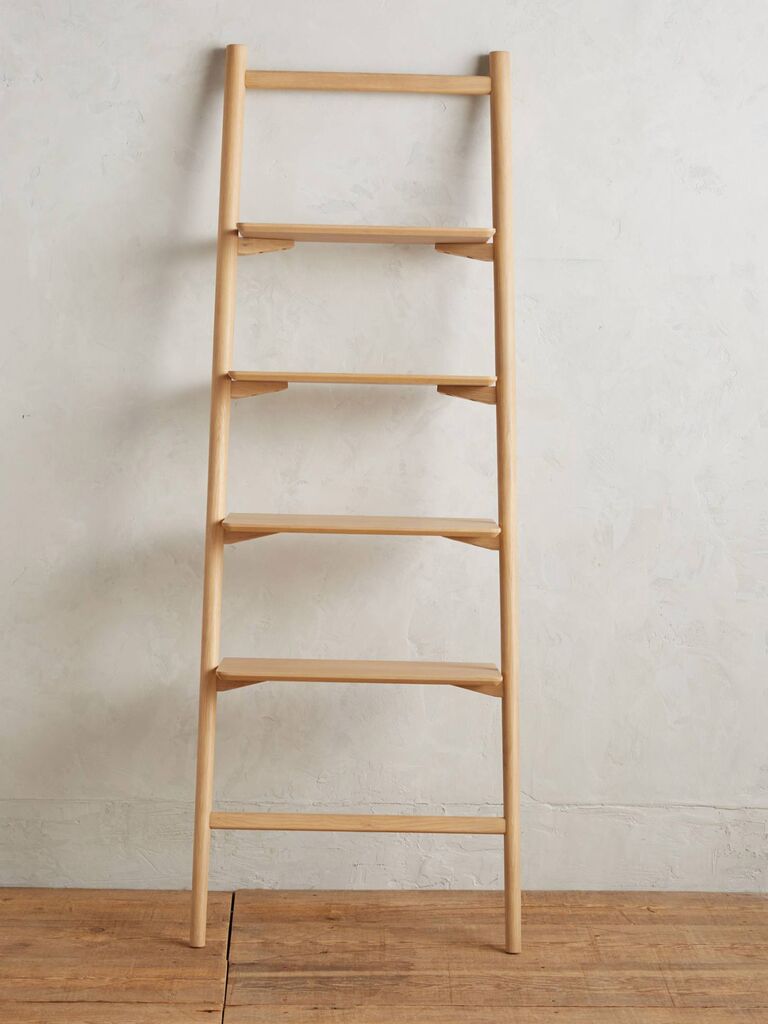 Anthropologie Musetta leaning bookcase, $398 $230, Anthropologie.com
9. This (weather-resistant) coffee table will work for an indoor or outdoor space.
Anthropologie Rosette indoor/outdoor coffee table, $598 $400, Anthropologie.com
10. How adorable is this whale-shaped serving tray?
Anthropologie Beluga serveware, $42 $30, Anthropologie.com
11. This chair works for a desk, vanity or dining room.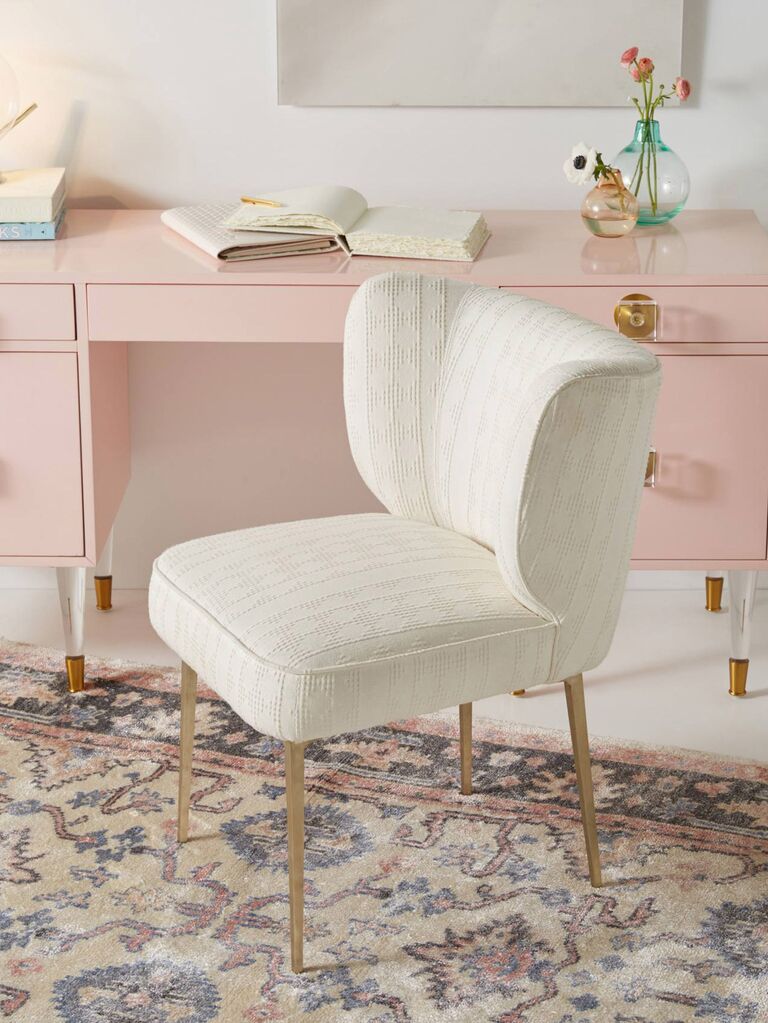 Anthropologie Clemence dining chair, $498 $300, Anthropologie.com
12. If you needed another excuse to go on more romantic picnics together, this blanket should do the trick.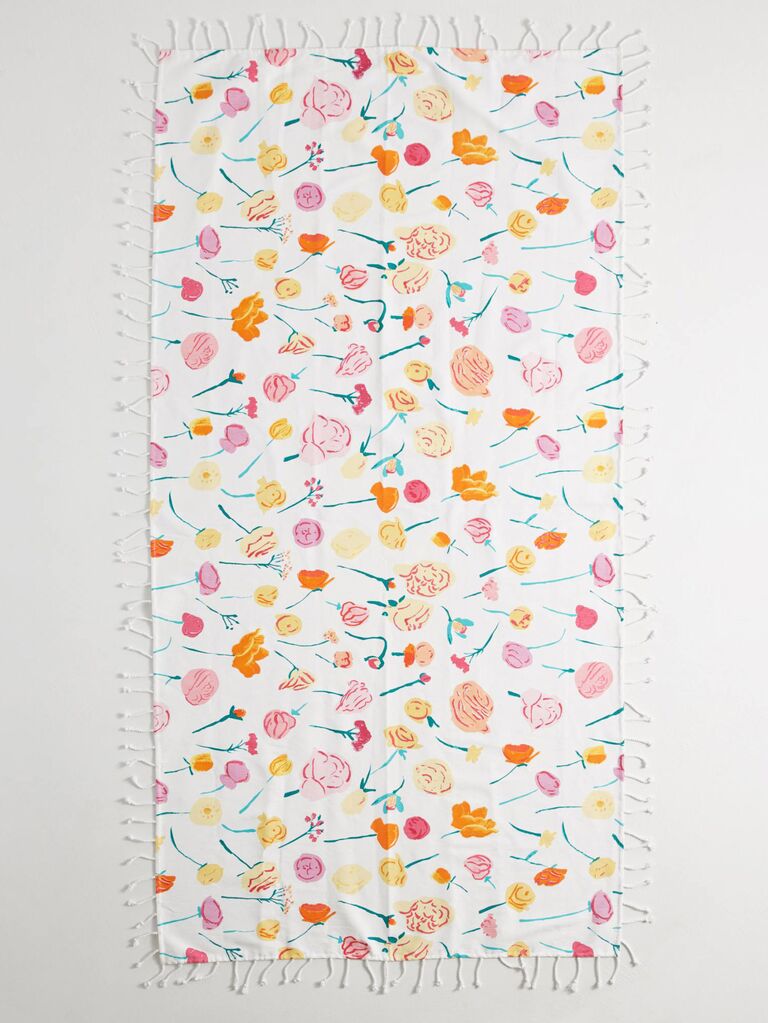 Anthropologie Paint + Petals picnic blanket, $148 $80, Anthropologie.com
13. Your produce, cookies or candy will look extra appetizing in a cute jar like this one.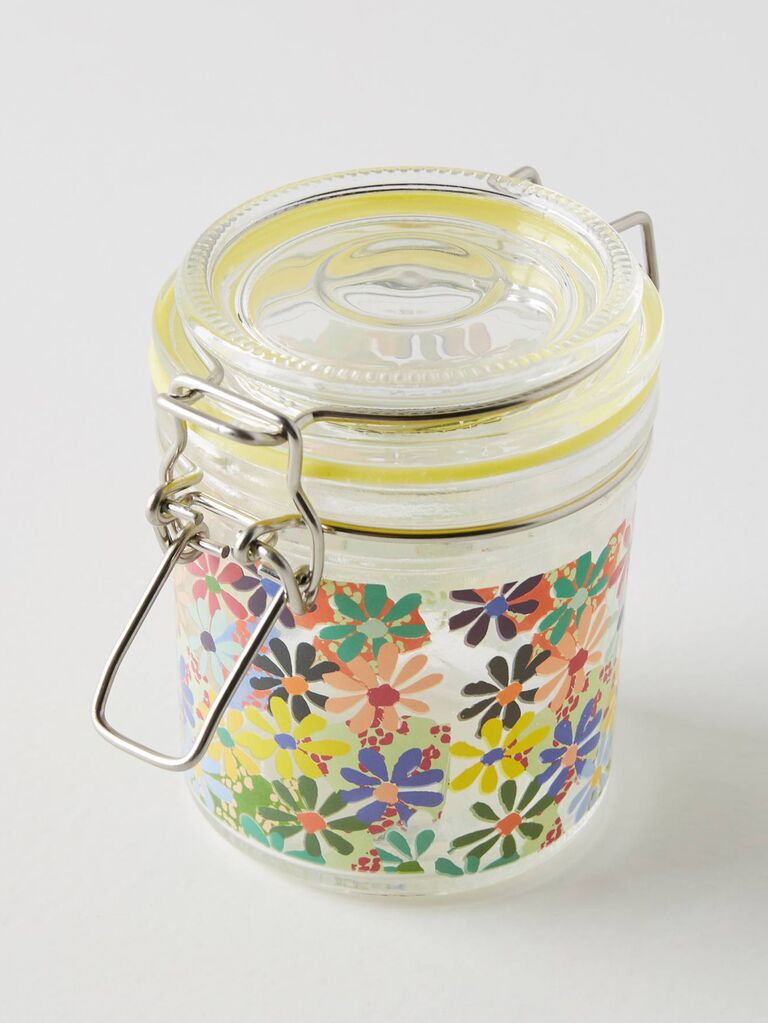 Anthropologie Jenny lidded glass jar, $10 $7, Anthropologie.com
14. A few chic candleholders will make your cozy nights in so much more romantic.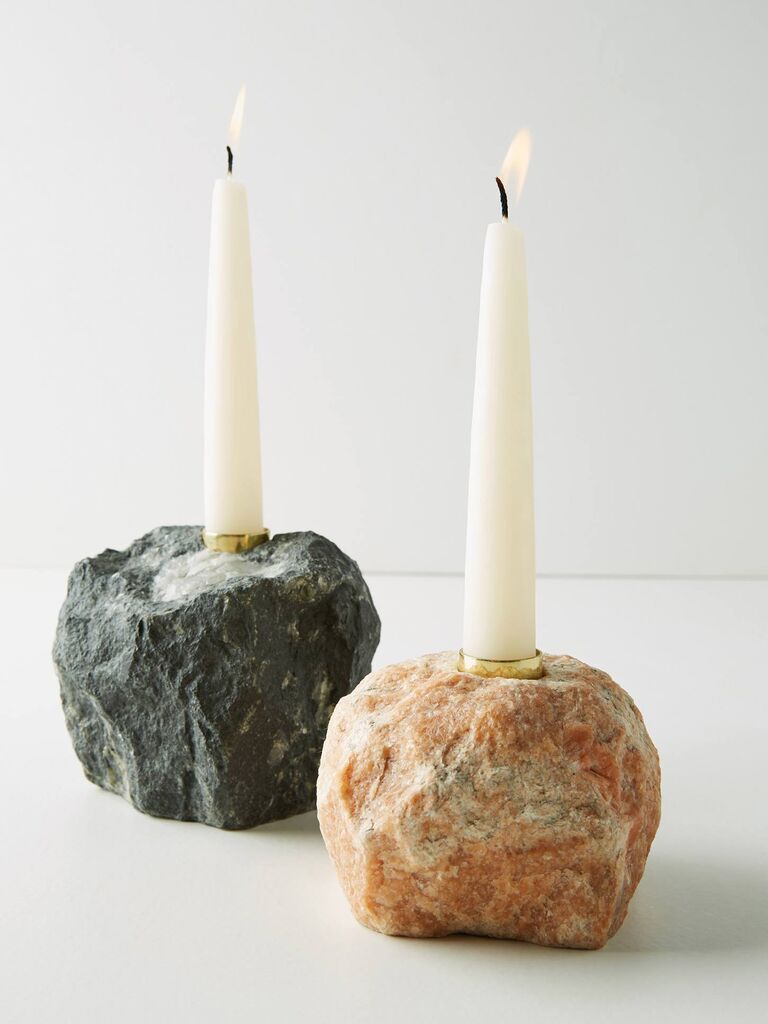 Anthropologie stone taper holder, $28 $10, Anthropologie.com