Ashlee Simpson and Evan Ross Wore Feathers and Fur at Their Engagement Party!
by Ivy Jacobson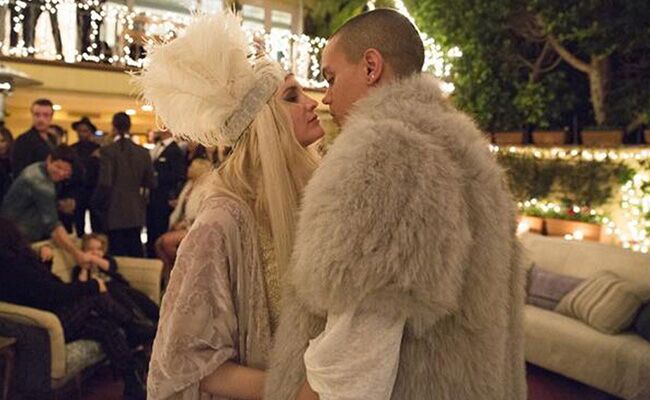 Ashlee and Evan wore coordinating ivory and gold looks, with Ashlee wearing a gold dress and tunic with a fabulous white feather headpiece and Evan sporting a pretty phenomenal short-sleeve fur coat. The party was held outdoors with lots of twinkling lights and heat lamps. Ashlee posted a sweet picture on Twitter of she and Evan kissing with the caption, "What an amazing engagement party with all of our loved ones! We gettin' married :)."
Jessica Simpson was also at the party wearing a short white dress and and posted a cute picture on Instagram hugging her sister. "Celebrating my best friend and sister @missbananahammock @ashleesimpsonofficial. I love her so much!"
Want more? Right here!
> Ashlee Simpson is engaged to Evan Ross! (see the ring)
> 5 wedding dresses for Ashlee Simpson