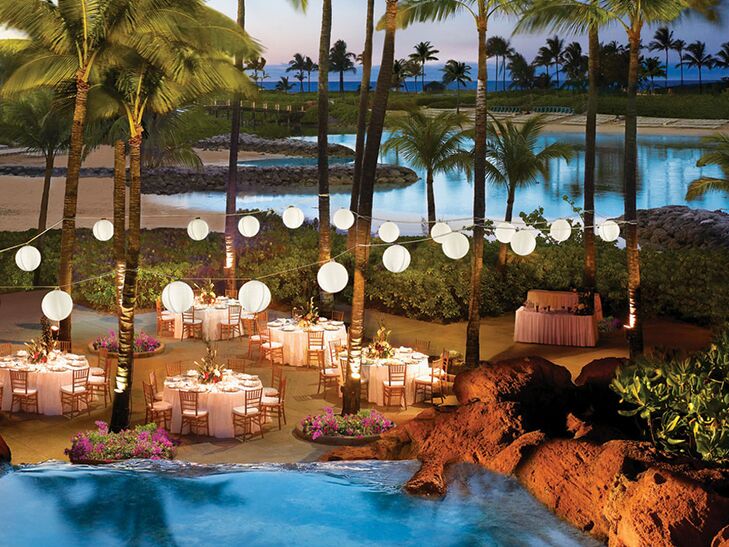 If you just can't wait until the honeymoon to feel the sun on your face and the sand between your toes, a tropical destination wedding might be the perfect excuse to hit the beach ASAP. Plus, there's nothing like the breathtaking backdrop of the Caribbean to set the scene for a romantic celebration your guests won't forget. Whether you're looking for an oceanfront ceremony or a reception surrounded by waterfalls, Atlantis Resort on Paradise Island in the Bahamas is home to 20 different locations to tie the knot. Check out some fun facts about our 10 favorite spots below.

1. Ocean's Edge; 2. Cove Beach; 3. Dig Deck; 4. Fathoms; 5. Seagrapes Overlook; 6. Dolphin Cay; 7. Baths Colonnade; 8. Paradise Beach; 9. Royal Overlook; 10. Palm Point
The Knot and Atlantis Resort present Celebrate in Paradise, a sponsored guide to planning the ultimate Bahamas destination wedding. To learn more about how Atlantis can help, visit LoveatAtlantis.com.