Expert Flower Advice From Margot Blair Floral
Flower pro Carly Blair shares her tricks behind styling your wedding day blooms.
by Shelby Simon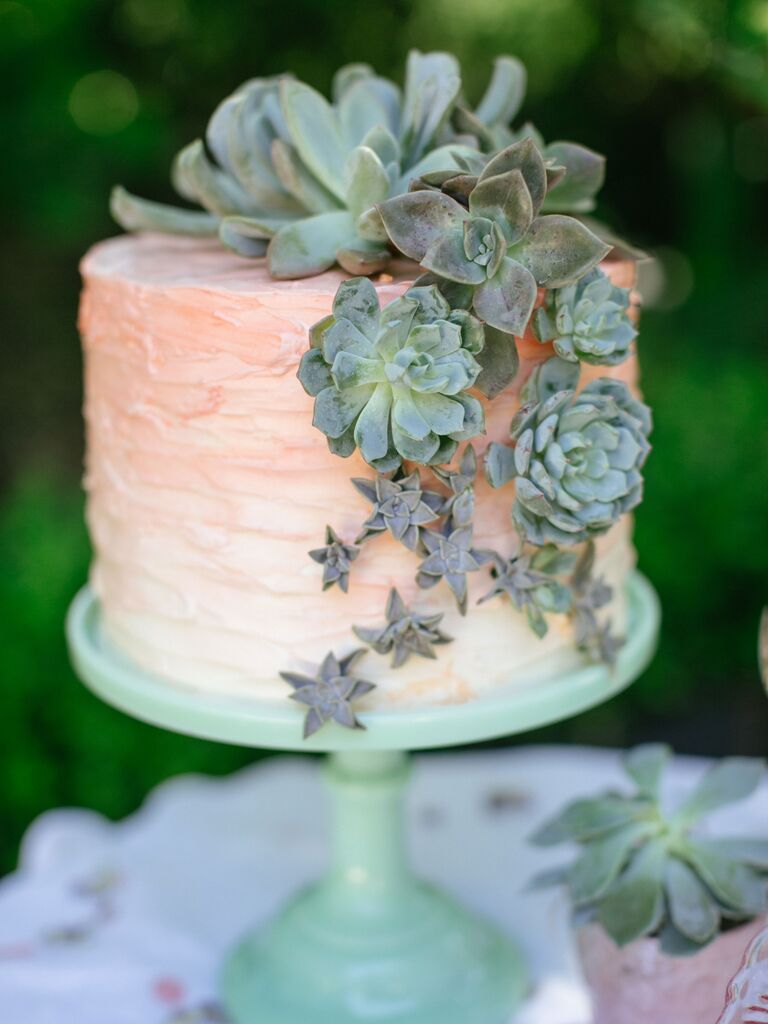 The Nichols Photographers
Carly Blair
Margot Blair Floral, Austin
What first steps should couples take when it comes to choosing their flowers?
Nature itself is the biggest decision maker when it comes to what flowers you'll see on your wedding day. What it's really going to boil down to is what nature gives us that particular week. Choosing flowers that are not only readily available but will also work well in your climate is key. Having a style you want, as opposed to an exact flower, will give your florist the flexibility they need to be able to make your dreams come true with whatever amazing things they're able to find.
Where should to-be-weds begin with style inspiration and how should they organize it all?
I'm a big visual person, so I highly recommend the use of pictures—the more the better! It's important to recognize what it is you like, or even don't like, about each picture. By doing that you'll start to pick up on common threads and identify the overall style you're attracted to.
What are the biggest pieces of advice you find yourself telling couples throughout the process?
It's important to be flexible. Not only does it make the planning so much more fun and enjoyable for everyone involved, it also allows for some great magic to happen behind the scenes on your actual wedding day. Some of our most notable weddings have been made extra special by last minute substitutions and adjustments when we had the flexibility to get creative.
How can couples personalize their flower arrangements?
One of my favorite ways to do this is to figure out what flowers were in their parents' weddings. Then we can incorporate little details from that throughout the arrangements, like including the mother of the bride's favorite flowers in the bride's bouquet, or a particular flower that the groom gave the bride on their first date or when he proposed. Those are great details to tie in.
Are there any trends you're really into right now?
For a long time the trend has been to have big, huge arrangements with a lot of different flowers—which is absolutely beautiful. But I'm starting to notice a shift back to things that are a little more minimalistic and streamlined, like making an overflowing arrangement but using only one type of flower. I'm enjoying that challenge right now.
Anything local specific that brides should incorporate into their wedding?
We Southerners have to be considerate of the weather when making our flower choices. That Texas heat is a force to be reckoned with: It will make your light-colored flowers bruise and your fluffy flowers wilt, even when you're using season-appropriate blooms. If you're getting married in the summer, especially if it will be outside, it's a good idea to incorporate plenty of greenery and succulents that will stand up to the heat.
What are some of your favorite ways to incorporate local culture?
Having the arrangements made of the same types of flowers that are in the landscaping is where we get to see the unexpected elements of the area really shine.