'Back to the Future' Day Is Here and We've Got Awesome Wedding Inspo
Marty McFly and Doc Brown came to the future on this exact date, October 21, 2015, and to celebrate, we rounded up some of our favorite 'Back to the Future' weddings.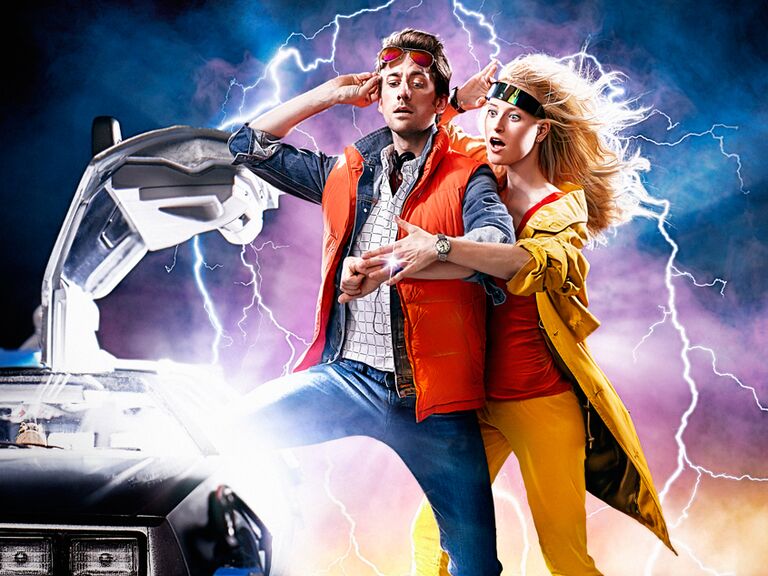 Ricky Middlesworth Photography
Great Scott, the future is here! Marty McFly and Doc Brown are set to arrive from the past in Hill Valley, California, today and we're all eagerly waiting. And even though a lot of the future gadgets in the movie have yet to make an appearance in the real world (dehydrated pizza, anyone?), these five weddings creatively brought the movie to life.
A Futuristic Exit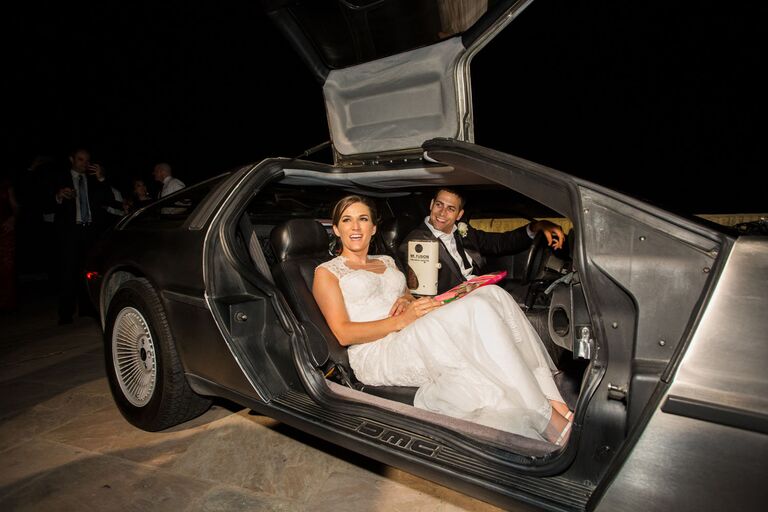 No sparklers necessary when your grand exit includes the classic DeLorean. Although this version doesn't fly, and probably doesn't double as a time machine, we still love the salute to the movie.
A Really Futuristic Exit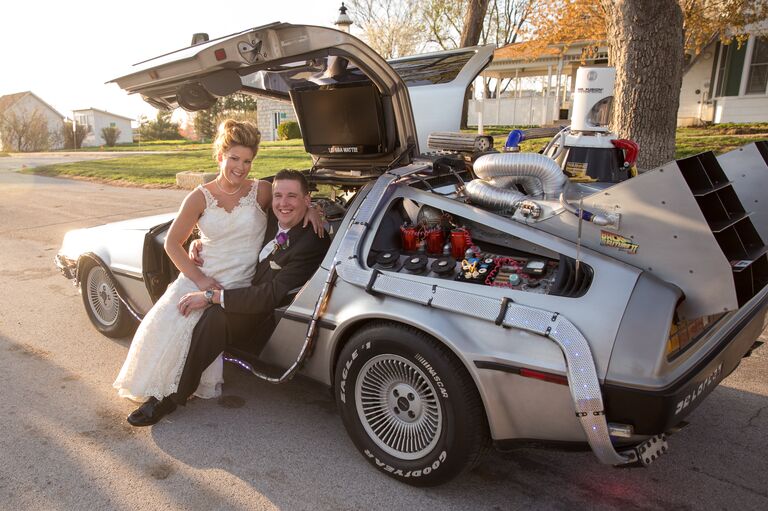 As Doc says, if you're about to head into the future, you should do it in style. This more-suited-up version of the movie-famous automobile is equally impressive.
Wedding Stationery Decals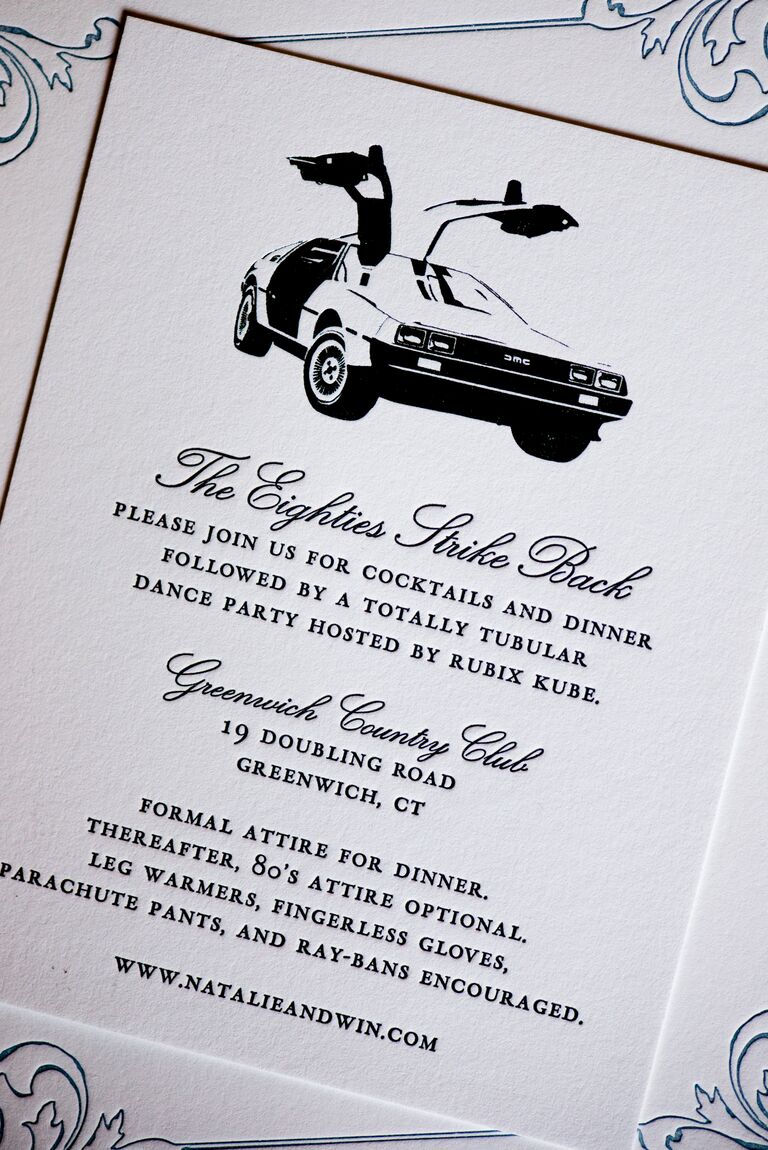 Because not everyone has a DeLorean on hand—this '80s-themed wedding featured the infamous car on the invitation.
Punny Engagement Photos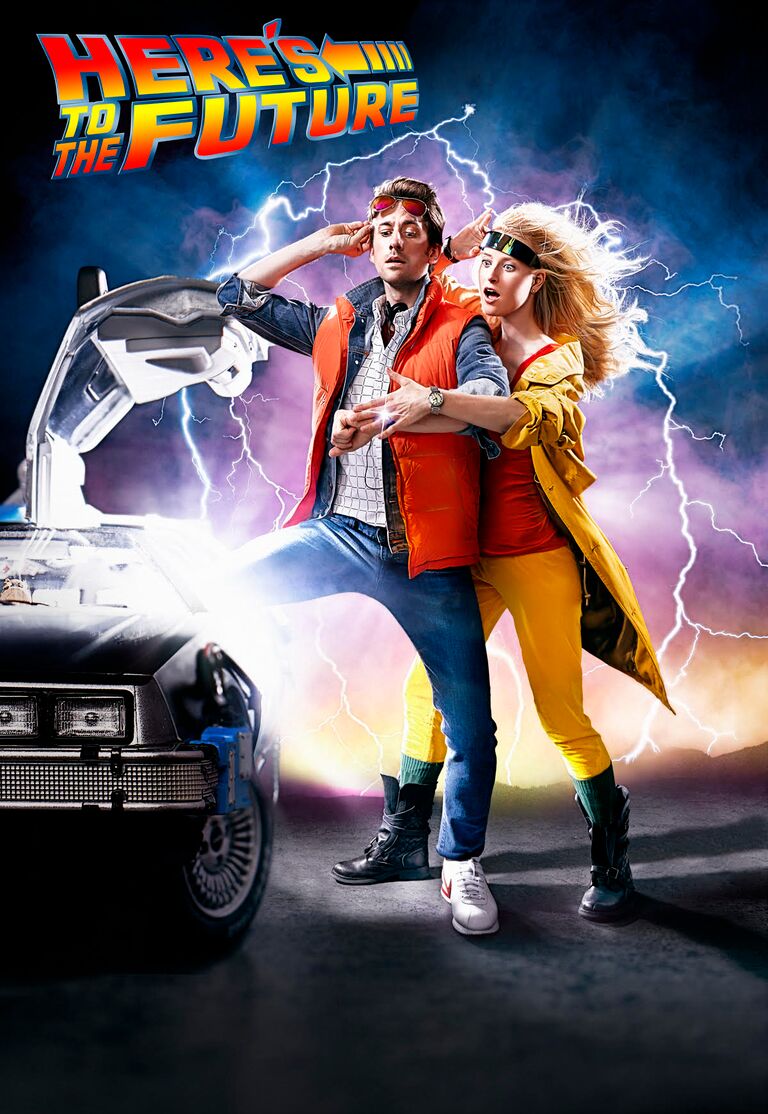 Get creative with your engagement shoot, like this couple channeling Marty McFly and Doc Brown. The impressive illustrations are a bonus, but the throwback threads get the job done.
Sweet Details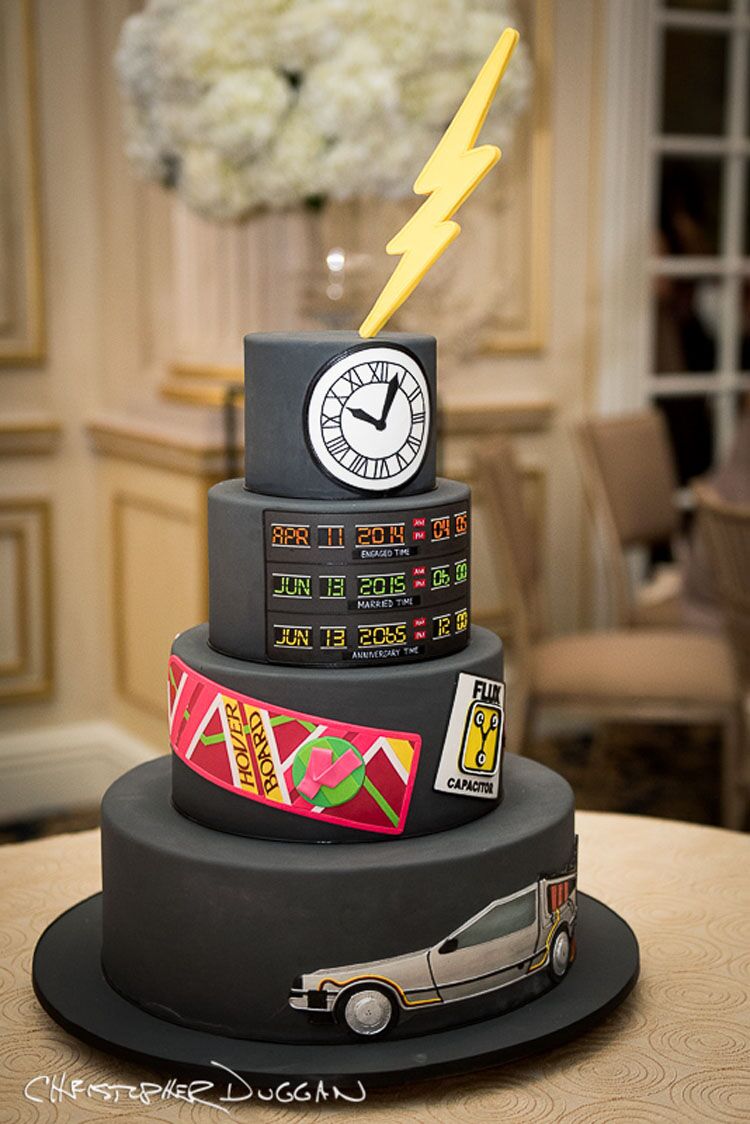 This cake incorporated all the famous landmarks from the movie including the DeLorean, Marty's hoverboard and the clock tower, complete with the lightning strike that changed the future.