Backstage Buzz: MG Hair and Makeup
by Hannah Soo Park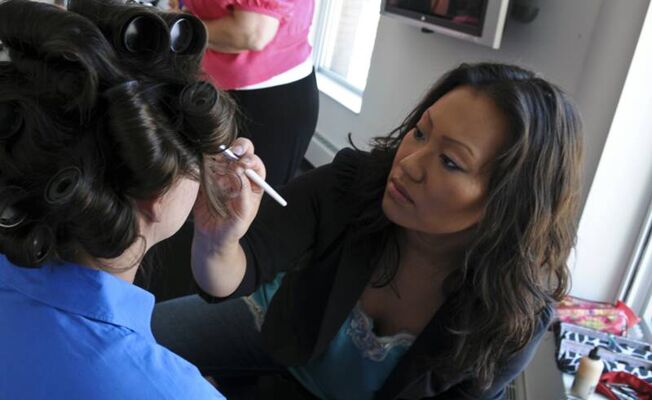 Sure, this week's been a whirlwind of gorgeous dresses and accessories, but let's not forget about the creative masterminds who work behind the scenes to help make it all happen.
Today, we'd like to give our backstage seal of approval to MG Hair and Makeup. Not only has founder and director Megan Garmers been keeping brides looking their best since 2002, but she's also one of our favorite go-tos for expert beauty advice.
We spotted Megan and her dream team of hair and makeup artists touching up models and designers at the Wedding Channel Couture Show — and you can trust us when we say everyone looked amazing!
> Get hair and makeup tips and inspiration for your wedding
Photo: CoppersmithPhotography.com