Badgley and Mischka Designers Married!
by Jennie Ma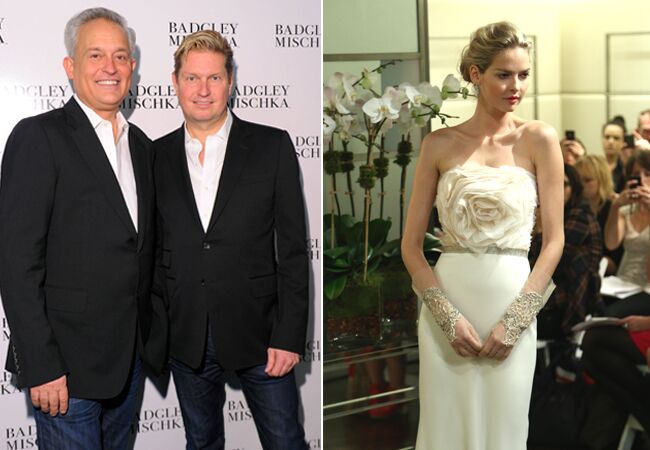 One of my absolute favorite designer duos just tied the knot this Friday! After 28 years together, Mark Badgley and James Mischka got married in a small ceremony (only Mark's twin sister was present) at City Hall in New York. They were later joined by 22 guests for an intimate reception at the exclusive Raoul's. Congrats to the happy (and incredibly kind) couple! In celebration, here are some of my favorite Badgley Mischka gowns from their latest bridal collection!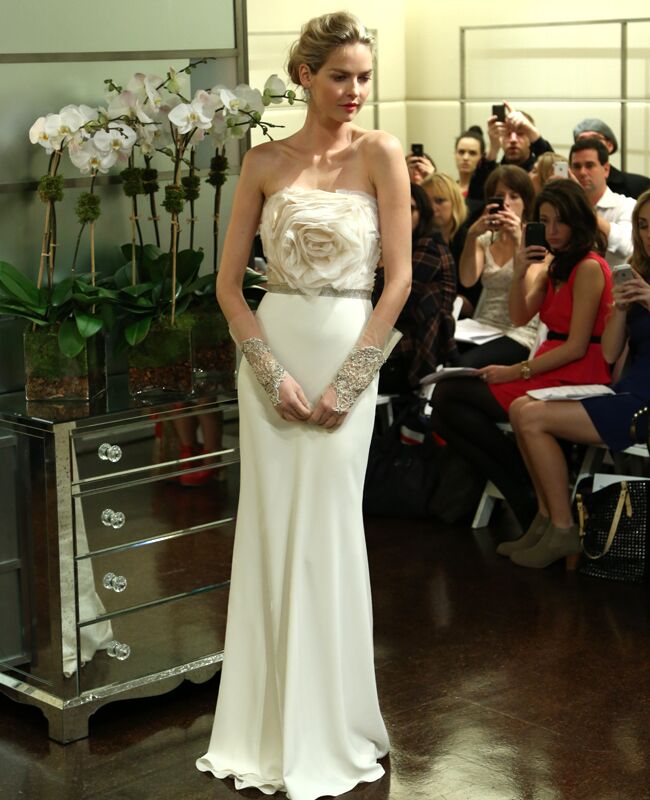 Romantic Rosette
Slinky sheath silhouettes usually have a modern feel, but the oversized rosette on the bodice makes this gown oh so romantic.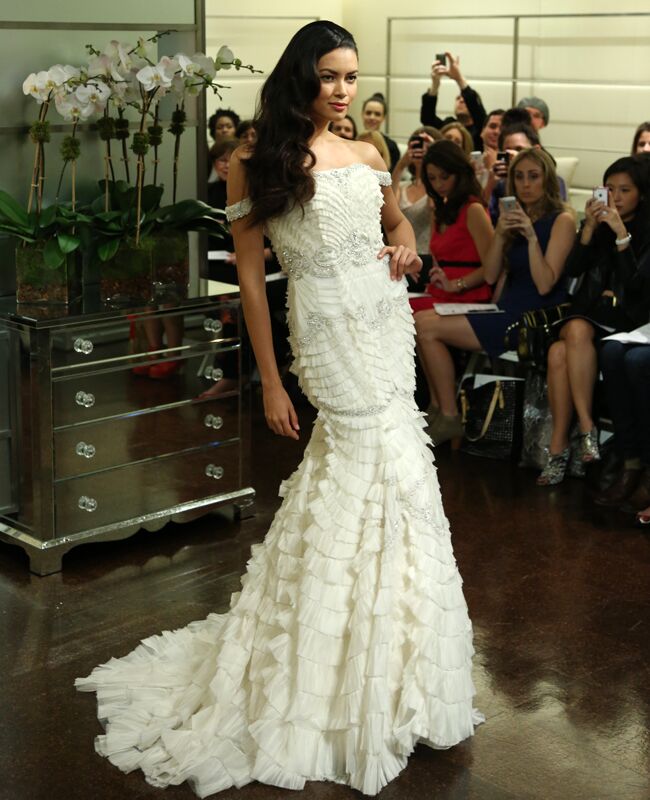 Sexy Ruffles
These ruffles are more sultry than sweet since they're paired with seductive sparkles and a flirtatious off the shoulder neckline.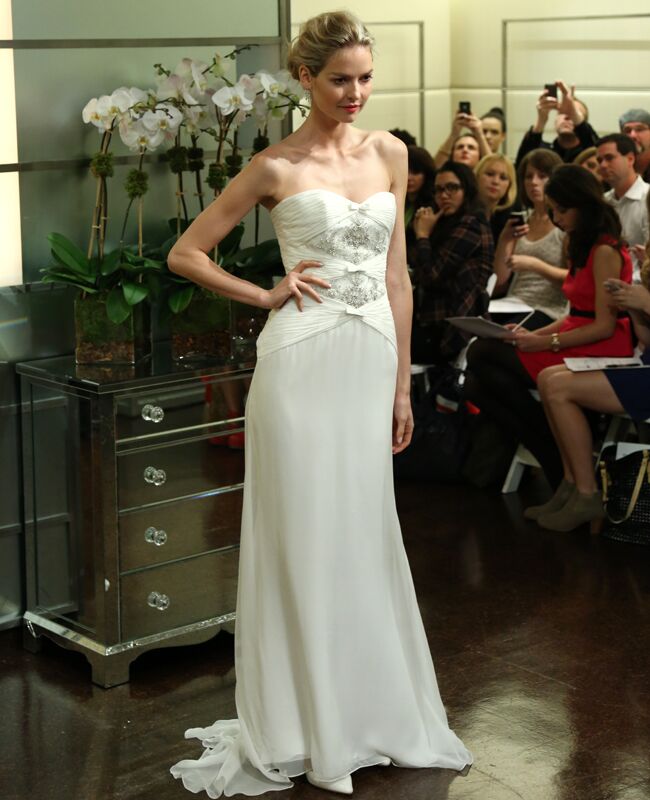 Deco Bows
You might not naturally think of bows when you're trying to channel an Art Deco vibe, but designed with a column silhouette and sparkle sequins it gives flapper fashion a soft side.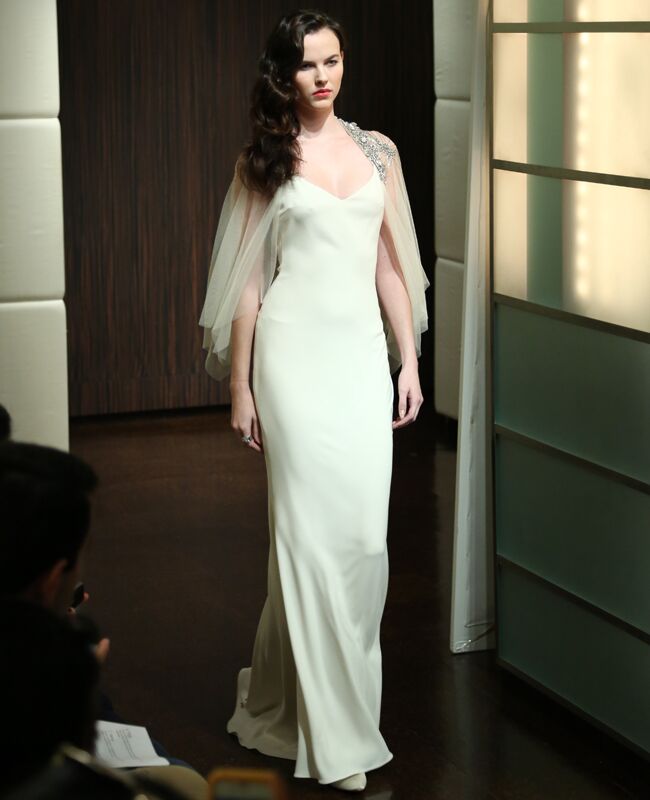 Embellished Cape
One of my favorite trends this season is surprisingly the cape! Think: stylish, not superhero.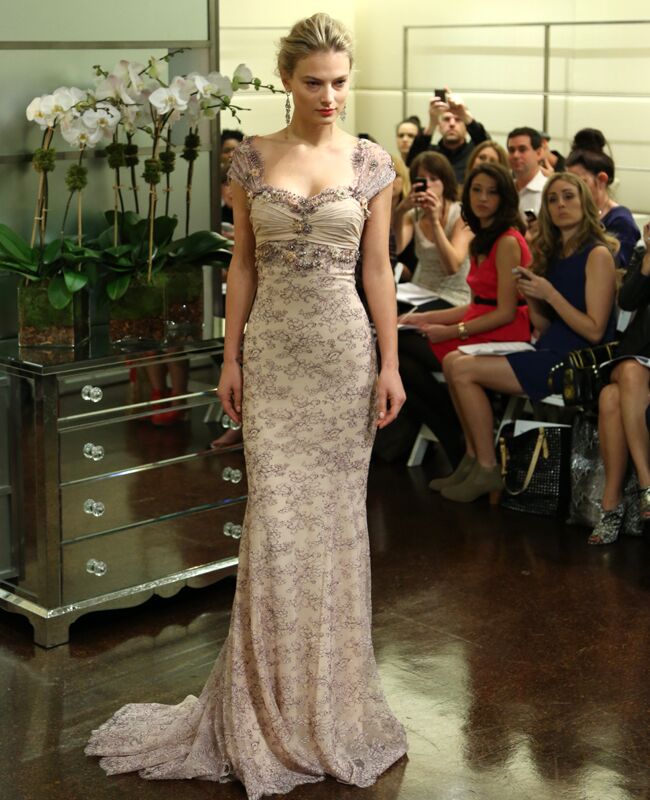 Vision in Lavender
Not your typical bride? Well, still look every inch the part in a soft purple wedding gown!
> Search the latest wedding gowns from the Badgley Mischka collection!