Ballet-Inspired Workouts! The Hot New Way to Get In Wedding-Day Shape
by Simone Hill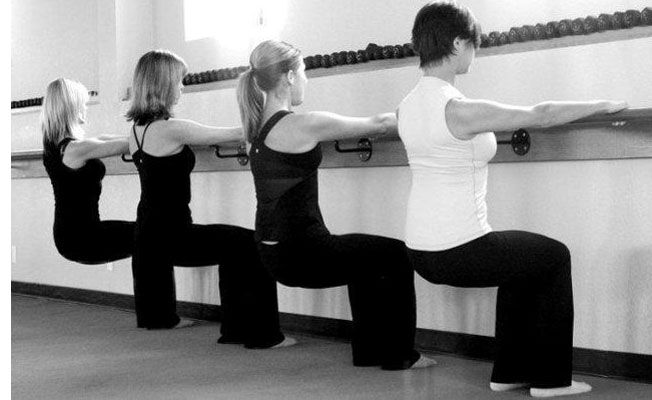 It's famously called The Bar Method and celebs (from Natalie Portman to Kelly Ripa) and brides-to-be are catching on to this hot workout routine for good reason: the workouts create long lean muscles and perfect posture (hello strapless wedding dress!).
In a nutshell, the workout combines ballet technique with a dash of yoga, Pilates, and orthopedic exercise — all designed to help you develop muscle tone without adding "bulk." Instead of weights, exercises are focused around a ballet "barre," which provides a high intensity, low impact workout.
Even though The Bar Method is a trademarked class, there are a number of other variations on the method that create essentially the same effect. There's Purre Bar, Fluidity, Karve, Body Fit and more. If you're in NYC like we are, try The Figure Method in Union Square at Go Figure Barre Studios (they're brand-new to the city!).
What about you? How are you getting in shape for the wedding?
> 14 Weightless Ways to Weigh Less
> Fats That Are Actually Good for You