The Skin Care That Won Our 2022 Beauty Awards
Give your daily routine a serious upgrade with our favorite skin care products.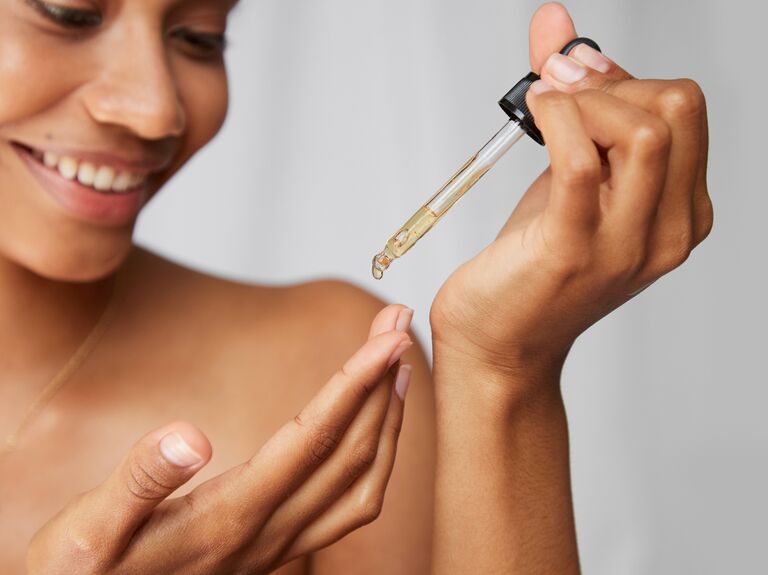 Ohlamour Studio / Stocksy United
We have included third party products to help you navigate and enjoy life's biggest moments. Purchases made through links on this page may earn us a commission.
The secret to flawless wedding makeup? A healthy complexion. If there's ever a time to amp up your beauty regimen with the best skin care products out there, the months leading up to your wedding are it. That's right—we said months. While it may be tempting to splurge on pricey creams and serums a few days before your nuptials in the hopes of instant results, a solid routine—even with the best skin care products you can find—actually requires several weeks to take effect. (And, thanks to something called the "purging effect," your skin may get worse before it gets better, especially if you're using serious anti-aging ingredients like retinol or AHAs for the first time.)
To avoid all of this unnecessary stress, start thinking about your prewedding skin care about twelve to six months out from your wedding date. If you're dealing with acne, hyperpigmentation or wrinkles, see a dermatologist to come up with a treatment plan that addresses your specific concerns. Otherwise, investing in good products and spending just a few extra minutes on your skin every day can yield amazing results.
If coming up with a comprehensive skin regimen is the last thing on your mind, don't fret—we've done all the testing for you. Give your skin care routine a serious upgrade with our must-have skin care products, below.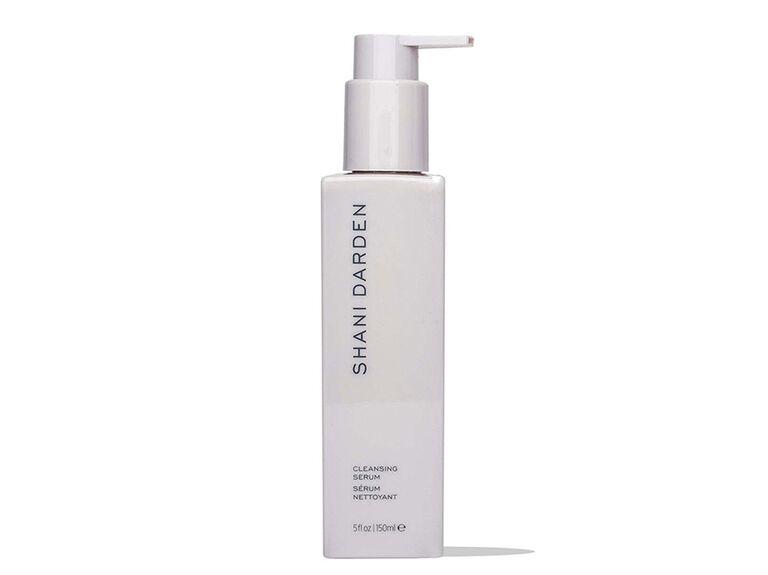 Best Face Wash
Washing your face doesn't have to feel like a chore. Treat yourself to this luxurious cleanser with a silky, serum-like texture. It removes makeup and impurities without stripping away natural oils, works for all skin types and has an overall soothing, plumping effect (we swear).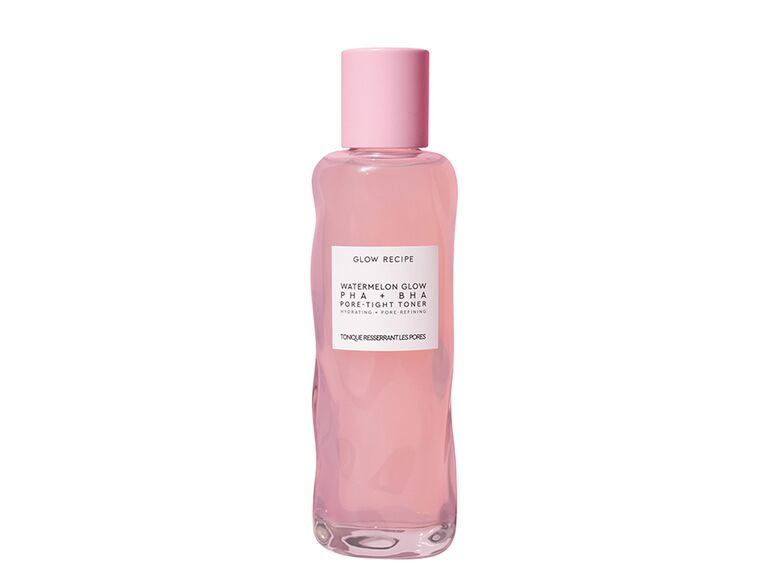 Best Face Toner
Forget everything you know about toners. While many are filled with drying ingredients (think: alcohol, witch hazel and harsh acids) that can leave your skin dry and irritated, this one is different—and brings much more to the table than fun pinkpackaging and a fruity scent. This PHA- and BHA-infused watermelon toner balances skin and minimizes the appearance of pores.
Best Eye Cream
Look like you got your beauty rest (even if you were up all night assembling welcome bags) with this heavy-duty eye cream that erases dark circles and puffiness, as well as diminishes fine lines and wrinkles.
Best Face Moisturizer
It may sound counterintuitive, but everyone—even those with oily skin—needs a good face moisturizer. This quick-absorbing moisturizer somehow makes skin feel even cleaner after application. Plus, the gel-cream formula has the perfect texture for layering under makeup.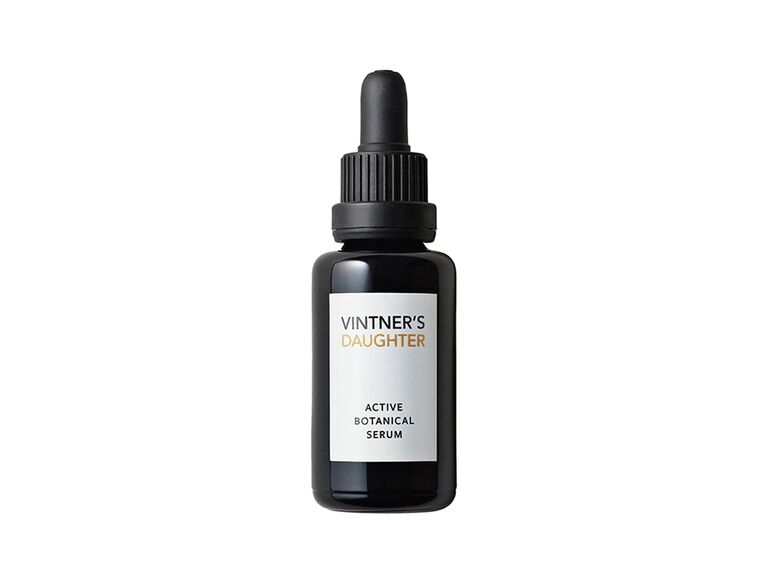 Best Antioxidant Face Serum
Talk to any dermatologist and they'll tell you incorporating an antioxidant serum into your routine is an absolute must leading up to the wedding. Skip the trial and error process by using our pick for best antioxidant serum— the hype is real. This bestselling active serum is packed with vitamins C and E, sinks into skin effortlessly and leaves behind a radiant finish.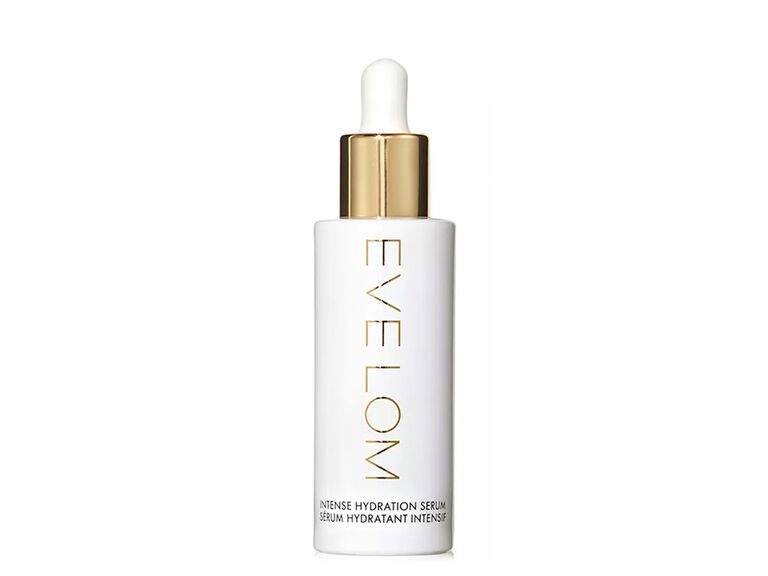 Best Hydrating Serum
When it comes to achieving that wedding glow, the name of the game is hydration. Get radiant skin with this serum, which contains a heavy dose of the powerhouse ingredients. Hyaluronic acid and pro-vitamin B12 work together harmoniously in this serum to rejuvenate dehydrated skin.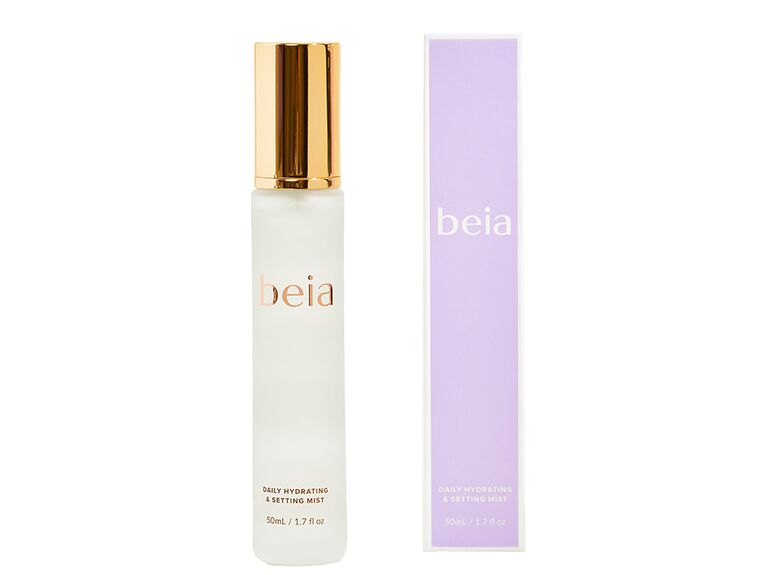 Best Face Mist
The best face mist is a multi-tasker. This one by Beia doesn't just add hydration, it also soothes your complexion with aloe vera, softens skin with squalane and calmes any irritation (read: stress-induced breakouts) with green tea. Added bonus: You can use this luxe mist as a hydrating setting spray for extra glow.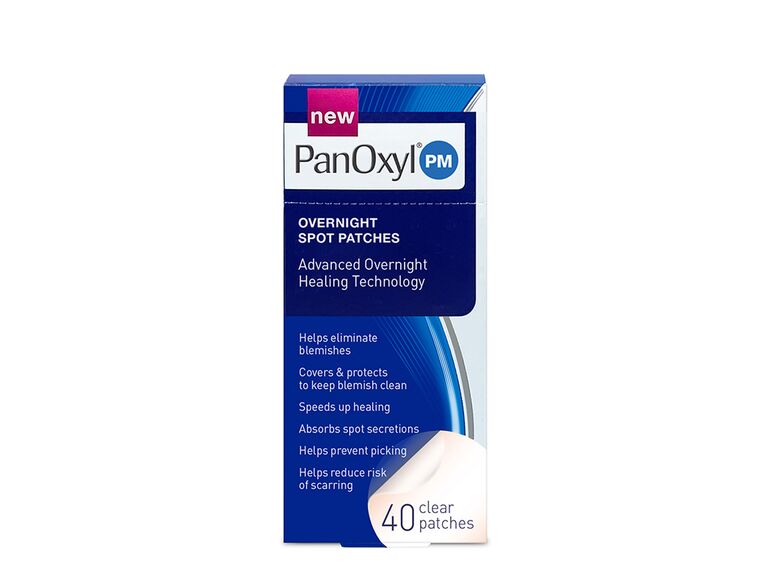 Best Acne Treatment
Given the amount of work planning a wedding entails, stress-related breakouts are nearly unavoidable. If you can feel a pimple coming at an inopportune moment (say, right before you walk down the aisle), this treatment will keep it at bay. These niftyhydrocolloid patches work overnight to bring zits to a head and speed up the healing process.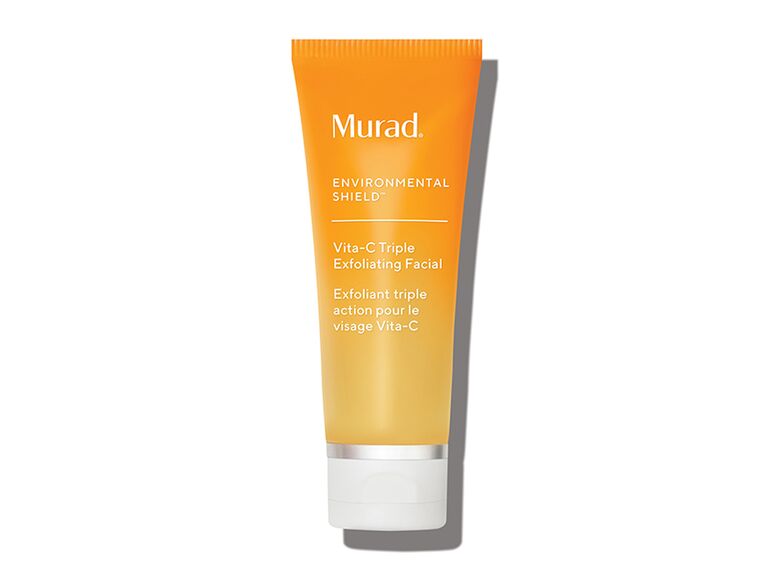 Best Face Exfoliator
This scrub brightens and smooths like a microdermabrasion facial, but is also so gentle you can use it more than once a week. And the color-changing formula leaves out all of the "How long should I be scrubbing, exactly?" guesswork.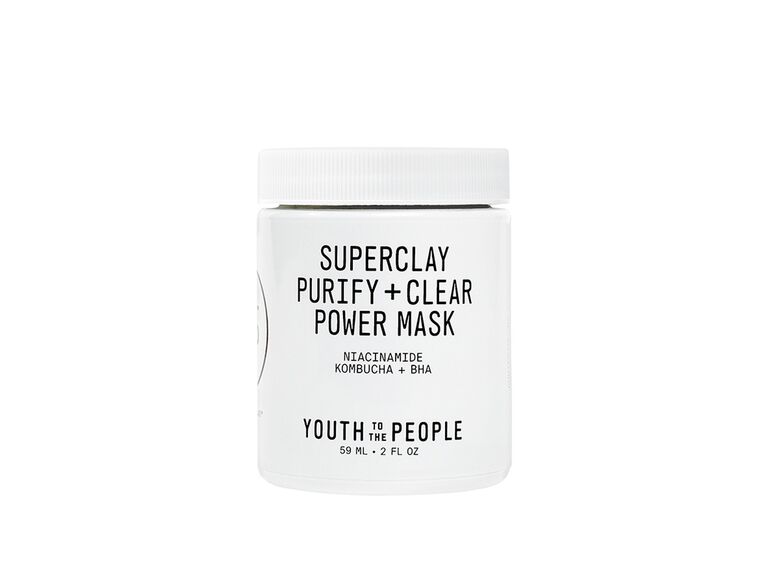 Best Clarifying Face Mask
One of the best ways to prevent prewedding breakouts? Add a purifying clay mask into your rotation. Not just any clay mask, though—many are much too harsh and can leave your complexion dehydrated and irritated. A facial in a jar, this creamy mask goes on soothing butworks hard. The fomula's niacinamide repairs skin while its BHA purges pores. Pro tip: Since a purging effect can occur, avoid using this mask the week leading up to your wedding.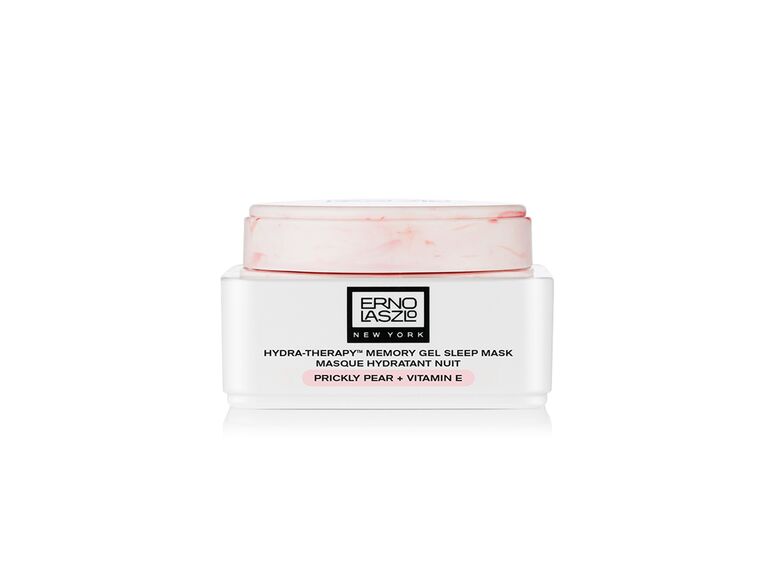 Best Hydrating Face Mask
We can't believe this face mask isn't butter. If you have dry or extremely sensitive skin, this soothing, hydrating cream has you covered. Thanks to powerful ingredientslike prickly pear and vitamin E, this quick-drying gel works overnight to lock in vital nutrients. You'll wake up with glowing, rejuvenated skin.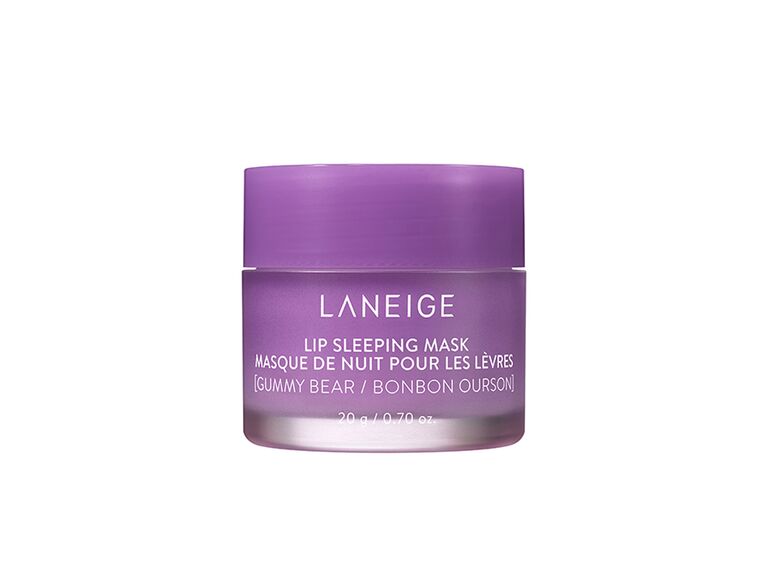 Best Lip Mask
Fuller lips without filler, you say? Sign us up. This luxurious lip mask with hyaluronic acid and Vitamin C plumps and softens parchedlips while you snooze. Swipe it on before bed and you'll wake up with a more hydrated, plumper pout.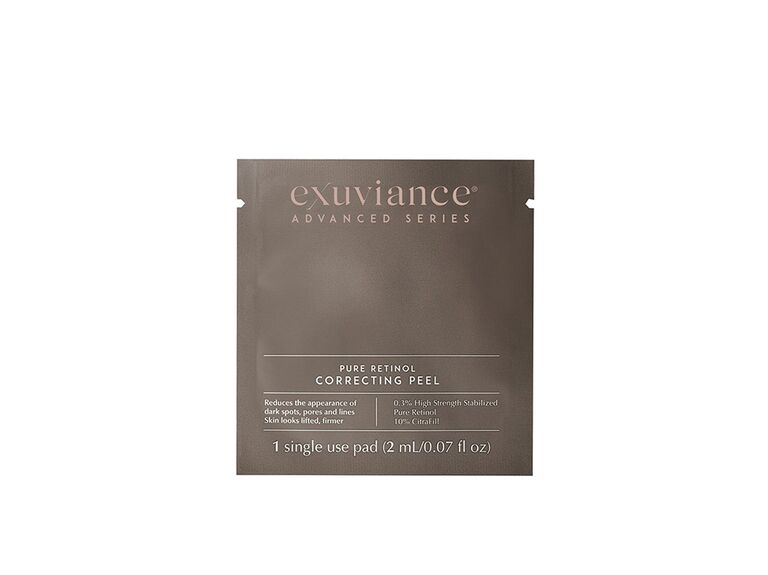 Best Retinol
Not all retinol products are created equal. Some are simply too intense and cause dryness, peeling, redness and irritation. But don't swear off this multi-tasking hero ingredient for good—it's one of the top-recommended products by dermatologists because of its clinically-proven anti-aging and anti-acne properties. This weekly treatment noticeably clears and smooths skin. The single-use pads ensure that you have the right amount of product every time, minimizing the risk of dryness or irritation.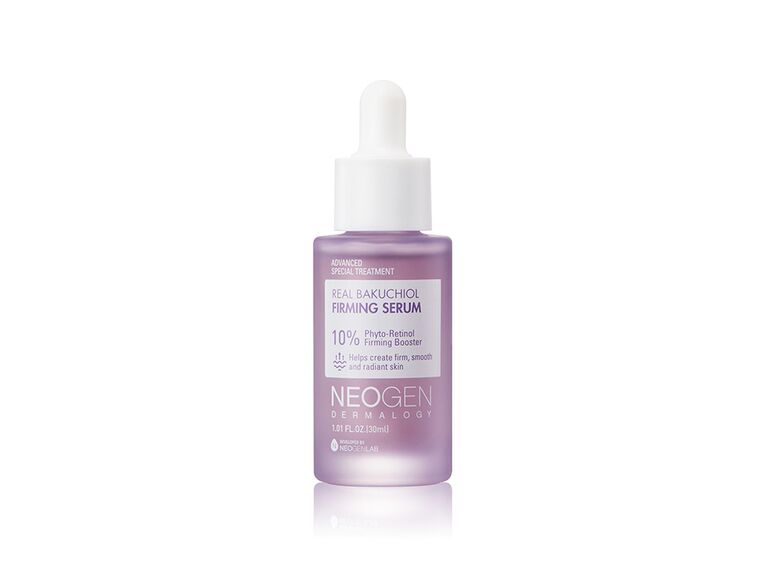 Best Retinol Alternative
Worried about a negative reaction to retinol? Try its plant-based alternative: bakuchiol. It offers the same anti-aging benefits without any redness or flaking. You can actually feelthis serum firm up your skin inreal time.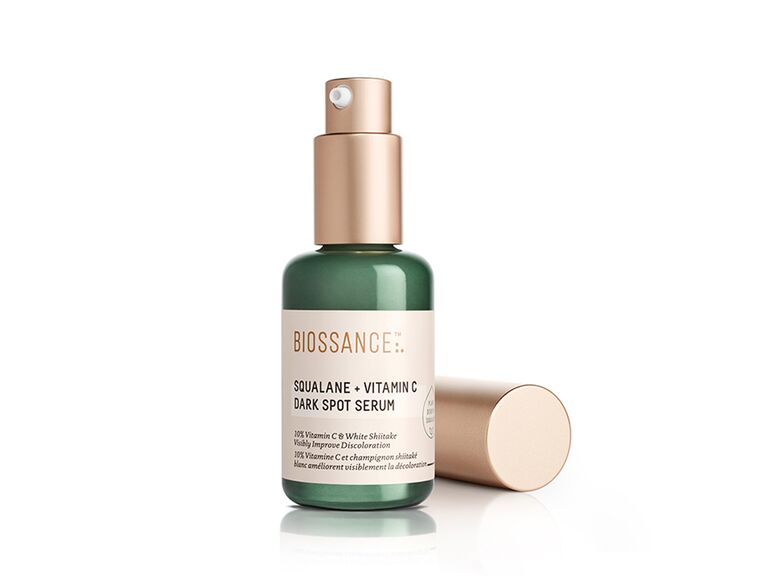 Best Dark Spot Corrector
If you're dealing with discoloration from acne, age or sun damage ahead of your wedding, not to worry. This this super-effective blend 10 percent vitamin C and white shiitake mushroom is on your side. It effectively—and gently—fades dark spots and prevents new ones from forming.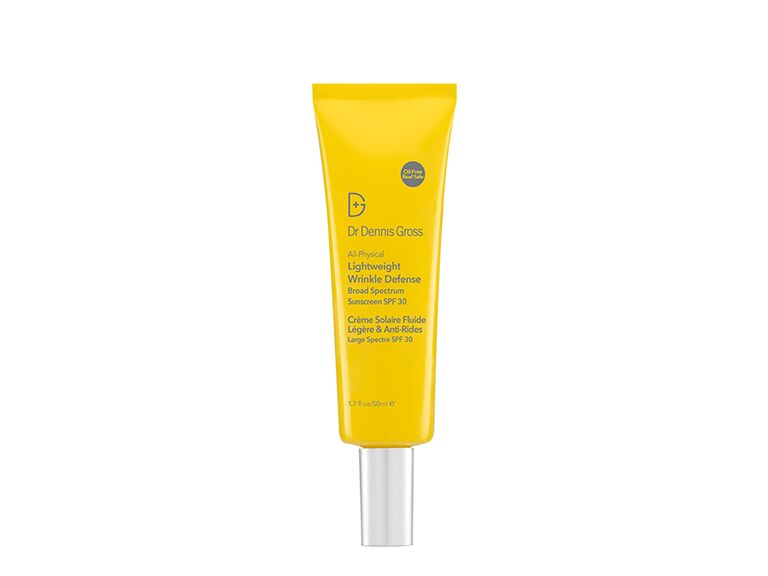 Best Sunscreen
The best thing you can do for your complexion? Wear sunscreen. Every. Day. Our pick for best sunscreen blends into the skin seamlessly and has a broad-spectrum formula that combines a mineral blocker with antioxidants to defend against damaging rays and free radicals.