How to Get Even More Gorgeous While You're Sleeping
Turn your downtime into beauty prep time with these simple tips.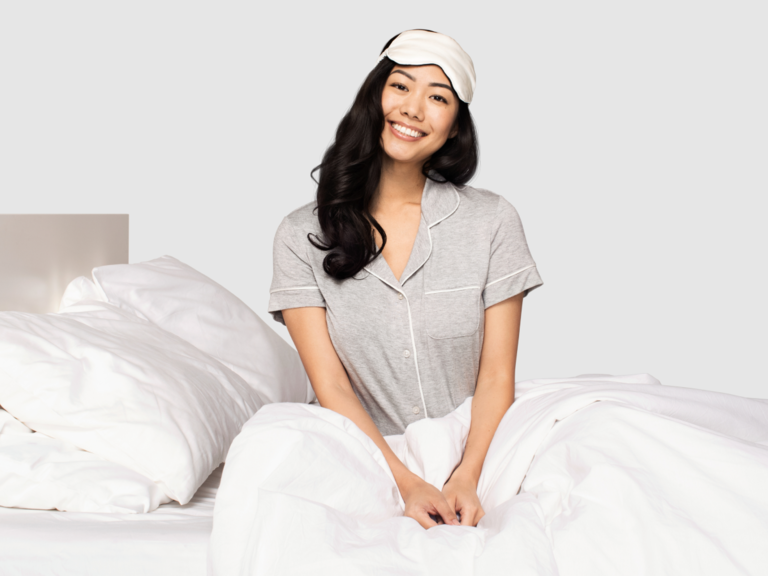 All eyes—not to mention, all cameras—will be on you on your wedding day. But the reality is, between figuring out your seating chart, running to tastings and dress fittings and, you know, trying to work, there's not a ton of time to focus on your appearance leading up to the main event. Solution: Make the most of your beauty sleep. From improving your smile to smoothing your complexion, consider these tips to get more gorgeous, overnight, so you can feel your most confident on your wedding day.
Even Out Your Skin Tone
Retinol, a derivative of Vitamin A that speeds cell turnover, is the gold standard for clearing and brightening skin, evening skin tone and minimizing wrinkles. And good news: it works best overnight! (The sun makes retinol less effective, so it's best not to use it during the day.) Since some formulations can be harsh on sensitive skin, consult your dermatologist for a recommendation that suits your skin type—they may suggest a prescription-grade retinoid, like Retin-A, or give you guidance toward an over-the-counter treatment.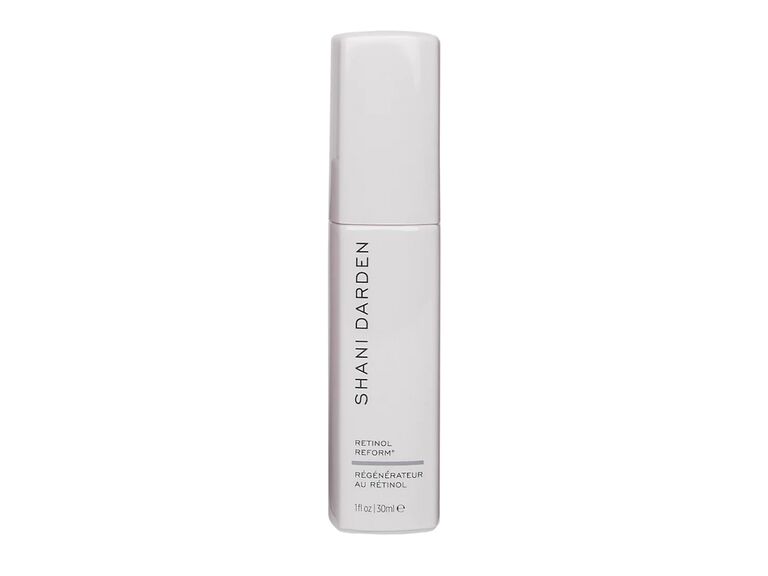 Our Pick:
Shani Darden Skin Care Retinol Reform, $88, sephora.com
Clear Your Skin
While you're at it, get into the habit of always washing your face and removing makeup before bed. And when you're standing at the mirror, leave those pimples alone (yup, we see you!) to avoid scarring and bruising that won't fade before your wedding day. An overnight acne treatment can help soothe breakouts and dry up pimples before they come to a, er, head.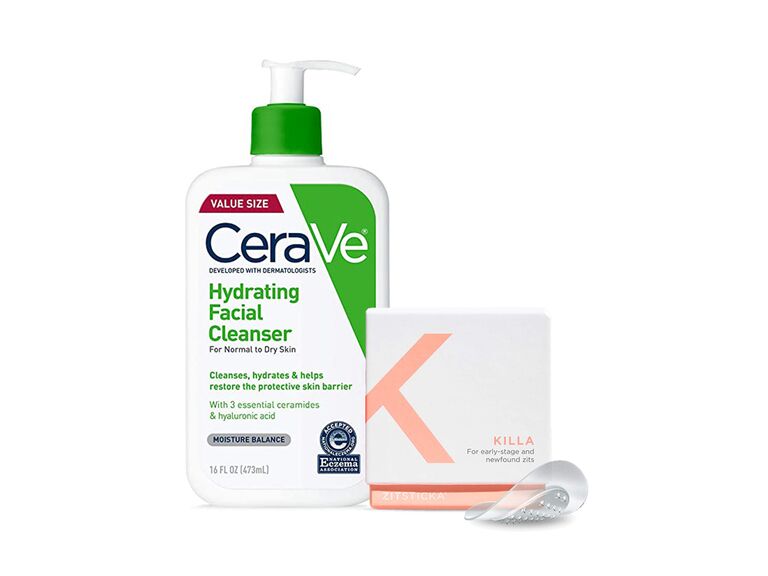 Our Picks:
CeraVe Hydrating Facial Cleanser, $15, amazon.com
ZitSticka Killa Kit, $29, amazon.com
Straighten Your Teeth
If you're not 100 percent happy with your smile, consider straightening your teeth with SmileDirectClub's Nighttime Aligners™. These clear aligners are designed so you only have to wear them overnight, leaving your days free for sampling hors d'oeuvres or wedding cake. Because you wear these aligners for just 10 hours at night instead of the 22 hours a day you'd devote to traditional aligners, these do take longer to achieve results—10 months on average (versus four to six). But if you start them as soon as you get engaged, you'll have plenty of time to perfect that grin! You can schedule a virtual or in-person consultation to determine if you're a good candidate. Visit aSmileShop for an in-person scan to determine if you're a good candidate.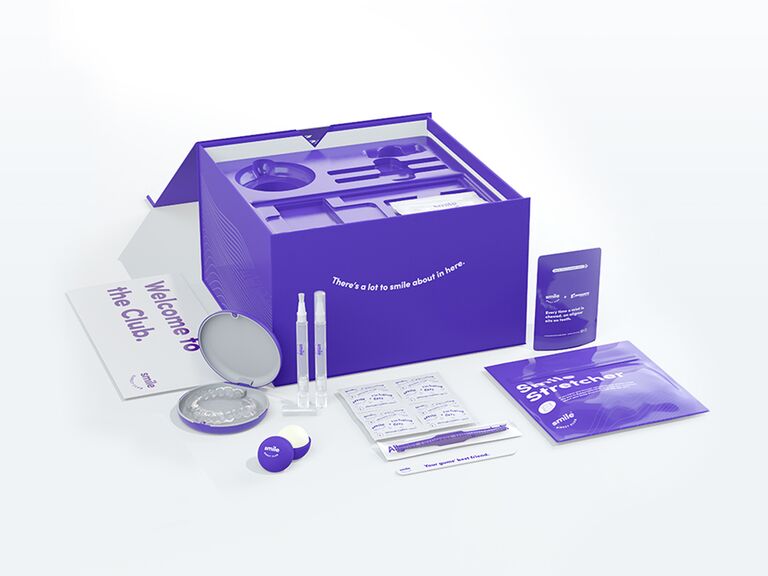 Our Pick:
SmileDirectClub Nighttime Aligners™, starting at $89/month, smiledirectclub.com
Moisturize Your Face
Extra hydration for your face and body is good anytime—but especially in the weeks before your wedding, the moisture can make your face look brighter and dewier for all of your events. Consider testing an overnight hydrating mask in the week leading up to the big day, then wearing it the night before for an extra hydrating boost.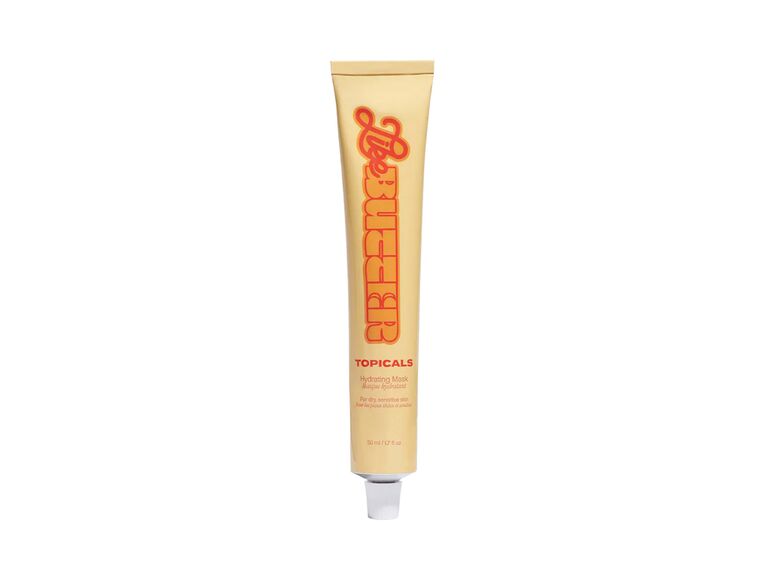 Our Pick:
Topicals Like Butter Mask, $34, sephora.com
Baby Your Hands and Heels
With a focus on the ring exchange—or maybe your toes in the sand at a beachside wedding— your hands and feet will be on display too. Before bed, slather on a rich moisturizer, then slip on cotton gloves or socks to seal in the moisture while you sleep and soothe dried-out cuticles or cracked heels.
Our Pick:
Nécessaire The Hand Cream, $20, sephora.com
Plump Up Your Lips
While you're working on your full-body moisturizing routine, don't forget to give your lips a little extra TLC. Get in the habit of applying a hydrating lip mask every night to get—and keep—your lips smooth and moisturized, so you'll be ready for that first kiss after you say "I do."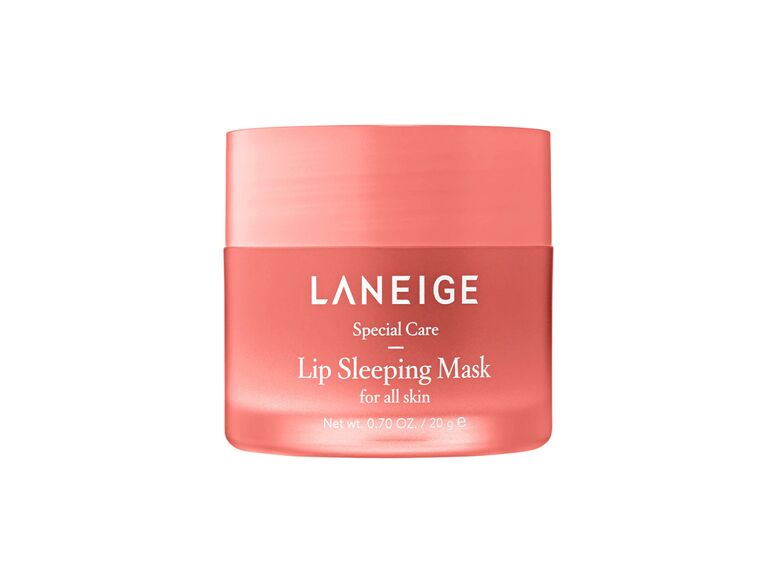 Our Pick:
Laneige Lip Sleeping Mask, $22, sephora.com
Whiten Your Smile
The week before your wedding, undo some of the stains that years of coffee, tea and moderate red wine have caused. The new, dissolving Whitening Strips from SmileDirectClub can whiten your smile in your sleep: Put them in place before bed, and they'll dissolve within 15 to 20 minutes—no need to remove an applicator or rinse afterward. Over the course of a single seven-day treatment, you can get your teeth up to nine shades whiter.* Bonus: The gentle formulation makes them suitable for folks with sensitive teeth.

*Maximum results when used as directed for 1 week. Results may vary.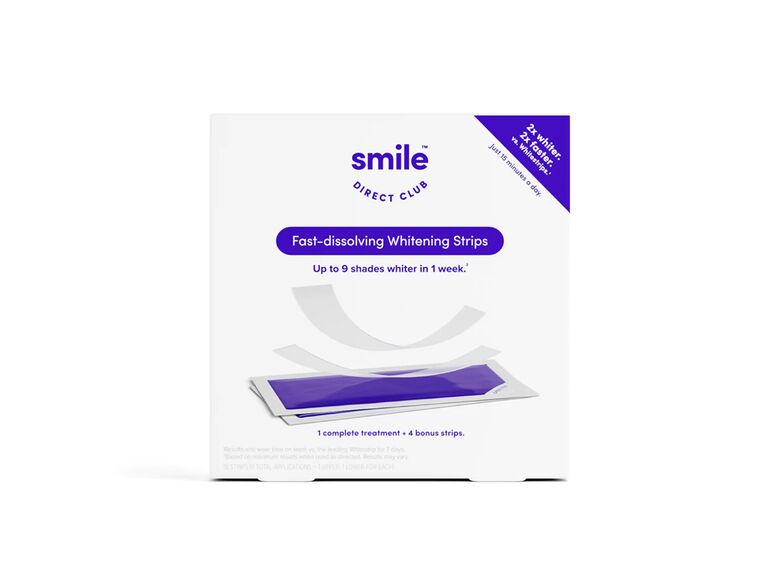 Our Pick:
SmileDirectClub Fast-dissolving Whitening Strips, $30, smiledirectclub.com
Pamper Your Hair
If your strands are looking dry or dull, consider switching to a satin pillowcase—its smooth texture is less likely to snag and break hair than a regular cotton one. (BTW, it's gentle on the skin on your face too!) And once a week or so, sleep in an overnight hair mask to smooth out split ends, moisturize and make your hair look extra shiny.
Our Pick:
Living Proof Perfect hair Day Night Cap Overnight Perfector, $29, livingproof.com
Get Better-Quality Sleep
We know you know this, but a good night's sleep has all sorts of health benefits, including improving mood and brain function (both of which are handy on your wedding day). It also has a positive effect on your looks. Your skin repairs itself overnight, turning over dead cells and producing collagen, so cutting into your ZZZ's can lead to dark circles under your eyes, more obvious wrinkles and skin that looks pale, puffy or dry. That's why it's more important than ever to prioritize good sleep. Make a habit of going to bed 30 minutes or an hour earlier in the weeks leading up to your wedding. If you find it hard to fall asleep—say, your mind's racing with wedding to-dos—create a calming routine for yourself. Slow your heart with some gentle yoga, stretching and a soak in the tub or a meditation app, then set the scene in your bedroom with blackout shades, a calming scent in the air (like lavender) and white noise to mask any sounds.