Beyond the Stationery Showroom at Alpine Creative Group
by Hannah Soo Park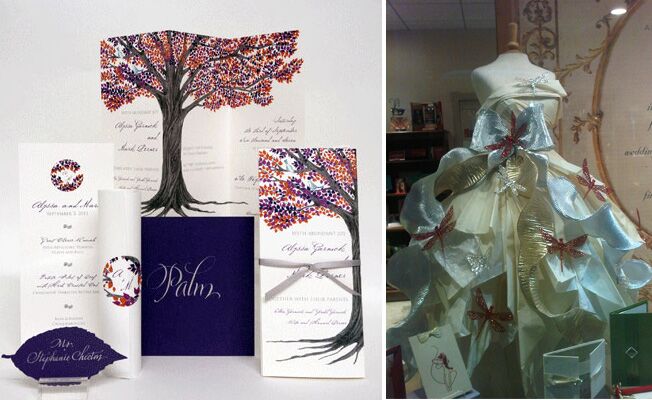 Photo: Alpine Creative Group
We recently had the privilege of touring Alpine Creative Group's headquarters in New York City. From the design hub and in-house production facility, here's a behind-the-scenes take on crafting custom wedding stationery and invitations:
Brides aren't the only ones in need of an inspiration board (Pinterest, anyone?). With so many ideas to consider, compiling photos on a pinboard helps the design team to spark new ideas and dream up amazing invites.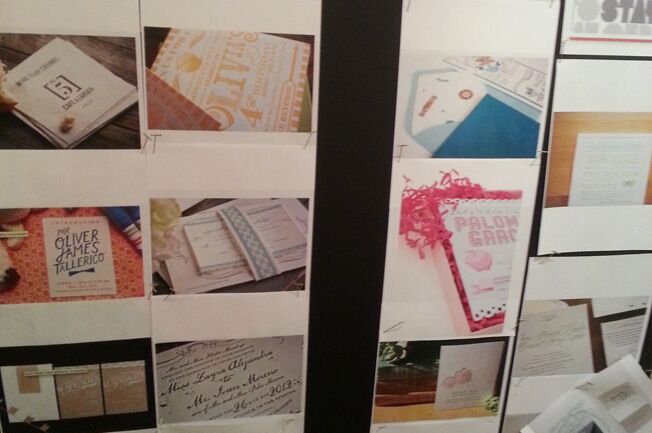 It doesn't take cutting edge technology to create some of the most beautiful, intricate invites. Case in point: This vintage engraving machine (pictured below) requires a manual stamping process in which die plates imprint a design by pushing the paper upwards.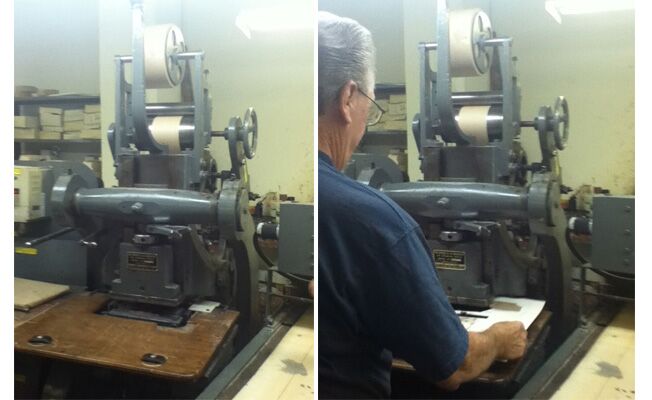 You don't need metallic hues for foil-stamping — check out the bright jewel-toned foiling we spotted in the production facility!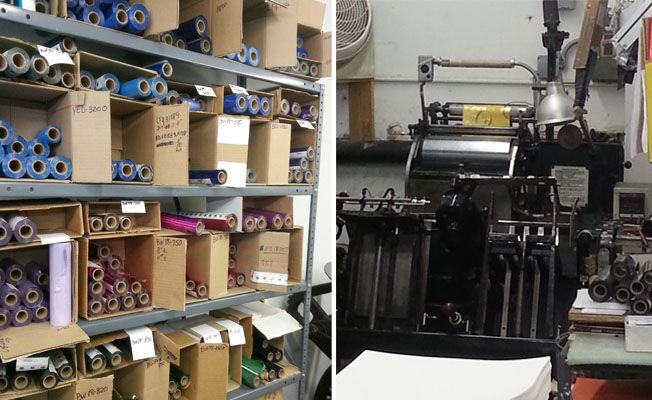 > Browse 500+ invitation photos