Customize Your Wedding With These 7 Top Picks from The Knot Shop
From banners to toasting flutes, there are so many ways you can add a personal touch to your celebration.
1. Sweetheart Banner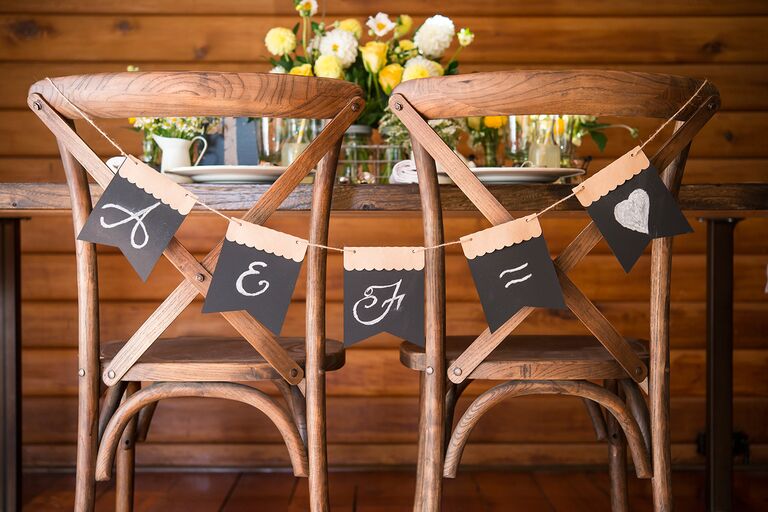 Perfect for the couple who wants to DIY a detail or two, this chalkboard banner kit lets you have a hand in crafting but guarantees a pretty final product. Use it to adorn your sweetheart table or as a welcome banner for guests.
Decorative Kraft And Black Paper DIY Banner Kit, $7, TheKnotShop.com
2. Ceremony Fan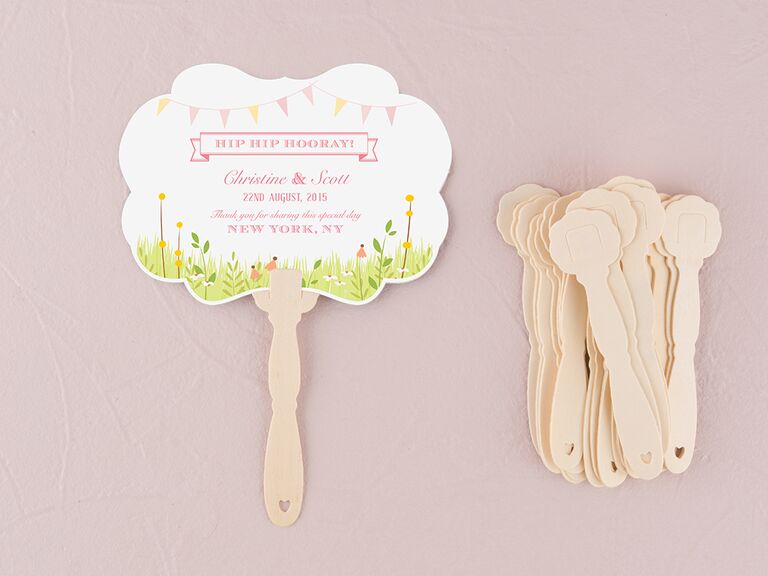 Having a summer ceremony outdoors? Have lightweight fans strategically placed on guests' seats so they stay cool throughout your nuptials. The last thing you want are guest counting down the minutes until they can excuse themselves and find some air conditioning.
Homespun Charm Personalized Hand Fan, from $30 for 24, TheKnot Shop.com

3. Aisle Banner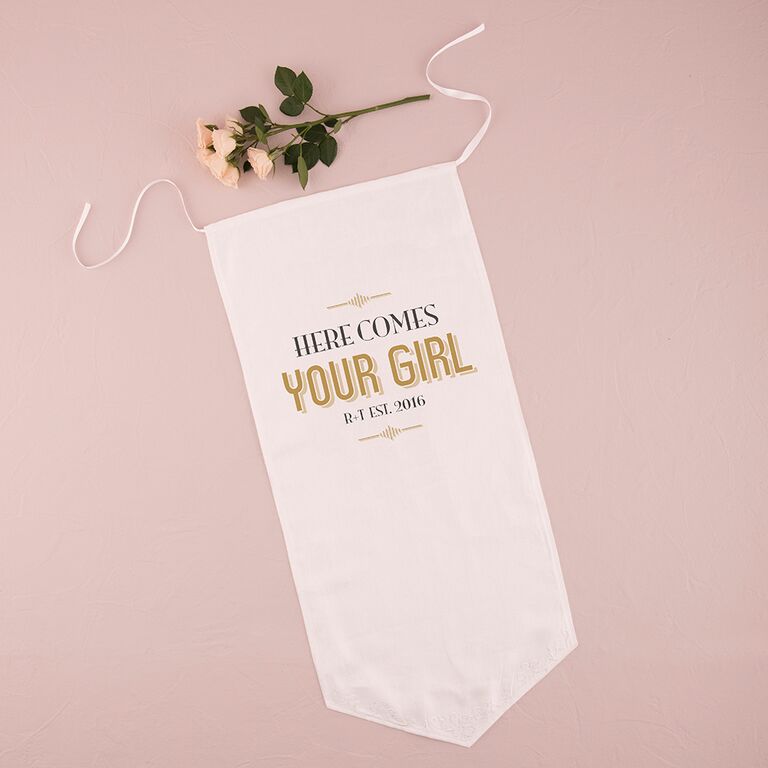 Announce your walk down the aisle with a personalized ceremony banner displaying your initials, a meaningful phrase or a date. We love the idea of a ring bearer proudly toting this down the aisle.
Deco Posh Ceremony Banner, $44, TheKnotShop.com
4. Napkins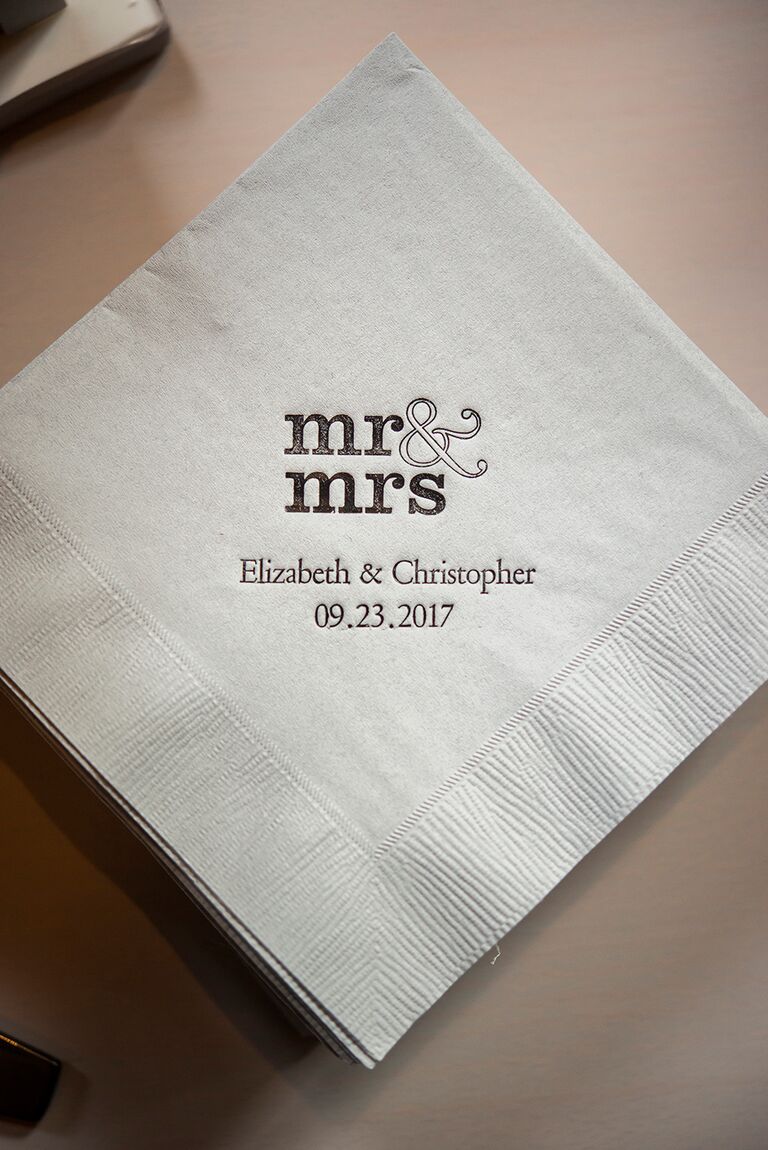 If you're opting for classic linen napkins for the reception, have some fun at the cocktail hour. Liven up your bar with a fun beverage napkin (there are loads of colors to choose from) displaying your new status as a Mr. and Mrs.
Mr & Mrs Standard Printed Napkins, from $.17, TheKnotShop.com
5. Rubber Stamp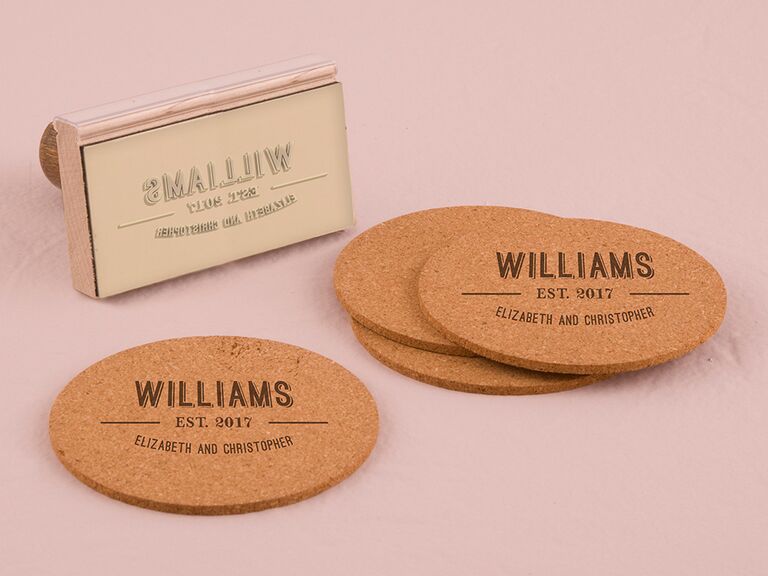 An accessory like this can be used over and over again, on everything from coasters to favors. Just make sure to buy the right ink before going stamp-crazy. You'll want a brand that's both water-proof and guaranteed to work with different surfaces so you can go from cork to construction paper without pause.
Bistro Bliss Personalized Name Rubber Stamp, $40, TheKnotShop.com
6. Toasting Flutes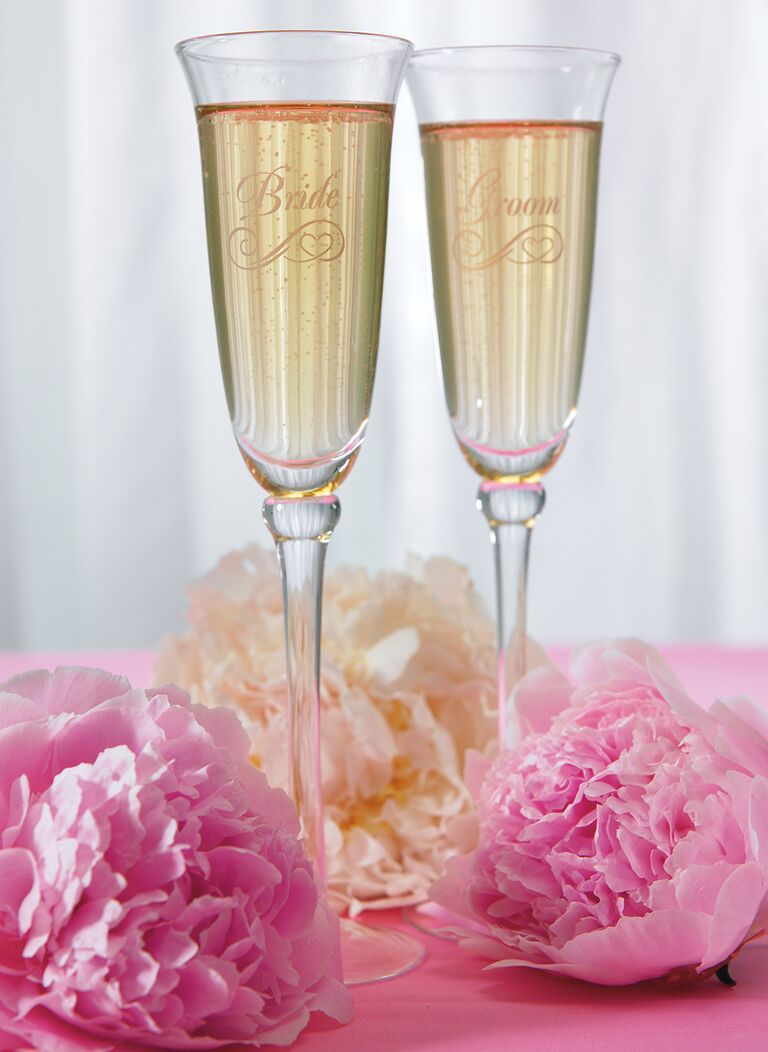 Toasting to your newlywed status will be one memorable toast, so do it in style! These flutes also double as precious mementos that can be used to celebrate anniversaries in years to come.
Etched Wedding Champagne Flutes, from $13 each, TheKnotShop.com
7. Monogram Topper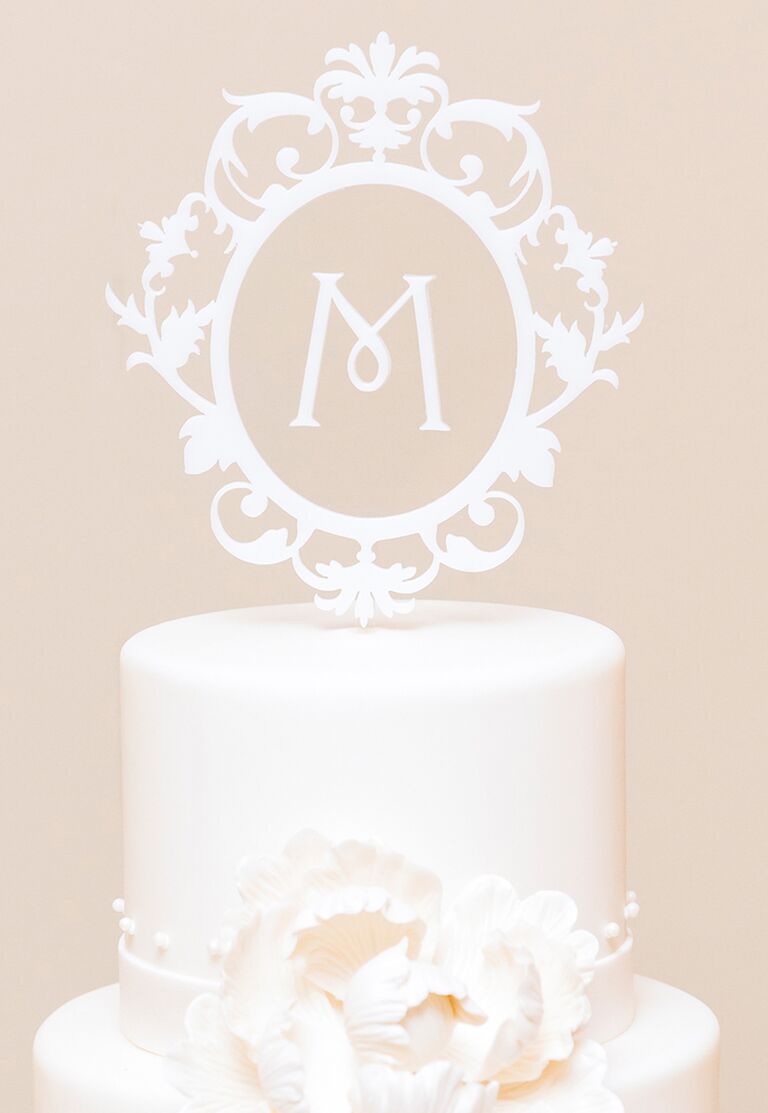 If you want to forgo the traditional bride and groom cake topper, adorning your cake with an elegant monogram is the perfect way to make a statement. We love that this one is elegant enough to hold its own atop a beautifully designed cake, but won't steal the entire show.
Classic Floating Monogram White Acrylic Cake Topper, $30, TheKnotShop.com