The Best Proposal Stories of 2013
by Simone Hill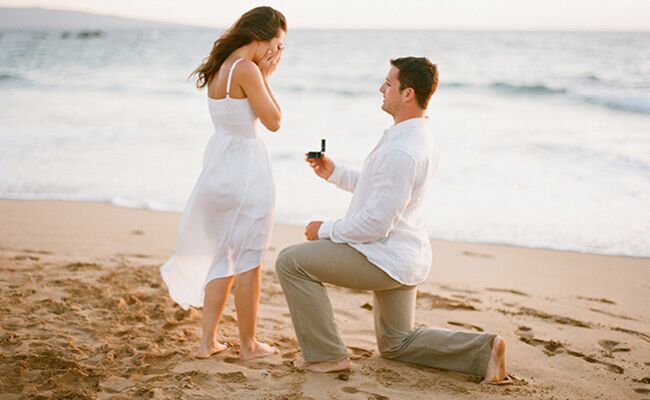 All year long we laugh and cry along to some of the cutest, funniest and most creative proposals on the Internet. We've seen it all, from marching bands to every kind of flash mob you can imagine. Here, we've narrowed down our favorites to the best from this year.
Best Extreme Proposal: A Proposal on A Wakeboard
Not only did this proposal take serious planning, but it also required some awesome skills. We almost couldn't believe our eyes when the groom actually got down on one knee while wake boarding!
Best Flash Mob Proposal: A Flash Mob Dance Proposal at Home Depot
This flash mob proposal reminded us why they became popular in the first place. It's so cute and well-done that it instantly went viral! Honorable mention in the flash mob proposal category goes to the 99 red balloons proposal!
Best Animal Proposal: A Pug Proposal in Central Park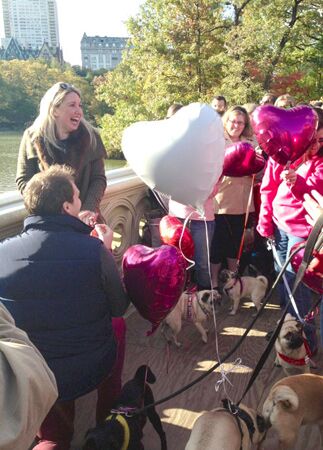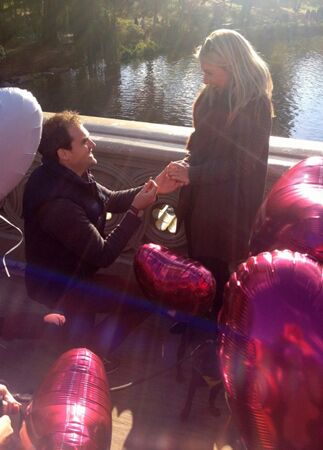 The groom who planned this proposal blew all of the other animal proposals out of the water when he invited 16 pugs accessorized with pink heart-shaped balloons to surprise his girlfriend in Central Park!
Best Social Media Proposal: A Hashtag Proposal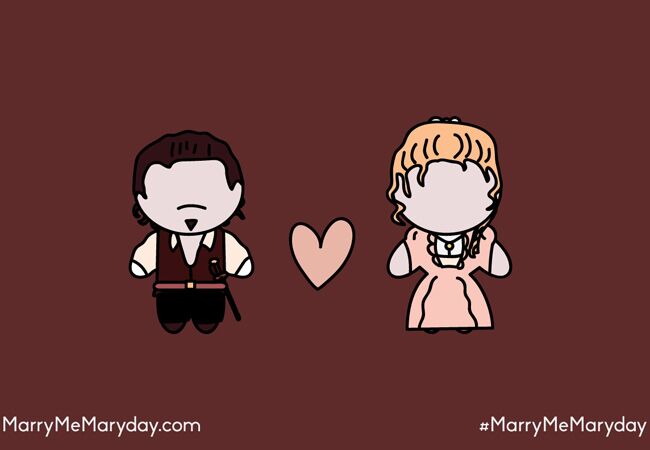 Talk about crowd-sourcing: A groom used the power of Twitter to make his proposal special by asking friends, family and strangers to tweet photos of his girlfriends favorite things to #MarryMeMaryDay.
Best Movie Trailer Proposal: A Scary (and Romantic!) Movie Trailer Proposal
What started out as a thriller movie trailer from spliced together footage of The Grey and The Bourne Ultimatum turned out to be a proposal! We were just as surprised as the bride to find out we weren't watching a real movie.
Best Illustrated Proposal: A Storybook Proposal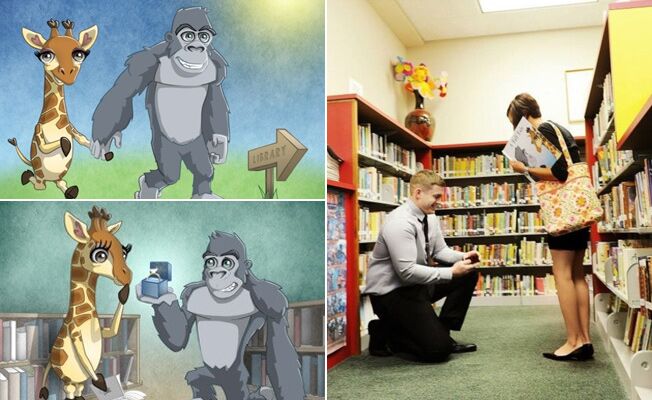 This was literally a story book proposal. The groom illustrated a custom children's book and planted it in a library for her to find. The elaborate plan totally paid off and was super sweet.
Best Unexpected Proposal: A Same-Day Proposal and Wedding
We almost couldn't wrap our minds around the fact that this groom planned a surprise wedding for his bride on the same day that he proposed. His proposal ended with the question, "Will you marry me today?" The video documents the couple's whole experience from the surprise proposal to the wedding the groom planned using his girlfriend's Pinterest boards!
Best Proposal Video Editing: A Time-Lapse Proposal Around Seattle
While the proposal in this video is sweet and simple it's the time-lapse editing that makes it really memorable.
Best Geek Proposal: A Harry Potter Scavenger Hunt Proposal
This proposal took Harry Potter fandom to a whole new level. It included a magical themed scavenger hunt and even some spell casting!
Want more? Of course you do!
> It's proposal season — win a just engaged back from The Knot!
> 7 ways NOT to announce your engagement