15 Best-Ever Proposal Stories
Couples around the country share their supersweet proposals that led them to "yes."
by The Knot Editors
Taylor & Delbert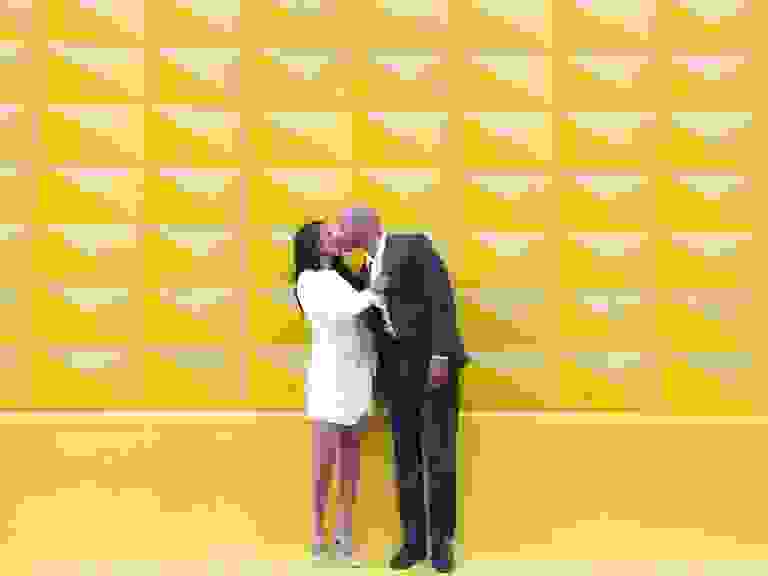 Denver
Delbert planned to propose at the sushi restaurant where he and Taylor went on their first date, but when the check came, his nerves set in. "I thought, 'Come on, Del, you can't go out like this!' " he says. On their way to the car, Delbert asked Taylor if she realized that this was where it all started. "She put two and two together and almost had an anxiety attack," he says. "I got down on one knee and asked her if she'd make me the happiest man on Earth and be my wife."
Emily & Ambrose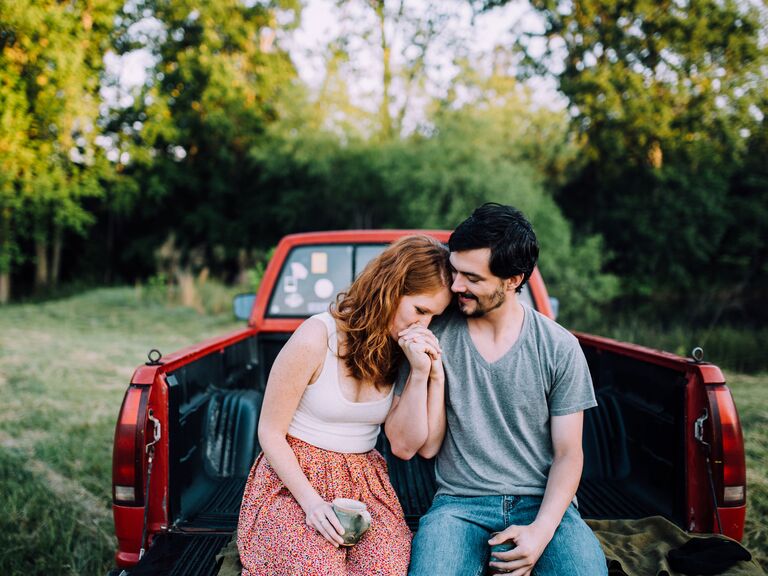 Warrenton, GA
On a late summer day, Emily and Ambrose decided to go for a hike near their home. As they stood atop the mountain looking down on their farmhouse in the valley, Ambrose said, "We live a good life, don't we?" Following Emily's affirmation, he pulled out his grandmother's ring and asked, "Do you want to do it forever?"
Brigid & Jess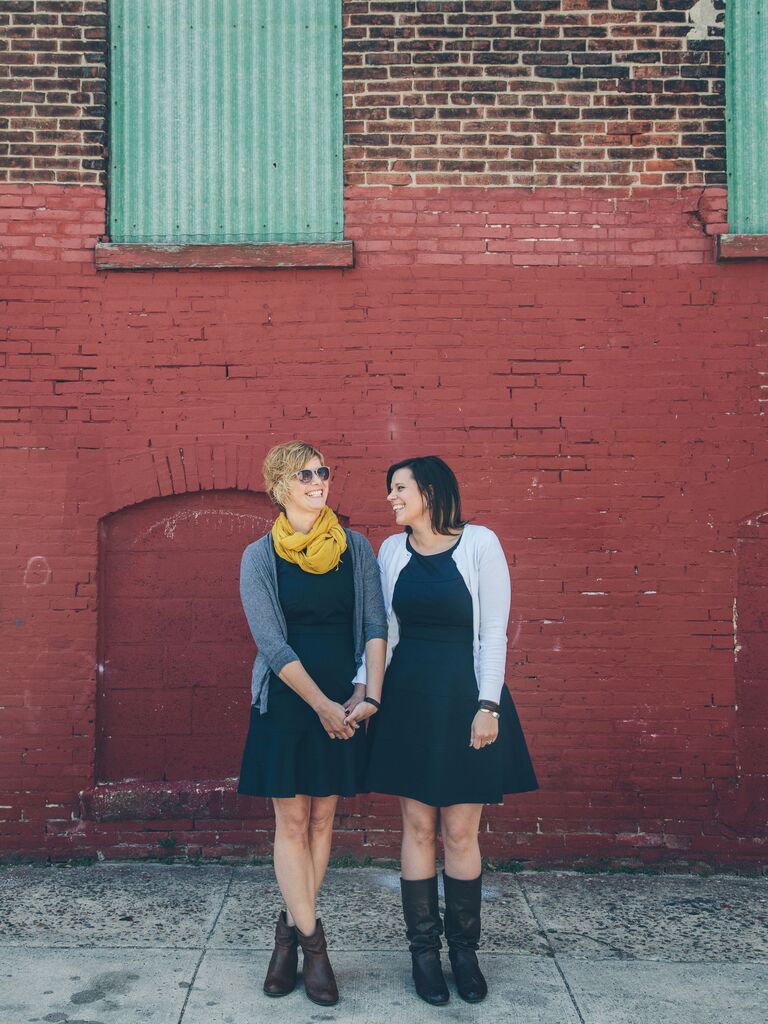 Philadelphia
While Brigid (right) was working late one night, Jess was finishing painting a small ring box complete with a string of sweet notes that she planned to use to propose the next day. The only problem? Brigid came home early to find the unattended box sitting out in their bedroom. "She started to open it and I yelled for her to stop," Jess says. "I wasn't prepared for it to happen in sweatpants. I remember thinking, 'Oh, it's happening right now!' "
Vivian & Kevin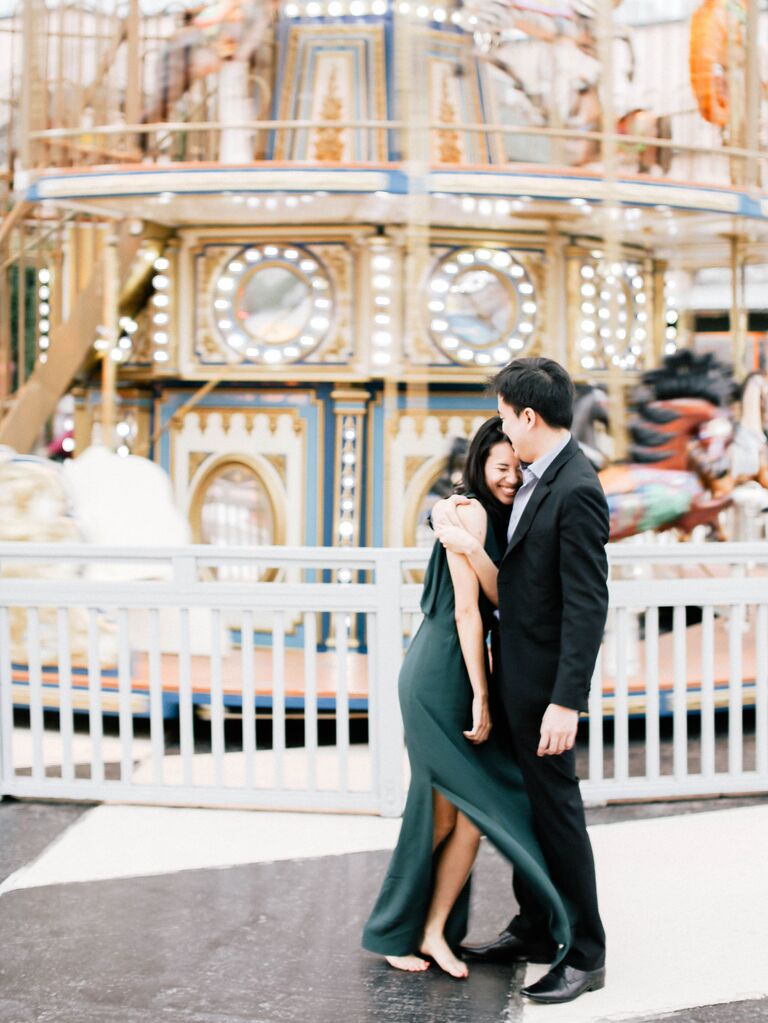 Kemah, TX
Six years after Vivian lent him a pen at pre-orientation training in college, Kevin caught her off guard by proposing at home—at midnight! "He put on his only suit and gave a speech," Vivian says of the surprise. Despite Kevin's attempt at a memorable proposal, his rehearsed spiel fell on deaf ears. "I only remember him saying that I challenge him to be better, and that he mentioned our two cats!" she says.
Tieka & Eric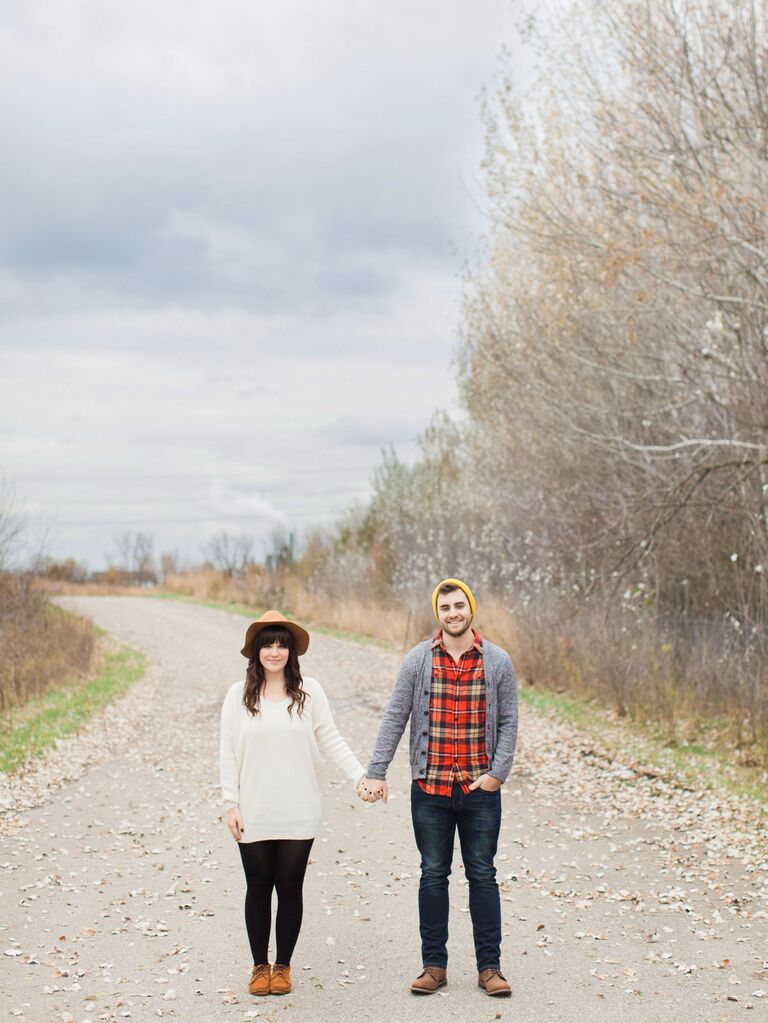 Grand Rapids, MI
Tieka and Eric were exploring a lighthouse in northern Michigan when Eric went to the end of the pier to snap some photos. "I originally stayed back because it was so cold, but then I decided I had to see it myself," Tieka says. As she neared the end of the pier, she noticed Eric bending down. "I assumed he was grabbing a new lens out of our camera bag," Tieka recalls. "I didn't even say 'yes' at first, since I had tears rolling down my face."
Gina & Edward
Jasper, CO
After first meeting and dancing the night away at their friend's wedding, the couple found themselves in their friends' "wedding party" in "The Big Fake Wedding" vendor show in Atlanta. Excited to participate in the bridal party flash mob, Gina performed the routine down to the last move. "At the end of the dance, when everyone was supposed to point up, I was the only one pointing up," Gina says. "Everyone else was pointing at me. That's when I saw Edward walking toward me."
Clint & Scott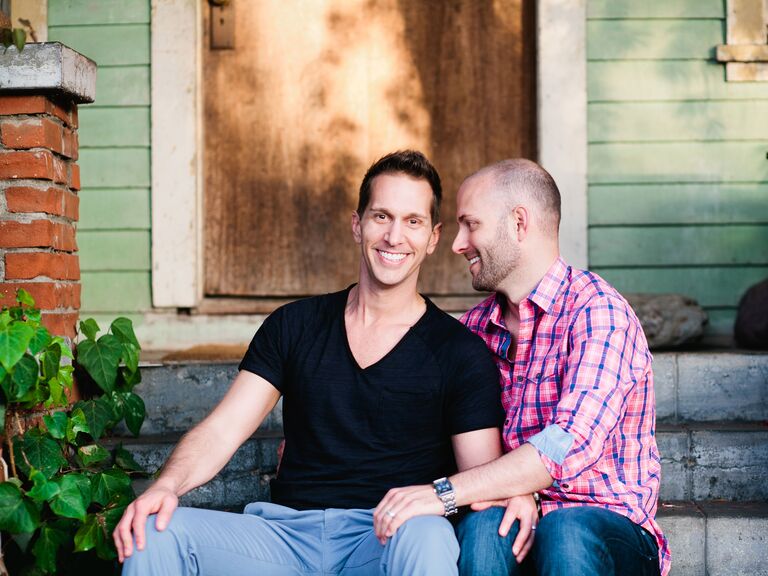 Los Angeles
Clint (left) and Scott had been dating for nine years before Clint popped the question on a getaway to Palm Springs, California, for their anniversary. After a romantic dinner, they made their way to a fire pit on the grounds of their hotel to warm up and look at the stars. "I have to admit, I was nervous!" Clint says. "One thing I knew for sure was that I'd need the rings and a bottle of wine." The two ended up talking all night, listening to music and looking at the stars until Clint felt the moment was right and asked a teary-eyed Scott to marry him.
Ellie & Cameron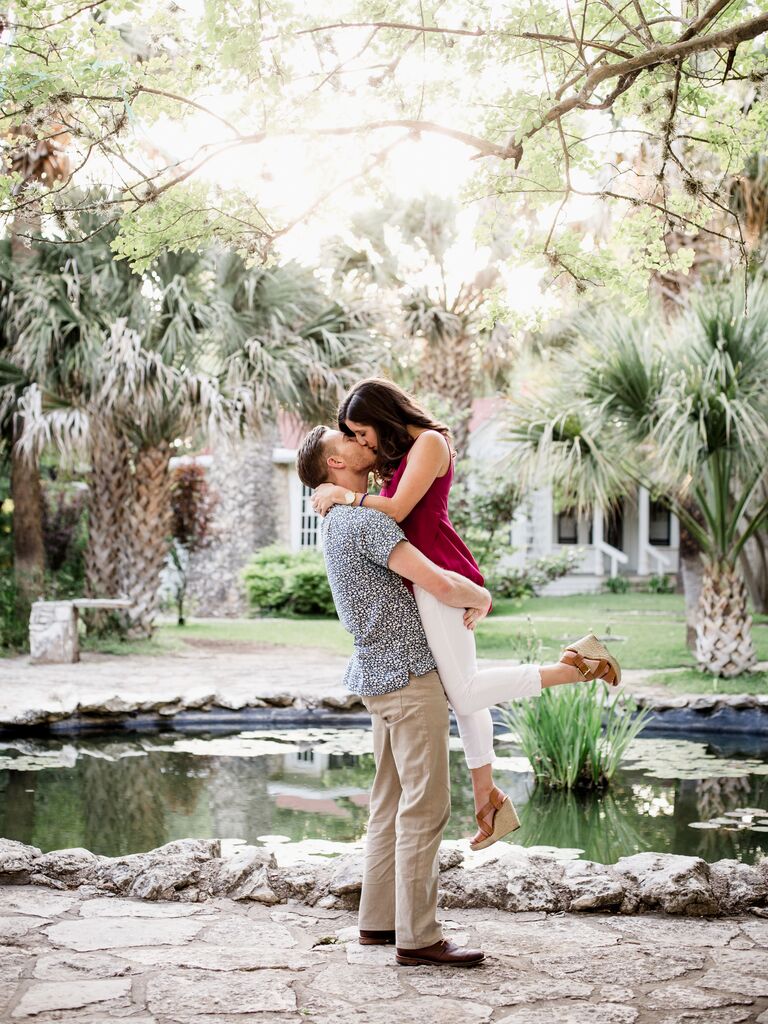 Austin, TX
While he originally wanted to pop the question in Dallas, Cameron was forced to move his surprise proposal at the last minute after winter weather ruined his plans. With no way for Ellie or out-of-town guests to get to the city, Cameron instead traveled to Austin, where he quickly worked out a plan with Ellie's roommate, Amanda. Later that same afternoon, an unsuspecting Ellie was led to her local coffee shop, where she immediately felt something was amiss. It was there that she found Cameron waiting outside in the rain. "I think my surprise was made evident by the fact that I showed up in sweats!" she says.
Keshara & Marcus
Winter Park, FL
After four years of dating, Marcus surprised Keshara with dinner reservations at her favorite spot on Valentine's Day. Since it was a holiday, Keshara had no suspicions about his proposal plans. While the couple enjoyed the view from the restaurant's outdoor patio, Marcus suggested they exchange gifts, giving Keshara two bags filled with tissue paper. by the time she realized that both were empty, Marcus was already down on one knee, holding the ring. "What made the proposal so special was that Marcus really went out of his way to surprise me, and he thought of every little detail," she says. The restaurant's staff even showered them with congratulations when they came inside.
Abbie & Andy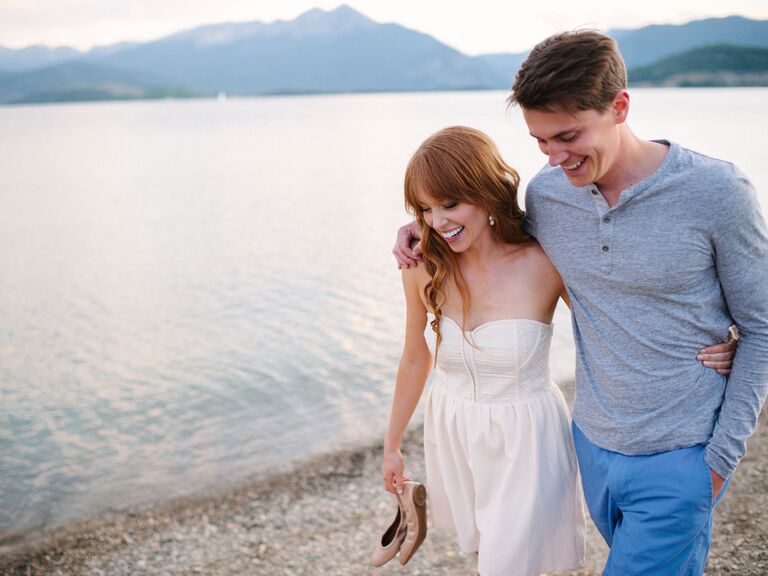 Nathrop, CO
Andy proposed at 6:30 a.m. on a catamaran in the Bay Islands of Honduras, where the couple had gone to learn how to scuba dive. "There was no cell phone or email service, so we had the whole rest of the day to sail, relax, be engaged and in love," Abbie says. "Also a plus: He didn't accidently drop the ring into the ocean!"
Cory & Randy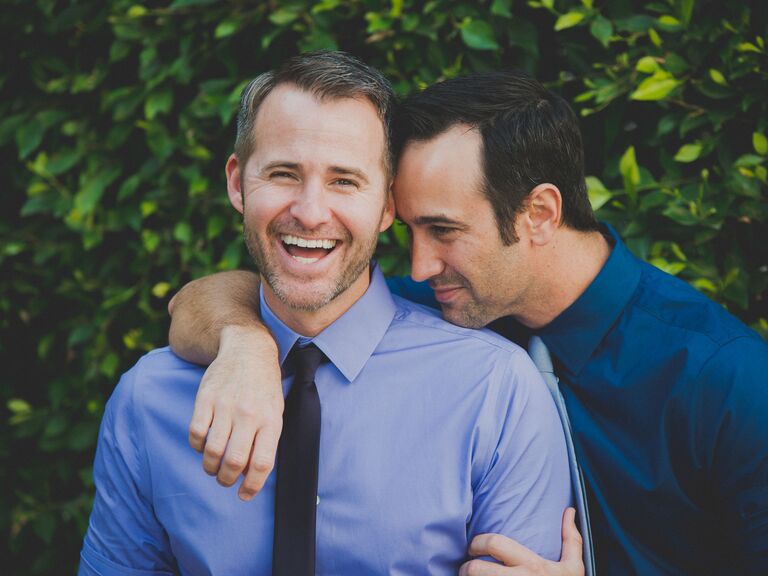 West Hollywood, CA
While celebrating Randy's (right) birthday on a trip to New York City, Cory secretly packed a black diamond ring in hopes of proposing at the perfect moment. But as the pair waited in a never-ending line to ice skate at the famed Rockefeller Center rink, Cory became frustrated and insisted they leave. Since the two were close to the front of the line, Randy demanded to know why Cory was suddenly so insistent on leaving. That's when Cory handed over the ring box and admitted, "Because I'm trying to find the perfect place to give this to you!"
Megan & Tyler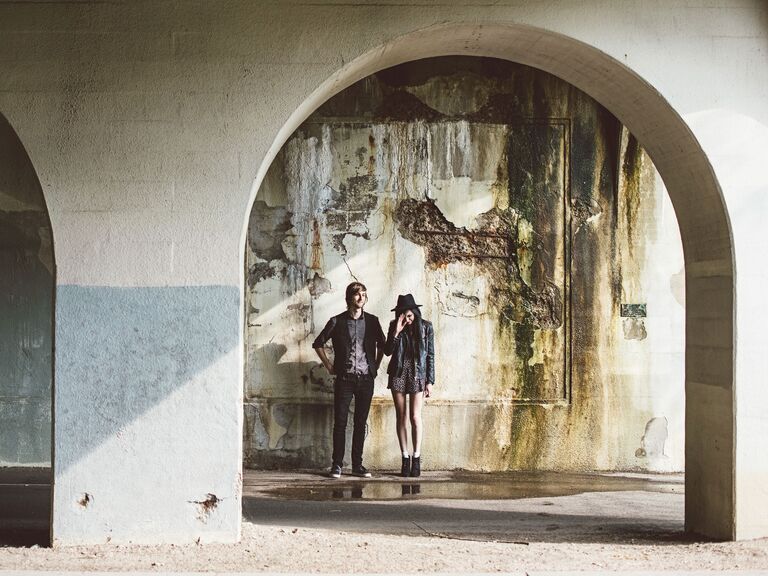 Minneapolis
One year after they met through mutual friends, Megan and Tyler found themselves sitting at their go-to spot in Prospect Park. As they took in the sights, Tyler suddenly got down on one knee to ask the one question Megan couldn't wait to hear. "He said, 'You're the love of my life—will you marry me?' So of course I said, 'yes,' " she says. "I couldn't stop thinking about what an incredible adventure this is going to be."
Nicole & Jeremy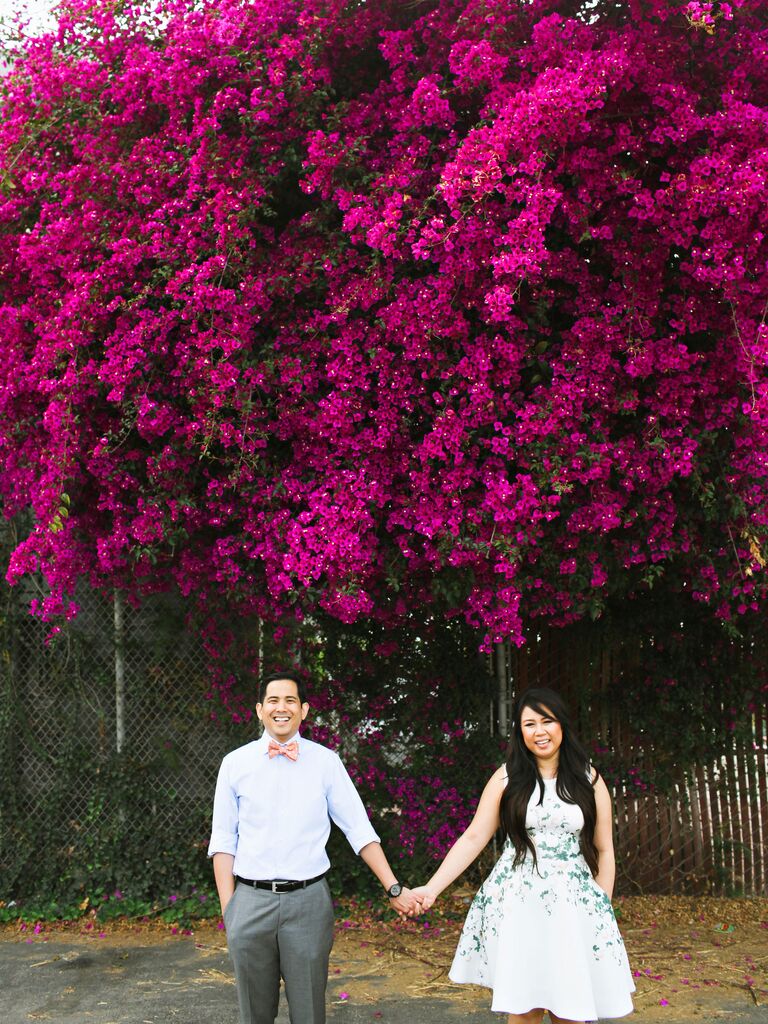 Los Angeles
High school sweethearts Nicole and Jeremy were visiting Nicole's cousin in Chicago when Jeremy began scoping out the ideal waterfront locale to pop the question. With the ring safely tucked in his pocket throughout the entire weekend, Jeremy eventually discovered his dream proposal spot after the two left the Shedd Aquarium one afternoon. That's where he suggested they post for a few photos before he shocked Nicole by quickly dropping to one knee. "The entire speech—everything I had rehearsed in my head for months—was gone," Jeremy says of blanking out due to nerves. "Even though I had already spent eight of the best years of my life with Nicole, it somehow felt like we were finally going to start our lives together."
Jessye & Kevin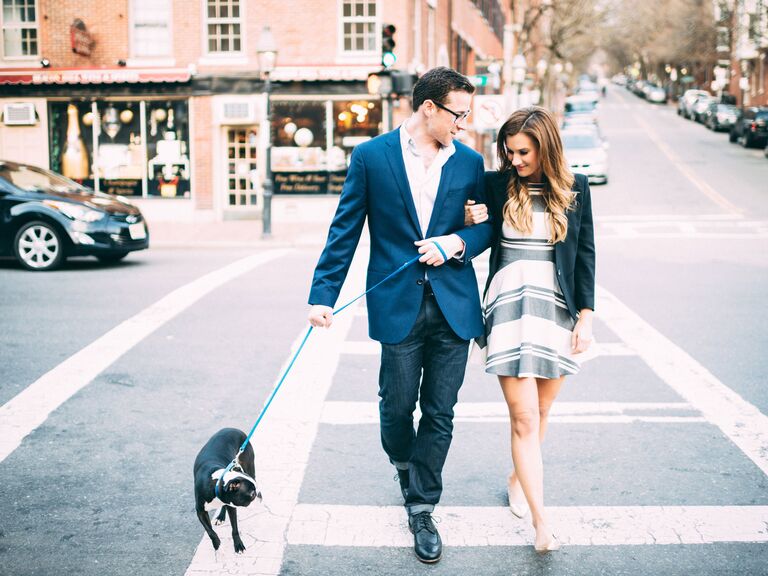 Boston
While Jessye was running errands on a rainy Christmas Eve, Kevin managed to fill their house with hundreds of votive candles and rose petals. But when Jessye got home, Kevin was nowhere to be found. "I was standing immobile in the doorway, still holding my gym bag and groceries," she says. "When Kevin walked into the room, he literally had to instruct me to close the door and drop my bags because I was in such a state of shock!" She said "yes" (of course), and the pair headed to Jessye's parents' house for celebratory champagne and a Christmas Eve dinner.
Angela & Jesse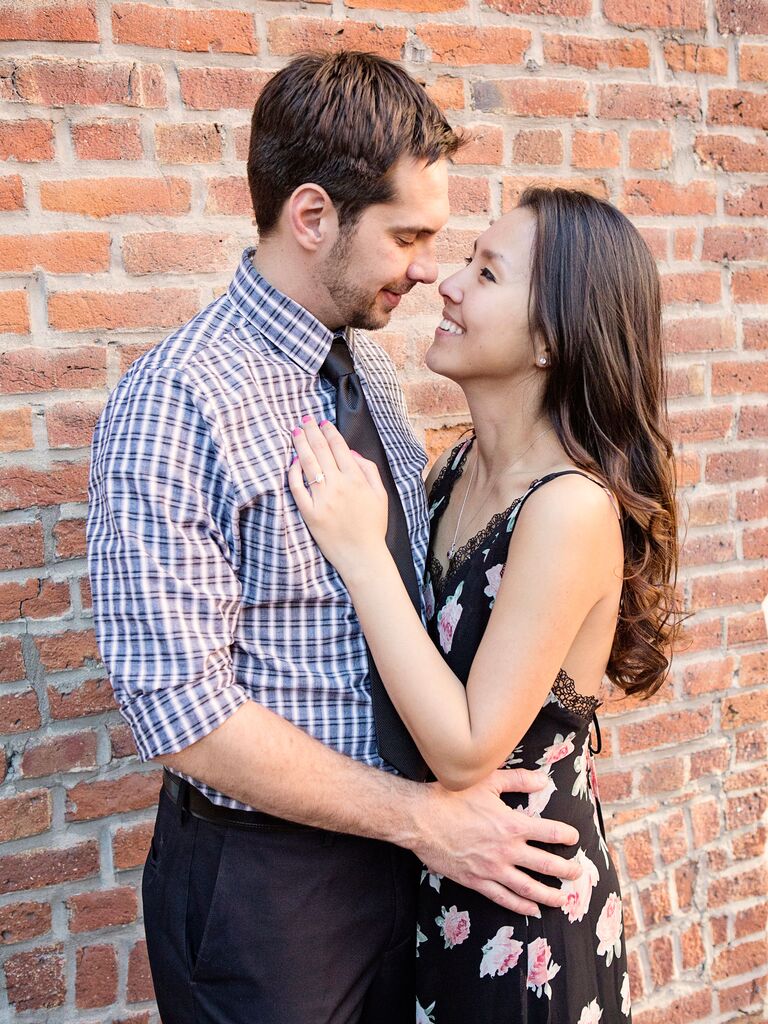 Denver
Talk about a sweet introduction: Angela and Jesse first met when Jesse was working as a server at The Cheesecake Factory. "I left my business card at the bottom of the to-go bag with a message that read 'call me,' " Jesse says. Three weeks later, she did; and five years after that, the two planned a trip to Steamboat Springs to attend its annual wine festival. It was there that Jesse decided to propose during one of the live acts. "I suddenly heard the music stop and Jesse's voice calling me up to the stage," Angela says. "I was shocked—I didn't expect him to propose in front of so many people!"