The Best Wedding Favor Ideas for Each Season
Give your guests the perfect send-off with one of these seasonal favorites.
Whether you're tying the knot in the height of summer, the depths of winter or some time in between, it's always a good a idea to send your guests home with a little something more than a hug and a "thank-you." The sky's the limit when it comes to wedding favors, but that thought can almost make your decision more overwhelming—we totally get it. No matter which route you take, always consider the time of year, your wedding location and what you think your guests will actually use and enjoy. Gift your guests a treat they can munch on immediately (like candy apples or ice cream cones for the road) or something they'll savor for a while (think: potted herbs or a cozy hat). Here, our top five favor ideas by season.
Spring
1. Honey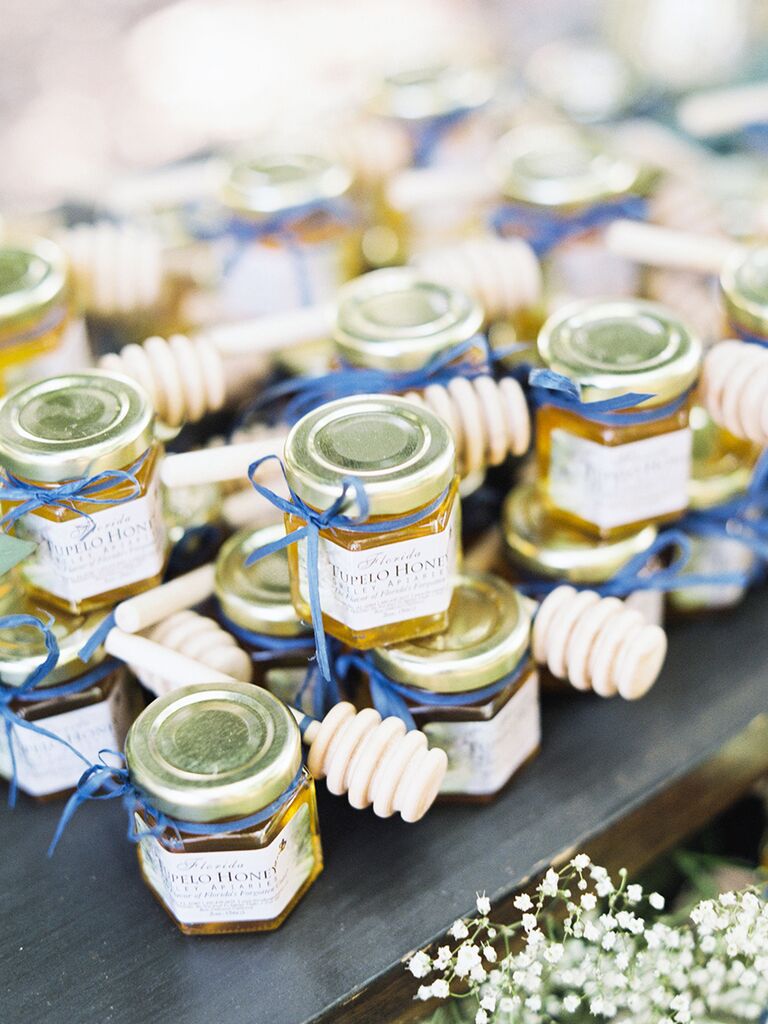 From: A Southern, Garden-Style Wedding At Southwood House And Cottages In Tallahassee, Florida
2. Pressed Floral Coaster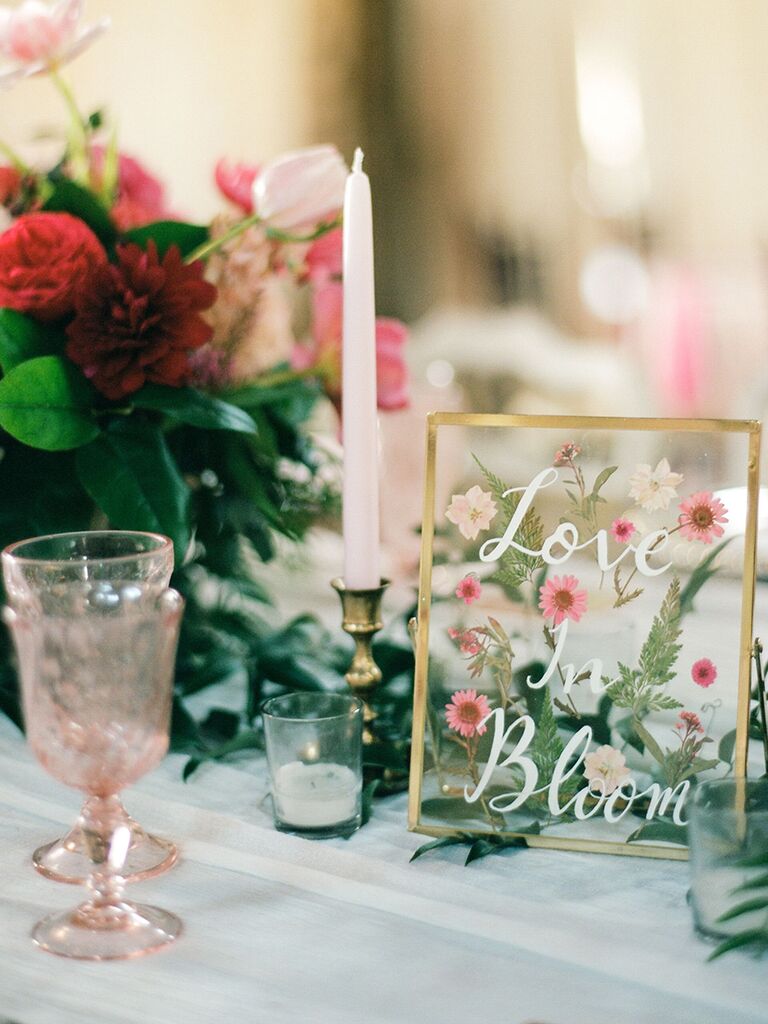 From: A Floral-Inspired Barn Wedding at Chandelier Grove in Tomball, Texas
3. Mini Succulents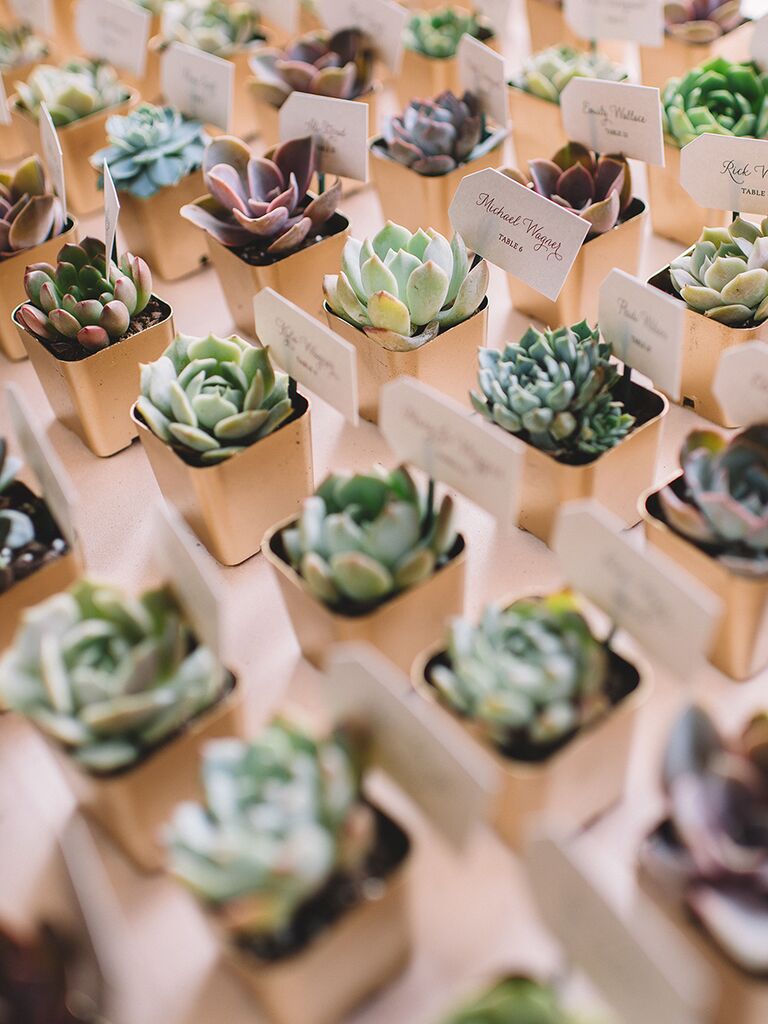 From: A Lush Garden Wedding at Nicollet Island Inn in Minneapolis, Minnesota
4. Seeds
From: A Colorful DIY Wedding at the Historic Rice Mill in Charleston, South Carolina
Summer
5. Infused Olive Oil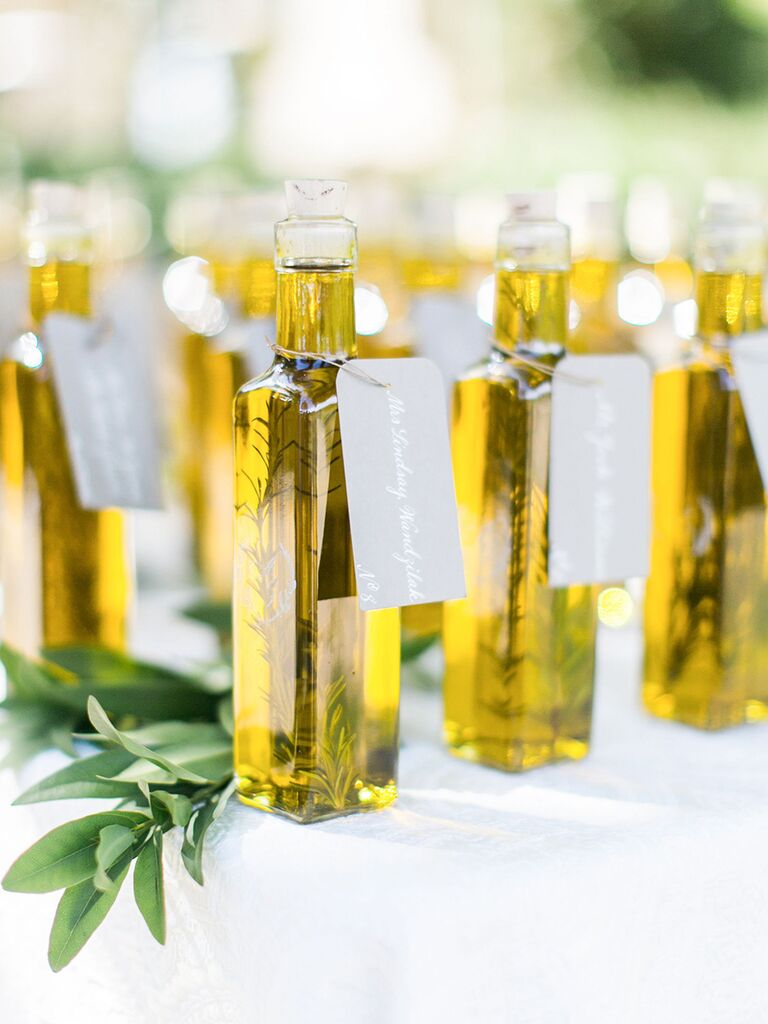 6. Flip-Flops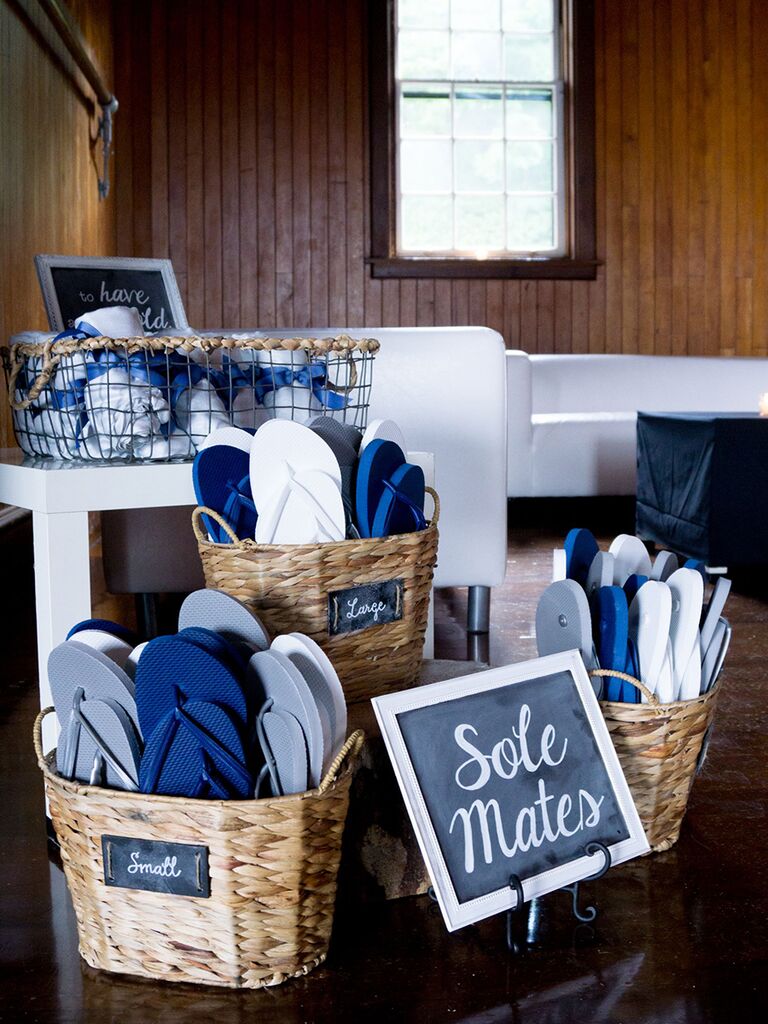 From: A Rustic Chic Summer Wedding at Shelburne Farms in Shelburne, Vermont
7. Barbeque Sauce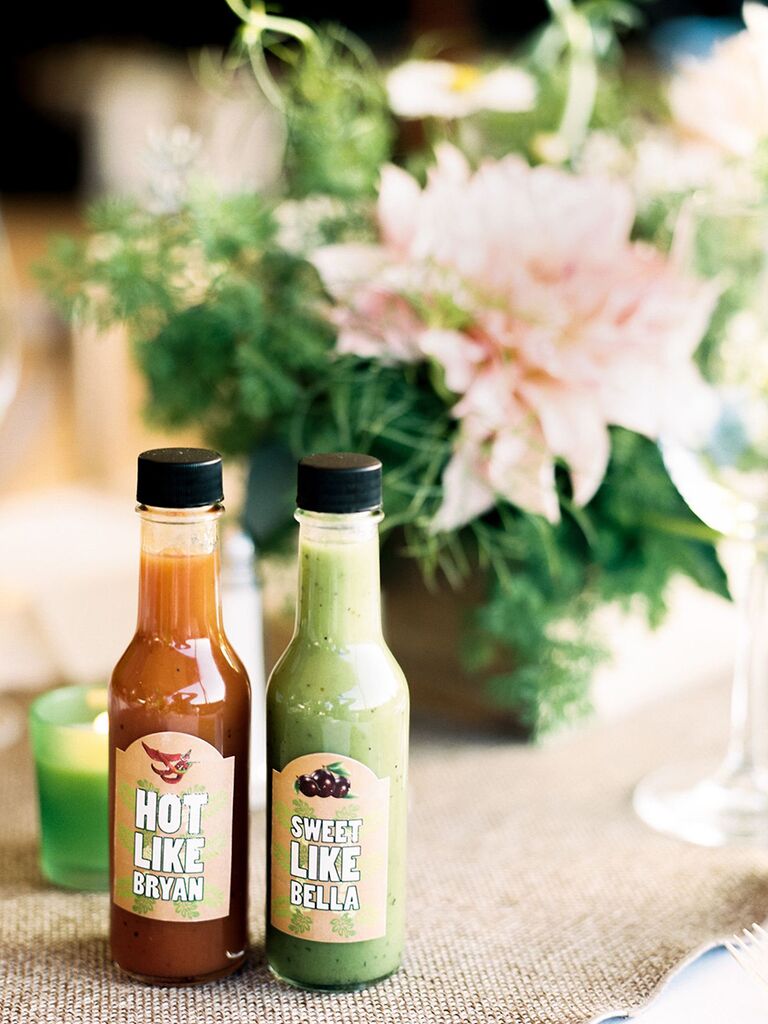 From: A Romantic, Bohemian Wedding at Bedford Golf and Tennis Club in Bedford, New York
8. Koozies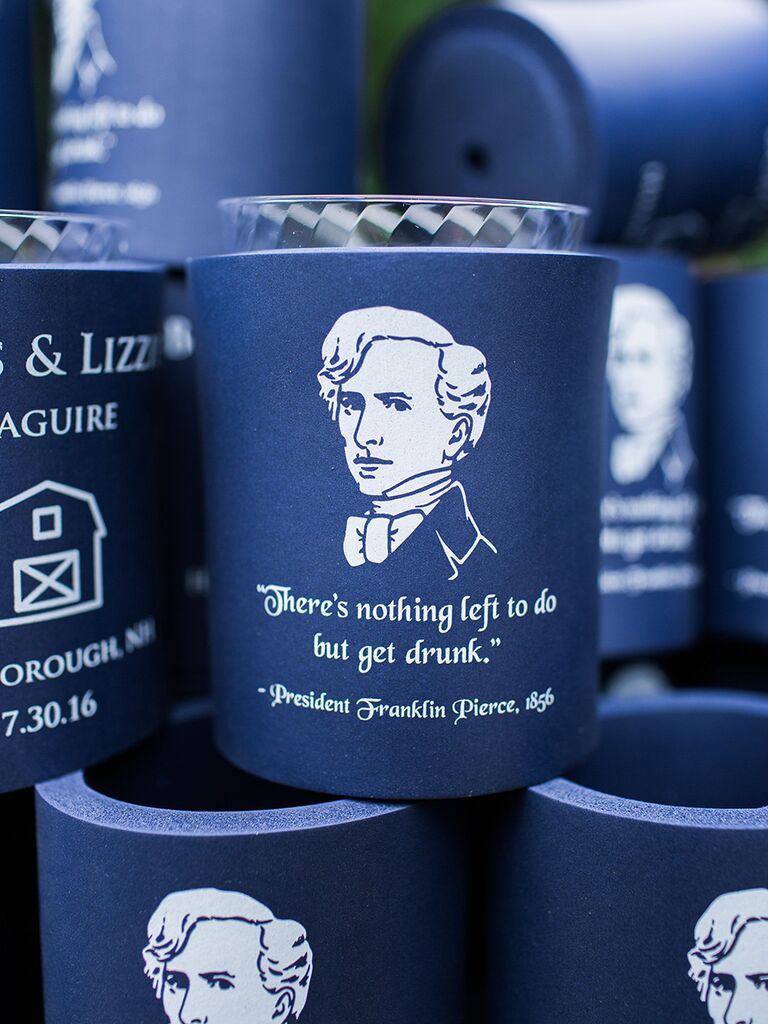 From:A Rustic Backyard Wedding At A Private Residence In Hillsborough, New Hampshire
Fall
9. Apple Butter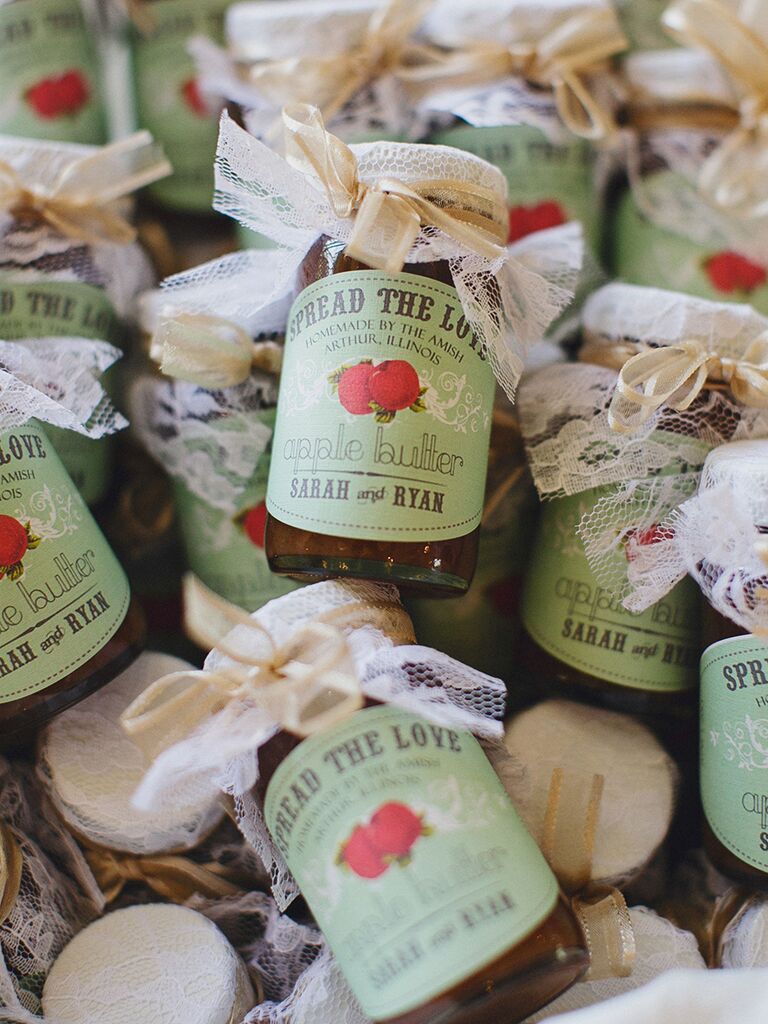 10. Cider Doughnuts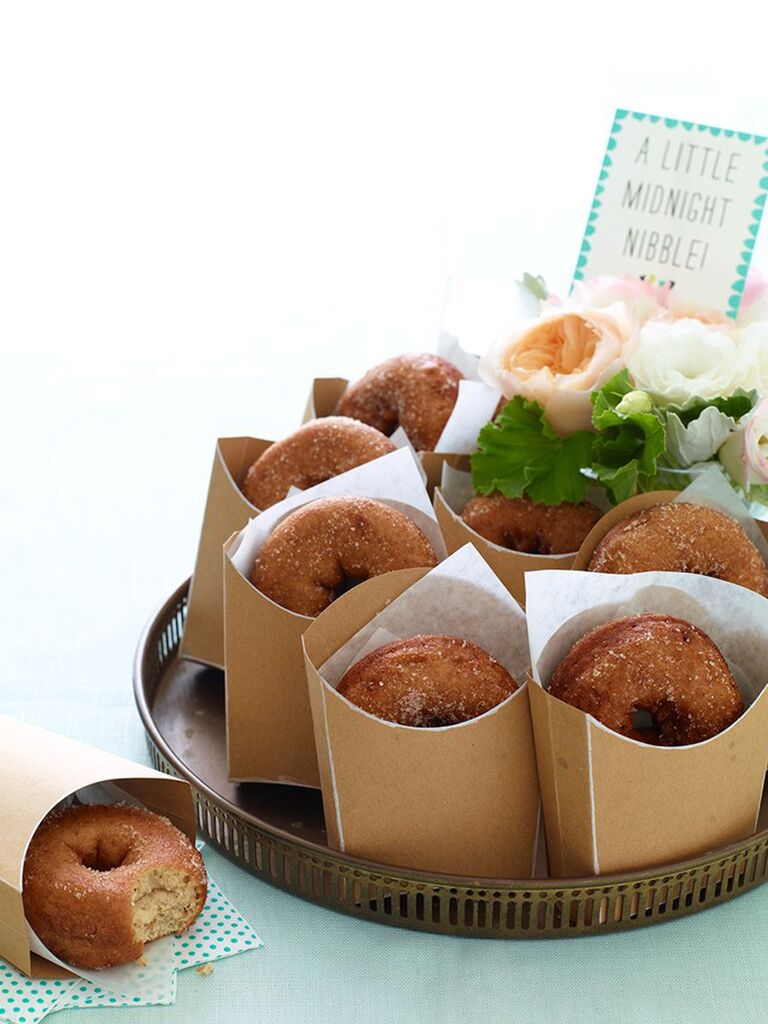 11. Homemade Pickles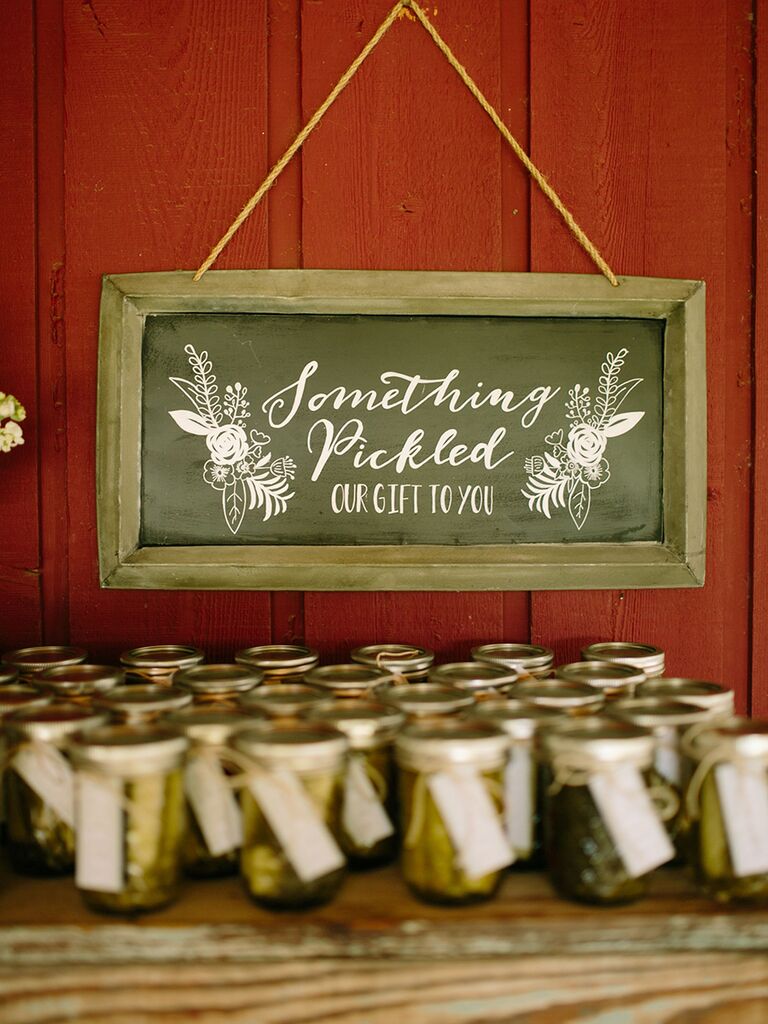 From:A Rustic, Country Wedding At Cedar Bend Events In Cedar Creek, Texas
12. Bite-Size Pies
From: An Elegant, Bohemian Wedding at a Private Residence in Greenwich, Connecticut
Winter
13. Maple Syrup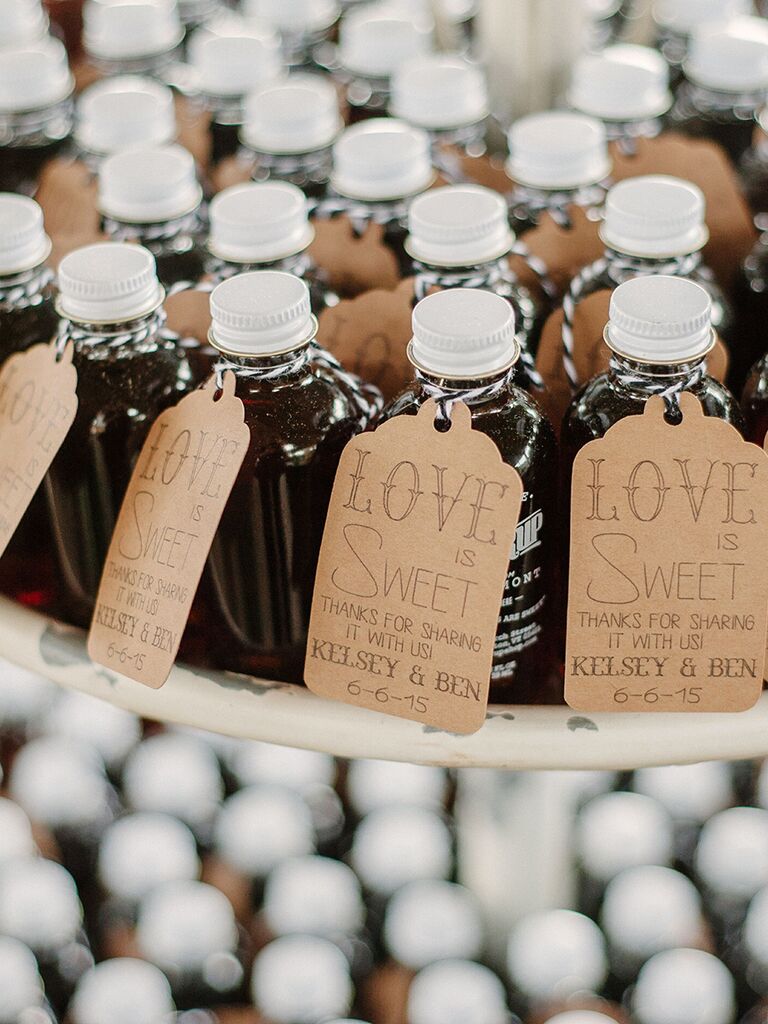 From: A Rustic Barn Wedding With A Vintage, Nautical Twist At The Bay Head Yacht Club In Bay Head, New Jersey
14. Pashminas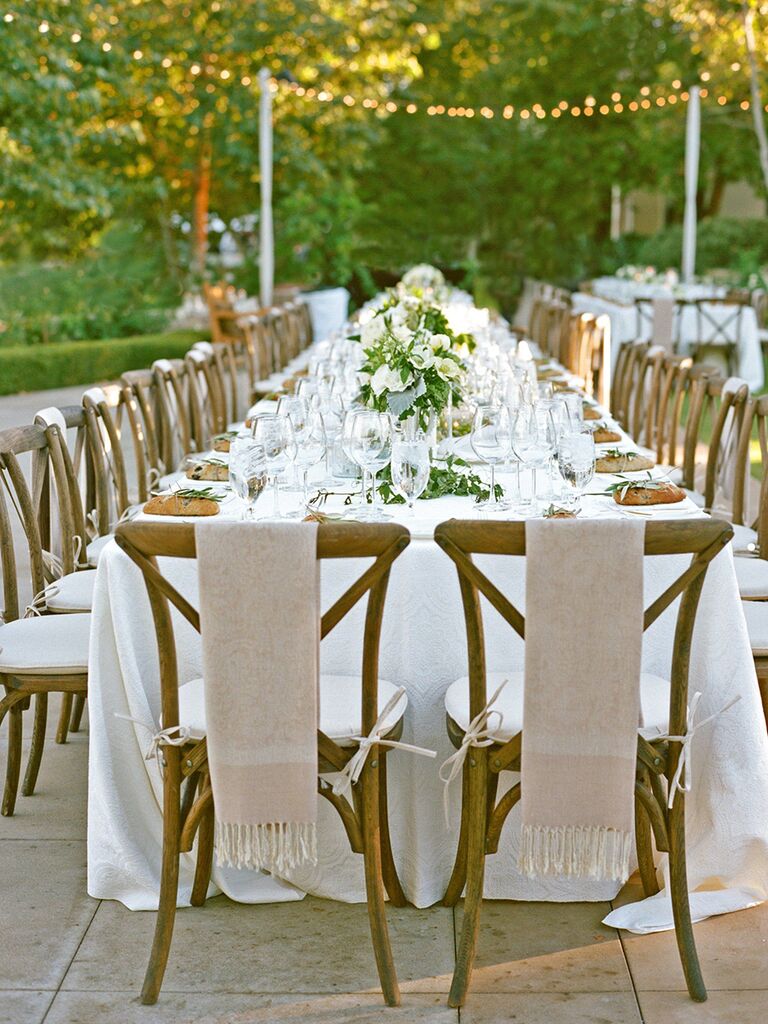 From: A Shady Canyon Golf Club Wedding In Laguna Beach, California
15. Ornaments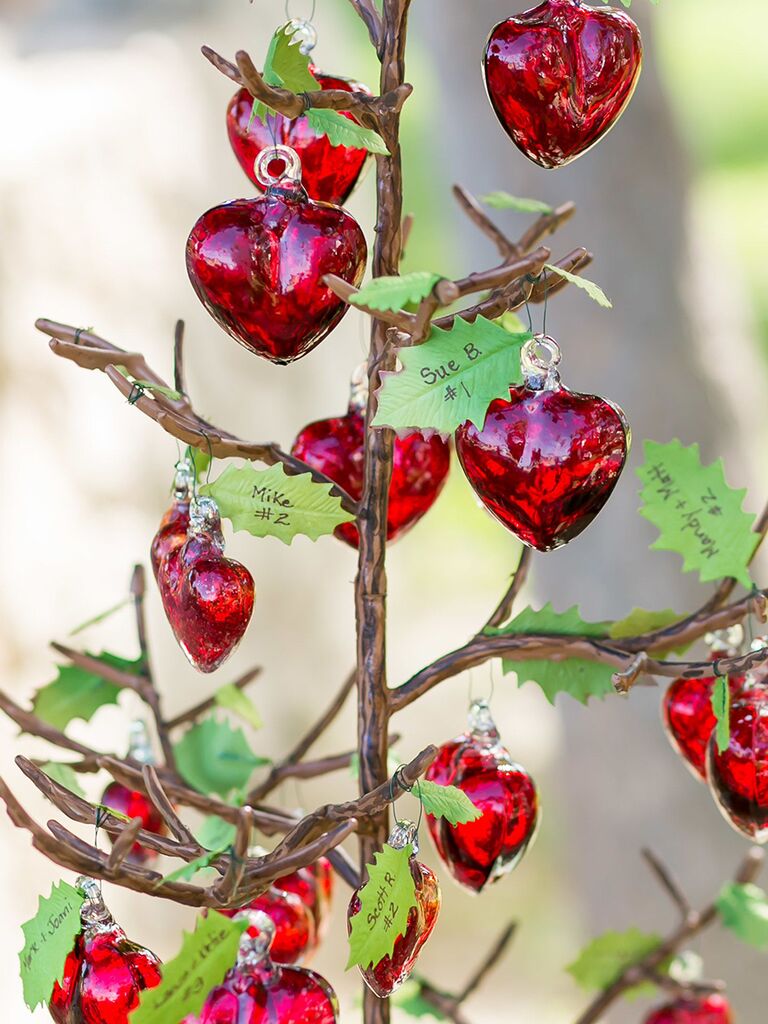 From: A Whimsical Destination Wedding At Cabo Surf Hotel In Los Cabos, Baja California Sur, Mexico
16. DIY S'mores Kit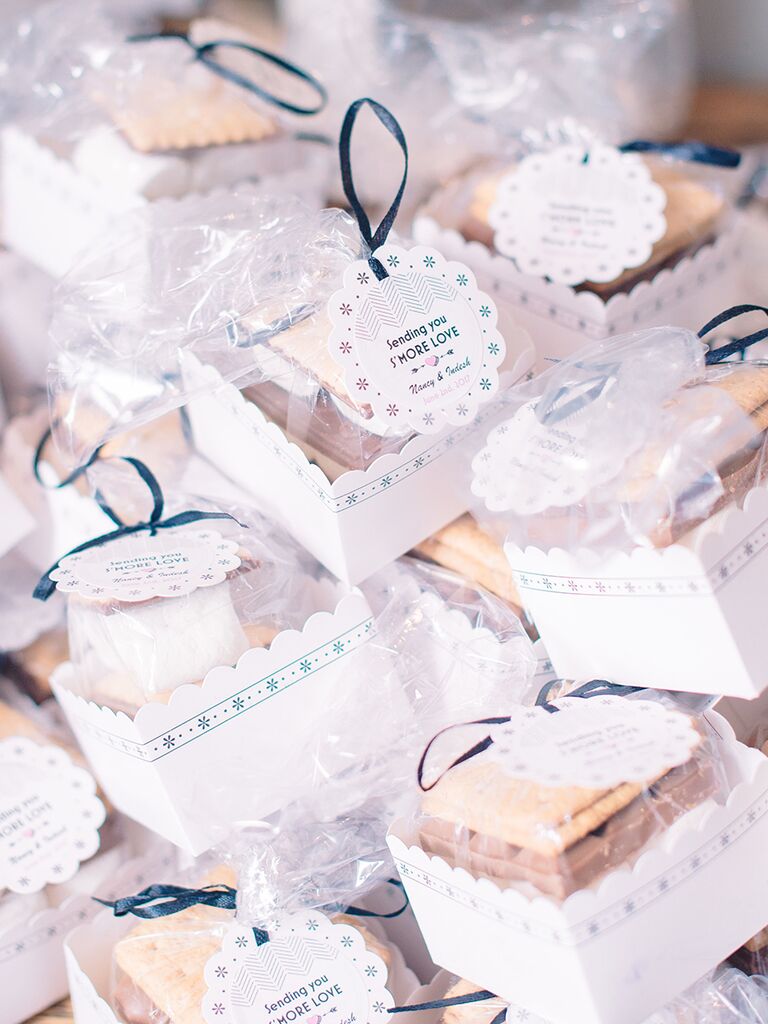 From: An Elegant, Contemporary Wedding At Le Belvedere In Wakefield, Quebec