Beyonce's Favorite Flower: Garden Roses?
by Vi-An Nguyen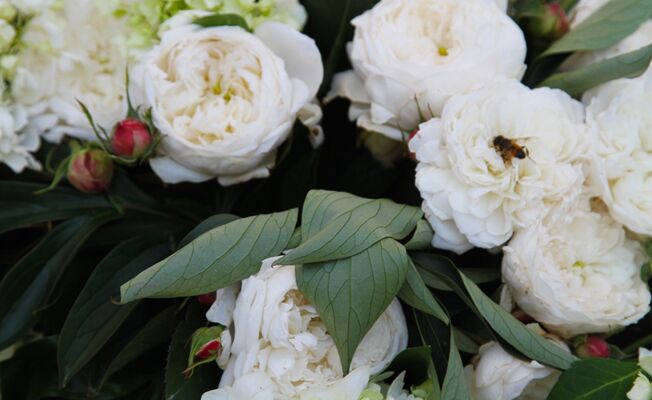 News flash, everyone: Beyonce and I might have the same favorite flower. On her brand-new photo blog, Beyonce.Tumblr.com, the new baby mama posted this pretty picture of what also happens to be a super-popular wedding flower right now (along with other snapshots from her life).
Are you pulling a Beyonce and using garden roses in your wedding? If not, what blooms did you choose?