Birdcage Covered Chandeliers
by Simone Hill
Look up! Chandeliers instantly add romance to a space, but Todd Fiscus of Todd Events enhanced the look by adding oversized golden birdcages over the top of these elegant crystal chandeliers. Vine-covered banquettes, lush centerpieces and gold flatware just added to the surreal secret garden-inspired room. Love this style? It's all about incorporating chic lighting into your room design to create a cohesive effect from floor to ceiling.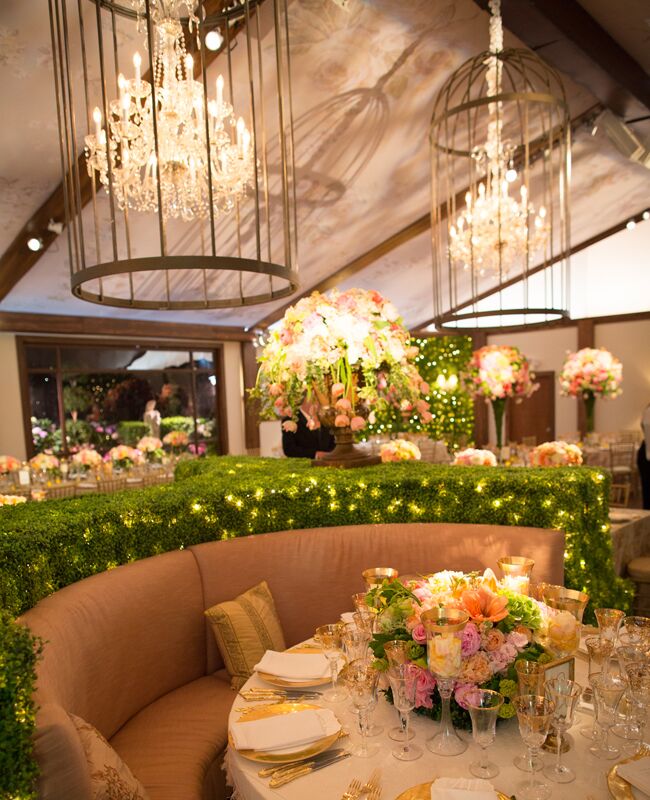 photo by
Photo: Steve Wrubel

> Follow Todd @ToddEvents
> 100+ Unexpected Lighting Ideas!