This Trendy Instagram Brand Is Launching Even More Bridesmaid and Bachelorette Gear
Masks and pajama sets too.
We have included third party products to help you navigate and enjoy life's biggest moments. Purchases made through links on this page may earn us a commission.
Birdy Grey, the brand behind the Instagram-ready bridal party, has expanded its offerings even further into the bachelorette party and bridesmaid attire space—and we're here for it. "Celebrating friendships is at the heart of what we do, and expanding our assortment of bridal shower and bachelorette party goods felt like a natural progression," Birdy Grey co-founder and CEO Grace Lee tells The Knot. "We call this category 'the fun stuff.' They're meant to make all the fun events of being a bridesmaid (proposals, bridal showers, bachelorettes) extra memorable."
The brand's wide range of goods and wearables are perfect for (appropriately distanced) bachelorette parties, day-of getting ready photos and safe get-togethers. And much like its ethos of affordable bridesmaids dresses, its entire collection of bridesmaid and bachelorette gear is available at a price point that won't burden your wedding budget: everything is priced under $50, with bridesmaid pajama sets offered at $39, swimsuits for $24 and masks for $10.
"'Getting ready' photos in the bridal suite are a total thing," says Lee. "We wanted to create beautiful-yet-affordable pieces for everyone to wear when capturing the moment… [Plus, these pieces] make the perfect gift that your bridesmaids can enjoy long after the wedding."
Other initiatives Birdy Grey has undertaken recently include a social shopping tool called "Bridal Studio," where bridal parties can shop together virtually, along with virtual bachelorette events. "It's worth noting that COVID has unlocked new and interesting ways that we, as a brand, engage with our customers," Lee says. "It's been remarkable to watch our social community band together and comfort on each other during this stressful time."
Check out our favorite picks from Birdy Grey's bachelorette line and bridesmaid accessories launch below.
Pajama Sets
The bridesmaid pajama set serves a double purpose: it's an aesthetically-pleasing option for day-of getting ready photos, and it's even better as a gift. After all, which of your bridesmaids doesn't need a set of comfortable pajamas to enjoy at home? Mix and match each according to their personalities, with a choice between sweet pink orchid and soothing sage eucalyptus hues. Oh, and the brand is offering tulip-hem shorts too.
Birdy Grey Two-piece pajama set, $39, BirdyGrey.com
Bridesmaid Robes
The classic bridesmaid robe elevates any wedding photo, and it's the memories you'll make in them that matter most. Gift these pretty, soft and luxe-looking robes to each of your bridesmaids, and enjoy the morning of your wedding with croissants, mimosas and the promise of a beautiful day ahead.
Birdy Grey Bridesmaid robes, $29, BirdyGrey.com
Bridesmaid Masks
Amid COVID-19, wedding masks have been a must-have for loved ones and guests. If your bridesmaids are wearing Birdy Grey (or any other dress for that matter), the good news is you have an array of aesthetically-pleasing, matching mask options for photos and general wedding vibes. The best part is these comfortable, satin pieces double as great gifts for your girls.
Birdy Grey Bridesmaid mask, $10, BirdyGrey.com
Statement Bridesmaid Swimsuits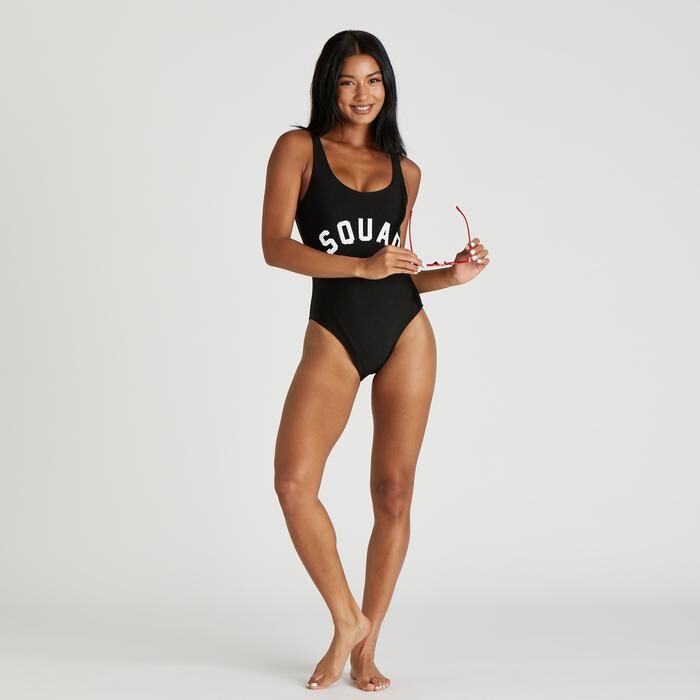 Birdy Grey's inventory of statement swimsuits includes options emblazoned with phrases like "Squad" and "Team Bride." (So that everyone knows the occasion.)
Birdy Grey Bridesmaid swimsuit, $24, BirdyGrey.com
Statement Bridal Swimsuits
The white statement swimsuit has solidified itself as the new sash at sunny bach party getaways. While you're perusing possible gifts for your bridesmaids, why not pick up this piece to let everyone know you've arrived? After all, it's your party.
Birdy Grey Bridal swimsuit, $24, BirdyGrey.com
Cute T-Shirts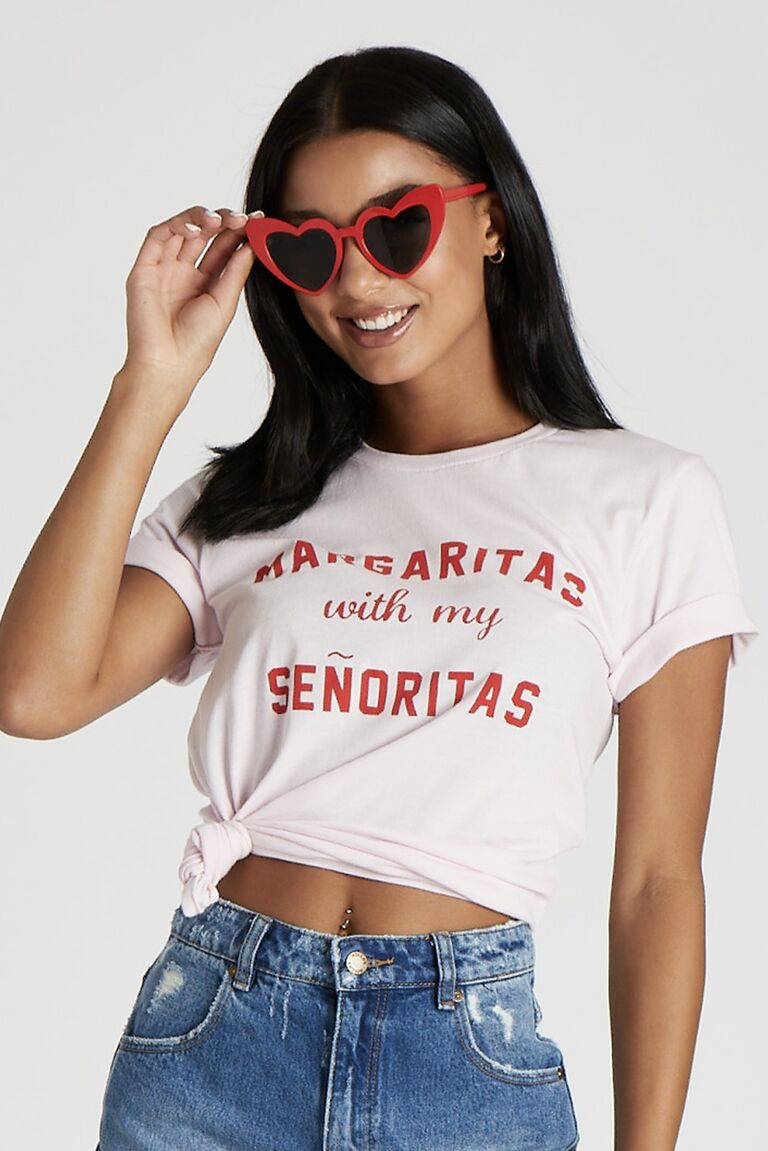 If you want to make a statement, distribute these bachelorette party T-shirts to your crew. Other fun sayings include "Wife of the Party" and "We Like to Party."
Birdy Grey Margaritas graphic tee, starting at $26, BirdyGrey.com
Shades for the Squad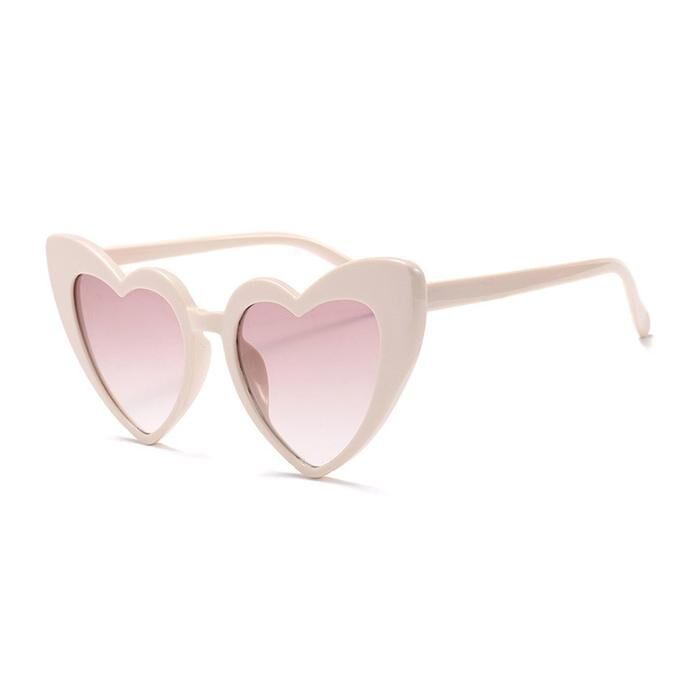 The brand's bachelorette launch includes fun heart-shaped sunglasses for fending off intense summer sun rays. This cute style is offered across six different colors; plus, their perfectly affordable and make it clear that you're in a special crew.
Birdy Grey Retro heart-shaped sunglasses, $6, BirdyGrey.com
Hydration Staples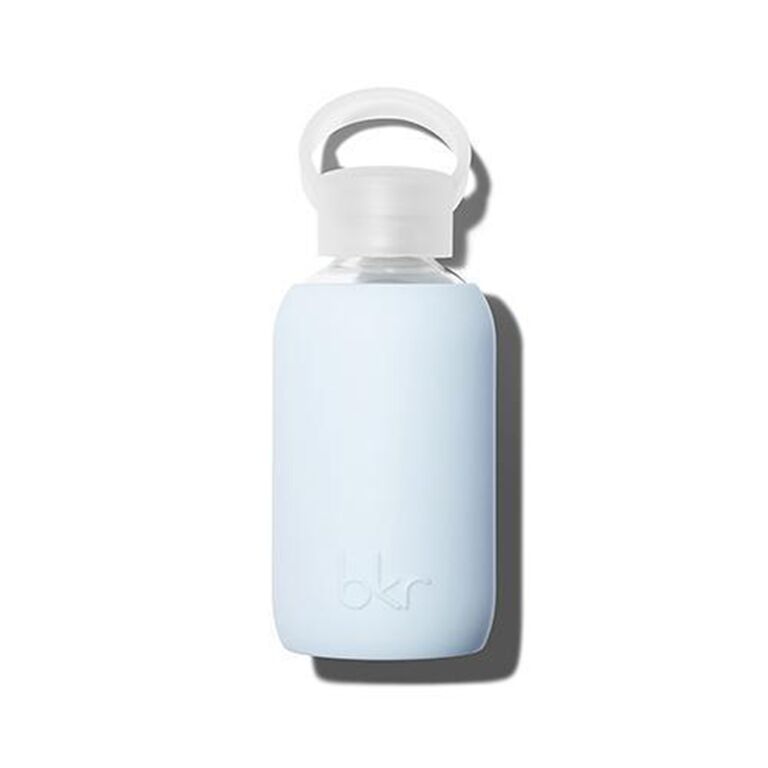 Other items include sweet pastel-colored BKR bottles, ideal for providing friends with reusable, matching gear, and a disco ball tumbler for an easy way to make any beverage just a little more festive.
Birdy Grey BKR water bottle, $28, BirdyGrey.com
Games for the Girls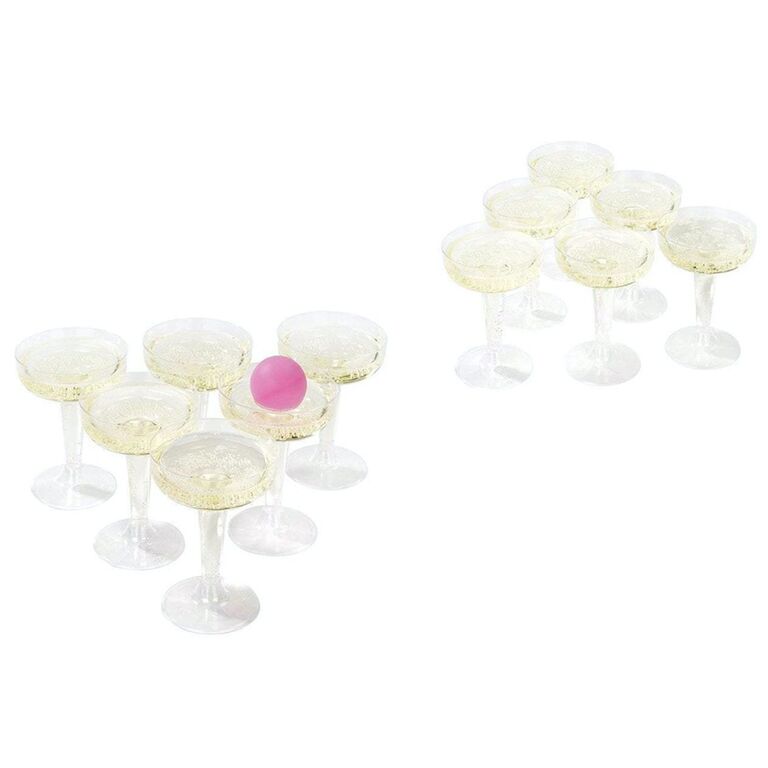 As bachelorette party games increasingly become more inventive, here's a crowd-pleasing option for the entire crew. "There's Prosecco Pong—an [elevated] version of the college classic, complete with coupe glasses and a pink pong ball," Lee adds.
Birdy Grey Prosecco pong set, $19, BirdyGrey.com
Headbands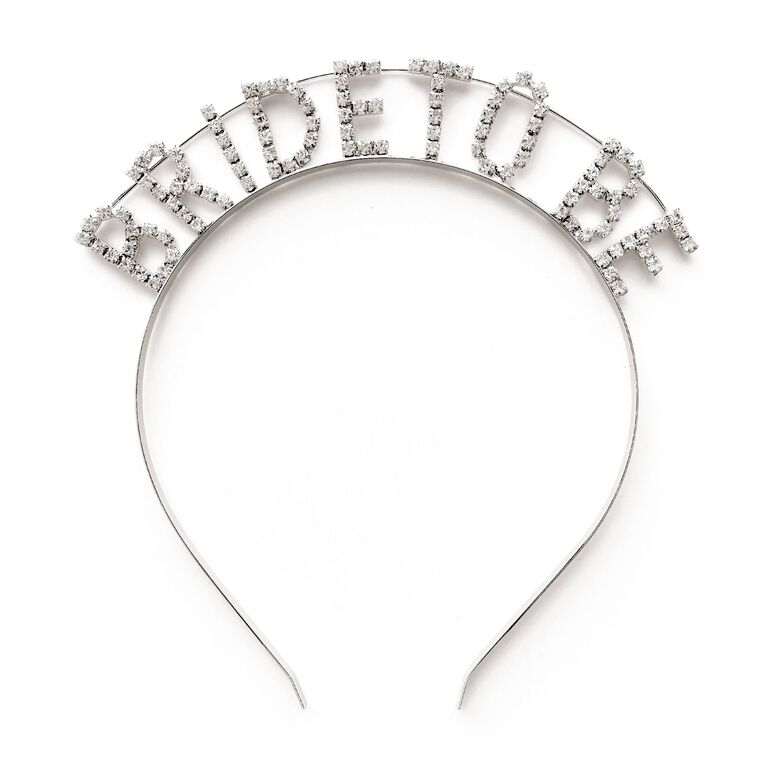 To add to its bachelorette staples, Birdy Grey is also ahead of the curve in setting the newest trend: headbands, which provide a fun alternative to the age-old tradition of sashes. "We have adorable crystal headbands for the entire squad that render like sparkly hair accessories, so you won't be embarrassed to rock them for a night on the town," Lee says. "We also carry really fun pom pom headbands from Packed Party, [which is] another great alternative to sashes or veils."
Birdy Grey headband, starting at $8, BirdyGrey.com
A Bridesmaid Maternity Dress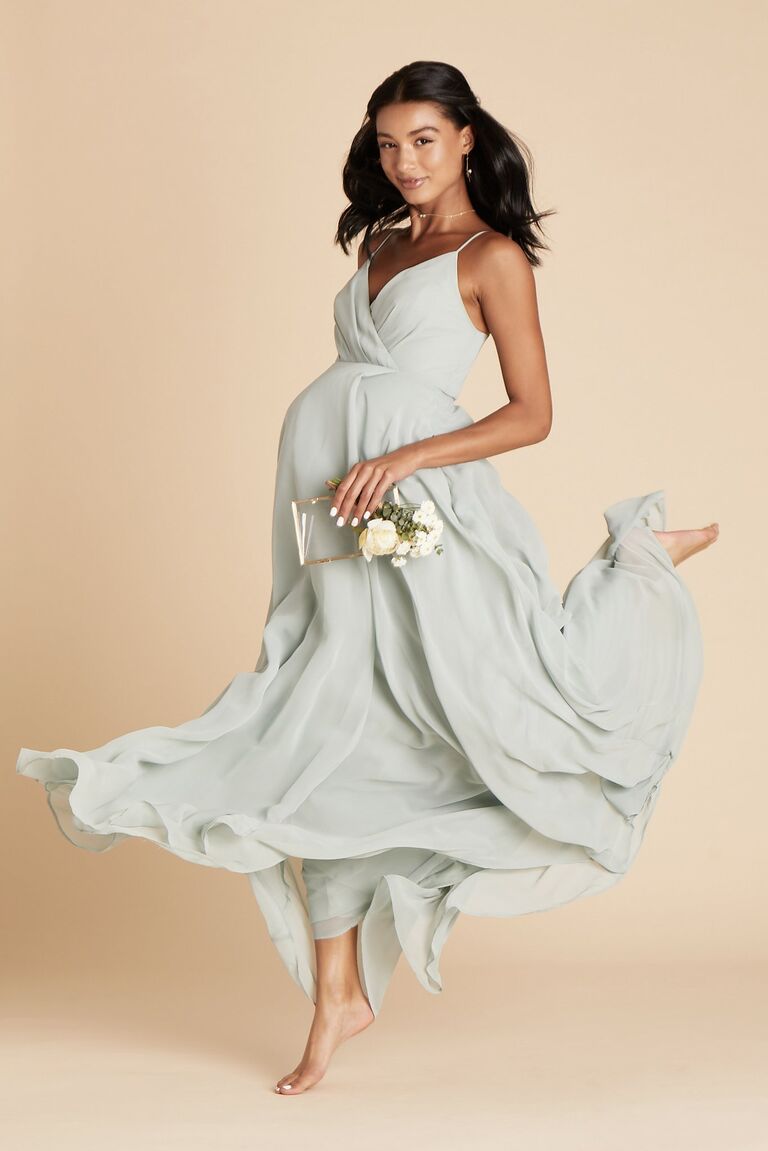 Birdy Grey's bridesmaid dress offerings are expanding this summer as well, with nine new dresses available in three styles, with sizes up to 3X. Excitingly, one of the designs, the "flowy Kaia Dress," also doubles as a maternity dress for bridesmaids who are expecting. "[It's] probably one of the most comfortable bridesmaids dresses in the collection," Lee says of the breezy chiffon piece. "She comes with a flattering neckline and slightly raised empire waist, so that you can move, eat, and dance with ease."
Birdy Grey Kaia dress, $99, BirdyGrey.com