Happy Sunday! From a Modern, Geometric Wedding in Miami, Florida...
See some amazing wedding photos from photographer Roey Yohai in Miami.
by Rachel Torgerson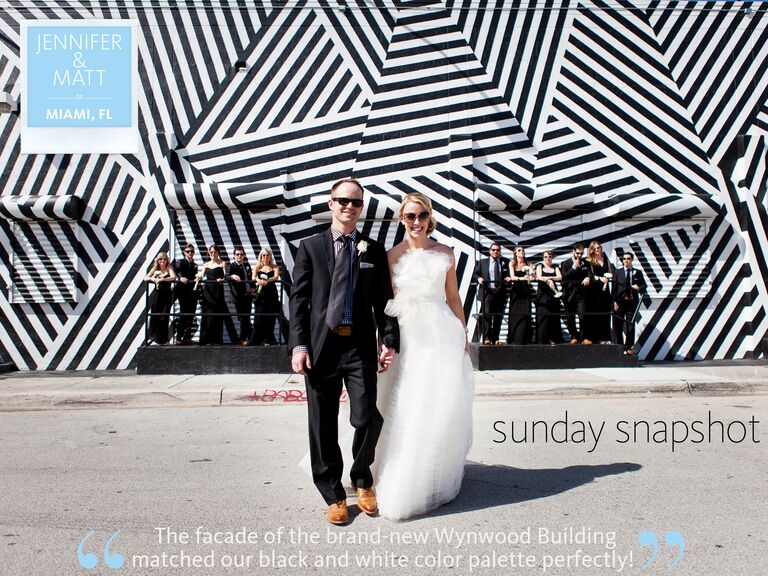 Sometimes a great wedding photo just means standing in front of an amazing background. For Jessica and Matt, that meant having the graphic, geometric lines of a painted building facade make a statement in their outdoor photos. The diagonal black and white stripes added a cool, bold, modern feeling to the typical wedding party photo. "The facade of the brand-new Wynwood Building matched our black and white color palette perfectly!" Jessica said of the striking building in the photo, captured by photographer Roey Yohai. An awesome wedding party photo is just part of a whole host of must-have wedding photos. Check out all the non-negotiables here!