A New Kind of Bubbly
Looking to cut back on sugary soda and save money in the process? This at-home carbonation system ticks both boxes—we're kind of obsessed!
by Lauren Kay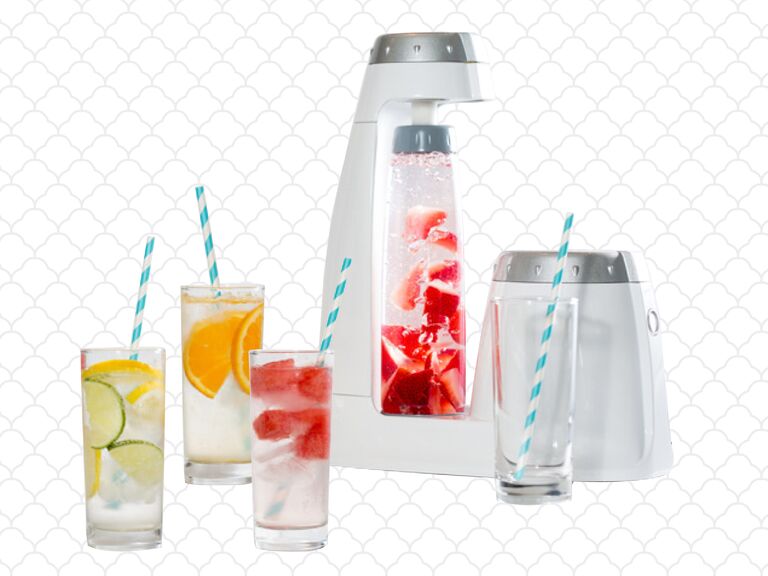 Just in time for summer, this new home carbonation system is a game changer—no CO2 tank to fill and return. Instead, Bonne O technology allows you to carbonate all the ingredients in the bottle with a single touch of a button (no pumping required) and a mini-disc carbonator. You can make everything from infused waters—with real cucumbers—to sodas and even fizzy cocktails. You can even customize your carbonation level so you get just the right amount of bubbles every time. Best of all, the carbonated beverage is sealed in the bottle, so it's always fresh, whether you want to drink it right away or a few days later during cocktail hour.
Home carbonation appliance, Bonne O, $150, Williams-Sonoma.com