Boston Red Sox Inspired Wedding Ideas
by Simone Hill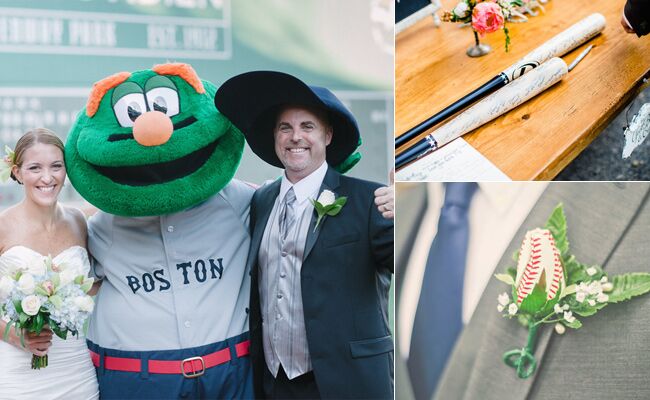 Whether you're a hardcore fan or just a casual observer it's impossible to not get swept up over the excitement of the Red Sox World Series win last night. If playing Sweet Caroline during the reception isn't spirited enough for you, here are some ideas for incorporating New England's favorite baseball team on your wedding day.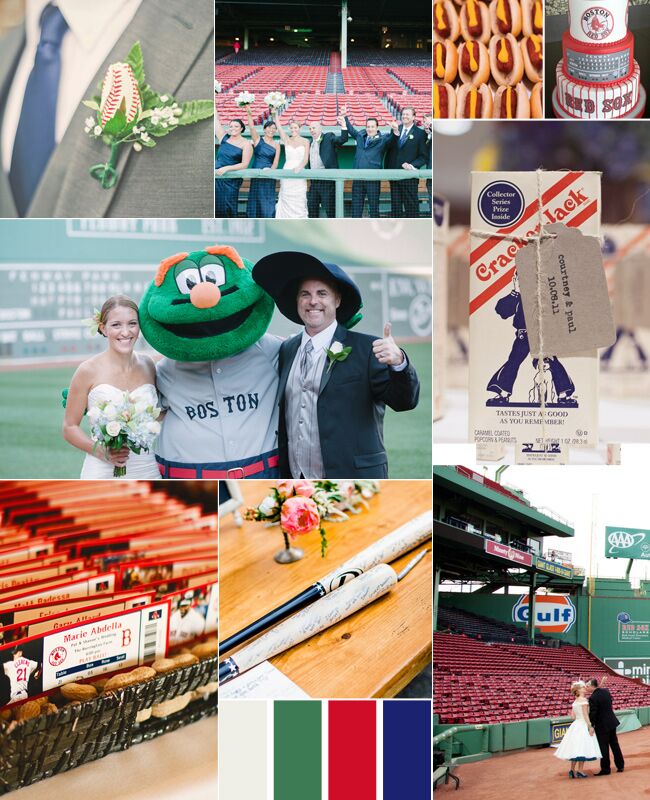 Photos clockwise: Connection Photography | Mark Andrew Photography | k. thompson photography | Fancy Cakes by Lauren | Mark Andrew Photography | Sarah Culver Photography | Angela Jean Photography | Leo Timoshuk Photography | Person + Killian Photography
Want more? Of course you do!
> Got college fanhood? 10 ways to show it at your wedding
> 50+ sports inspired wedding ideas