Steal This Relaxing Tip From Afghani Brides
by SK-II & The Knot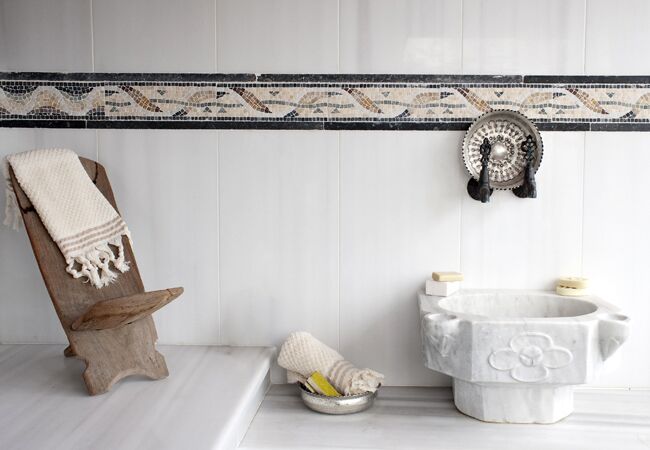 An Afghani bride begins preening two days before her wedding with a visit to the hammam—a Middle Eastern version of a day spa. A type of public bathhouse-slash-sauna that dates back several centuries and is popular amongst royalty and commoners alike, the hammam is as much a community gathering place as it is a bathhouse. So it's the perfect venue for a bride-to-be to kick back in the company of her closest female relatives and friends while she's pampered, pummeled and polished; the hours-long ritual entails alternating between lying out in the steam area and being vigorously scrubbed by a masseuse. To maximize your post-scrub glow, Elizabeth Tanzi, MD, codirector of the Washington Institute of Dermatologic Laser Surgery in Washington, DC, recommends following up with a nourishing moisturizer. As for the Afghan tradition of applying a henna face mask for a temporary sun-kissed look, she suggests a trial run. "Some women are allergic to henna—therefore it isn't a good idea to try this for the first time right before your wedding day!"

Read more global beauty ideas!
> What's the secret to flawless Japanese skin?
> French women are finding eternal youth in wine