Jewelry Picks from Bridal Fashion Week!
by Jamie Miles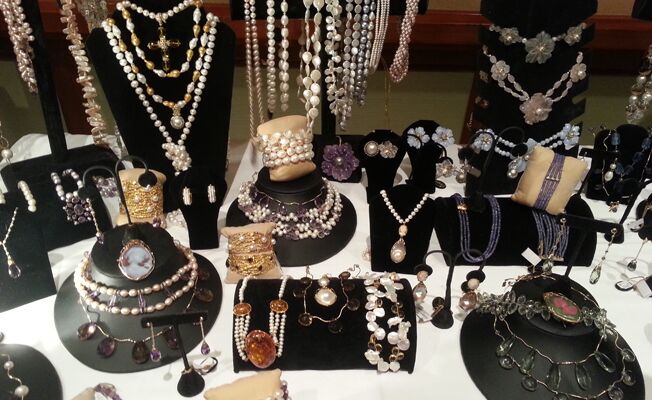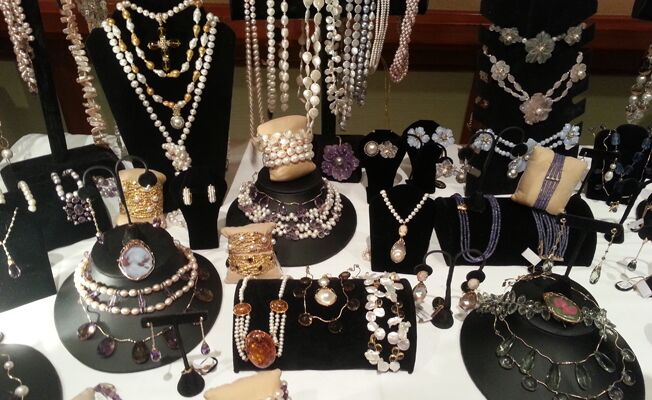 Marise Designs creates exotic looking pieces which incorporate colorful stones to reflect different cultures of the world. From Amethyst drop earrings to Auquamarine necklaces, Marise believes, "There is something for everyone." You can also find jewelry for every price point.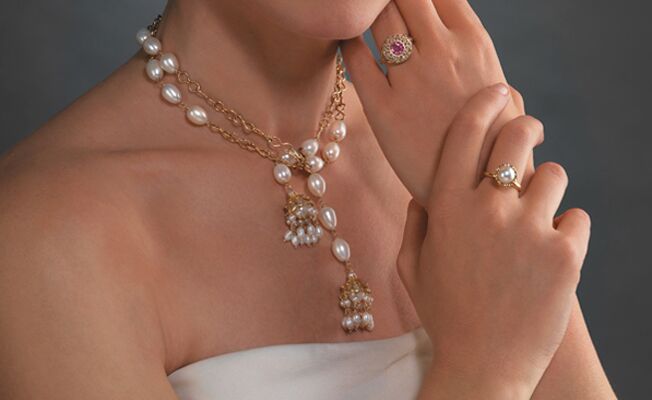 photo by
DonnaDistefano.com
Donna Distefano's
designs are all handcrafted. For a truly one-of-a-kind piece this jeweler should be first on your list. Donna also crafts custom engagement rings!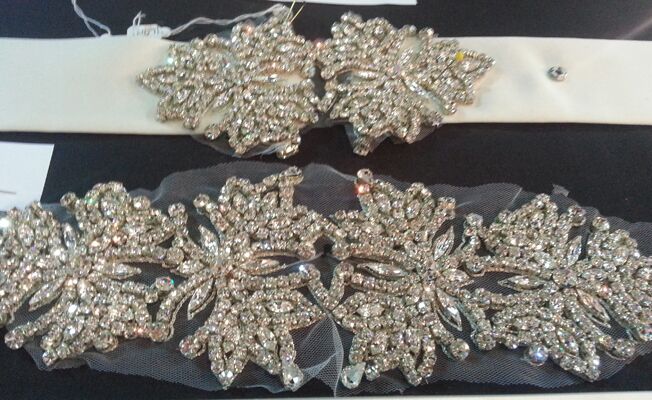 Lasting Memories
has belts, jewelry and even a cap sleeve that doubles as a headpiece — we're loving the versatility!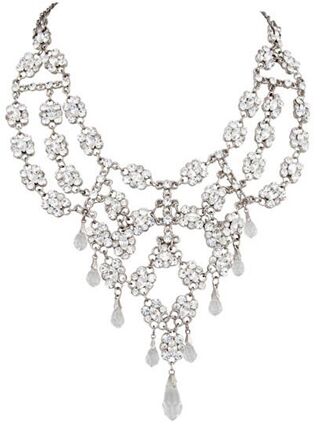 Yumi Katsura
is known for their
gowns
, but their bridal accessories are equally as gorgeous. They have nine collections, all with Swarovski crystal.
Windsor
offers 20 different shades of pearls and Swarovski cyrystal beads in all colors. We love their elegant styles all available for purchase on their site.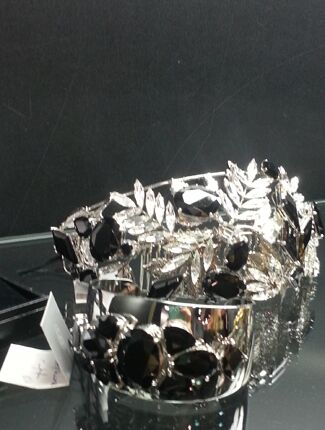 Stephanie Browne's
couture jewelry is inspired by the 1920s showgirl era. Her pieces are all handmade using a range of materials: Swarovski crystals, pearls, peacock feathers, silk flowers and more. We love this matching cuff and headpiece!
> See our editor's favorite headpieces and veils from bridal fashion week!
> Get more ideas for wedding accessories.