'Say Yes to the Dress' Host Randy Fenoli Is Hosting the Coolest Bridal Competition Ever
Bridal Wars includes lip-syncing and limo pushing competitions, officiated by Randy himself.
by Julia Naftulin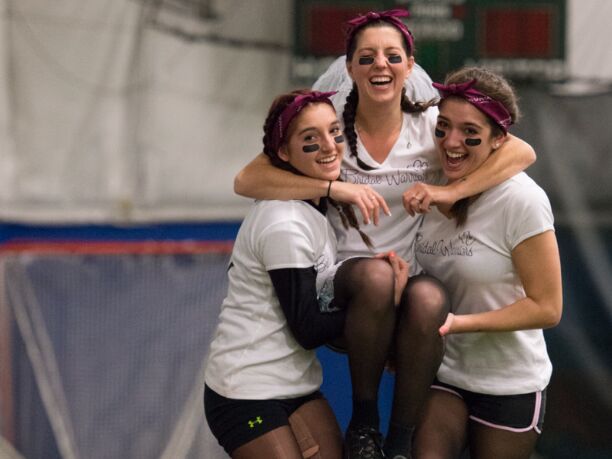 Here's a riddle for you: Three girls walk into a bridal show, push a limo through a maze of cones and then throw cupcakes at a wedding dress. Where could they be? At Bridal Wars, of course! The interactive bridal event, which Bridal News owner Stacy Jubert started in 2011 in upstate New York, brings together wedding vendors and brides-to-be through athletic and other challenges, creating a fun new take on the traditional bridal show.
Jubert and her team will be taking their show on the road beginning August 16, meaning more brides than ever get the opportunity to participate. The best part, though? The fabulous Say Yes To The Dress host Randy Fenoli will be announcing all of the events and cheering contestants on!
"Girls are coming in crazy costumes and they're playing all day, yet they're getting all the vendors they need for their wedding," Fenoli tells The Knot. "I think the personalities of the vendors are going to come through and you're going to say, 'You know what, I had a really great time with this person. I think I'm going to work with them as a vendor at my wedding.'"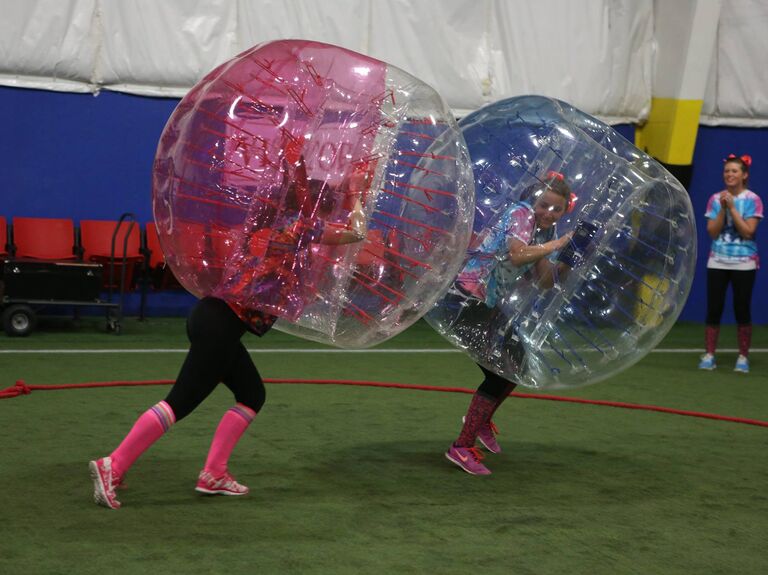 The Bridal Wars city-to-city tour will start in Albany, New York, and then heading to Long Island, New York, and Pittsburgh, Pennsylvania. In each city, groups of three women create a team name and come decked out in their wackiest costumes to meet wedding vendors and compete for a ton of prizes -- and who can resist prizes, right?

Fenoli, a self-proclaimed "kid-dult" (a cross between a kid and an adult, of course!), might even join in on the fun by participating in his favorite competition: a lip-sync battle.
"Doing a television show, it's all about the bride you're helping: finding the perfect dress, managing her feelings and the family dynamics," Fenoli explains. "Bridal Wars, to me, is much more playful and fun and I get to be myself and go out there. I'm already crazy as it is!"

See more fun pictures from the Bridal Wars Instagram page below -- and a message from Fenoli himself:
You can find more information about Bridal Wars and register here. May the odds be ever in your favor, Knotties!