Bride Burns Un-Invited Facebook Friends (What Not To Do)
by Rachel Torgerson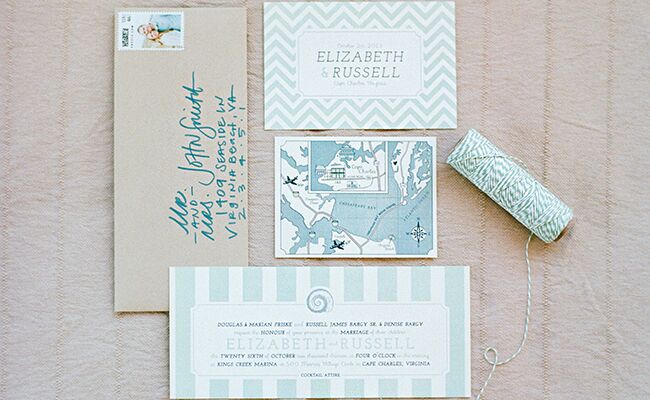 photo by
Jodi Miller Photography
We're still in shock over one bride's Facebook post that recently went viral. In a single status update, she burned all of her uninvited guests. See what we're talking about right here…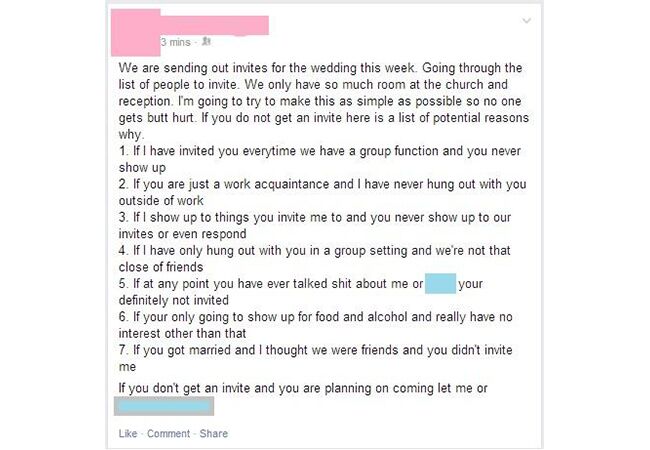 Here's our general take on posting online: Keep it positive. Before you post that status venting about all the guests who RSVP'd for too many people or complain about your future mother-in-lawzilla, pause for a second and think. Posting something negative about your wedding (even if you don't call out a person specifically) will only lead to hurt feelings. Instead, politely address each situation directly as it comes your way. Trust us, the other route will only create animosity around your wedding, and no one wants that!
What do you think? Did this bride go too far? Let us know in the comments!
Want more? Of course you do!
>The New Rules of Wedding Etiquette
>10 Tips for Defusing Jealousy