Bride Films Walk Down the Aisle With Google Glass
by Simone Hill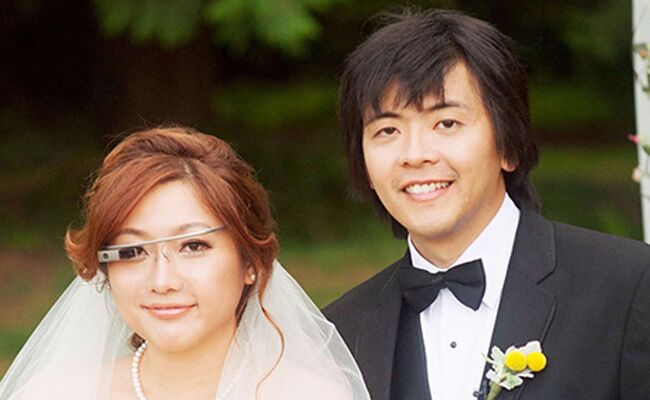 It was only a matter of time for couples to find a role for Google Glass in their wedding, but Jessica Kuan may have made history as the first ever bride to record her walk down the aisle with the gadget for her wedding in August. The video seamlessly captures Jessica's perspective from behind the veil as part of a project for a Tumblr called OkGlassIDo.com, which seeks to document the way technology is increasingly involved in traditions and relationships. The idea behind capturing the bride's point of view isn't new. In 2012 a bride hid a GoPro in her bouquet to record a similar perspective, in line with hyper documented wedding trend. Watch the video to see this bride's Google Glass walk down the aisle!
Want more? Right here!
> Are drones the new techy wedding trend ?
> 6 techy commandments for every bride