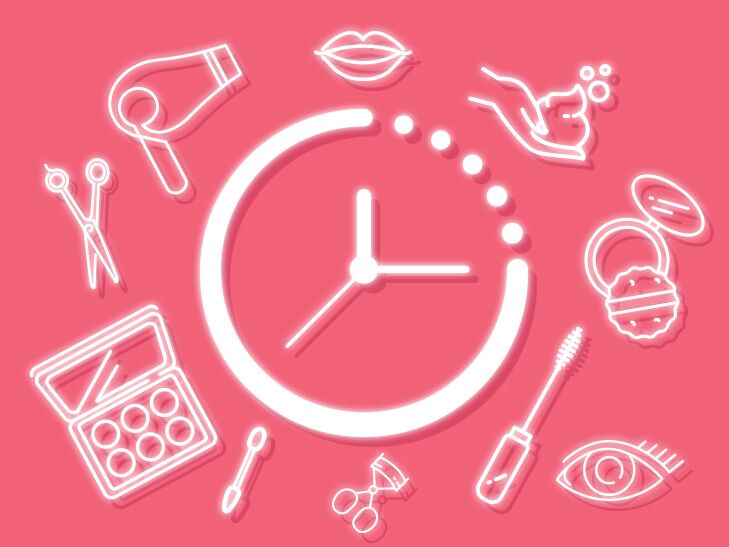 Some days, it's hard enough to find time to eat breakfast, let alone go through an intricate multi-step beauty ritual. Add wedding planning duties to the mix, and you're probably looking for even more ways to squeeze in "just a few more minutes" of sleep. While there are special occasions when you may not want to skimp on primping time—say, for your engagement photos or bridal shower—the rest of the time, getting gorgeous doesn't have to be so complicated. These smart tips and can't-miss finds, from an all-in-one skin care balm to the Dyson Supersonic™ hair dryer, will help you create a great beauty look—without losing your beauty sleep.
Hair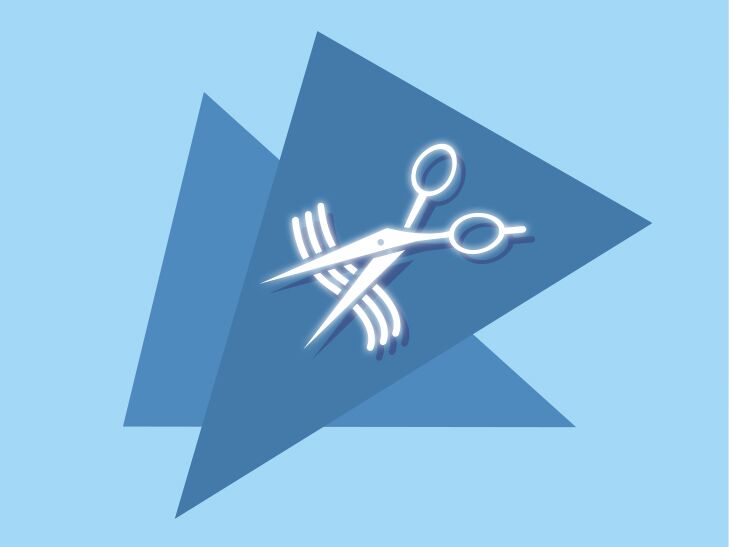 1. Splurge on an amazing cut. 
The better your locks look to begin with, the less time you'll need to spend styling. Tell your stylist you want a cut that works with your hair's texture and doesn't require a complicated routine—except maybe on your wedding day.
2. Invest in a high-quality blow-dryer.
Its powerful motor makes drying ultra fast while a microprocessor monitors temperature to help prevent extreme heat damage. Hello, professional blowout quality results. Try: Dyson Supersonic™ hair dryer, $400, Dyson.com

3. Think of dry shampoo as your secret weapon.
Of course, it's a genius fix for mornings when you want to skip the shampoo. But did you know you can use it at night too? Spritz it on before bed and your hair will "tousle" while you sleep. You'll wake up to loose, easy texture. Our picks: Living Proof  Perfect Hair Day dry shampoo, $22, Sephora.com; Klorane  dry shampoo with oat milk, $20, Sephora.com
4. Multitask your moisturizer.
A thicker balm or salve can be a multitasking miracle: Use it as a luminizer, lip balm, brow setting gel, cuticle cream or even a frizzy hair helper. We like Elizabeth Arden Eight Hour Cream skin protectant, $22, ElizabethArden.com; RMS Beauty lip and skin balm, $25, CapBeauty.com; Glossier Balm Dotcom universal skin salve, $12, Glossier.com
5. In the shower, wash and condition hair first.
Then let your conditioner soak in while you shave, exfoliate and use body wash. Voilà: a deep-conditioning hair treatment, without spending any extra time. Our picks: Kerastase Discipline Fondant Fluidealiste, $45, Kerastase-USA.com; Oribe Signature conditioner, $42, Oribe.com
Skin

1. Apply a mask, then make breakfast.
Or make your bed, or catch up on emails. You may not feel the same relaxing spa day vibes, but you'll still see all the skin-improving effects.
2. Use a humidifier at night.

Humidified air can help soothe your skin, keep it hydrated and may even lessen the look of fine lines. All of this may add up to fewer steps and less makeup needed in the morning. Try: Dyson AM10 Humidifier & Fan, $500, Dyson.com
3. Smooth on an all-in-one balm
A BB cream containing moisturizer, foundation and SPF means you get all the skin benefits, minus all the work. Our picks: Stila Stay All Day 10-In-One beauty balm, $38, Sephora.com; Estée Lauder DayWear BB creme, $42, Sephora.com
4. Switch to facial wipes.
Stash these handy cloths in your nightstand for those nights when you're too tired for a full wash. They'll gently cleanse, absorb oil, hydrate and brighten—no water necessary. Try: Boscia Black Charcoal cleansing cloths, $15, Sephora.com; Ole Henriksen Truth On The Glow cleansing cloths, $30, Sephora.com
5. Try a multitasking body wash.
A cleanser that also exfoliates and hydrates can cut down on shower and prep time. Our picks: Origins Shower Off exfoliating body wash, $24, Sephora.com; Olay daily exfoliating body wash, $7, Jet.com
Makeup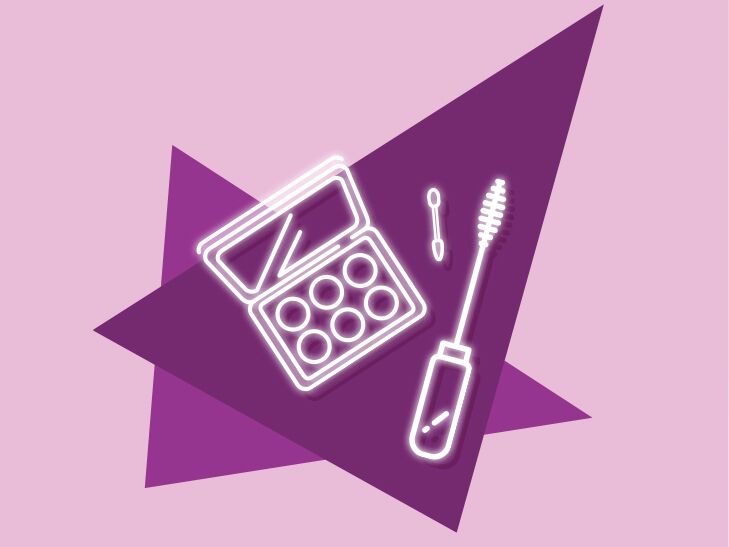 1. Do your eye makeup first.
If your powder eye shadow crumbles or you have a mascara mishap, you won't need to redo the makeup on the rest of your face.
2.  Toss your makeup brushes.
Liquid foundation, concealer, cream eye shadows and cheek and lip tints all can be quickly swiped on with your fingers. You won't have to track down (or clean!) makeup brushes ever again. For skin: MAC Studio Fix Fluid SPF 15, $28, MACCosmetics.com; For eyes: BobbiBrown Bobbi Brown Long-Wear cream shadow stick, $30, Nordstrom.com; For cheeks and lips: Tata Harper volumizing lip & cheek tint, $36, Sephora.com
3. Rock a single bold color.
Pick one feature and make it pop. Whether you choose red lips or electric blue eyeliner, taking a one-and-done approach saves time and looks chic. For lips: Tom Ford lip color in Cherry Lush, NeimanMarcus.com, $53; For eyes: Urban Decay 24/7 Glide-On eye pencil in Chaos, $20, Nordstrom.com
4. Try a mini-mani.
Buff your nails, then apply a single coat of OPI Start to Finish, $14 or Sally Hansen Complete Care, $13. Each product contains a base coat, a top coat and a strengthener in one, so your nails will look clean and super-glossy. Try: OPI Start to Finish base coat, $14, Ulta.com; Sally Hansen Complete Care, $13, Ulta.com 
The Knot and Dyson present Power Players, a sponsored series full of ideas to super-charge your registry and your beauty routine. Visit Dyson to learn about the latest high-tech products for your wedding registry.