Brides Across America Is Donating Wedding Dresses to Military Brides on Veterans Day!
Help Brides Across America bring dream wedding dresses to thousands of military brides!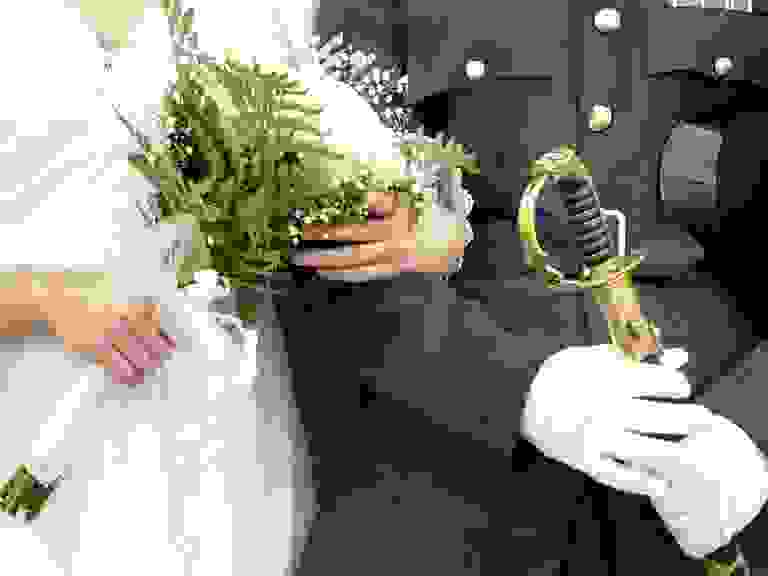 Shutterstock Images

Brides Across America, a nonprofit organization dedicated to supporting military couples, is doing something pretty amazing today on Veterans Day. Every year, twice a year, BAA provides over 2,000 wedding gowns to military brides-to-be. Due to inevitable hardships that many military couples face, like deployment and financial challenges, planning and executing a wedding often isn't in the cards. But BAA is on a mission to help alleviate some of the time, costs and stresses of planning the perfect celebration for these deserving couples.

In partnership with bridal salons across the country, BAA is able to showcase a huge selection of gowns donated by designers, salons and individuals at giveaway events on both Independence Day and Veteran's Day. That's right—you can donate a dollar amount or actually give your gown to a bride! Through their gown giveaway, BAA brings the wedding dreams of military brides to life by making their dream dresses a reality.
"A wedding is what the couple holds on to," BAA's founder Heidi Janson tells The Knot. "This is our way to make the brides have their Cinderella moment and for us to say thank you for their service."
Every bride deserves to walk down the aisle in the perfect wedding dress and feel beautiful on her special day. There's no better way to show your support and say thank you for everything our nation's servicemen and women (and their devoted soon-to-be-spouses) do for our country than to help make their wedding dreams come true! To find out how to donate a dress or find a participating salon, go to BridesAcrossAmerica.com.
And from The Knot, a huge and heartfelt thank you to our troops. Congratulations to all military brides!