Bridesmaid Dresses by Issue New York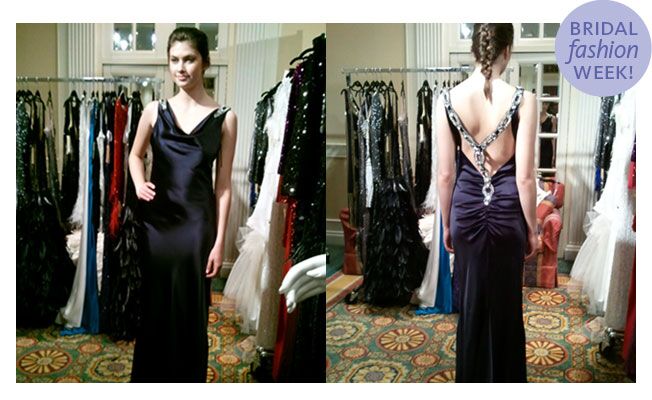 I love when dresses look spectacular in the front, and then the model turns around. Bam! The back is even more amazing. This navy stunner by Issue New York was our Knot Pick. The swoop neckline and jewel-encrusted back make it so memorable. The best thing about it though is that after your bridesmaids wear it at the wedding, it's totally wearable again as an evening gown!
> Check out more stylish bridesmaids dresses here.