And the Winning Bridesmaids Dresses for The Knot Dream Wedding Are…
by Jamie Miles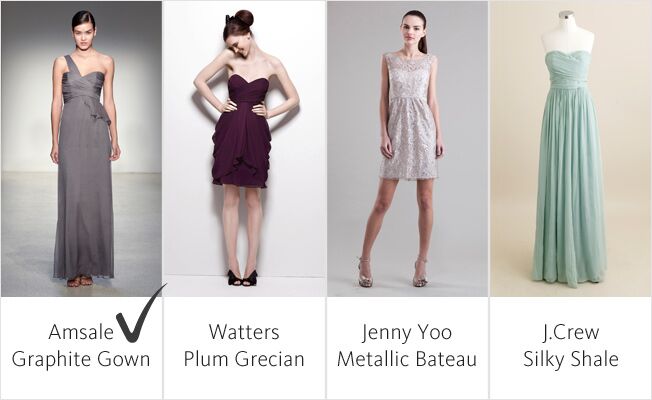 We loved all four of the bridesmaids looks, but you voted and the winner is… the Amsale graphite gown!
This silk crinkle chiffon one-shoulder gown in graphite has an asymmetrical peplum and a sweetheart neckline. And if you loved this look (which clearly you did!)… we have more bridesmaids gown inspiration for you! Here are some similar looks we love!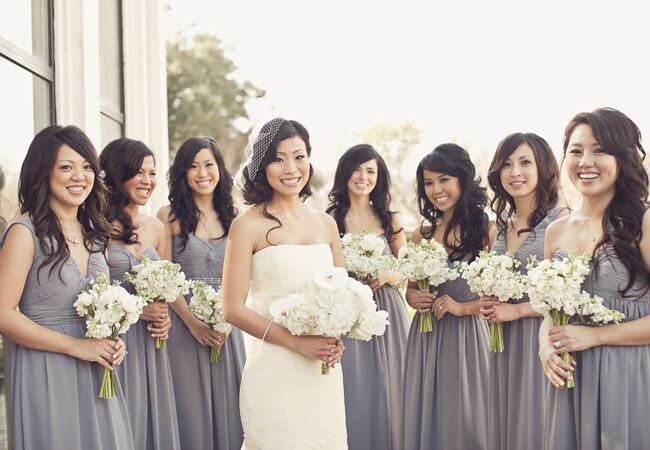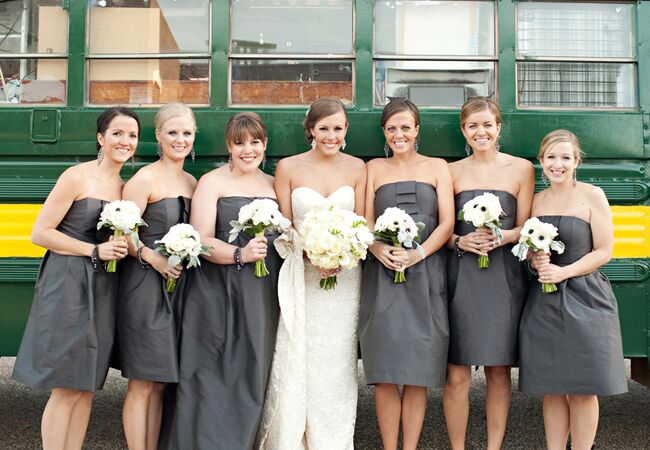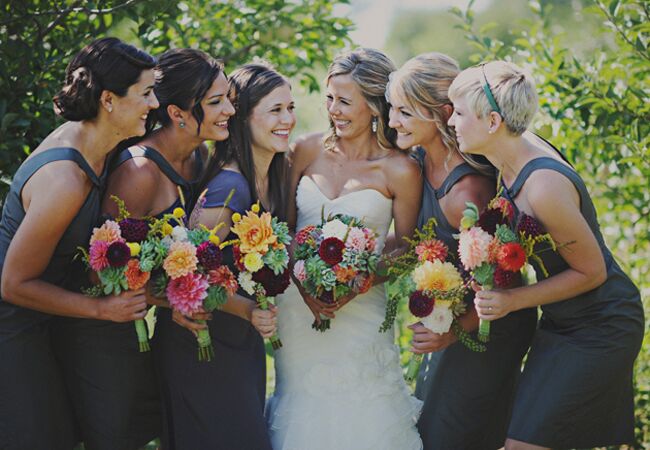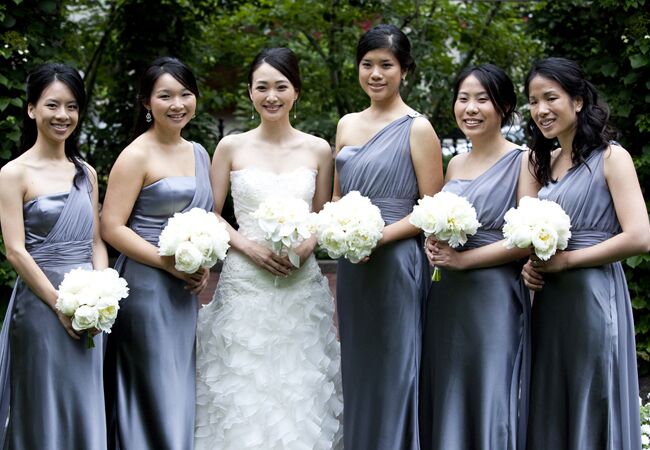 Kristin Spencer Photography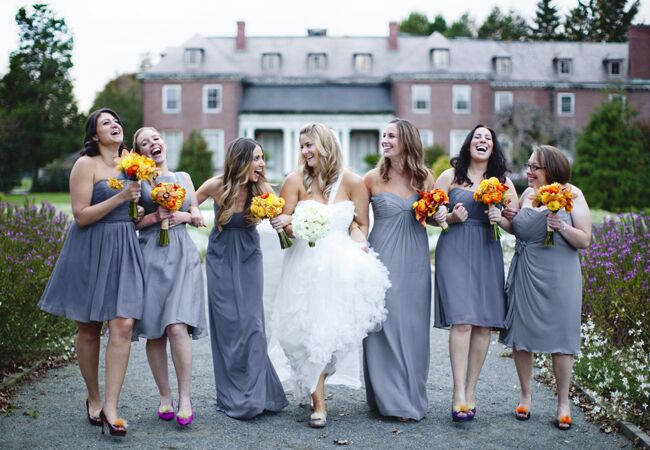 Next up: Vote for the Formalwear for The Dream Wedding!
> Meet the Dream Wedding Couple: Sierra & Andre!
> Discover the theme of their Dream Wedding!