A Breakfast At Tiffany's Engagement Brunch
We just love this brilliant idea for an engagement party! A Breakfast At Tiffany's themed brunch, decked out with Tiffany blue decor, ring boxes and ribbon mugs. Elaina Vazquez of Boutique Bites came up with these cool catering ideas and came to visit our office this week to show us more tasty treats (see video below)! A themed brunch is perfect for bachelorette parties, engagements or even wedding receptions. Time to think outside of the box, wink wink!
If you're having a brunch reception, tie in a fun theme like Breakfast at Tiffany's.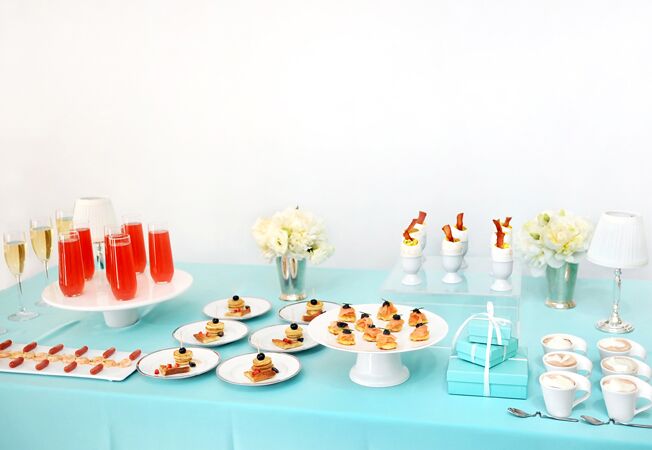 Mini cappuccinos are a cute way to keep your guests well caffeinated.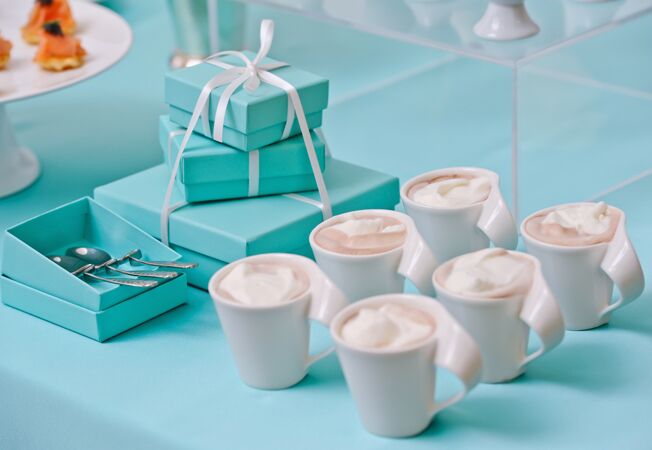 Scrambled eggs with bacon never looked so good.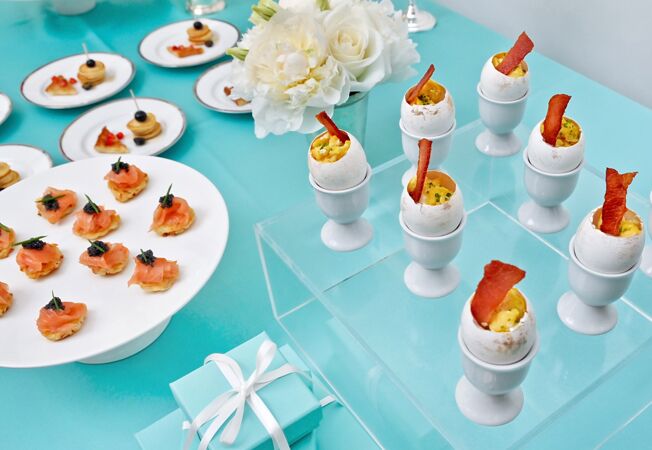 This may look like some kind of crazy science experiment, but really it's downright brilliant! Marinated shrimp with cilantro sit on the end of pipettes filled with tasty Bloody Mary mix. Learn how to make them in our video below!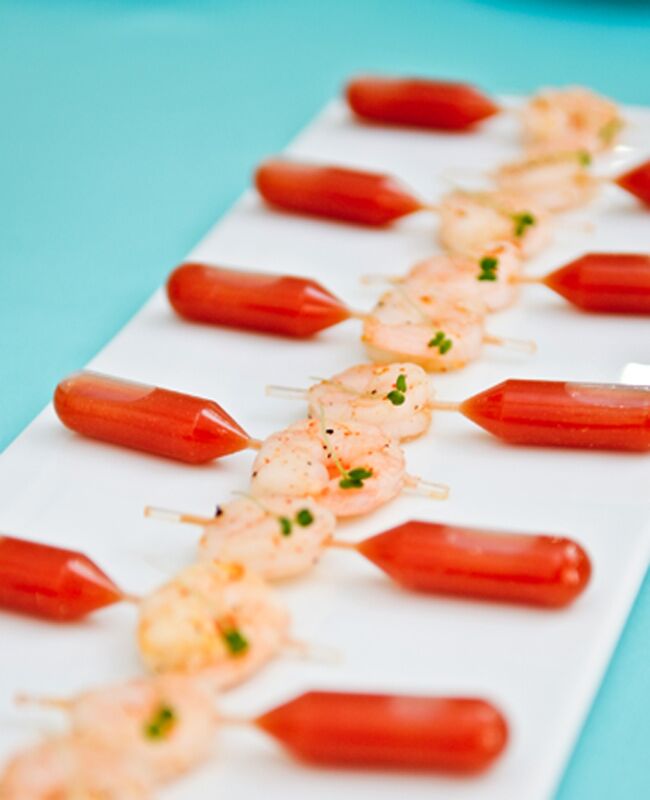 Potato Pancakes with smoked salmon, cavier and chive are a savory treat at a perfect size.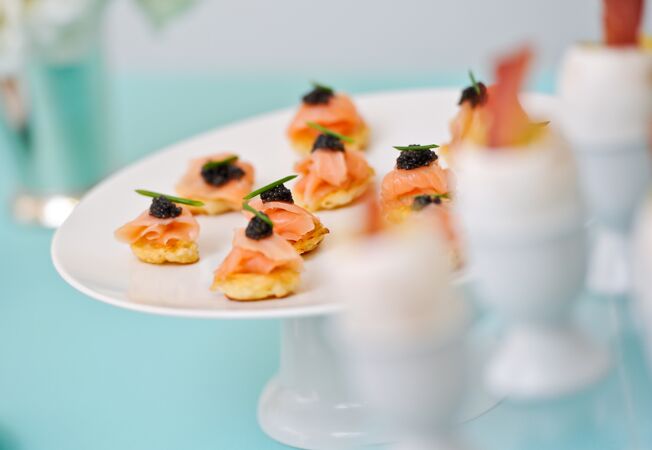 Want More? Watch Our Video with More Creative Catering Ideas!
> Learn More About Throwing a Brunch Reception.