12 Burning Questions We Have About Kim and Kanye's Wedding
by Simone Hill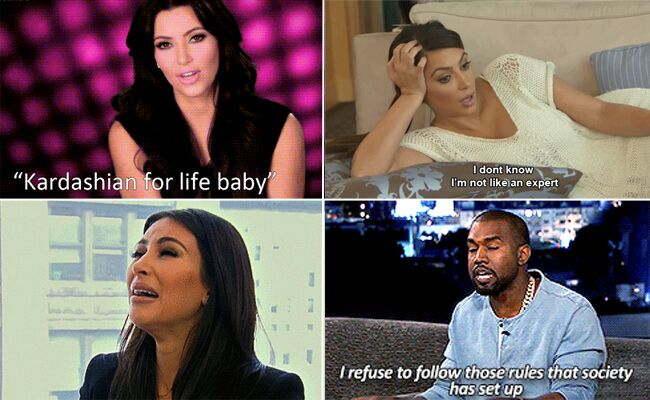 For better or for worse Kim and Kanye are one of the most talked about celebrity couples, and all eyes will be on their upcoming wedding now that they're engaged. Because the couple is notorious for drama and being totally over-the-top, there are a million questions running through our heads about how this wedding is going to play out. Here, the top 12 questions we can't wait to find the answer to.
1. Will the wedding be televised in a two-part, four-hour special?
2. Where will they get married?
3. In the invitation wording will Kanye be referred to as "Yeezus?"
4. Who will walk Kim down the aisle now that Bruce Jenner and Kris Kardashian have split?
5. Will baby North be the flower girl?
6. How does Kris Humphries feel about Kim and Kanye's engagement?
7. How much will the wedding cost?
8. Does this mean we'll see more of Kanye on Keeping Up With the Kardashians?
9. Will they document every part of the wedding on social media?
10. Will she cry during the ceremony?
11. Will Kanye interrupt or get into a Twitter feud with the officiant?
12. Will Kim change her last name this time?
Want more? Of course you do!
> Kim and Kanye are engaged! (ring + proposal details)
> A $20 million wedding for Kimye? Here's how they should spend it