The Cake Boss Has a New Dish and Bakeware Line!
by Jamie Miles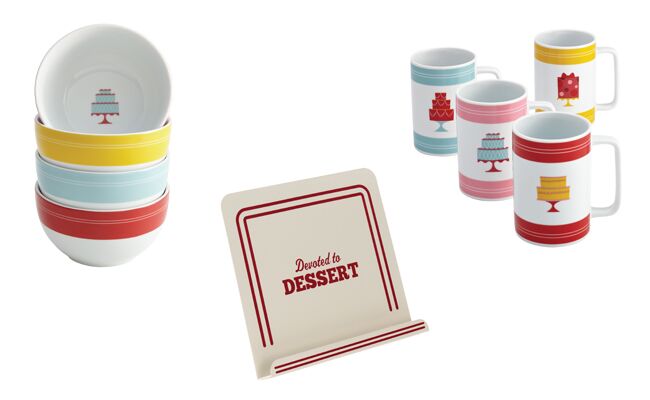 Big news! Buddy Valastro, the star of TLC's Cake Boss, is launching his own line of dishes and bakeware this summer. And he's put genius touches on baking basics — like a cookie pan that shows you where to place each cookie so the dough doesn't run together — to make the art of baking a little less daunting for beginners. Check them out.
Cake Boss 4-Piece Dessert Plate Set, $19.99
Cake Boss Ice Cream Bowls, 4-pack, $19.99
"Devoted To Dessert" Cookbook Stand, $19.99
10″x15″ Cookie Sheet and Bake Pan With Drop Zones, $8.99
11″ Cake Boss Dessert Stand, $39.99

Cake Boss Silicone Prep Mat, $19.99

13″ Acrylic Fondant Rolling Pin, $24.99

Cake Boss Mug Set, 4-pack, $19.99

Want more?
> 5 registry must-haves for dessert lovers
> Decadent dessert bar ideas
> Hot new registry trends for 2013