6 Wedding DIY Projects You Can Do On A Saturday
by Bridget Clegg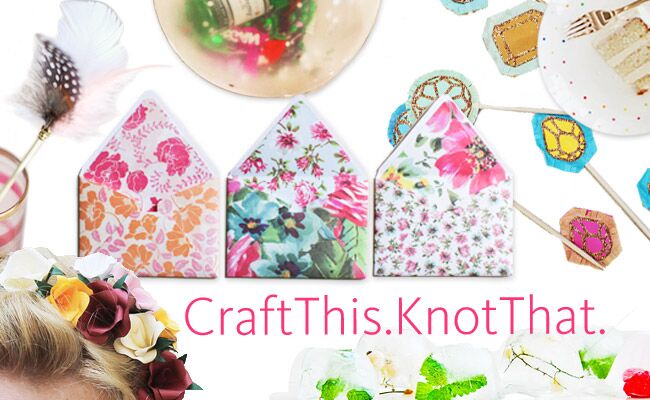 A weekend with brunch plans, bike rides and drink dates looms ahead, so when will you fit in all those projects you pinned throughout the week? We've waded through the world of wedding DIY and picked out a few totally doable-in-a-day projects. Tutorials and how-tos below!!
How to Make a Gem Cake Topper (For The Bachelorette, Bridal Shower or Engagement Party)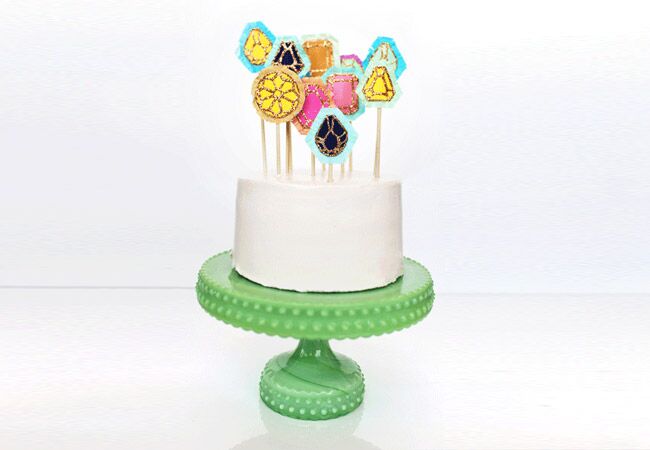 Every bridal shower, bachelorette and wedding cake needs a little sparkle! Turn tissue paper, glittery cardstock and skewers into your own jewelry box full of gems. Here's how to do it.
Homemade Floral Envelope Project (Perfect for Mom and Bridesmaid Cards)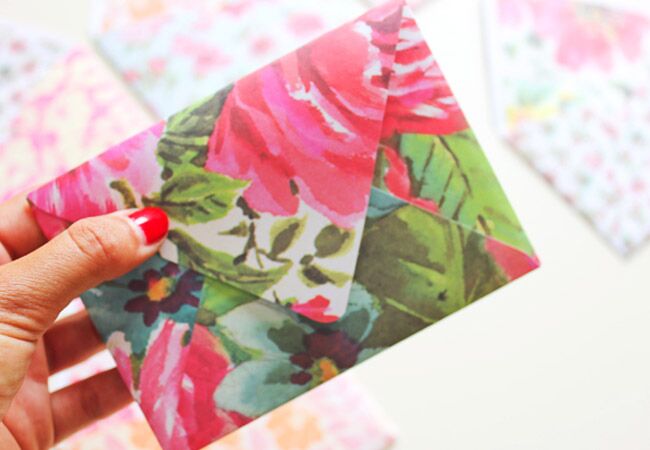 How special would you feel if you got a "Will you be my bridesmaid?" note in these beauties! Find some pretty paper and follow the cutting template here.
Surprise! Bachelorette Balloons Project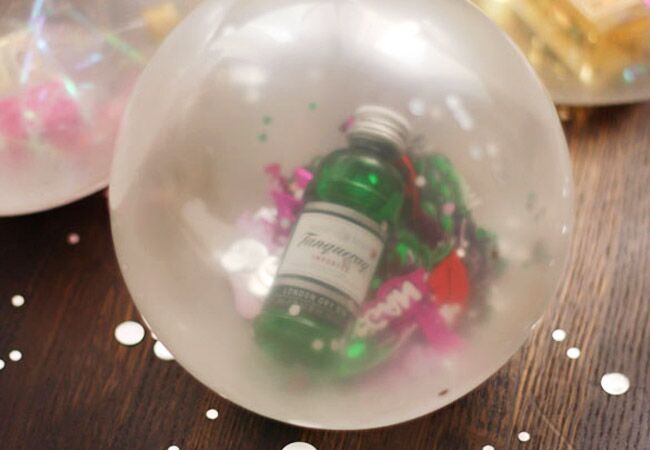 How freaking cute is this?! Who knew the makings of a bachelorette party (glitter and booze) could fit into a balloon? It's a get-the-party-started kind of DIY decor idea that's perfect for the non-crafter and crafter alike. Follow the tutorial here.
An Easy Paper Flower Crown Tutorial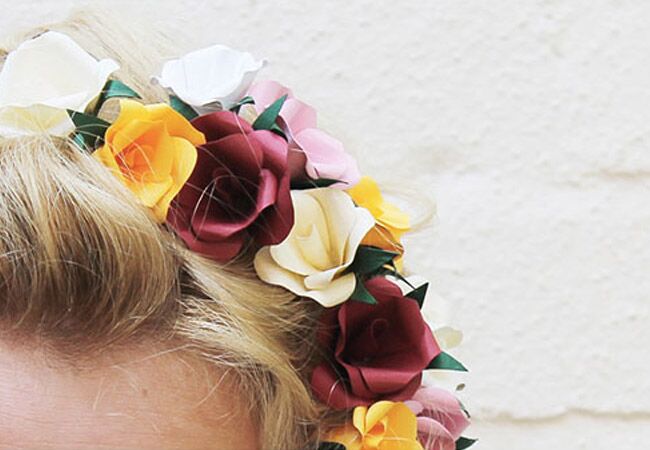 For the engagement photos, for the rehearsal dinner, for seriously anything — make a paper flower crown so that you can wear it all day (and not have to worry about wilted flowers). It looks amazing tucked into a braid or on top of loose waves. Get the how-to here.
Glam Feather Cocktail Stirrer Project
Gatsby-approved cocktail stirrers are yours with a package of feathers and skewers. How much fun would these be for the bachelorette party? The super easy DIY tutorial is right here.
Fun and Fruity Ice Cubes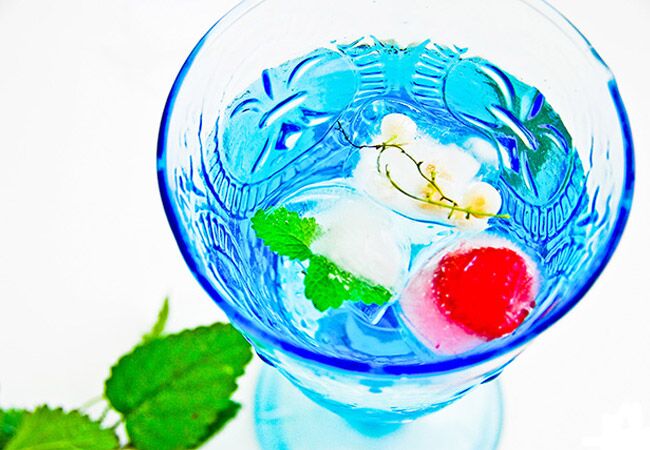 What to stir with those feather-topped stirrers above? Any drink that includes these specially infused ice cubes! Try herbs, flowers and even gummy bear ice cubes! Follow the instructions here.
More DIY for your wedding!
> Our favorite wedding pinatas (and find out how to make them!)
> 6 more easy projects to DIY for your wedding
> How to make your own boutonniere