How To Submit: Can My Wedding Be Featured on The Knot?
by The Knot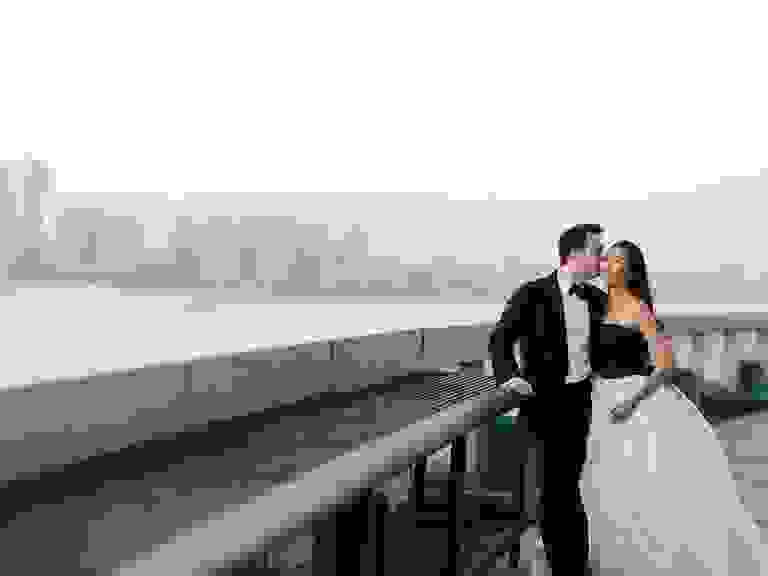 We are constantly seeking inspiring real weddings to feature in our The Knot regional magazines, our nationally circulating The Knot magazine and online at TheKnot.com. If you'd like to submit your wedding, here are a few guidelines to keep in mind.
We cover real weddings that have occurred in the past year. We look for weddings full of personalized details, twists on tradition, nods to various cultural backgrounds and great photography. If you would like your story and photographs to be considered for publication, have your photographer to submit to us at TwoBrightLights.com/TheKnot. On the platform, your photographer can select which of our publications to direct the submission to as well as provide us with basic information we need, including location, venue, wedding pros and the couple's contact email. We recommend submitting 150 images, with a collection of both horizontal and vertical orientations, couple shots, detail shots of the decor and images from both the ceremony and reception. Please note, it's free to submit to The Knot on Two Bright Lights. 
If your wedding is selected to be featured, our editorial team will reach out with a series of questions for you to answer about the day. This information is critical to telling your story, so please be ready to tell us all the amazing details when we contact you. For online weddings, the faster you respond, the quicker we can publish your weddin so you can share with all your friends and family. 
If you have any questions about submitting to The Knot, please reach out to [email protected]
Good luck and thanks for your interest!