Can You Believe These Newlyweds Spent Their Wedding Night in Jail?
by Ivy Jacobson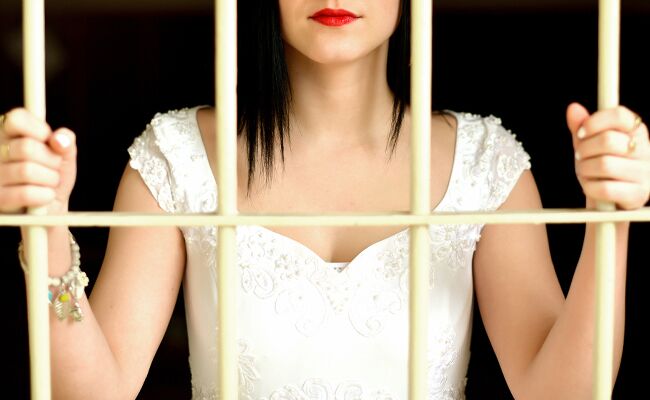 Sadly, this is not a story line in the new season of Orange Is the New Black (side note: Are you as excited as I am to binge watch the whole thing this weekend?). Nick and Kirsty Bigland of Greater Manchester, England, were jailed on their wedding night after a scuffle with the security staff at their wedding venue last weekend.
The couple was staying at the Hilton Hotel in Manchester and when they were checking in, apparently things got a little out of hand. The Manchester Evening News reported that Nick got aggressive and caused bodily harm to one of the guards, while Kirsty made racist jokes.
But the kicker is that both were booked and arrested in their wedding best and spent the night in jail in separate cells.
They've been released on bail, which isn't usually an added item on your wedding registry. Even more ironically, Kirsty dressed as a jailbird during her hen party.
Yikes, all the way around. We wonder if their mug shots will also be included in their wedding album.
Want more? Right here!
> This video will make you reconsider taking wedding photos on a dock (watch!)
> Unexpected first dance songs
> A Cascade Hills Country Club wedding in Grand Rapids, Michigan