Acts of Charity Will Help You Find the Silver Lining in a Canceled Wedding
It's easier said than done, but donating your wedding items will make you feel so much better.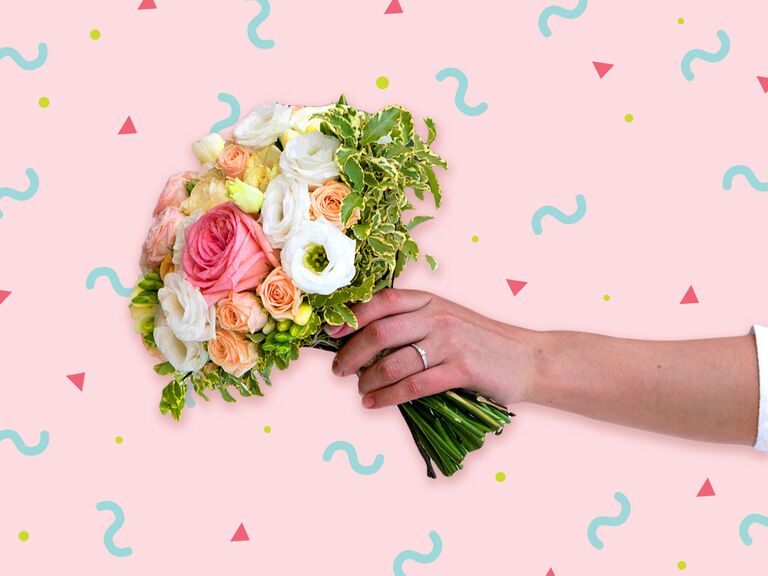 Nothing's quite as hard as dealing with a canceled wedding—both emotionally and logistically. But things happen and life must go on. While time is the tried-and-true (albeit slow) remedy for this heartbreak, there are other, more tangible ways, to find the silver lining in these circumstances, even when you're feeling blue. Our favorite? Put some of that negative energy into a selfless project. Even if the last thing you feel like doing is spreading cheer, finding a charitable solution for the piles of wedding décor, attire, flowers and just, well, stuff will make you feel better. It may not be the cure-all, but it'll take some weight off your shoulders and, best of all, help people in need. Here are a few ways to give back and make the most of a not-so-great situation.
Wedding Apparel
There are so many organizations that accept wedding dress and apparel donations. Brides Across America gives wedding dresses to military brides in need. Every Girl's Dream in Michigan accepts both wedding gowns and eveningwear for brides-to-be undergoing financial hardship, while Operation Prom and Cinderella's Closet will take bridesmaid dresses and groomsmen tuxedos for low-income students going to prom. Brides for a Cause will accept your donation, resell your dress and use the proceeds to raise money for different causes. Another idea is Angel Gowns or Baby Gowns for Eternity, which turn wedding dresses and other apparel into gowns for stillborn infants.
Flowers
Don't—we repeat, don't—throw those gorgeous flowers away! You've spent an entire paycheck on them, so why let them go to waste? Donate directly to local institutions like hospitals, nursing homes or shelters. Or, get in touch with an organization that repurposes wedding and event florals to those in need. A few we love are: Rebloom, Repeat Roses, Random Act of Flowers, The Power of Flowers Project and Petals With Purpose. And don't forget to ask your planner or florist for their suggestions too.
Food
You'll need to do a little research, since many food banks, hospices and shelters have restrictions on what kind of food donations they'll accept. For example, they might not take anything perishable. But talk to your caterer about options, especially for any packaged goodies, like edible favors, welcome basket treats and so on.
Décor and Favors
A great idea for décor and favors is to offer them to local engaged couples in need of some support. Check if there's a way to get in touch with your community members—maybe create a Facebook page to spread the word—and see if there are any couples who could benefit from your beautiful decorations. If you have edible prepackaged treats or favors, consider gifting them to a children's or women's shelter.
Venue
Okay, we admit this one's tough. You've booked the ballroom, DJ, décor, tables and chairs, and all the food—what do you do? One of the coolest ideas we've seen is a woman who turned her canceled wedding into a Beyoncé's "Lemonade"-themed cancer fundraiser event. If that's not making the most of a rotten situation, then we don't know what is.