Ready to Go Wedding Dress Shopping? Start With This Detail
Finding a neckline you love is key.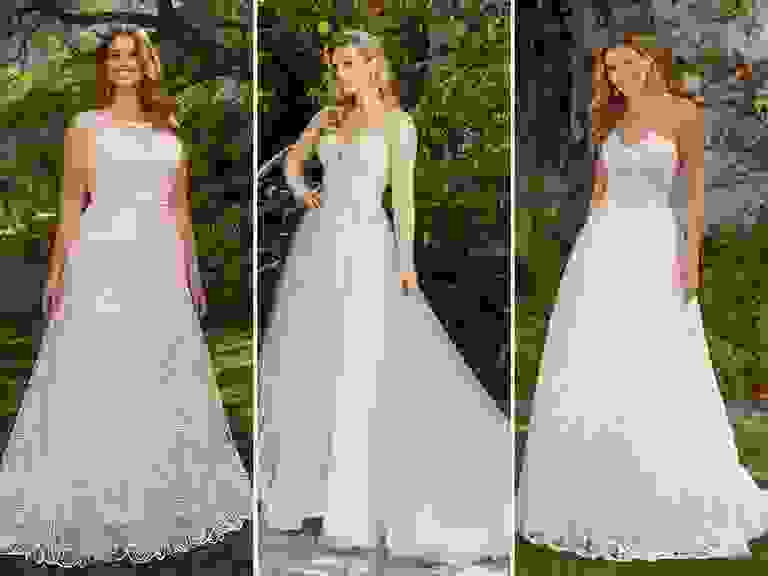 There are a lot of factors to consider when it comes to wedding dress shopping—namely budget and overall style. But from there, we think the neckline should be top of mind. After all, besides your hairstyle, what will frame your smiling face better? Click or tap below to get the scoop (see what we did there?) on each neckline and check out a few of our favorite styles.
And if you can't find a gown that checks all the boxes, don't worry: Casablanca Bridal makes it easy to customize any dress to your measurements and preferences. Whether you want to raise or lower the neckline, or add illusion fabric or sleeves, the possibilities are endless.