Engagement Ring Advice from Rony Vardi of Catbird: 'Do what you want!'
We talked to jewelry trendsetter Rony Vardi of Catbird to get the scoop on nontraditional engagement rings.
by The knot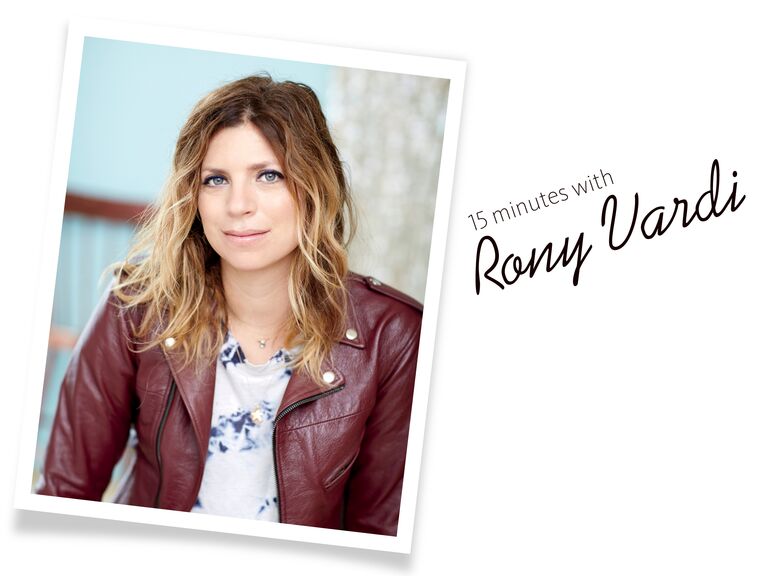 You might not recognize the name Catbird, but you've probably seen the knuckle ring trend the 10-year-old brand invented on celebrity fans of the brand like Taylor Swift, Alexa Chung and Kate Bosworth. Now, Catbird is getting noticed for its seriously stunning wedding bands and engagement rings. We recently sat down with founder Rony Vardi to chat nontraditional engagement rings, ring selfies and (of course) whether or not the size of your diamond really matters.
Read Vardi's tips below and check out more from Catbird here!
We love your engagement rings and bands—they're so unique. What made you decide to focus on bridal jewelry?
"That part of the business grew organically as the creative, artsy neighborhood of Brooklyn, New York, that we're in grew up around us. The same people who were already shopping with us were now getting married, and they wanted rings that were nontraditional. So in 2008, we started carrying wedding rings, and then last year we launched our own engagement ring line."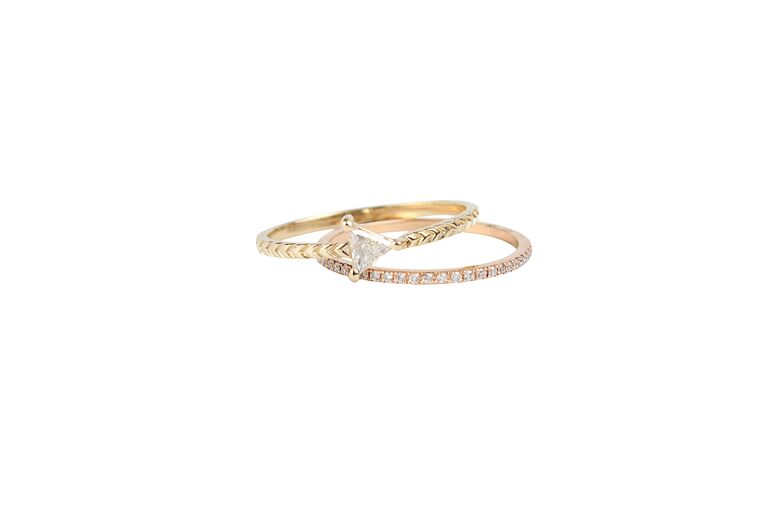 Kira ring, $1,150, Digby + Iona; Fairy Light eternity band, $1,300, CatbirdNYC.com
Ring sizing can be kind of confusing. What's one great tip all couples can use?
"If a ring is set with diamonds inside the band, get it a little bigger because it can never be resized—but you can always put in a sizing ball. Over time your fingers may get bigger, whether you get pregnant, move to a warmer climate or just eat a lot of potato chips."
What's a new piece in your engagement ring line that you can't help but swoon over?
"The Swan Queen, a limited edition piece. It's a salt-and-pepper pavé band of pink diamonds flanking either side of a center ice one. My buyer Leigh Plessner and I handpicked the stones. It's something we could only do as we added expert jewelers to our studio, and now we have 17."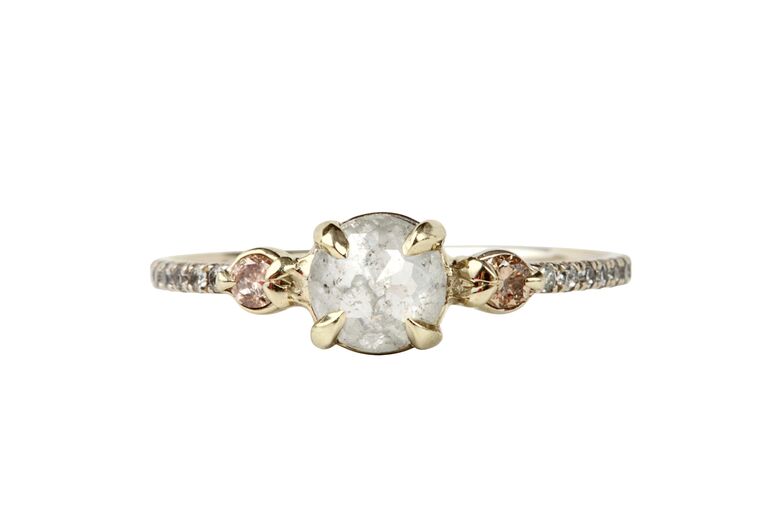 Swan Queen ring, from $5,800, CatbirdNYC.com
Does size—of the diamond, of course—really matter?
"We're seeing more people doing what's right for them and not being concerned about what their neighbor or coworker might think about the size of the stone. Do what you want!"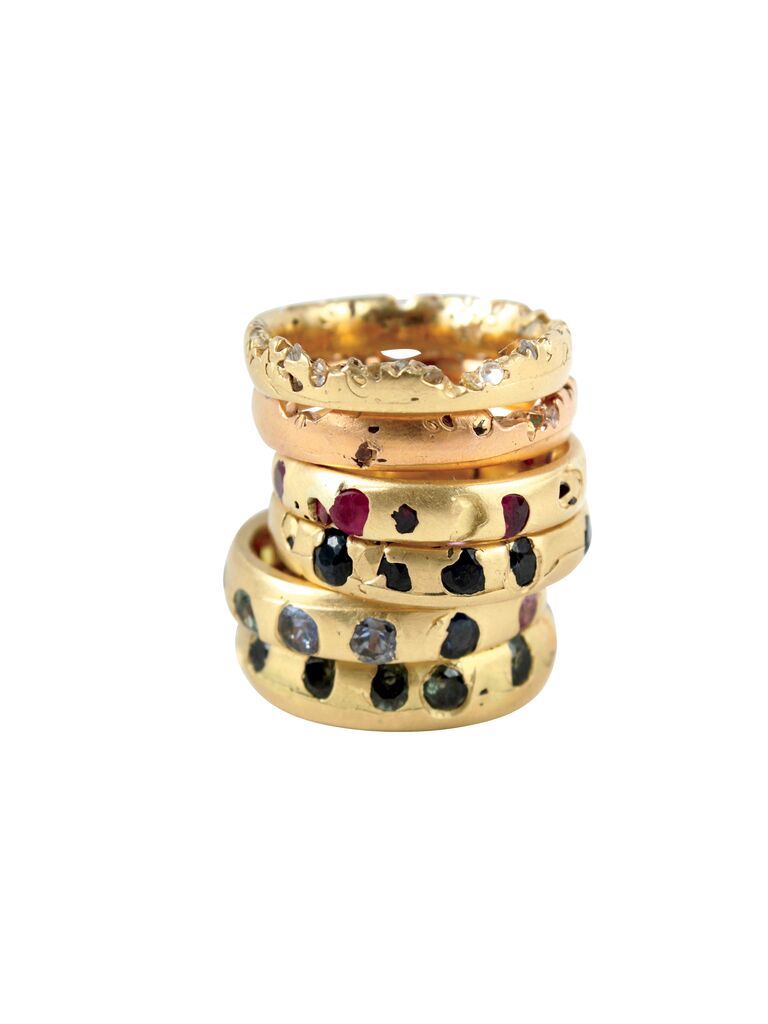 Bands, from $3,400 each, Polly Wales, CatbirdNYC.com
What's your best ring selfie tip?
"Wash your hands with cold water first. Then put lotion on and let it sink in. Shake your hands out because the tendency is to stiffen your hand. Make sure your pinky is tucked close your ring finger, so that you're not doing that weird Star Trek thing. Keep your wrist in the shot—that elongates the perspective. Or just take a photo of the ring in a box, propped at a nice angle. And early afternoon sunshine is the best light. Finally, take 5,000 photos and post the good one on Instagram!"
Want more engagement ring inspiration? Check out our ring galleries here!