Celebrities Who've Worn Lab-Grown Diamonds, Including Engagement Rings
See which stars are flaunting the trending jewels.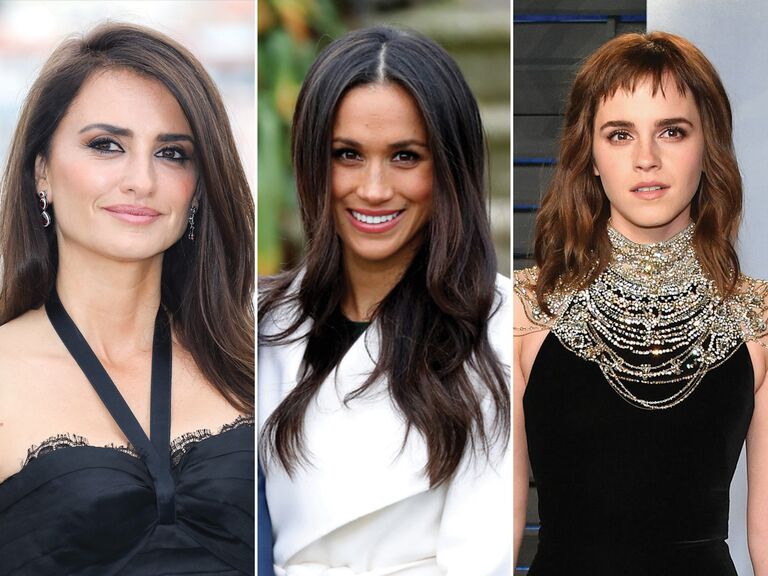 Tony Barson/FilmMagic, Chris Jackson/Getty Images, Dia Dipasupil/Getty Images
We have included third party products to help you navigate and enjoy life's biggest moments. Purchases made through links on this page may earn us a commission.
Diamonds are a fashion lover's best friend—but the very definition of the precious gemstone is changing thanks to new up-and-coming jewelry technology. Since their introduction to the jewelry industry, lab-grown diamonds have transformed the way jewelers and consumers are approaching the diamond procuring process. The synthetic method of creating what was once a rare gem has made finding (and buying) diamonds more accessible to consumers.
Lab-grown diamonds are reaching the bridal industry too with retailers like De Beers and James Allen capitalizing on the trend by creating lab-grown diamond engagement rings and wedding bands. Not only are the prices for cultivated jewels lower than a diamond mined from the earth, a lab-created diamond can be grown much faster than it takes to mine one. As the trend becomes mainstream, it's becoming more popular among celebrities, influencers and consumers as well. Here, we break down everything you need to know about lab-grown diamonds, as well as all the celebrities who can't stop wearing them.
Lab-grown diamonds are physically, chemically and optically the same as a mined diamond. Advanced technology allows jewelers to mimic the exact environment underneath the earth's crust where diamonds are naturally formed. With a combination of high pressure and high temperature or through the use of a chemical vapor deposition, lab-created diamonds are produced in a fraction of the time it takes for a natural diamond to grow.
Can you see the difference between a lab-grown diamond and a mined diamond?
Once created, jewelers cut and polish lab-grown diamonds as they would with any other diamond mined from the earth. This process results in two stones that look identical.
Are lab-grown diamonds eco-friendly?
Reports show that the creation process still leaves a carbon footprint as with anything expending energy. The same is applicable to mined diamonds, which drill into the earth. While the diamond industry is overwhelmingly committed to ethically-sourced gemstones, lab-created jewels ensure a conflict-free production process.
As lab-grown diamonds become mainstream, more celebrities are starting to wear the trending jewels on the red carpet—many of whom are eco-friendly activists and human rights advocates. Below, see the stars who've worn lab-grown diamonds, including engagement rings.
Bindi Irwin
Bindi Irwin, daughter of the late Crocodile Hunter Steve Irwin, got engaged to longtime boyfriend Chandler Powell in July 2019, and the conservationist's ring paid homage to her history of environmental work. She shared the news of the proposal on Instagram, along with the details of her lab-created diamond ring. "For those wondering about my ring, I'm so happy to share," she wrote. "My ring features a lab-grown diamond and is made with rose gold recycled metal. Chandler was incredibly thoughtful when he chose it, the ring captures the essence of who I am (with its vintage flare) and our life together, with the twisted band and scattered diamonds."
Nikki Reed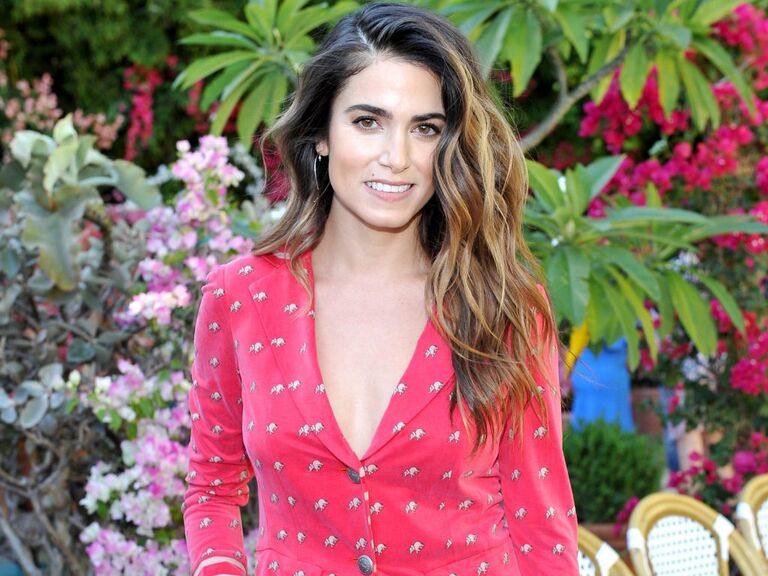 Actors Nikki Reed and Ian Somerhalder confirmed their engagement in February 2015, just six months after they began dating. While the Twilight actress's first engagement ring didn't feature a lab-grown diamond, she told The Knot that she plans to redesign her jewel with a synthetic stone. "When we were getting engaged, cultivated diamonds hadn't really hit the market in the way that we are now," she said. "Interestingly enough, I have such a wonderful, sweet, open-minded husband who's fully on board with me, at some point, redesigning my ring with a cultivated diamond.
She did, however, launch her own jewelry brand, Bayou With Love, which features a bridal line of jewels made with recycled gold and cultivated diamonds. "One thing that I definitely came across with my mission of creating sustainable goods was the misconception that sustainability and luxury can't live together," she explained. "I felt like creating jewelry with all of this recycled gold was the perfect opportunity to look that right in the face."
Penelope Cruz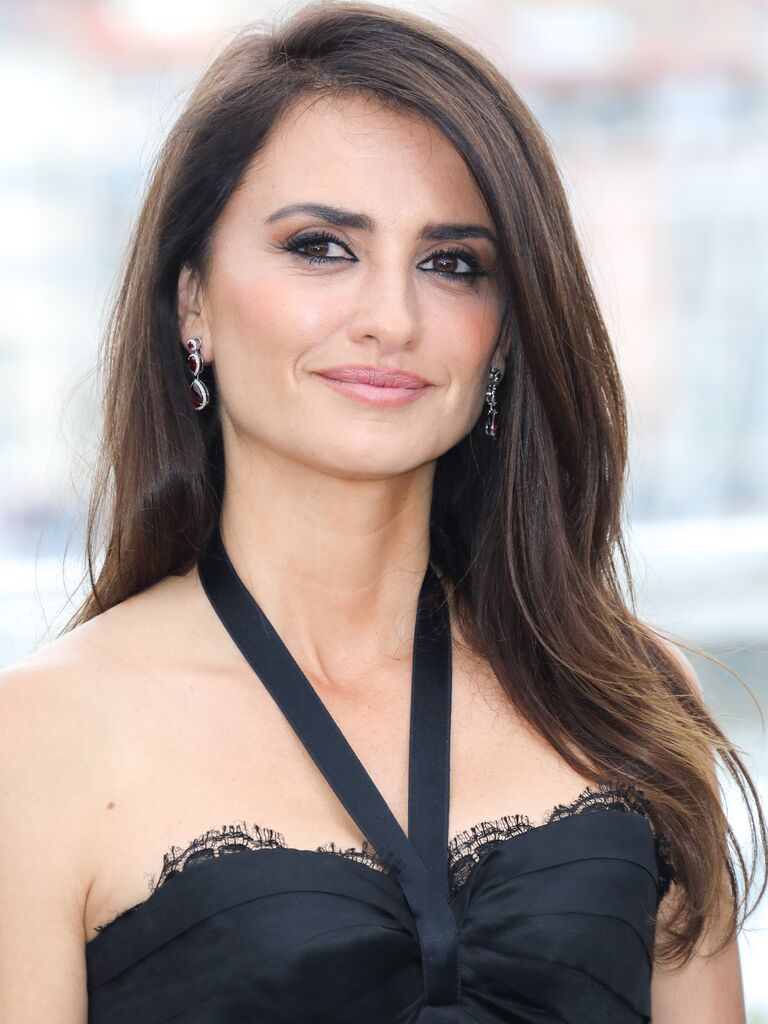 Perhaps one of the most vocal advocates for lab-grown diamonds, actress Penelope Cruz joined forces with Atelier Swarovski to create a collection of synthetic, red-carpet ready jewels which she debuted at the 71st Cannes Film Festival in May 2018. "To think that I am making something responsible, beautiful and empowering for women to wear is very emotional for me," she said in a statement. Her collection includes a variety of necklaces, earrings, bracelets and rings. In addition to lab-grown diamonds, her designs also include synthetic sapphires and rubies. Celebrities like Zendaya, Karlie Kloss, Laura Dern, Mandy Moore and Olivia Palermo have all worn pieces from Cruz's collection on the red carpet.
Meghan Markle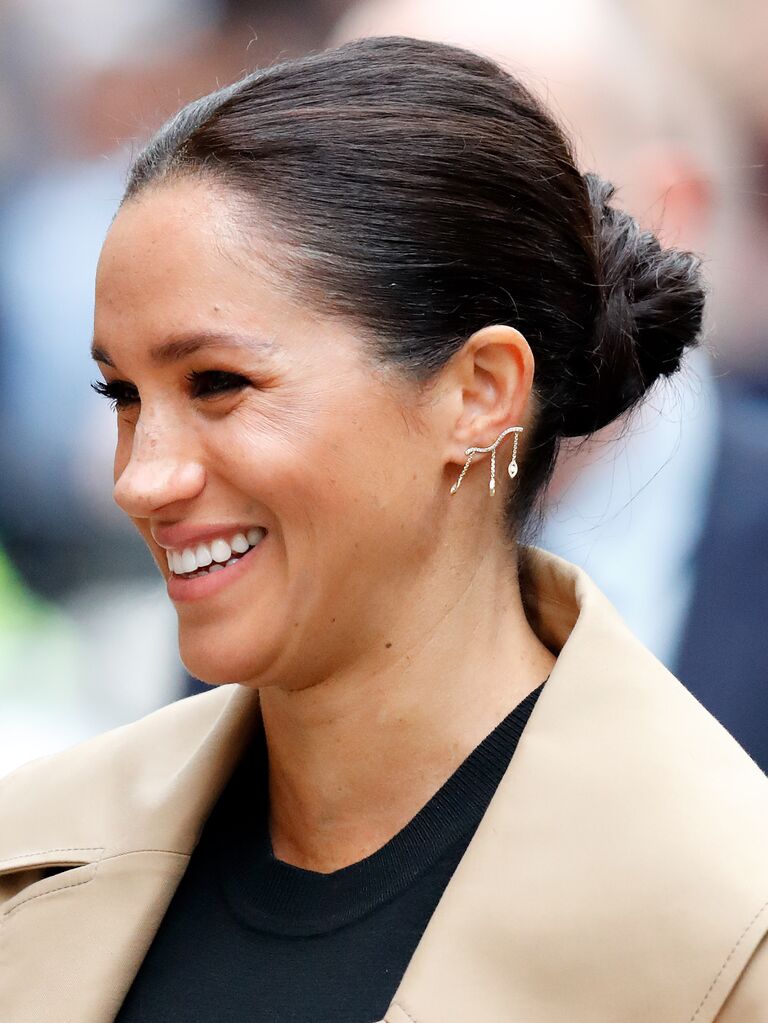 In January 2019, the Duchess of Sussex attended an event in London and accessorized her outfit with a pair of lab-created diamond earrings from Kimai, a Dutch jewelry company based in Belgium. The brand exclusively creates jewelry with lab-grown diamonds and further carries out their sustainable mission by packing all pieces in recyclable materials.
Leonardo DiCaprio
While he has yet to be spotted wearing lab-grown diamonds, Leonardo DiCaprio has become one of the biggest investors in the synthetic jewelry industry. After starring in the film Blood Diamond in 2006, a fictional thriller about the dangers of the diamond mining industry, DiCaprio became a vocal advocate for ethically sourced stones. In 2015, he invested in Diamond Foundry Inc., a San Francisco-based company that uses solar technology to produce lab-grown diamonds.
Lady Gaga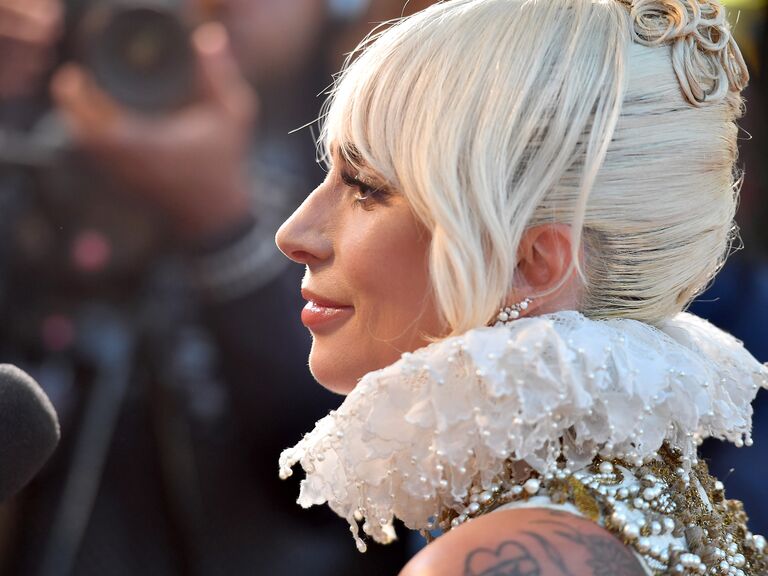 When Lady Gaga attended the London premiere of A Star is Born in September 2018, she stepped onto the red carpet in a Victorian-inspired Alexander McQueen gown, complete with a ruffled collar and beaded corset. To complete the showstopping look, she wore a pair of ethically-sourced cluster earrings from London-based jewelry designer Anabela Chan. Each Constellation Pearl Earring is made with three freshwater pearls and nine brilliant-cut lab-grown diamonds.
Emma Watson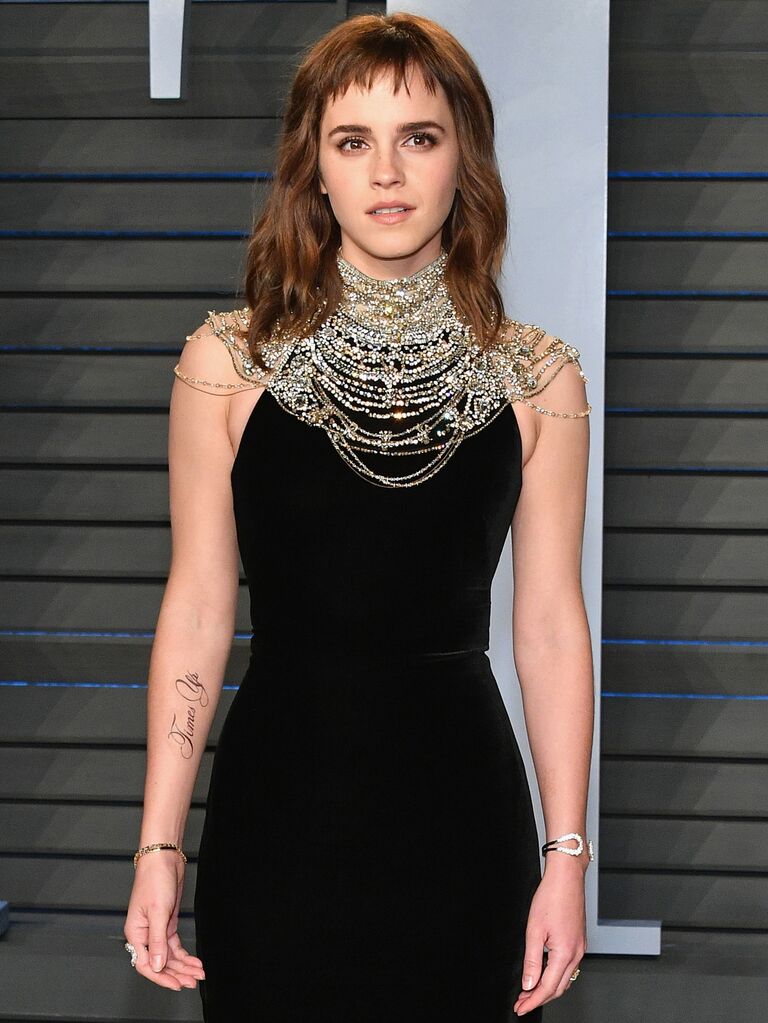 Actress and activist Emma Watson made a statement with her jewelry at the 2018 Academy Awards. When the Harry Potter star attended the Vanity Fair Oscars afterparty, she wore a variety of ethically-sourced and lab-created accessories. Her Vrai & Oro earrings were made from lab-grown diamonds and recycled gold. She also showed off a recycled gold sapphire cuff from Ana Katarina as well as a responsibly-sourced bracelet and ring from Ana Khour.
Camila Mendes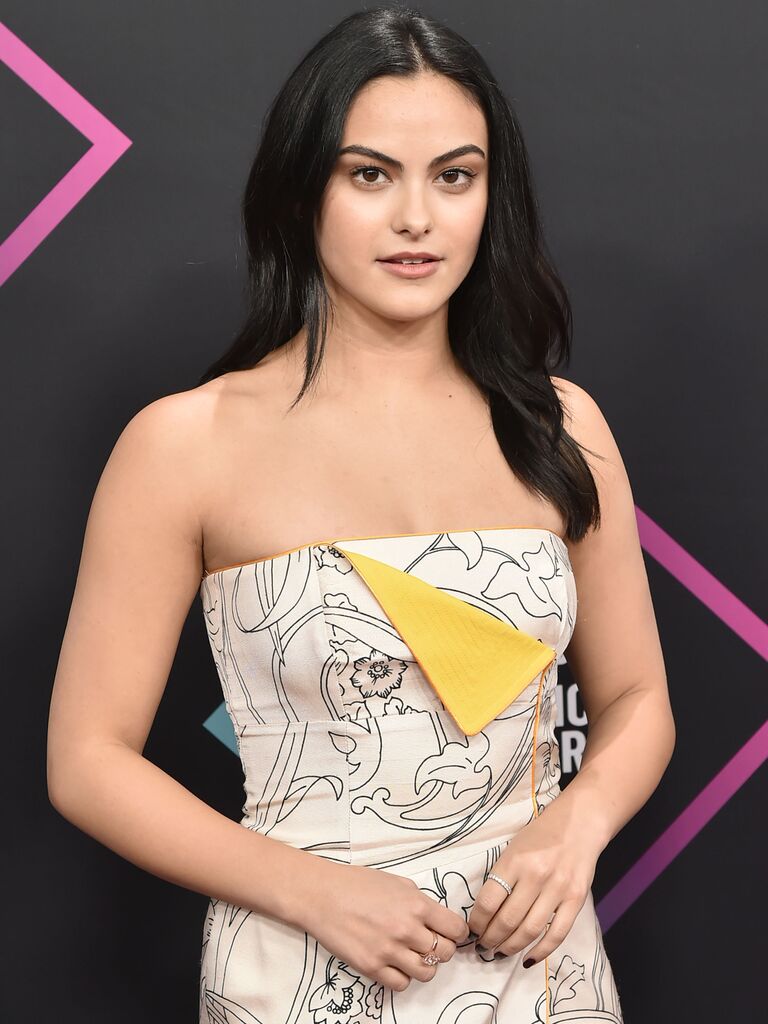 In November 2018, Riverdale actress Camila Mendes attend the People's Choice Awards wearing the "American Beauty": a 5-carat lab-gown pink diamond set on a 14-carat gold band. Created by Clean Origin, this synthetic jewel was a one-of-a-kind design that sold for $175,000.
Zoe Kravitz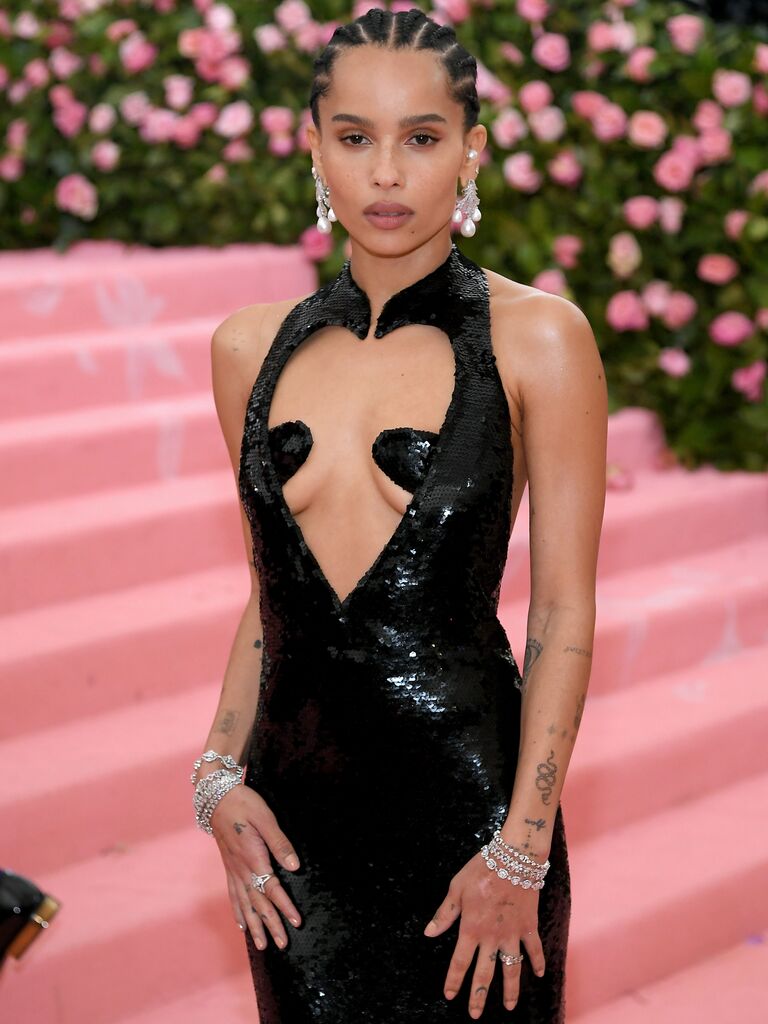 The theme for the 2019 Met Gala was "camp," an aesthetic that inspires exaggeration, theatricality and extravagance. Zoe Kravitz enhanced her thematic outfit—a sequined black dress with strategically placed cutouts—with a pair of dazzling earrings from Anabela Chan. The statement jewels featured a feathered design accented by pearls and lab-grown diamonds.