Cheerleader's Boyfriend Pops Out of Bulls' Mascot For Epic Proposal
by Simone Hill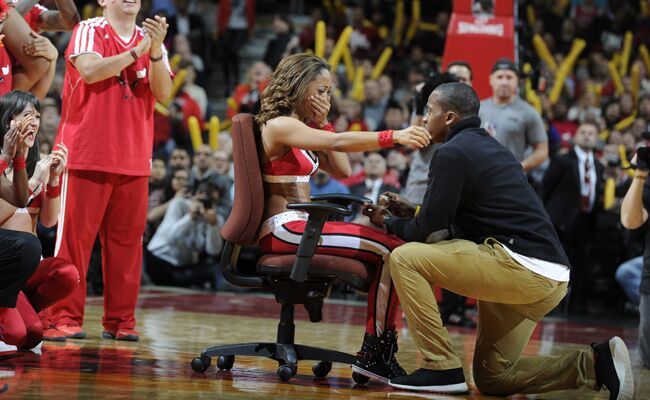 photo by
Photos by Bill Smith via HuffingtonPost.com
You don't have to be a Bulls fan (or even a basketball fan!) to get emotional over this epic marriage proposal which combines sports, dancing AND a team mascot. Chicago Bulls cheerleader Ariana Rosado thought she was doing a routine performance with her fellow Luvabulls dancers during a game against the Miami Heat on Thursday. What Ariana didn't know is that her boyfriend Shane planned a very memorable surprise proposal that made the whole arena erupt with cheers. See photos and video from the proposal below!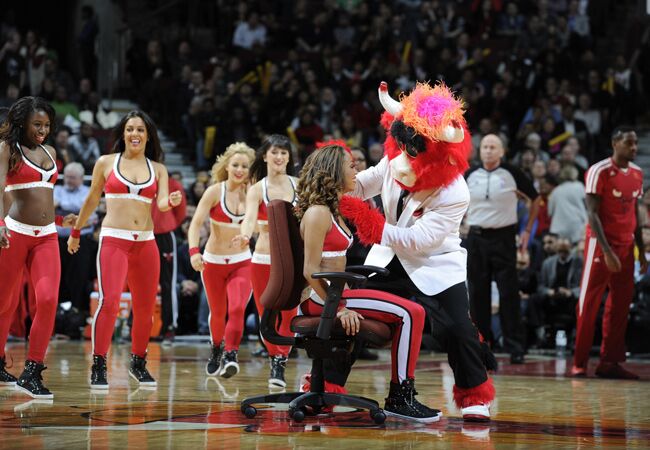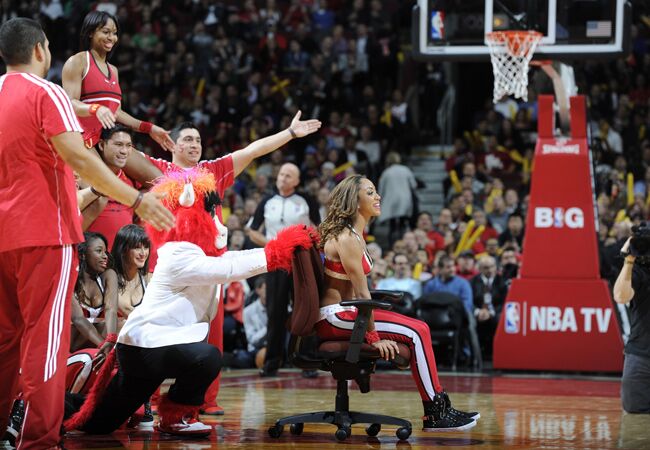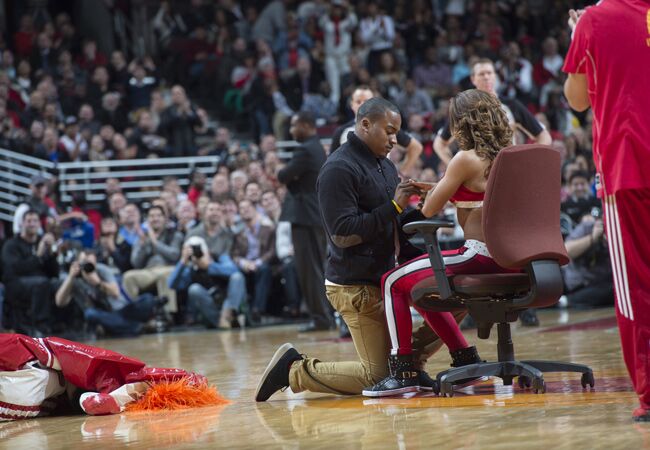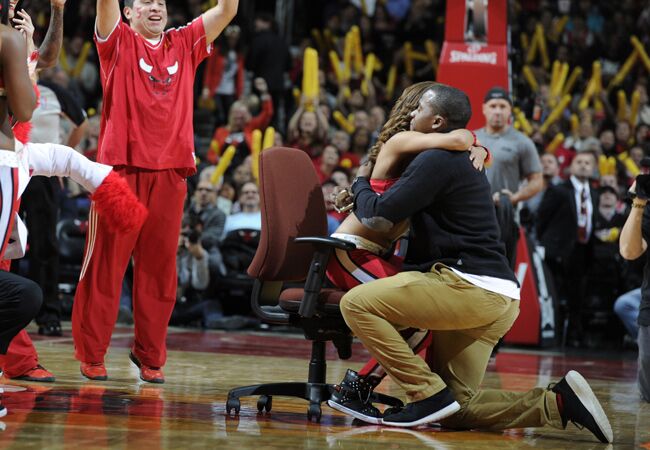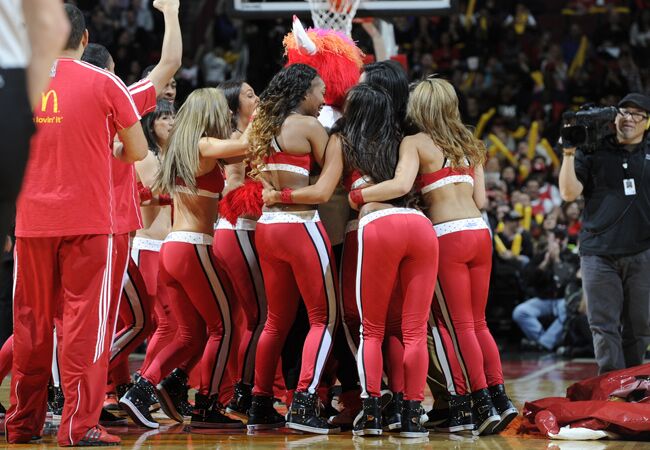 Photos by Bill Smith via HuffingtonPost.com
Want more? Of course you do!
> She found out he was going to propose so he did this
> The best proposal stories 2013