Chrissy Teigen Donated $100K To Charity For A Wedding Gift!
by Ivy Jacobson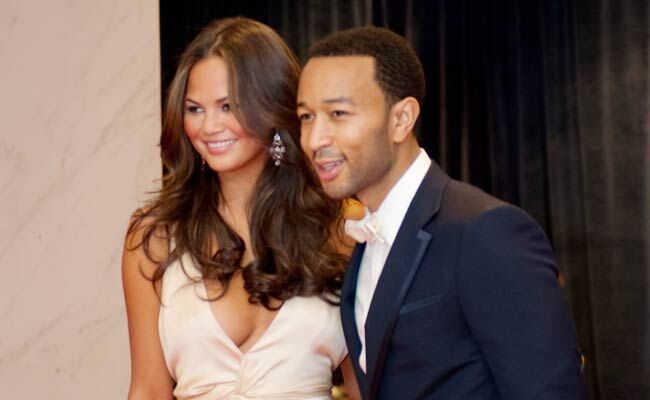 Newlyweds Chrissy Teigen and John Legend are still basking in the glow of their beautiful Sept. 14, 2013 wedding in Italy. However, Teigen received a gift that she wasn't expecting from billionaire philanthropist Stewart Rahr last week, according to the New York Daily News. Chrissy, John and Stewart attended the same Sports Illustrated party in Miami, and Stewart told the couple to choose a charity and he'd send $100,000 to the organization of their choice as a belated wedding present. Chrissy ended up choosing the Somaly Mam Foundation, which battles sex trafficking.
While we can't all be Chrissy Teigen (or John Legend's wife, for that matter) and have very benevolent friends, Stewart's act of generosity can be replicated at your own nuptials.
If you have one too many toasters or love the dinnerware set you already have, it's a selfless idea to have your guests donate to a cause that you and your fiancee care about. It's easy to do in lieu of a registry announcement, and there are lots of options to choose from.
Create a CrowdRise charity registry so your guests can directly make donations to your cause as a gift. Also, if you still want to sign up for a traditional registry, you can sign up for your registry at WeddingChannel.com, and the site will donate to the charity of your choice whenever a gift is purchased from a participating retailer from your registry profile or wedding website.
You can also act charitably in other ways at your wedding, too:
Donate centerpieces to a local nursing home, church or hospital after your wedding.
Donate any leftover food or wedding cake from your reception meal to shelters in your area.
If you want to make

a donation to the charity of your choice in lieu of favors for your guests, buy

custom-designed charity postcards

for each place setting or table.
Want to read more about real couples who have charity registry stories? Right here!
> Allie & Josh's real charity registry story
> Ann & Justin's real charity registry story