7 Late-Night Wedding Snacks Inspired by Cinco de Mayo
You don't need to have a May 5th or fiesta-themed wedding to bring a touch of Mexican flair to your reception. Get your fix with these Cinco de Mayo–inspired bites!
by Carrie Anton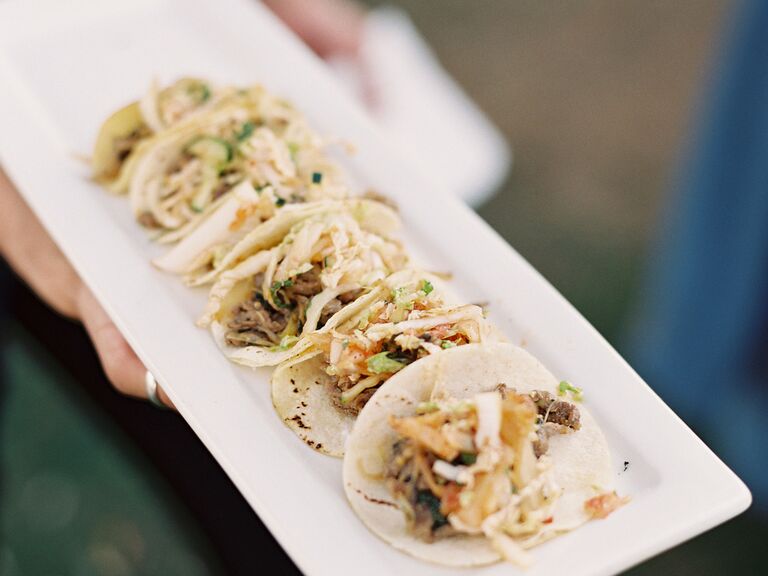 Caroline Tran/Contemporary Catering
After a long day of celebrating your newlywed status, your guests might need to refuel to stay moving on the dance floor. But don't worry—late-night snacks are the ultimate crowd-pleaser and the perfect reception pick-me-up. Mexican cuisine has so many delicious options that are easy to serve to a crowd, so if you're stumped on what to offer, consider one (or all!) of these tasty Cinco de Mayo–inspired snacks to satisfy your guests' after-dark cravings.
1. Classic Tacos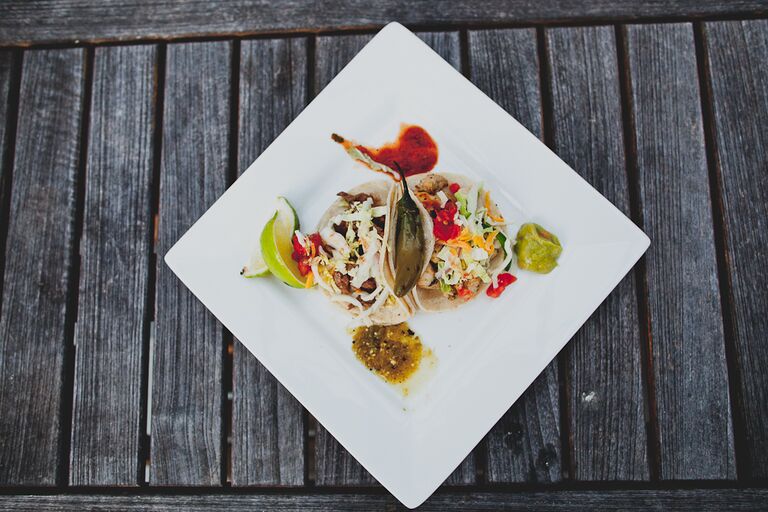 Ryan Haack/Contemporary Catering
Tacos are a must if you're serving Mexican snacks. Bring in an on-site taco chef to put on a fun display and serve customizable hand-held eats.
2. Plátano Macho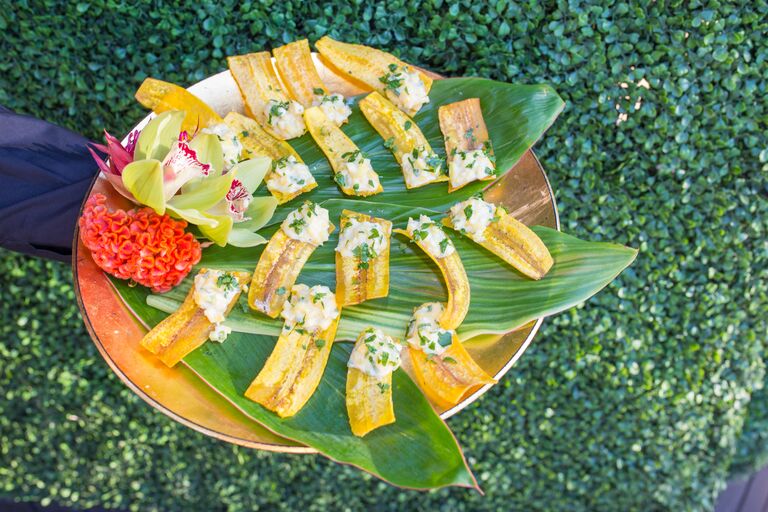 The Good Photographer/Modern Art Catering
Spanish for "macho bananas," plantains might seem more tropical than Mexican, but this versatile fruit is popular in Latin and Mexican cuisines. Try it fried with a dipping sauce of banana aioli for a sweet-and-savory combo.
3. Mini Mexican Munchies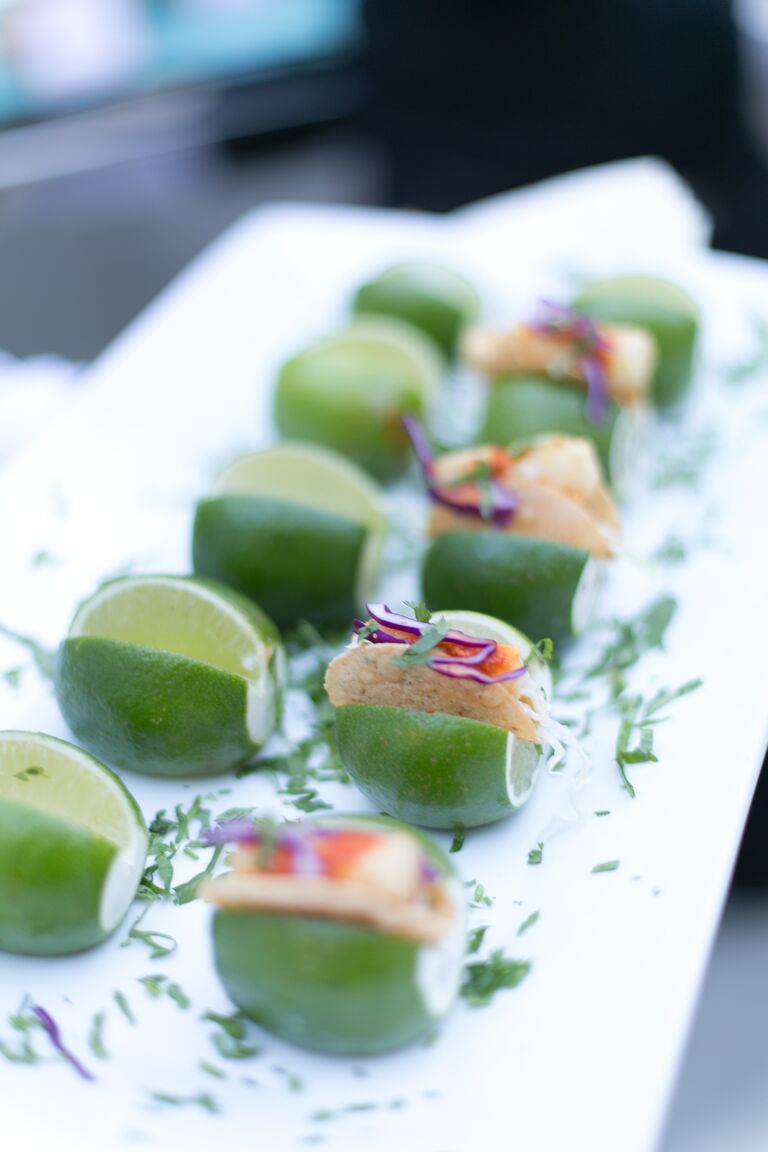 Kylie Chevalier/Modern Art Catering
Since you'll already have served a full meal, keep your late-night snacks bite-size (they're easier to handle and way less messy too). Try serving something like these crispy, mini fish tacos with chipotle rémoulade and red pepper gastrique.
4. Pre-Siesta Salad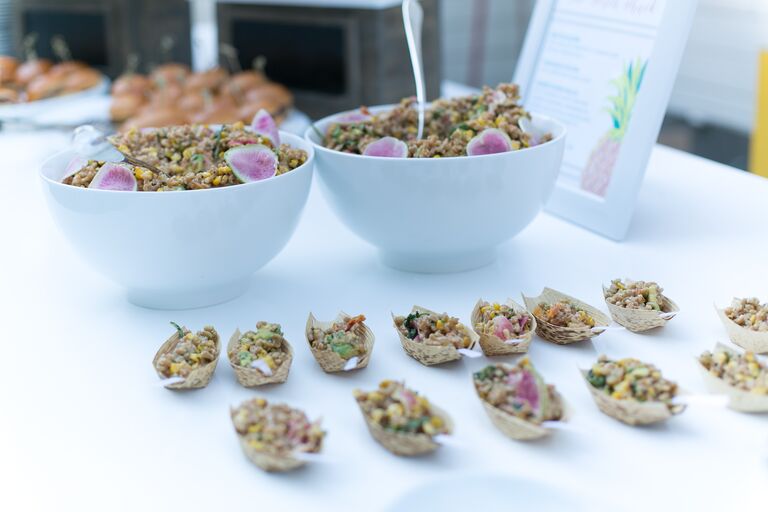 Kylie Chevalier/Modern Art Catering
Late-night provisions don't have to be unhealthy—let salads be the star when the sun goes down. One to try: herbed farro with charred corn, poached cherry tomatoes, watermelon radish and arugula.
5. Tacos With a Twist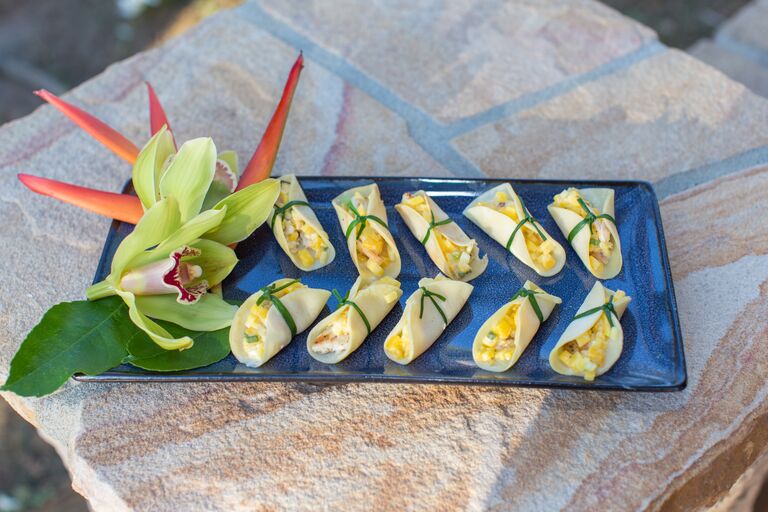 The Good Photographer/Modern Art Catering
Elevate your standard taco by swapping out the shell for something unexpected. In this fresh bite, the tortilla is replaced with a mango crepe and topped with smoked mahi mahi and corn relish.
6. Mexican Grilled Cheese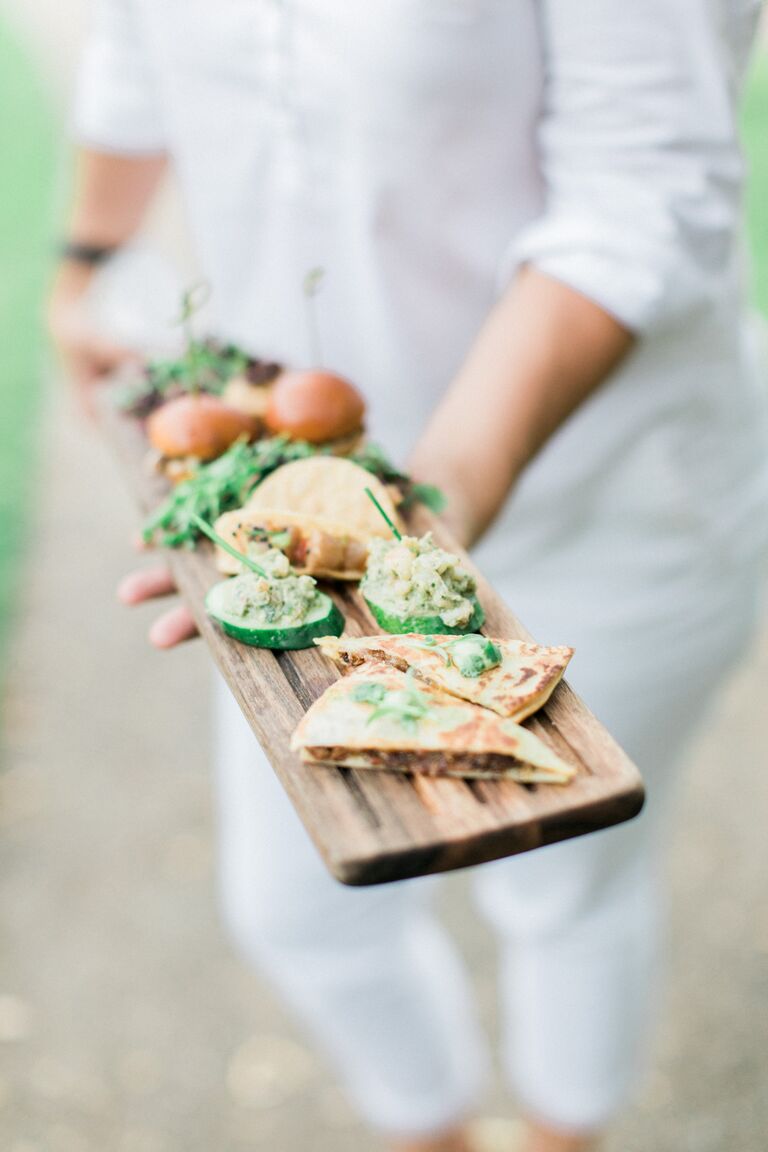 Korman Photography/Contemporary Catering
Who can resist melted cheese between toasty bread? Serve quesadillas with a variety of dips for a Mexican take on the classic grilled cheese.

7. After-Party Paloma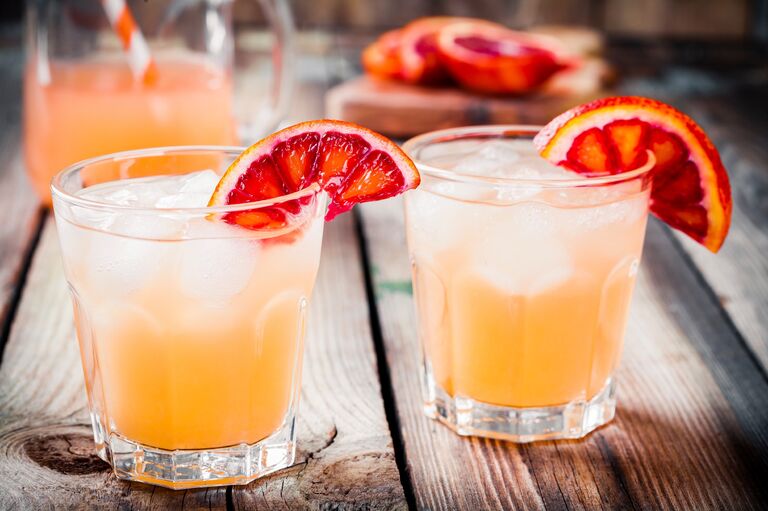 Keep the party going with a second signature drink fit for a fiesta. Try a refreshing, tequila-based cocktail, like a Paloma, made with fresh-squeezed ruby red grapefruit juice, club soda and simple syrup.