Claire Pettibone Wedding Dresses Feature Romantic, Detailed Designs for Fall 2015
by Rachel Torgerson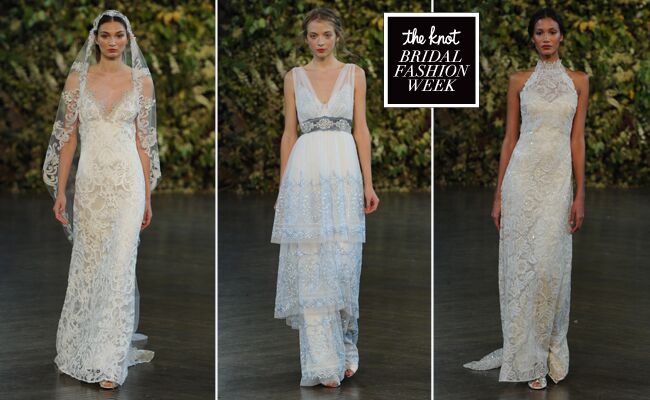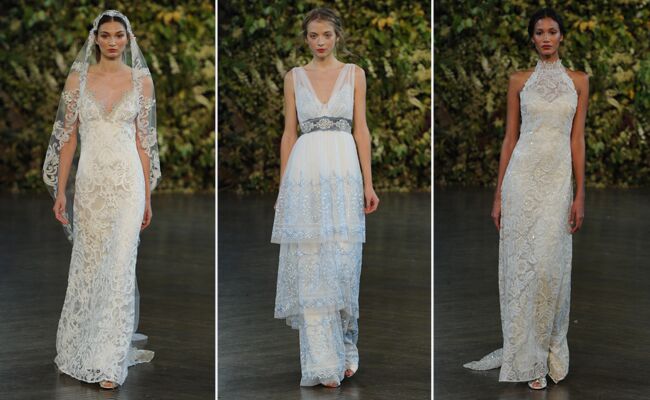 Claire Pettibone's Fall 2015 collection of wedding dresses focuses on romantic and Gothic aesthetics. Inspired by Notre Dame in Paris and Westminster Abbey in London, the designer's new dresses take on the essence of stained-glass windows and precious metals. Ornate facades, intricate leaded glass and carvings were all interpreted into detailed lace and silk embroidery in the collection. Notable trends from Claire Pettibone's new line include: romantic, scalloped necklines in deep, plunging V-necks; fringe-lined cap sleeves; subtle ice blue lining; and empire silhouettes with flowing "angel" sleeves. See every dress from the Fall 2015 collection below.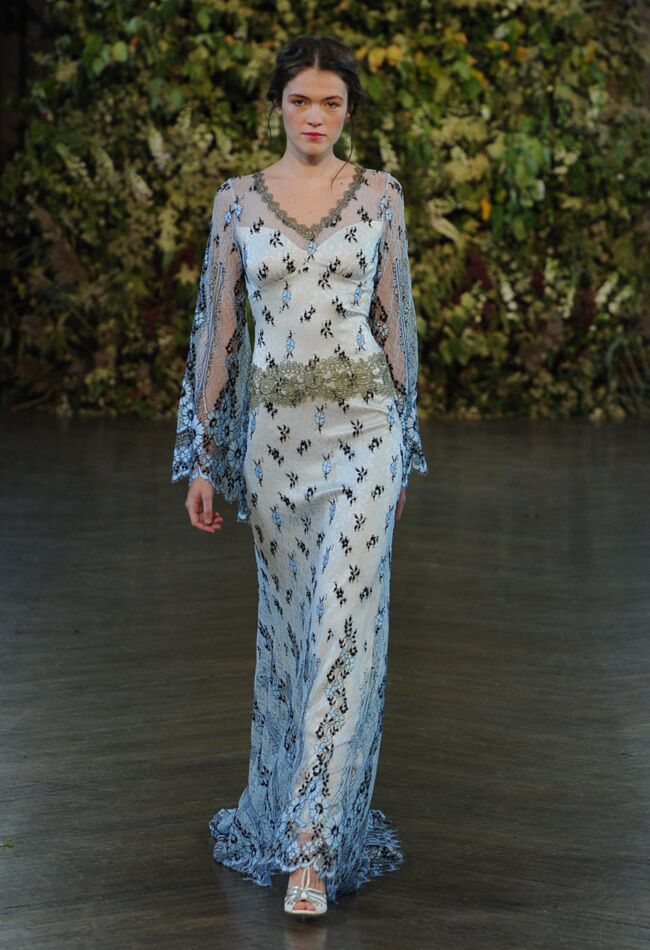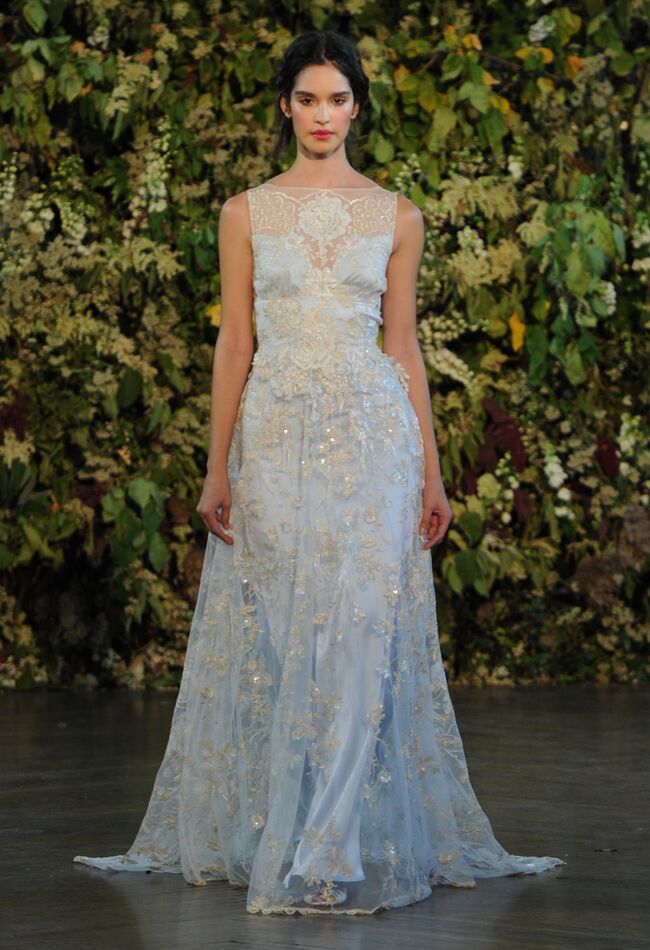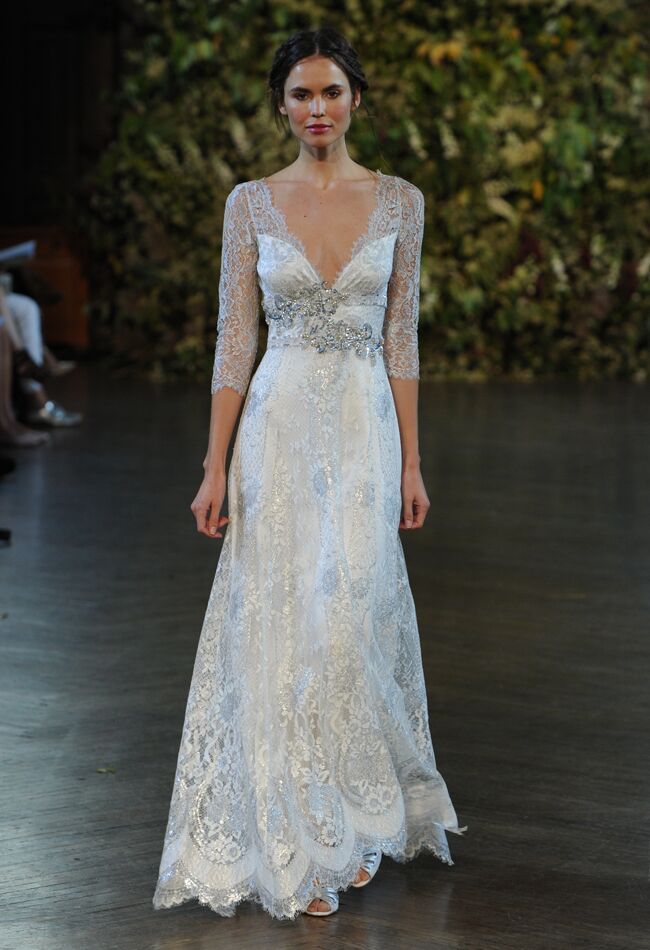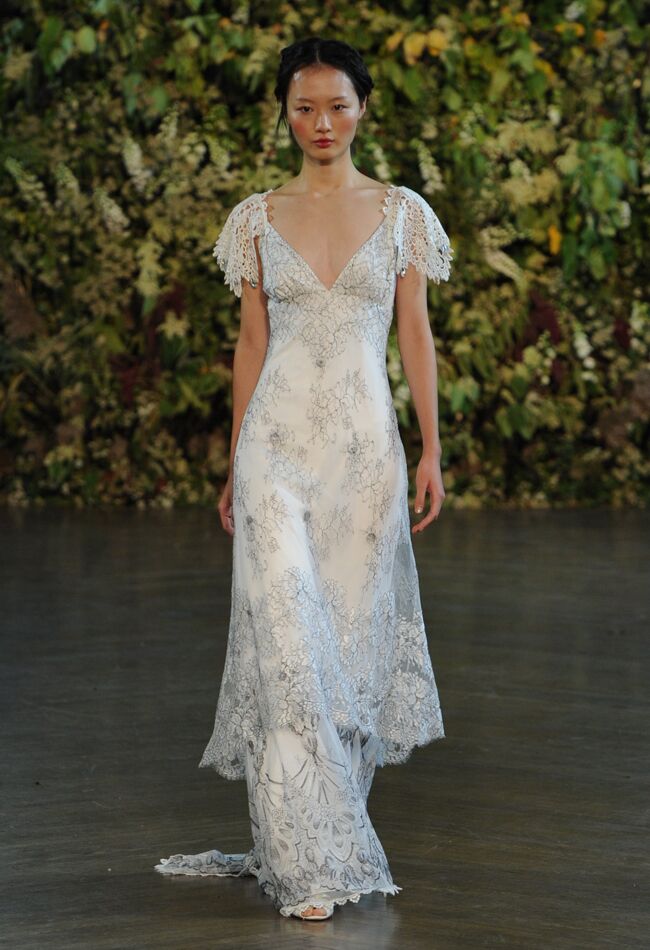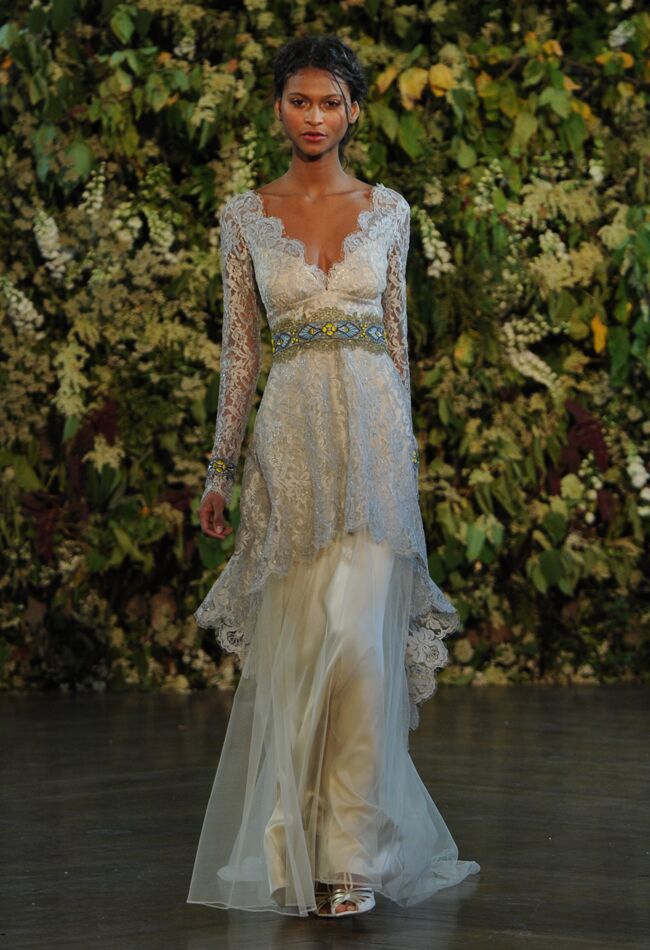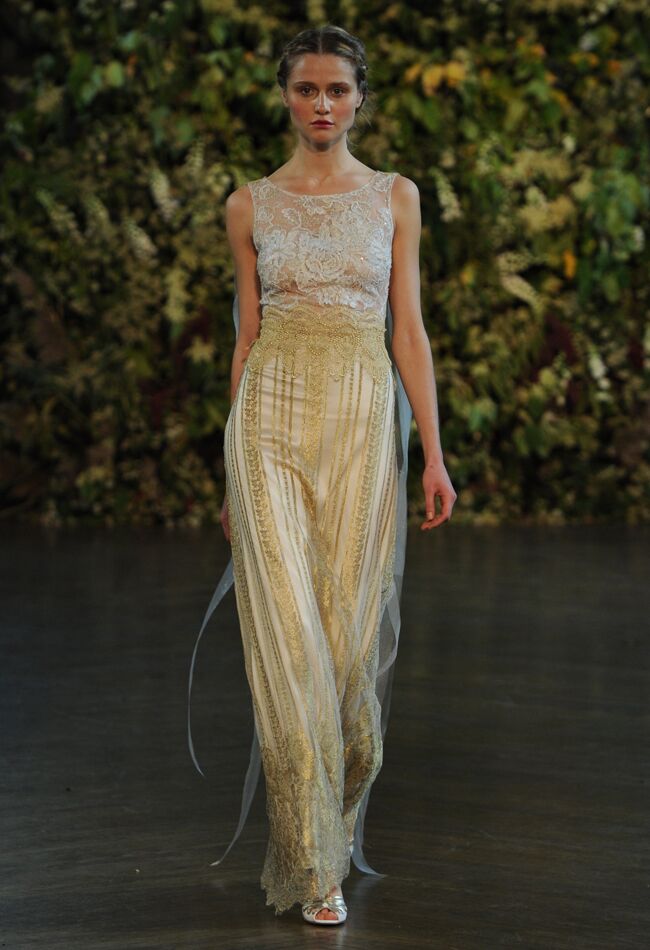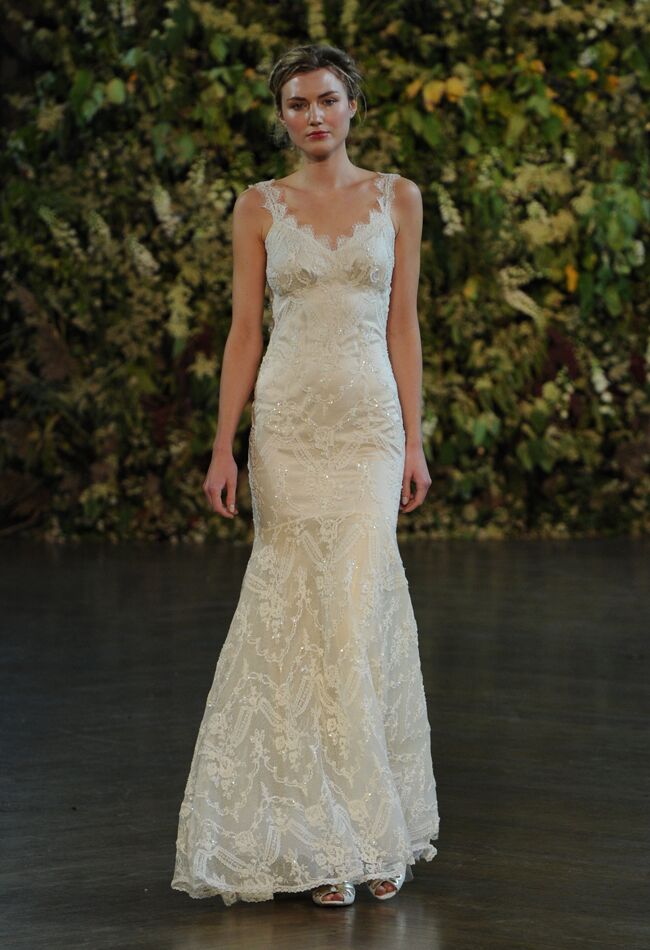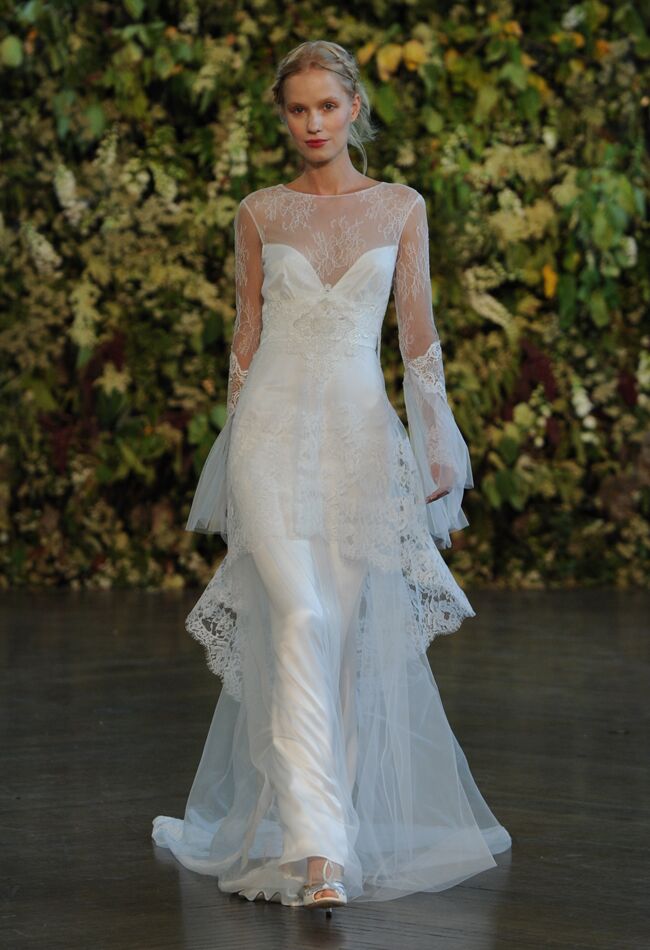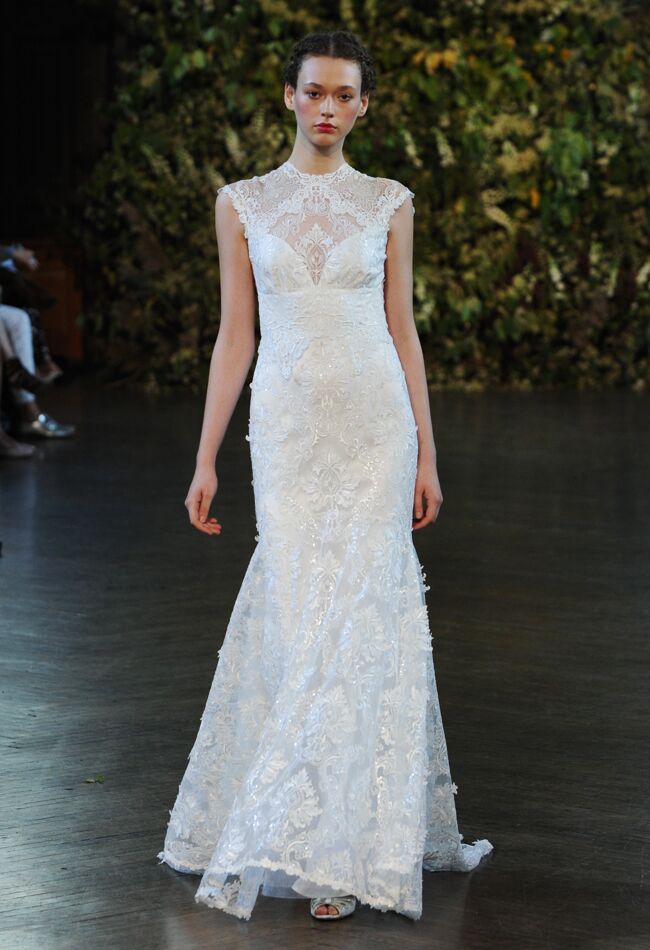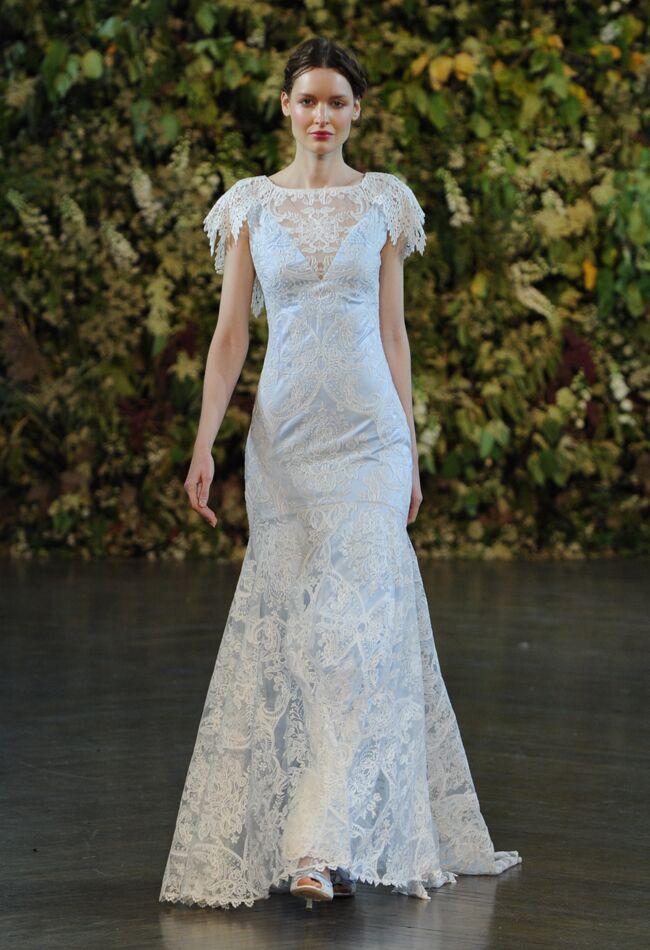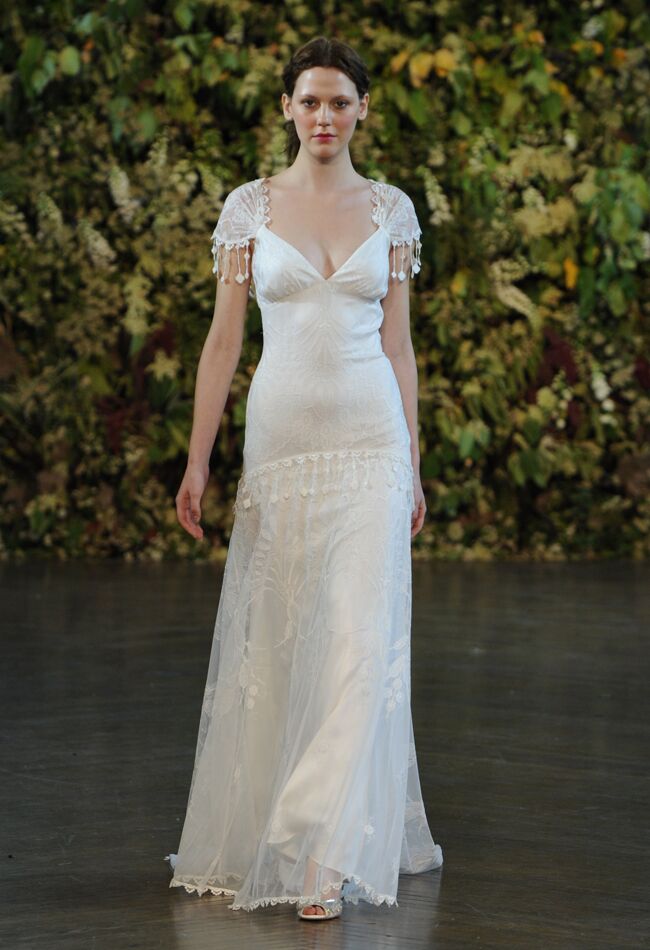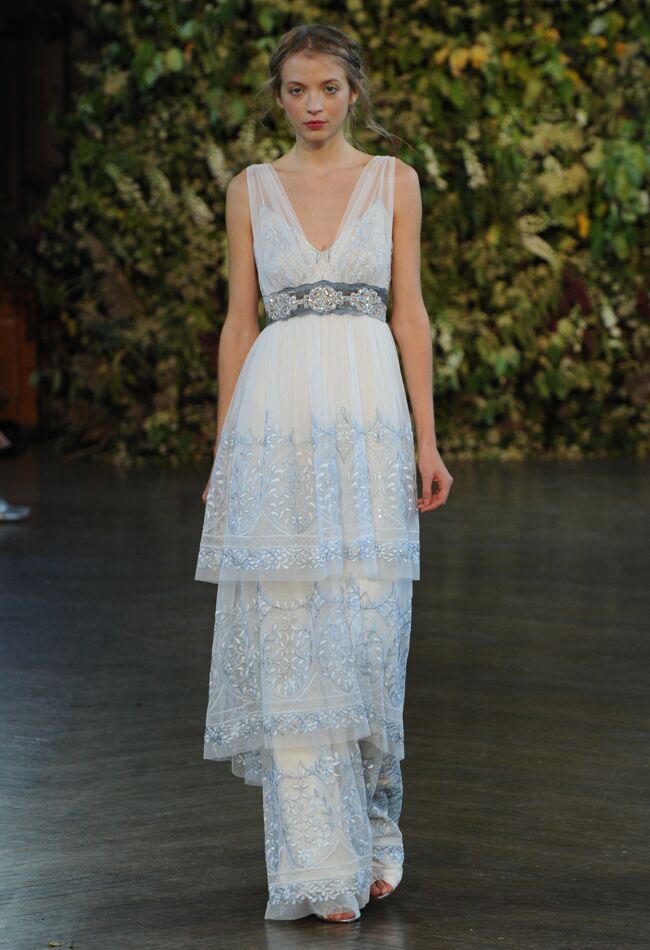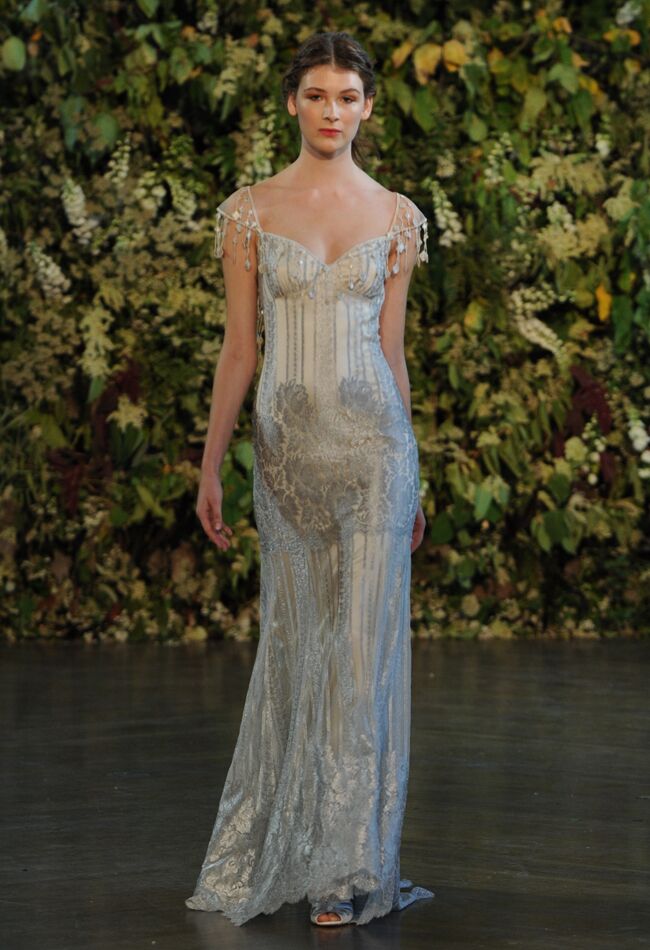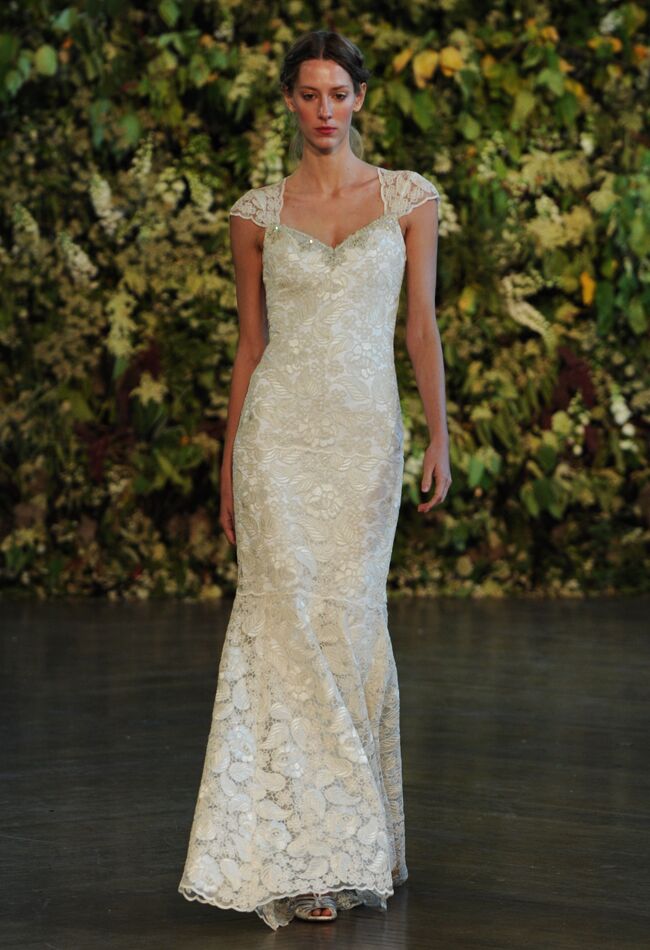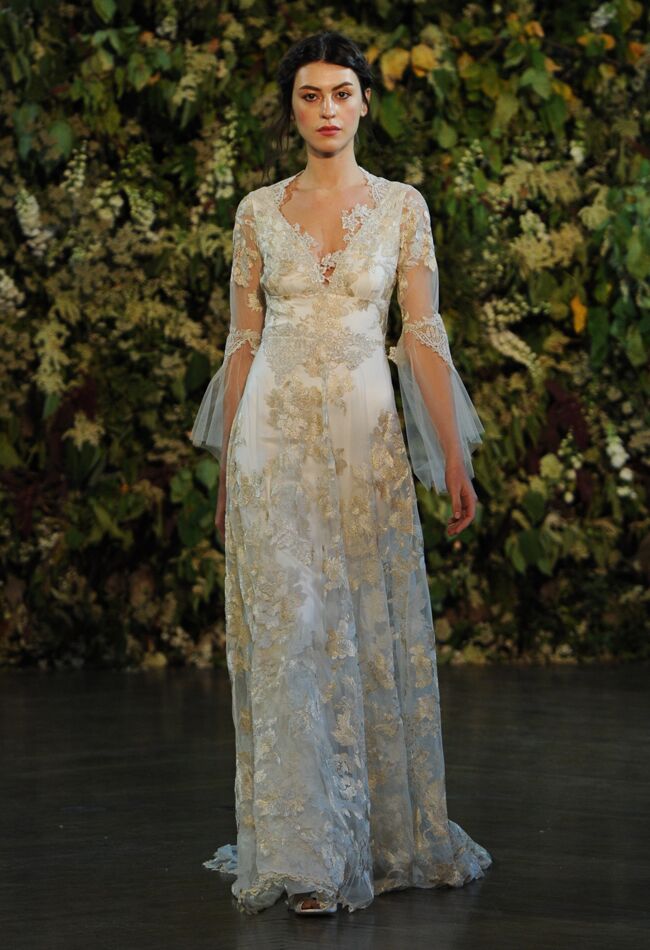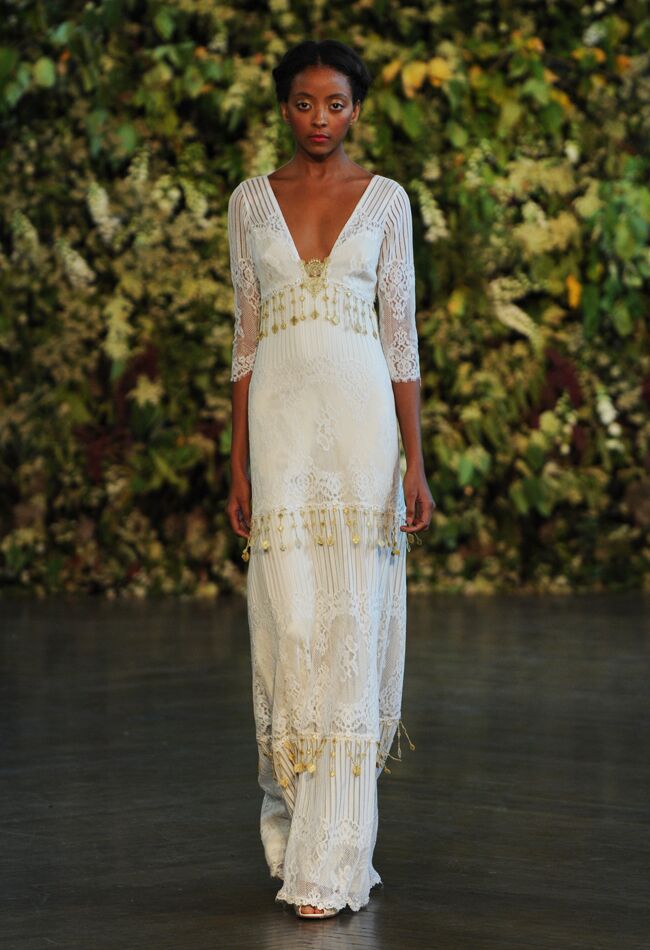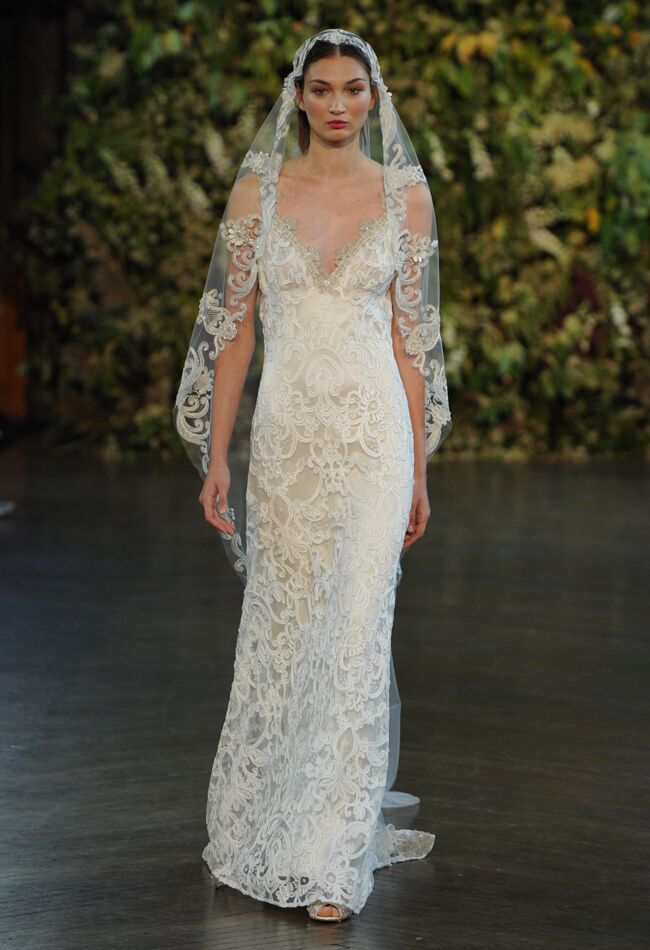 Want more? Right here!
> See more from Bridal Fashion Week here!
> Download The Knot's #1 Wedding Dress app for iPhone or Android!