Claire Pettibone Fall 2017: Vintage-Inspired Wedding Dresses
From flirty florals to chic metallics, this vintage collection pulls inspiration from the seasons.
by Andrea Fowler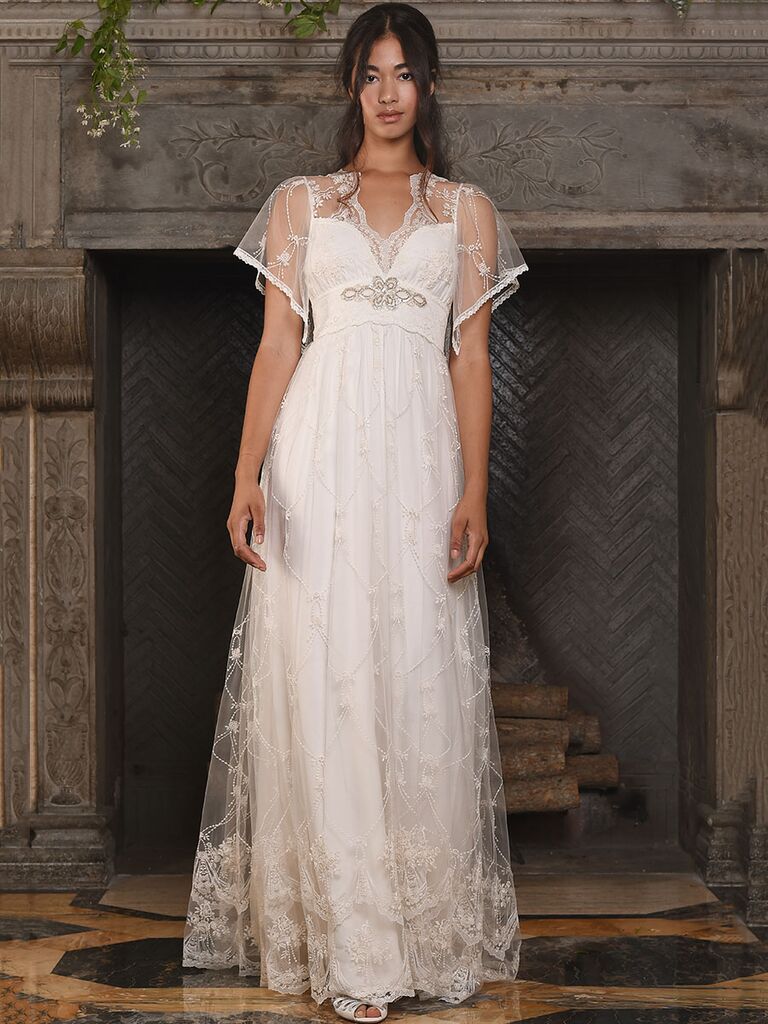 The Designer: Claire Pettibone
The Details: Inspired by the four seasons, the Fall 2017 collection from Claire Pettibone is still versatile enough to be worn by any bride, any time of the year. "I love that each season has a very defined mood, although I believe a dress from spring could certainly be worn for a fall wedding, and a winter gown could be perfect for a summer soiree," says Pettibone. "I present this collection as an inspirational starting point, and leave it to the creativity and individual personalities of my brides to make these dresses their own."
The looks: The seasonal gowns epitomize the feeling of spring, summer, fall and winter with sheer details, breezy tulle, texture and dimension with metallic embroidery and the subtle shimmer of sequins.
See every dress from the Claire Pettibone Fall 2017 line below. Love these looks? See more Claire Pettibone wedding dresses right here.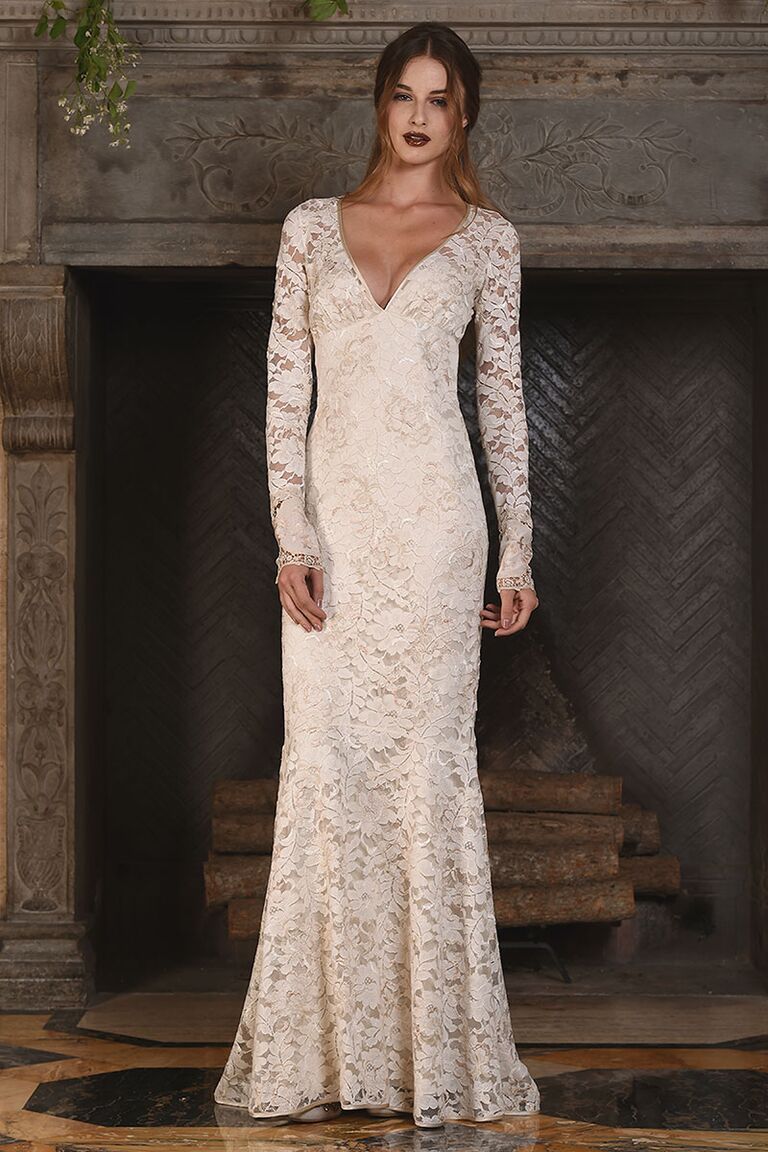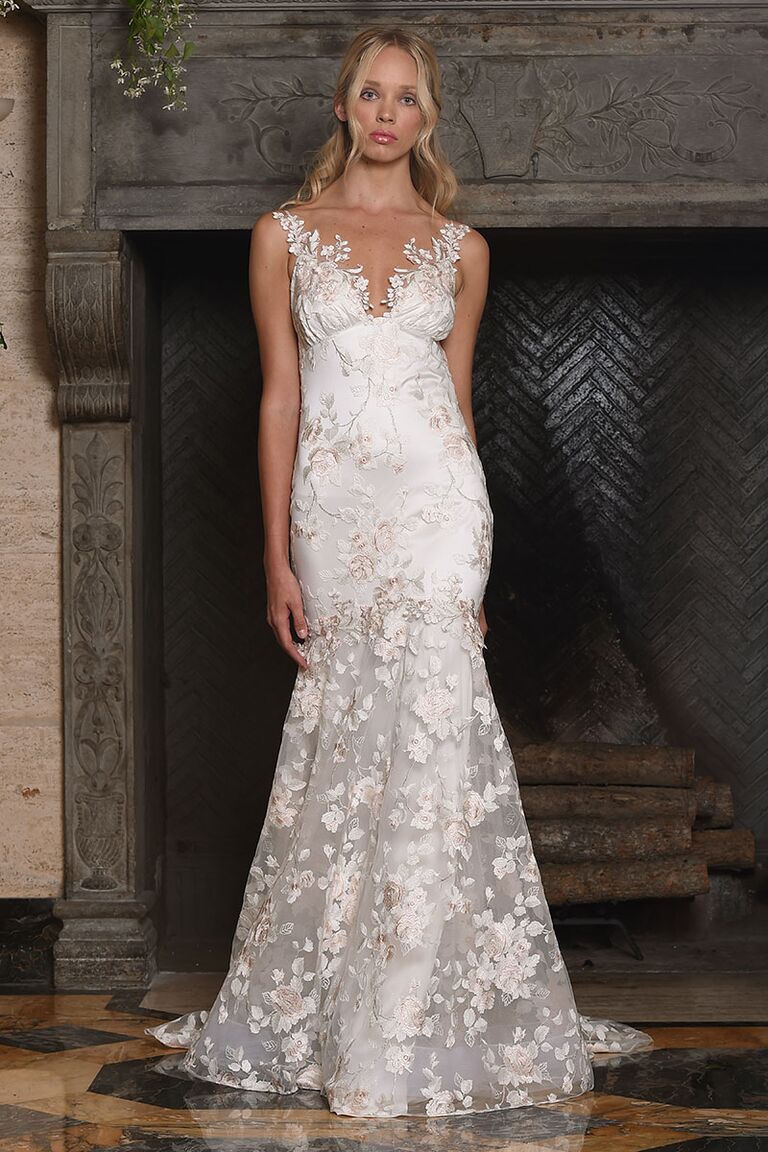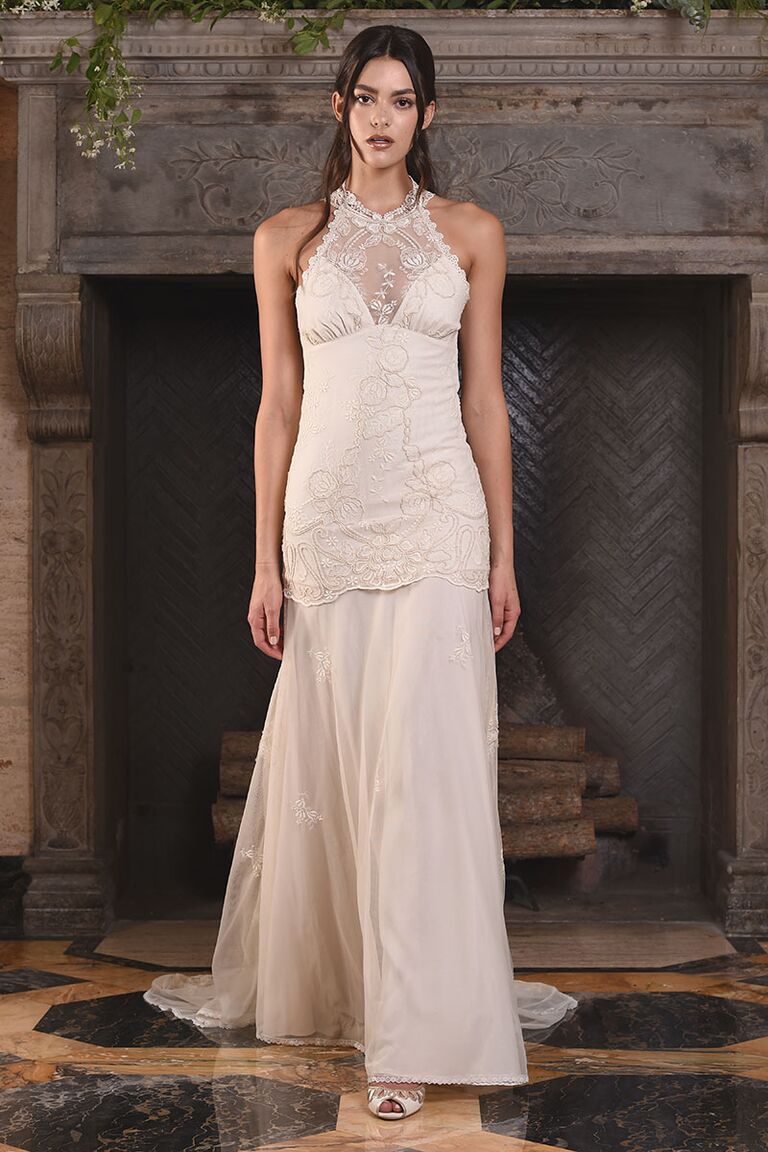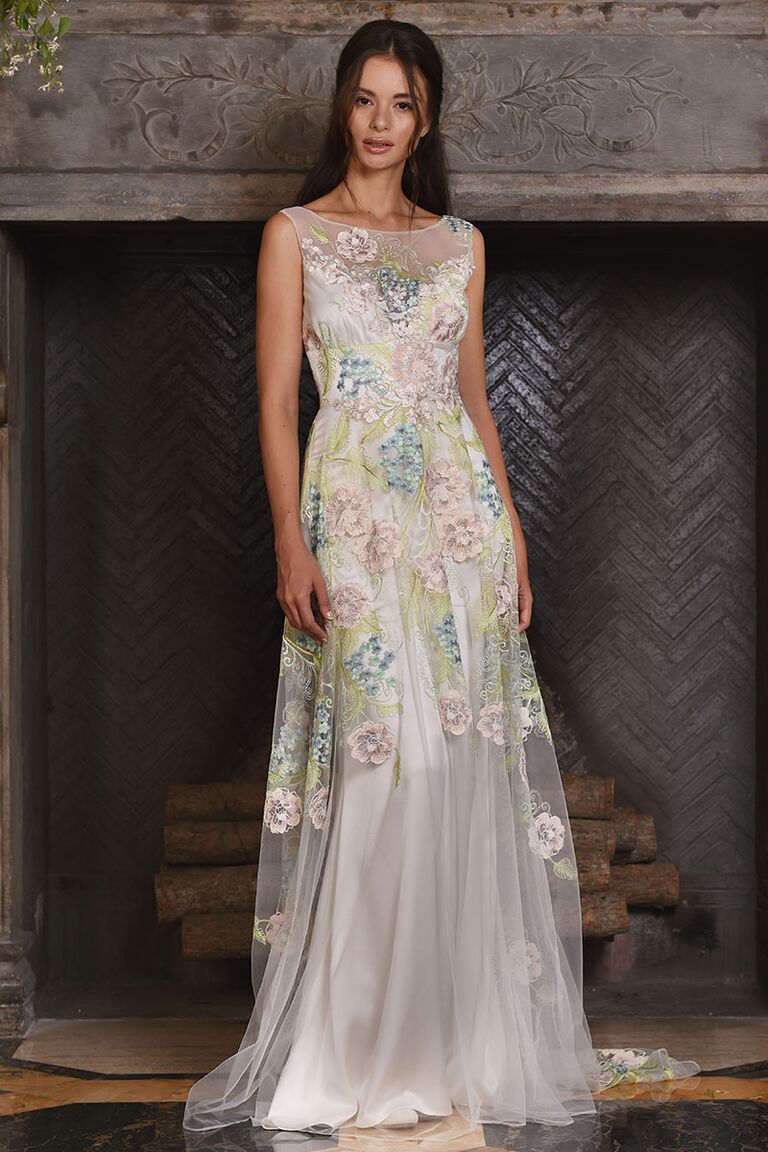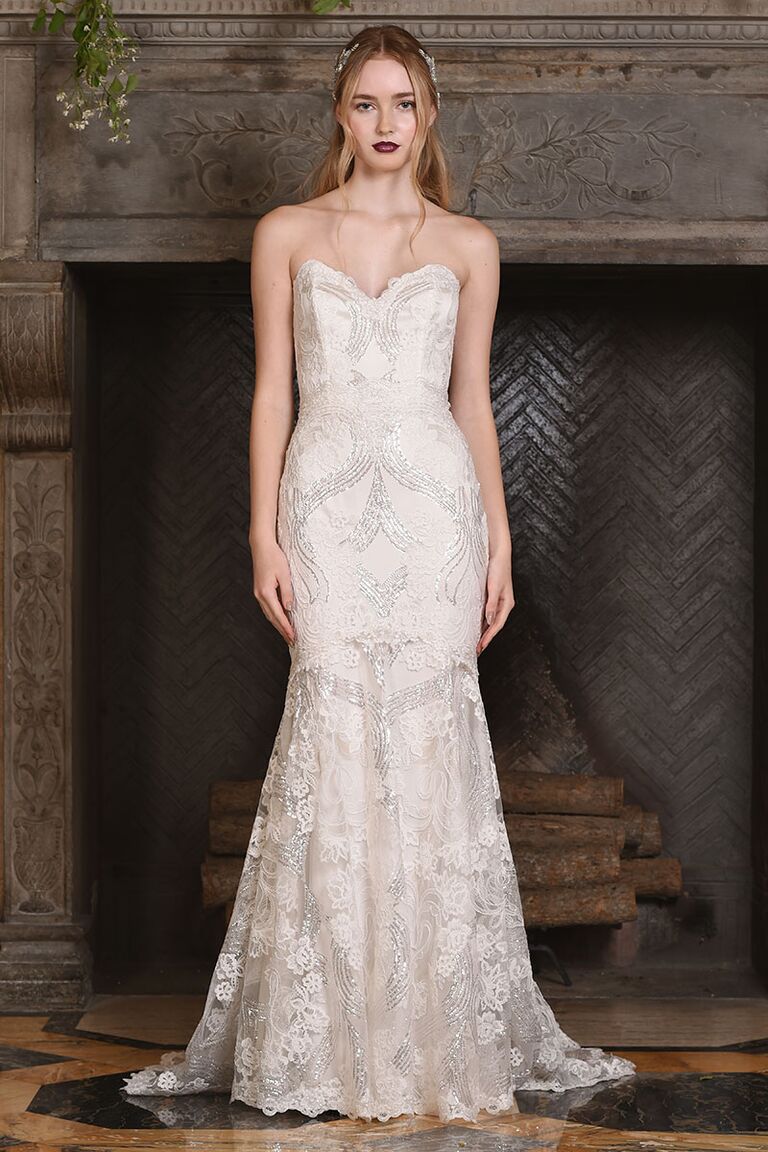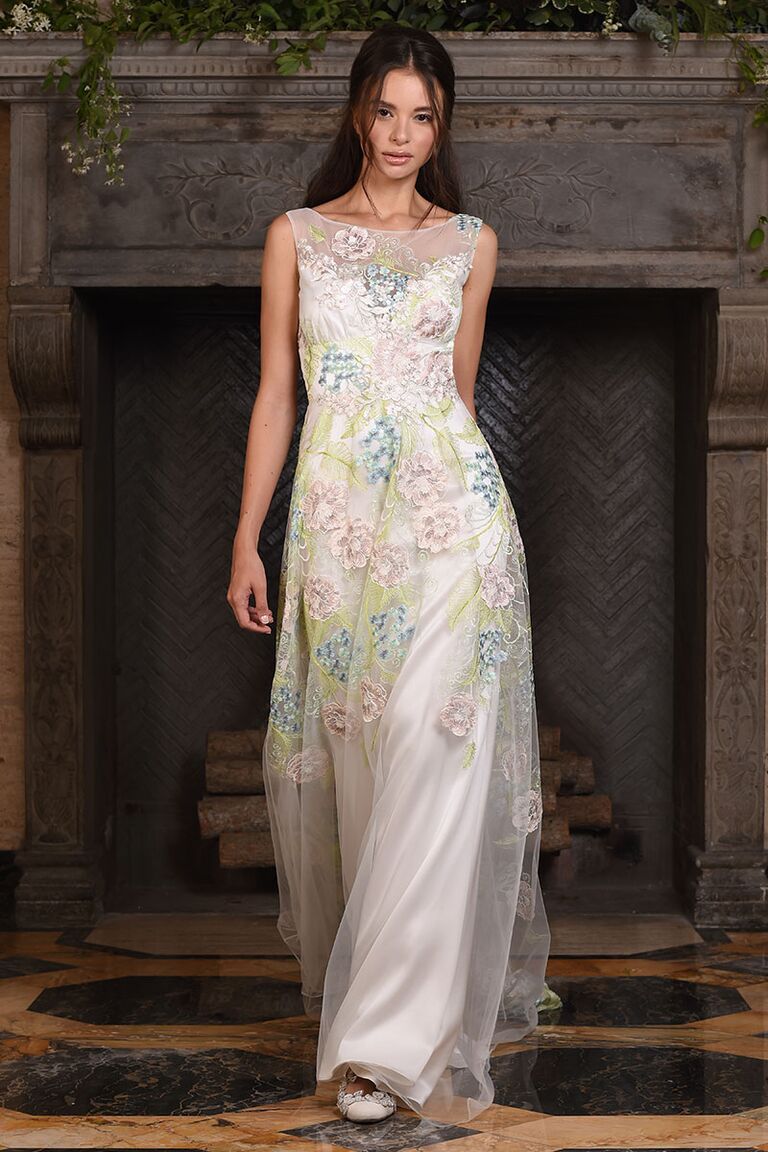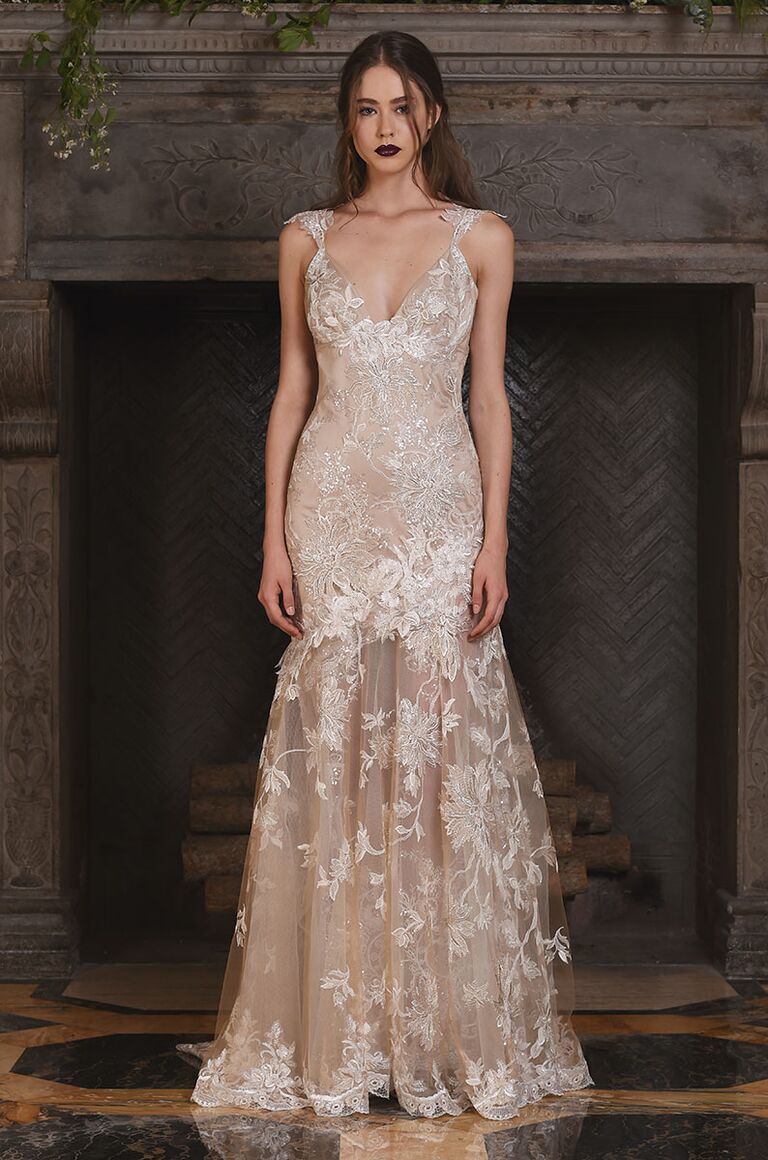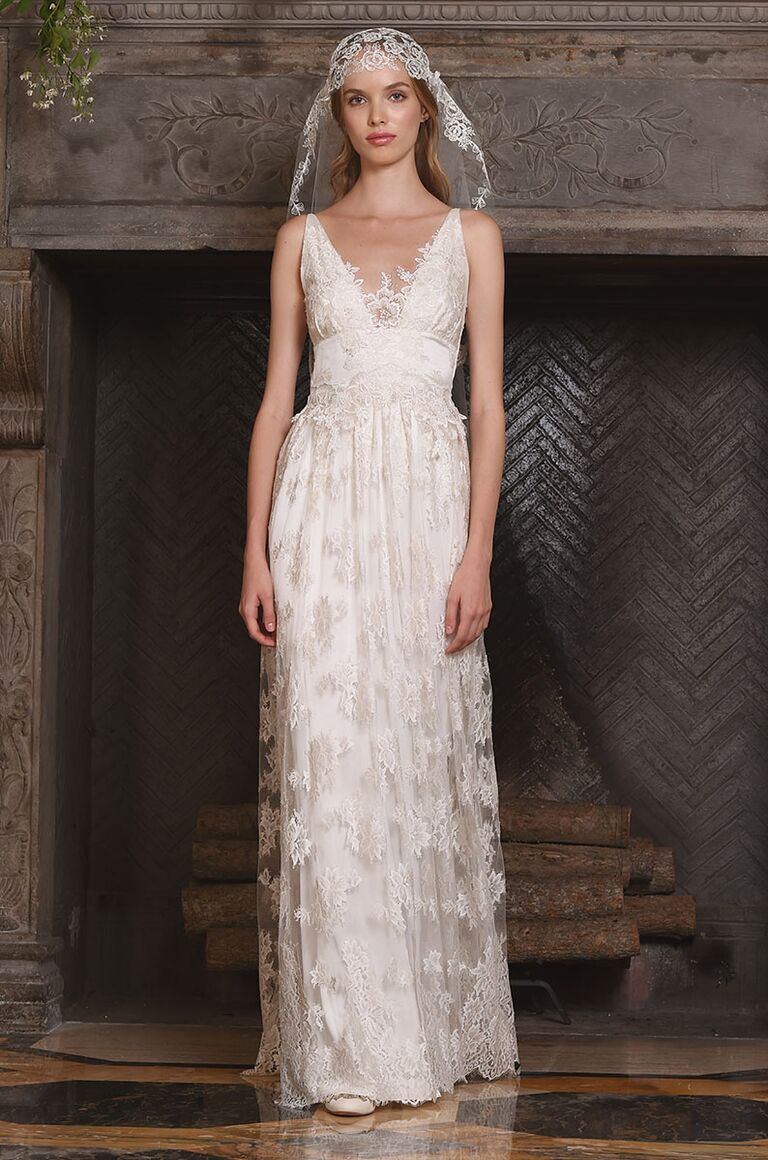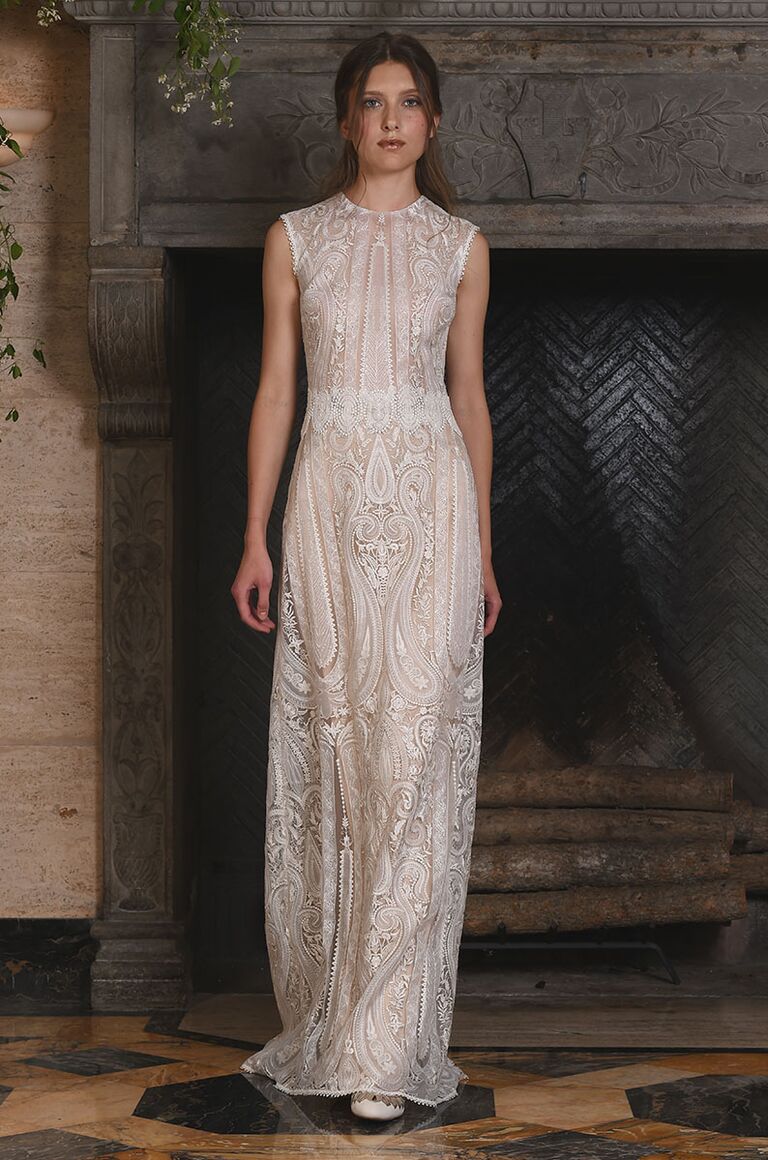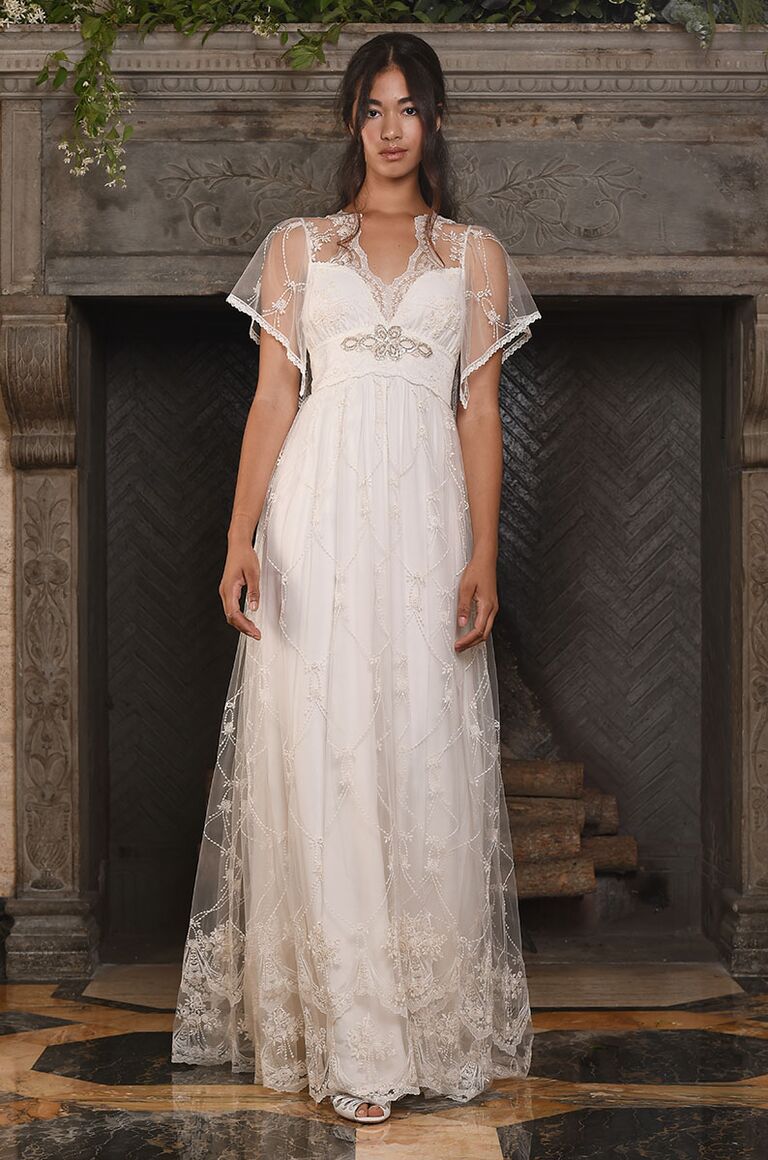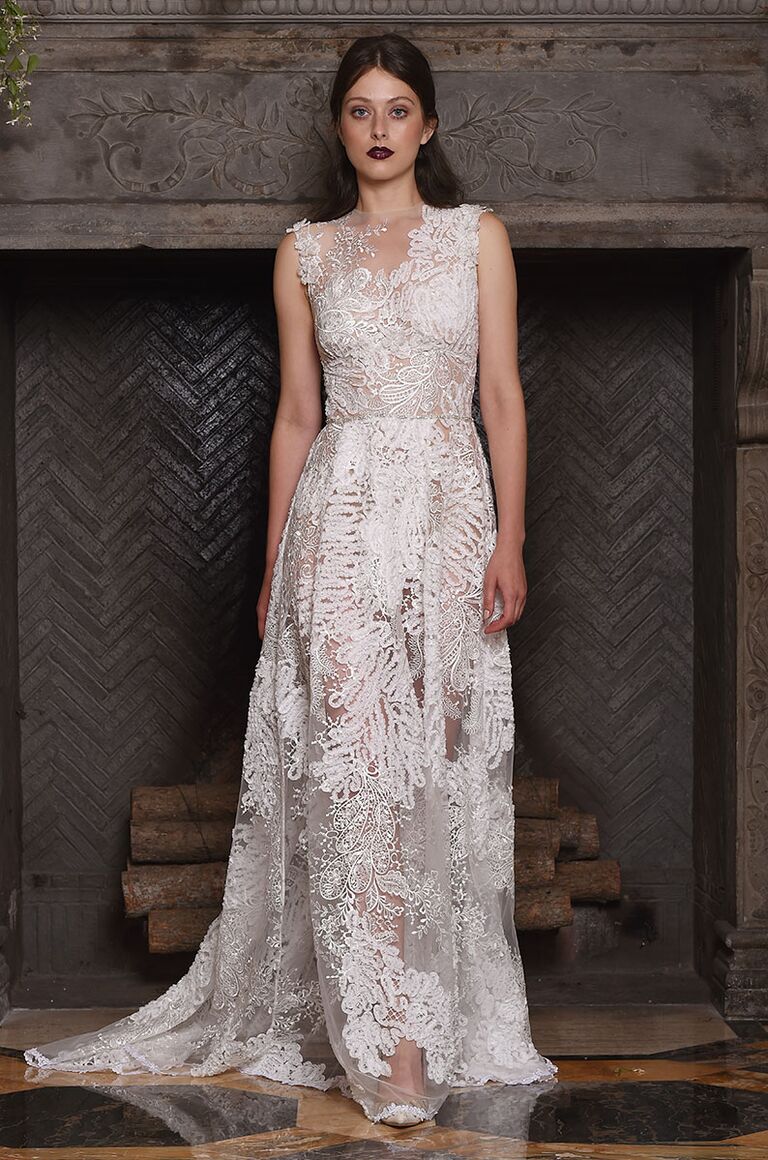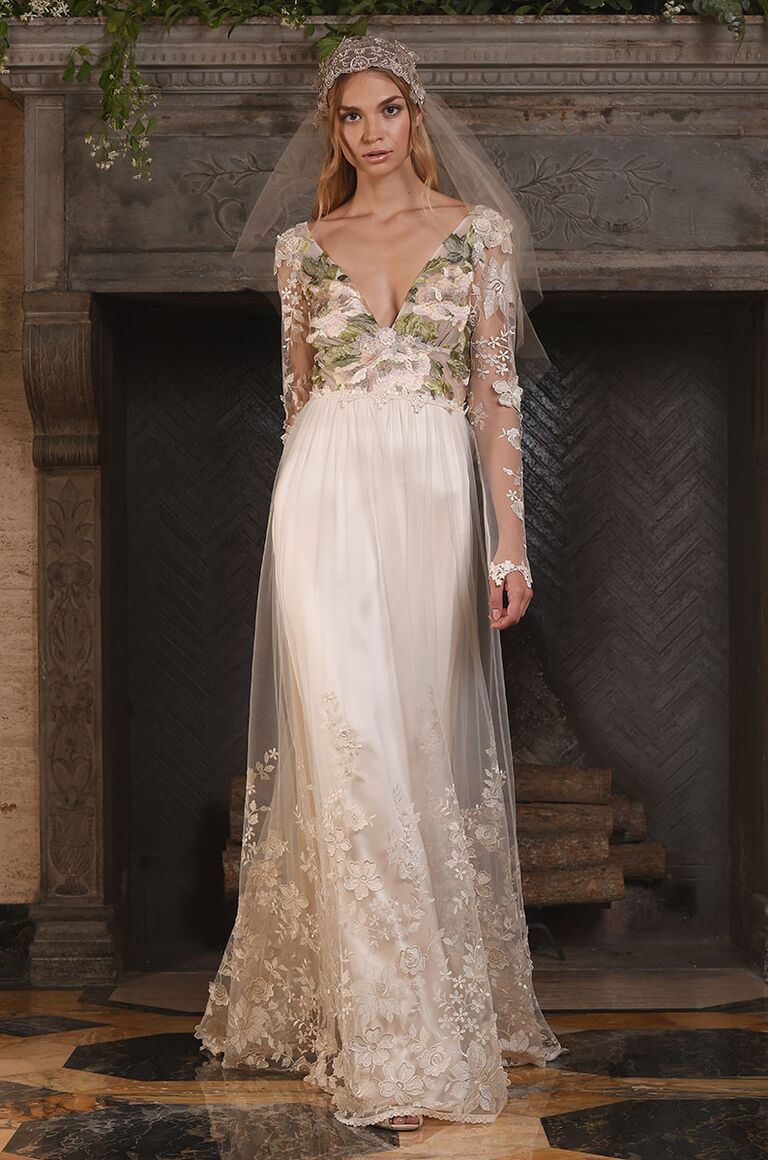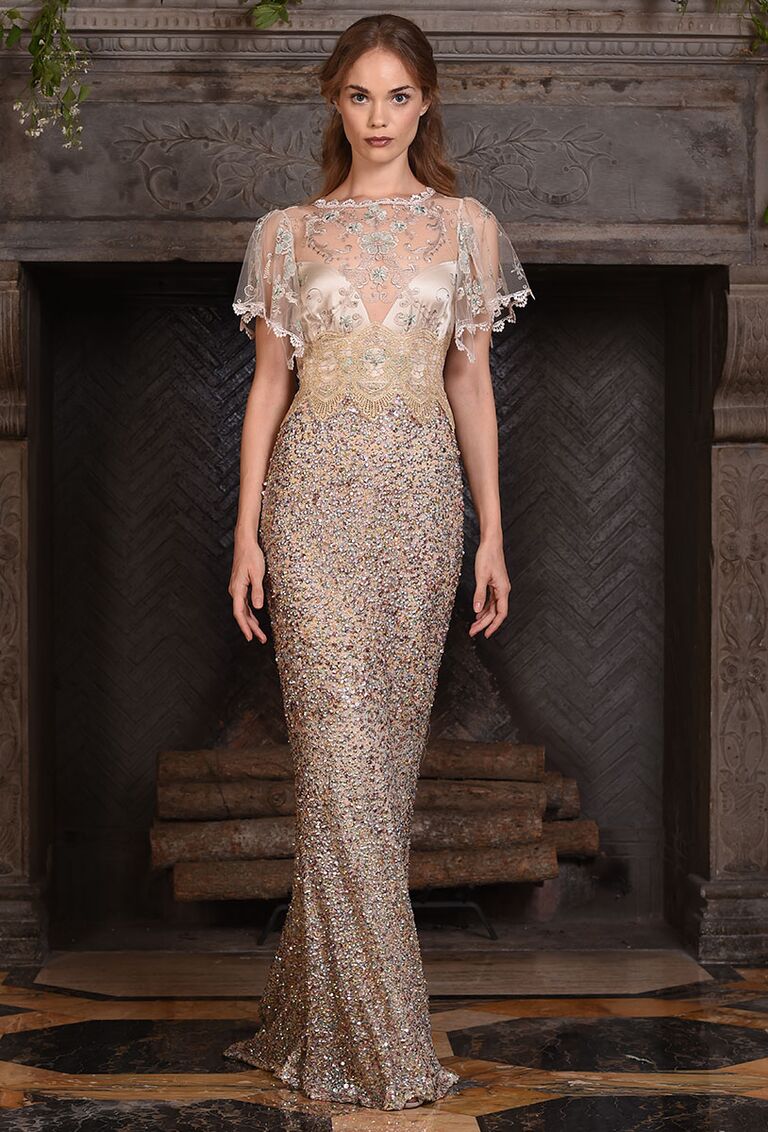 To check out all the Bridal Fashion Week galleries, plus wedding dress advice and more, go to TheKnot.com/frontrow.