Claire Pettibone Spring 2019: Romantic All-White Wedding Dresses
See every romantic dress from Claire Pettibone's latest collection right here.
by Rachel Sylvester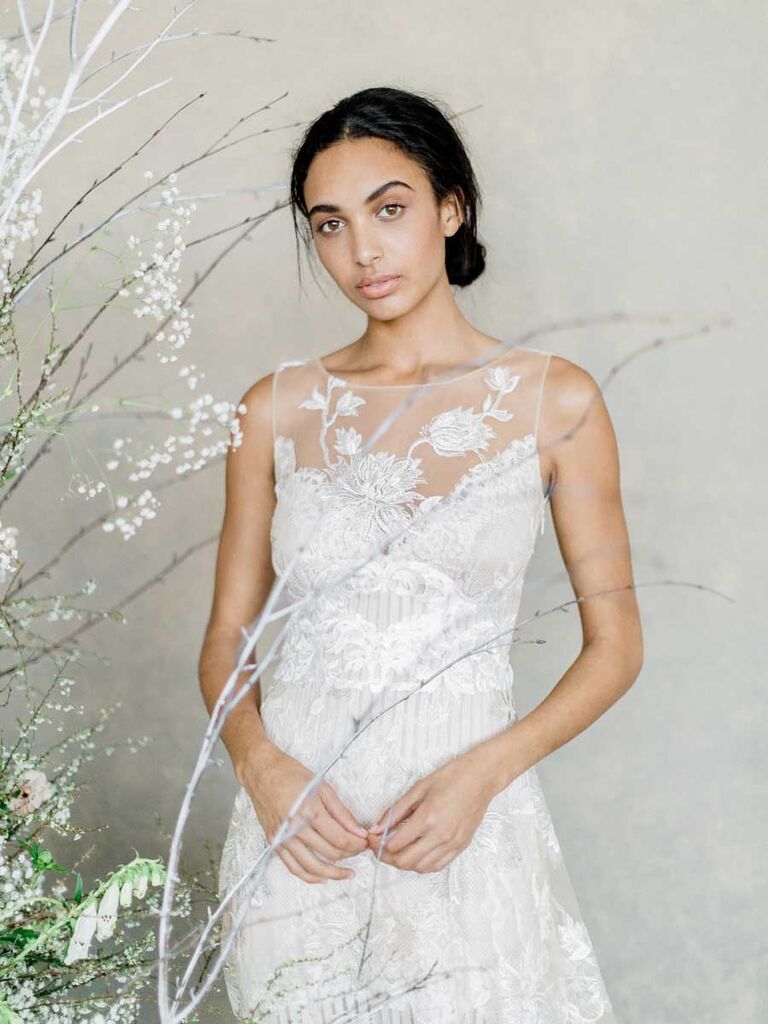 The Designer: Claire Pettibone
The Details: Graceful details in classic hues of pearl and ivory offered up a sense of purity to The White Album, Claire Pettibone's colorless Spring 2019 collection. "Desiging a collection with no color is actually a first for me," says Pettibone of working exclusively in shades of white. "There is a simplicity and a purity to an absence of color, where the focus becomes the silhouette, texture and detail."
The Looks: The Gypsy Moon gown—a layered tulle dress covered with shimmering sequins—is complete with a floral cape that's both delicate and daring.
See every dress from Claire Pettibone's Spring 2019 line below. Love these looks? See more Claire Pettibone wedding dresses right here.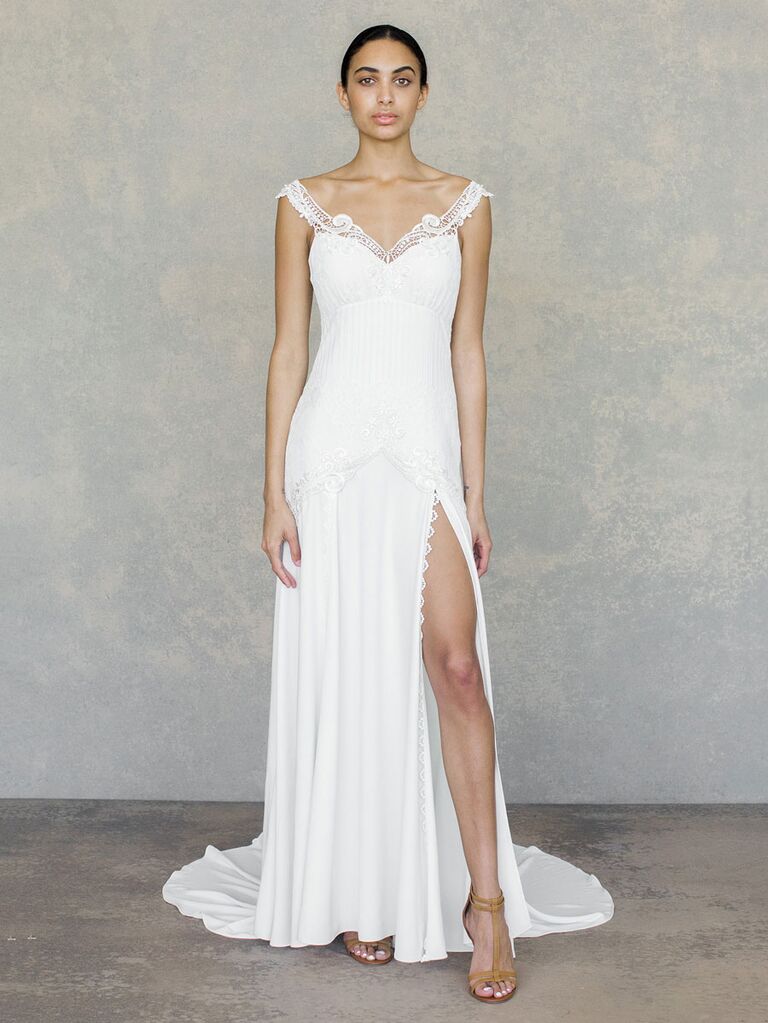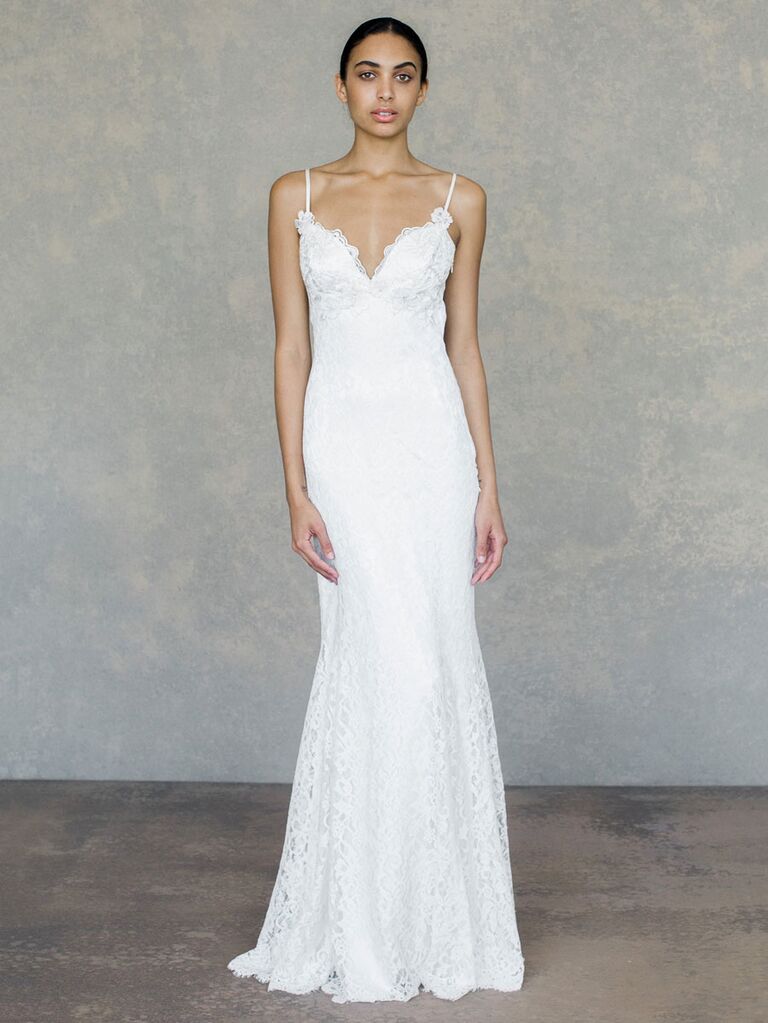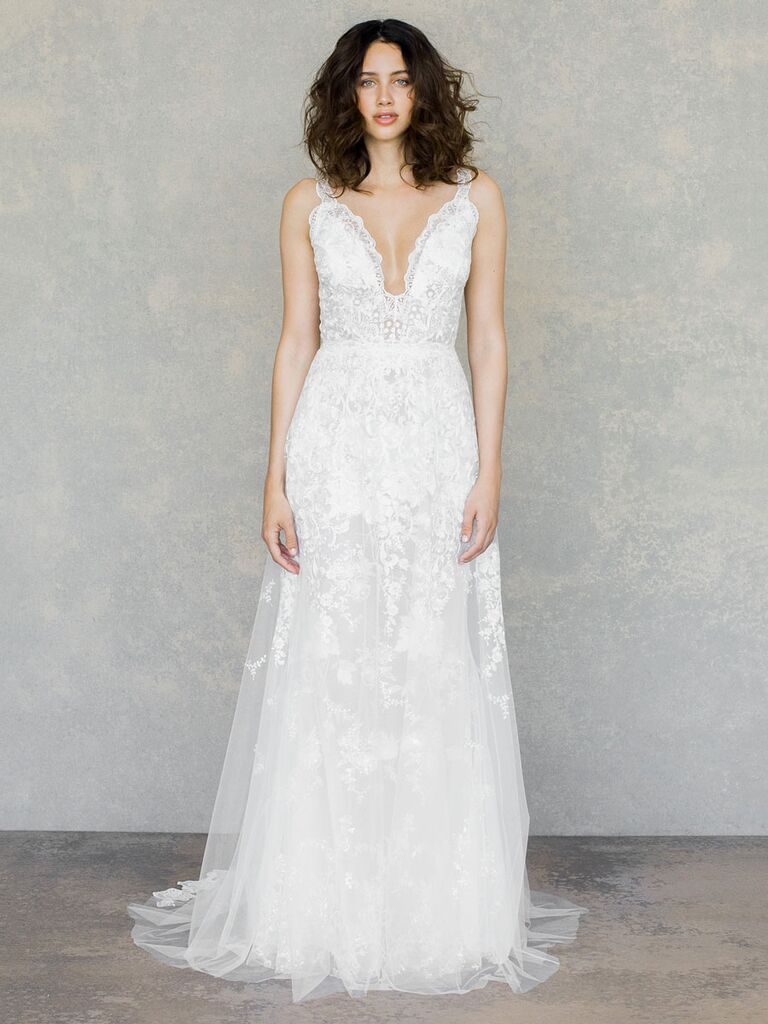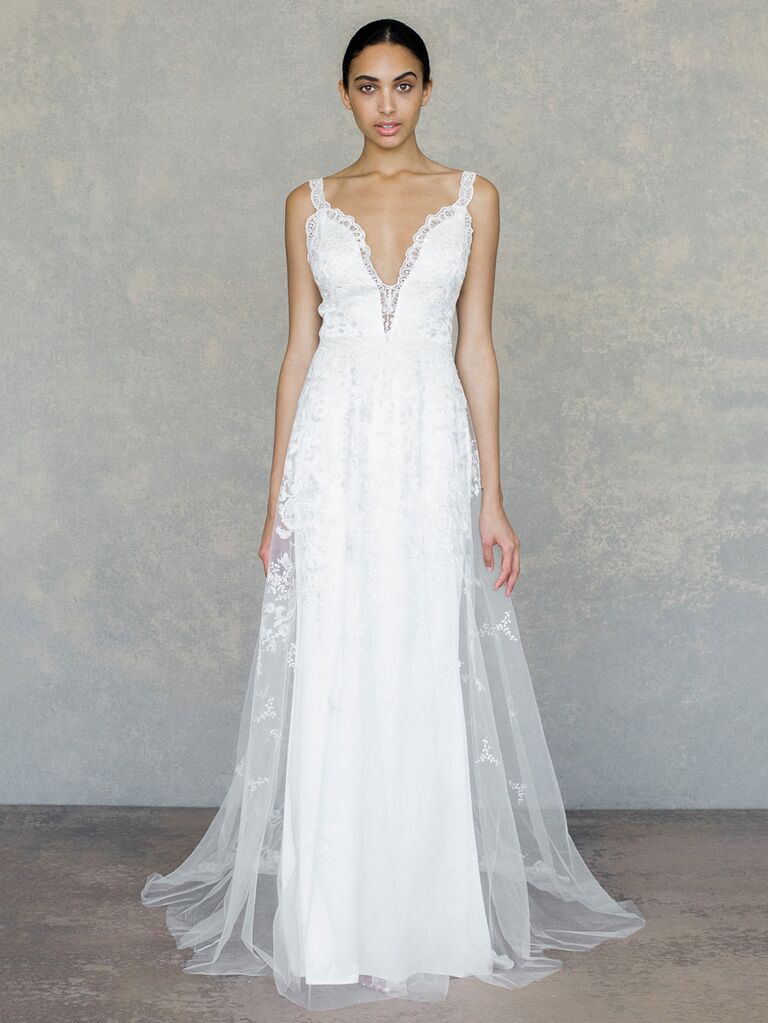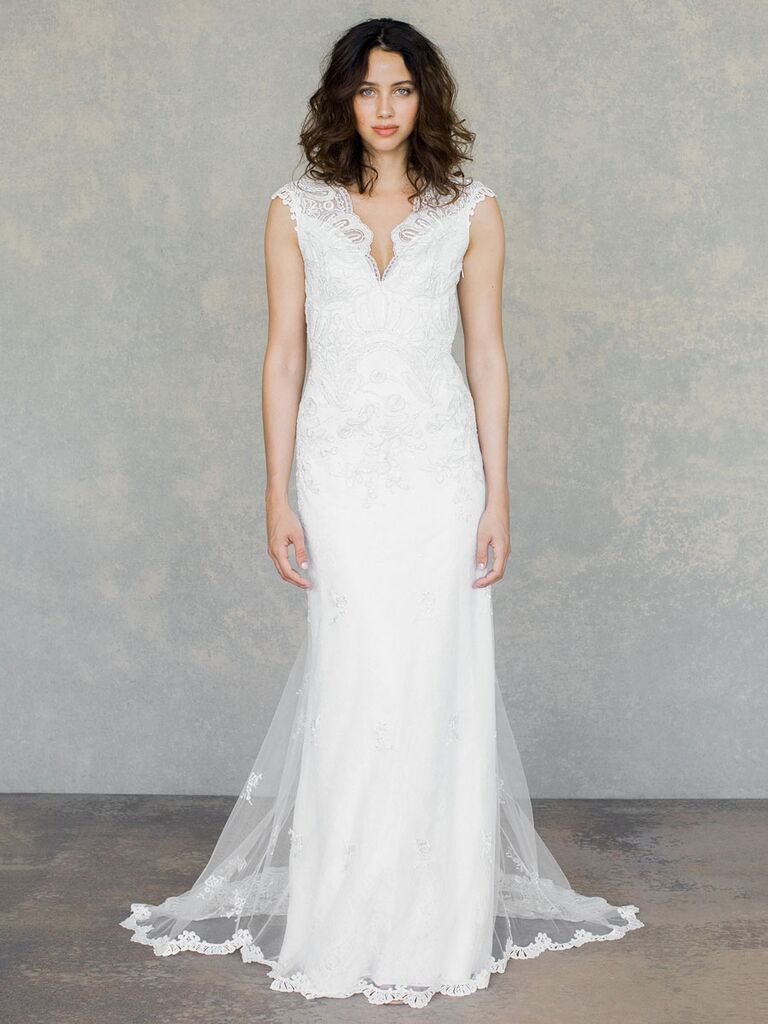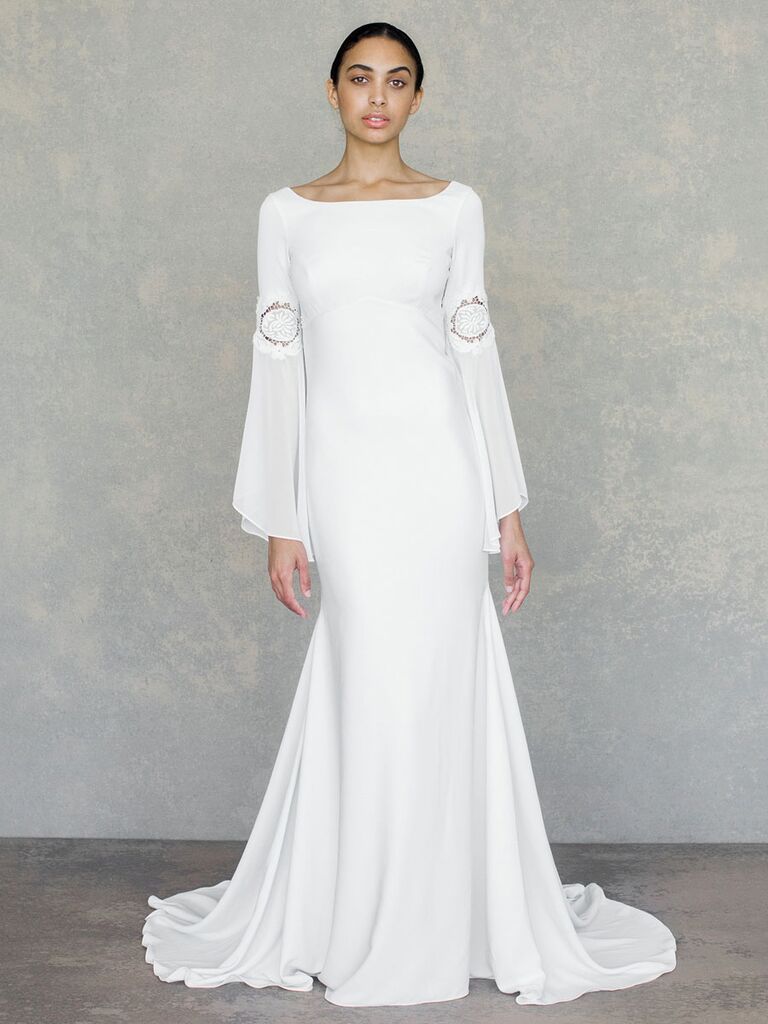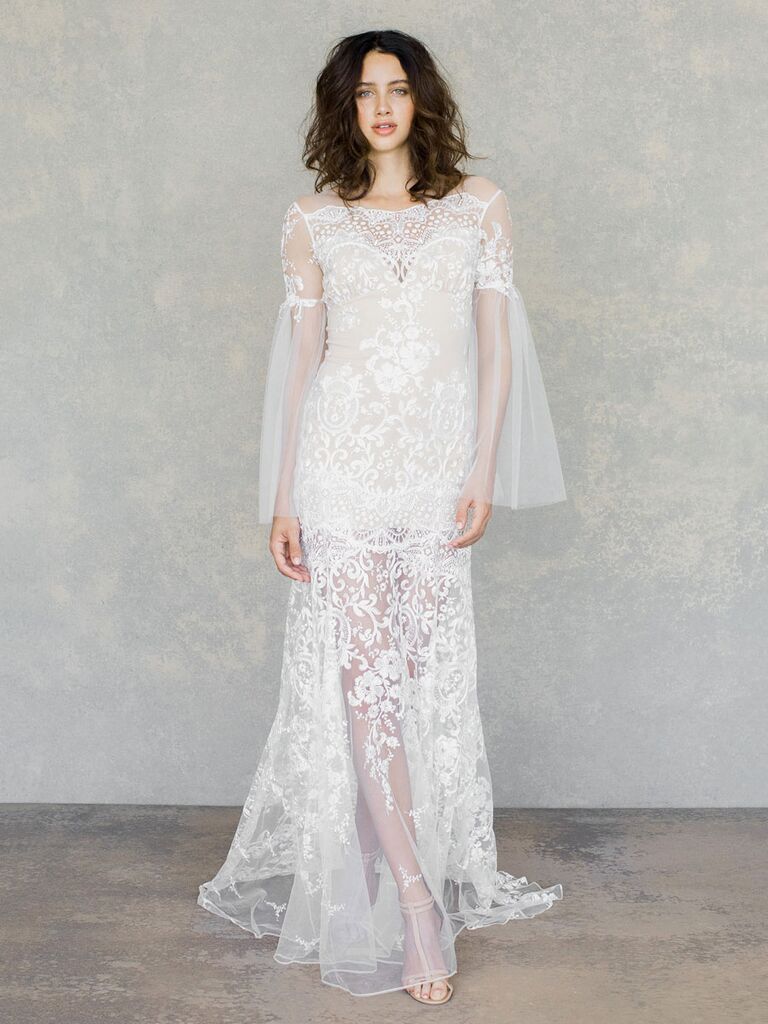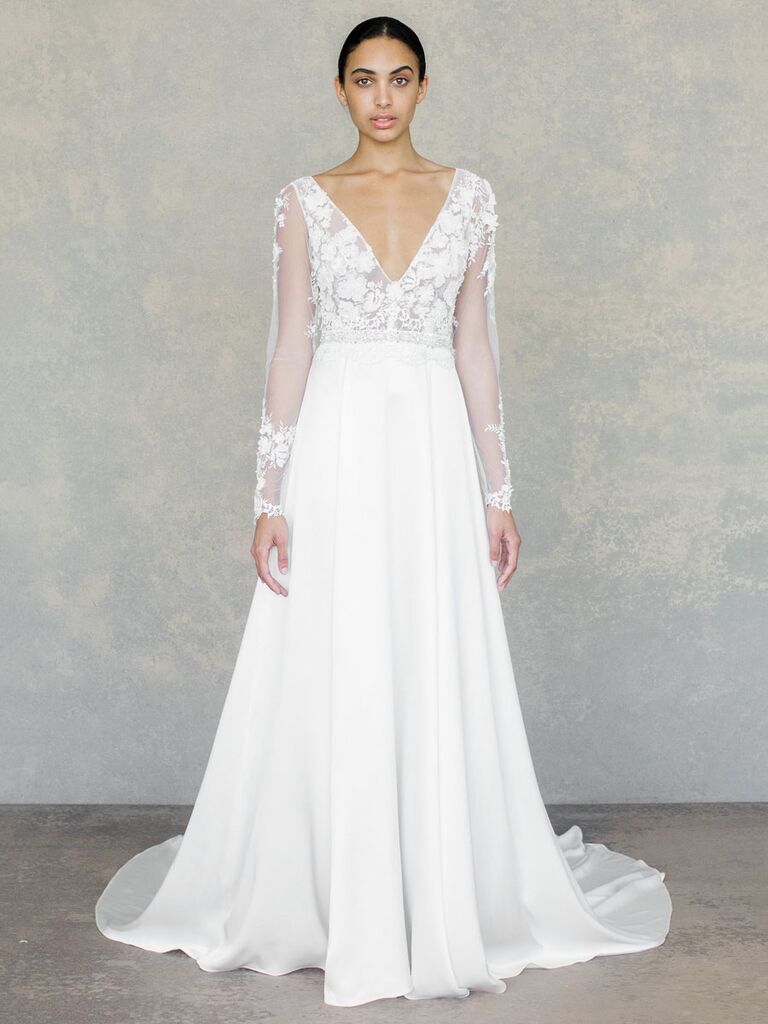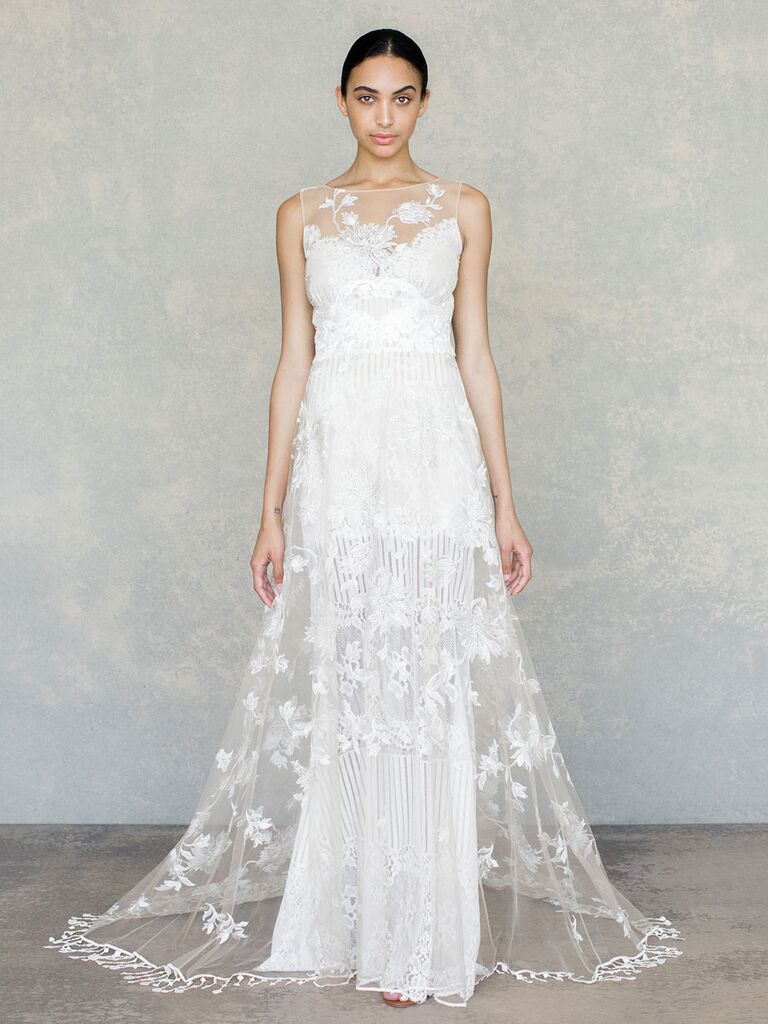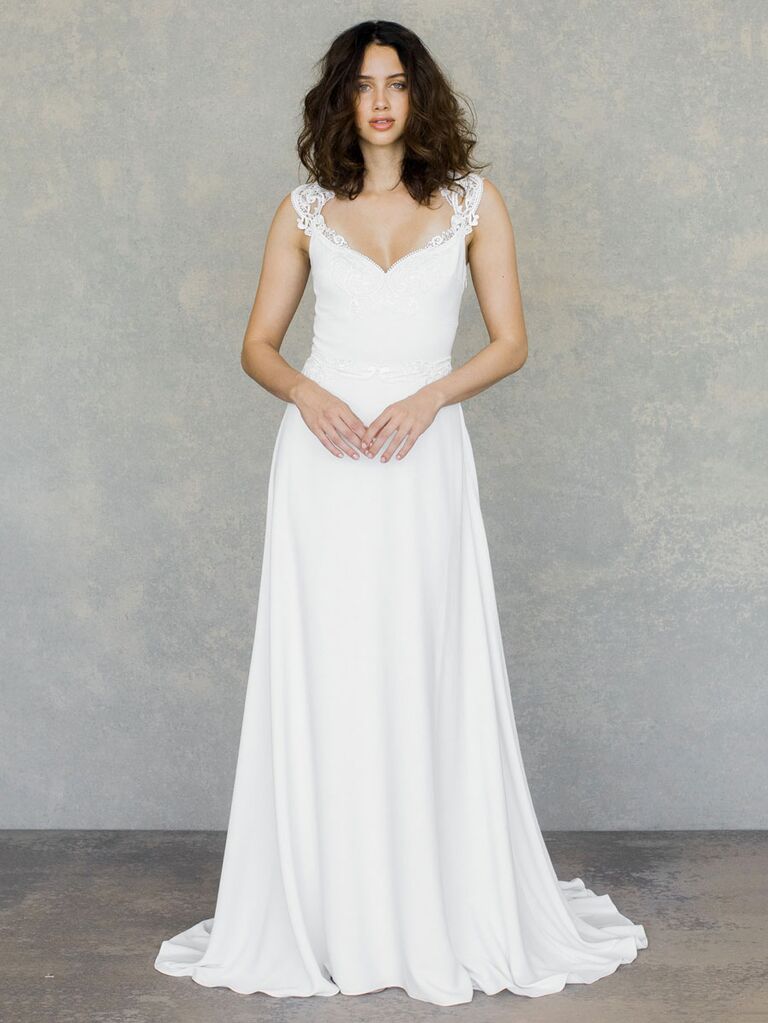 To check out all the Bridal Fashion Week galleries, plus wedding dress advice and more, go to TheKnot.com/frontrow.