Classic White Cake vs. Romantic Flower Cake #WeddingMadness
by Samantha Roberts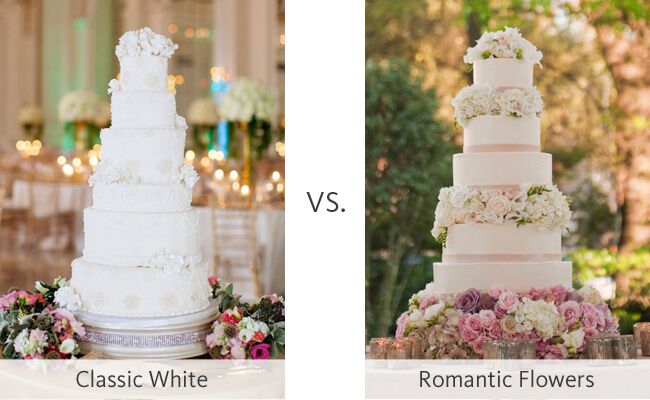 It's round four of our March Madness Wedding Tournament and today, we'll watch as the #1 seed in the Cake Division — the classic white wedding cake — takes on the romantic flower cake.
Voting is open all day today and will close tomorrow at 10 a.m. E.T.
And update on yesterday's Flower Division showdown of the peony vs. rose: the rose got out to a strong start but the peony came charging back making it near-impossible for the rose to catch up. The peony won yesterday's round with 70% of the vote.
PS Print and fill out your own March Madness Wedding Edition Bracket — take a picture of yourself holding your bracket and then either Tweet or Instagram it at us @TheKnot using the hashtag #WeddingMadness for a chance to win a set of wedding planning books! Read the official rules here.
> Top 8 wedding cake questions