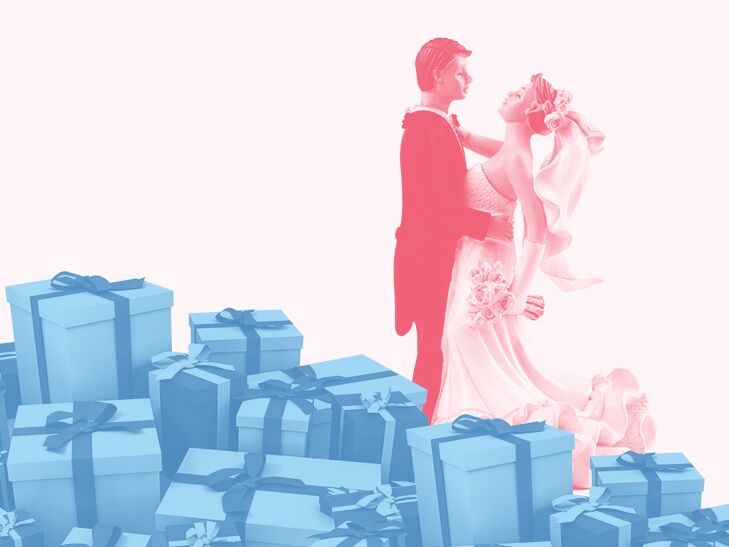 Before you start building your registry, there are a few questions you should ask yourself: What do we need? What do we want? And most importantly, what will make our new life together even better? For busy couples, products meant to save you time and hassle—you know, so you can actually enjoy each other's company—should go at the top of your list. Below, check out our top registry picks designed to make your life easier.

Meal Prep Pro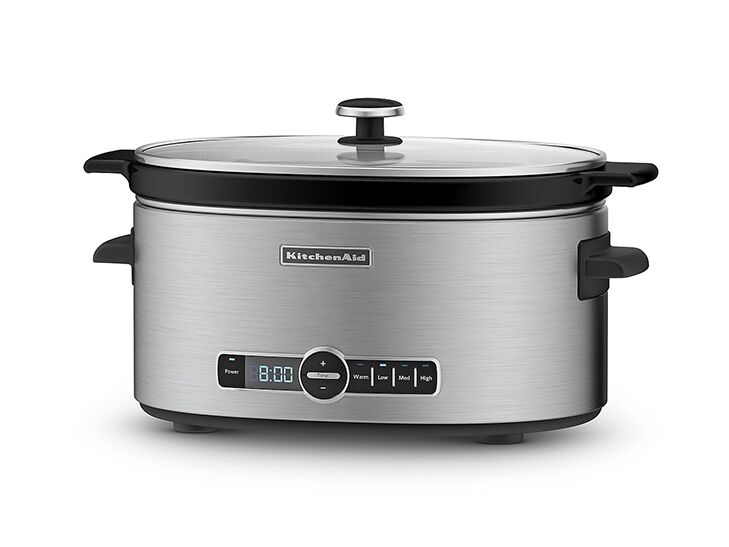 Who wants to tackle a home-cooked meal after a long day at work? Save the elaborate recipes for weekends when you actually have time to cook together and put your slow cooker to use for simple weeknight dinners. (Check out a few of our favorite dishes on The Nest.) With this programmable model, you can whip up hearty meals with practically zero effort, beyond a little morning prep work. Set it to one of the four temperature settings, select the cook time, and you're good to go. Best of all, if your dish finishes cooking before you get home, there's an automatic warming feature that'll keep your food hot.
KitchenAid 6-quart slow cooker, $150, Bloomingdales.com
Clean Sweep
Even if cleaning isn't your thing, a really awesome vacuum like the new Dyson Cyclone V10 Absolute cord-free model might just change your mind. It comes with two cleaner heads—one for hard floors, one for carpet—and a slew of tools. Plus, it transforms into a handheld, so you can basically tackle any task with it. Think: vacuuming drapes and couch cushions, cleaning the stairs and even getting the everyday dirt out of your car. It's also compact (it hangs right from the wall-mounted charger)—and did we mention it lasts 60 minutes per charge? In our experience, that's just enough time to do a last-minute clean before your in-laws arrive.
Dyson Cyclone V10 Absolute, $700, Dyson.com
Full Steam Ahead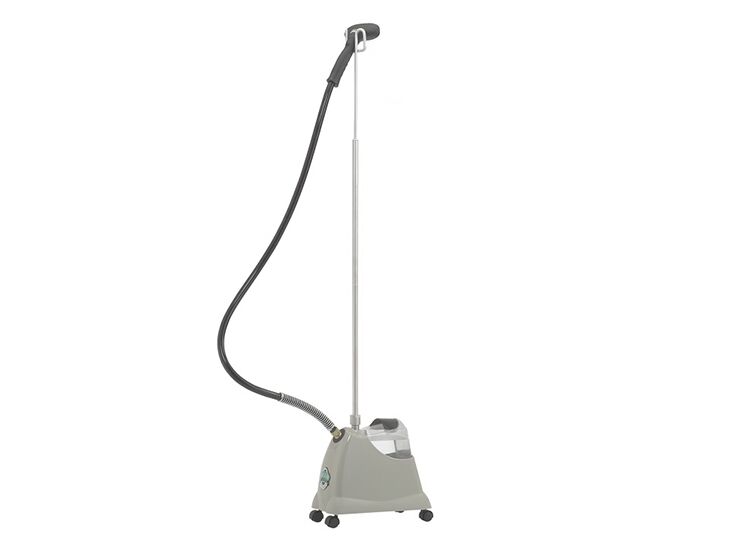 "I really enjoy ironing," said no one ever. Thankfully, keeping your clothes crisp and wrinkle-free is a breeze with this steamer. It takes just two minutes to heat up and the wide steamer head makes quick work of wrinkled shirts and dresses—a serious bonus on mornings when you're running late to work. Pro tip: Make your bed with fresh sheets and then steam them for that catalog crisp look, no ironing required.

Jiffy garment steamer, $176, Amazon.com
At-Home Brew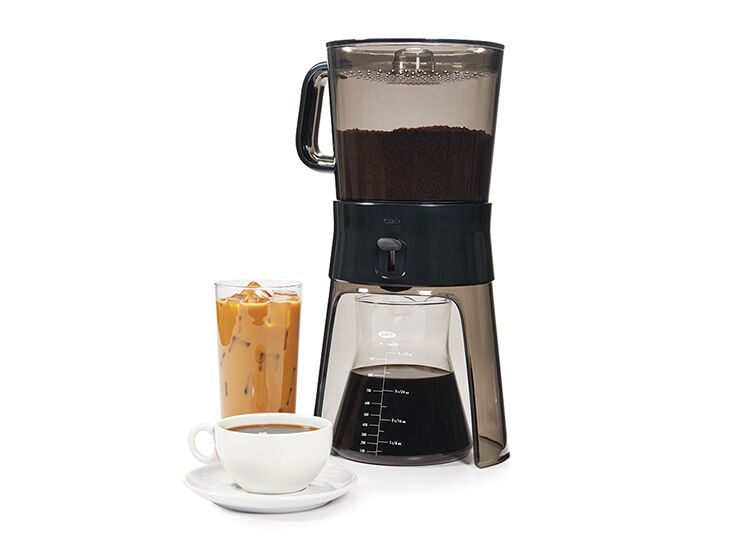 Sure, grabbing a cold brew from your fave coffee shop is part of your daily routine. But imagine a morning when you don't have to wait in an endless line and instead can get your caffeine fix right at home. Enter: this cold brew coffeemaker. The process makes for a smoother, less bitter brew, and it even stays fresh longer. Once you make a batch, you can store it in the fridge for up to two weeks—which will come in handy on lazy Sundays when you barely want to leave your bed, let alone your house, for a coffee run.
Oxo Good Grips cold brew coffee maker, $50, Oxo.com
Seriously Smart Home
You probably never would've guessed that the plot of a Disney Channel original movie (Smart House, anyone?) could become a reality. But with the portable Amazon Echo speaker, you can transform your space into a real-life smart home. The Alexa voice service feature understands commands so you can play music, ask for weather and traffic reports—or even get the latest sports scores—without moving a muscle. Link it up with other smart devices you might have and you can control everything from the lights to the A/C with a simple, "Hey Alexa, please turn the air to 75 degrees." (Agreeing with your new spouse on the perfect temp— now that's a different story.)
Amazon Echo 2nd Generation, $80, Amazon.com
The Knot and Dyson present Power Players, a sponsored series full of ideas to super-charge your registry. Visit Dyson to learn about the latest high-tech products for your wedding registry.